Feature
Romance Novels for Valentine's
The Latest IPPY-Winning Romances
With the focus on relationships heating up around Valentine's Day, we've put together a list of our steamiest IPPY award-winning titles. Below are the IPPY romance fiction winners from the last few years, from Pride and Prejudice spin-offs to Venetian thrillers of mistaken identity.
Reading a hot romance book yourself? Let us know in the comments!
---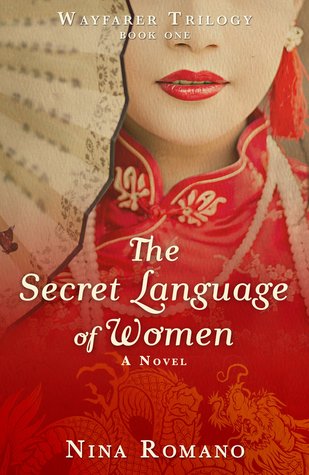 The Secret Language of Women
By Nina Romano (Turner Publishing)
Set in China in the late 1800's, The Secret Language of Women tells the story of star-crossed lovers, Zhou Bin Lian, a Eurasian healer, and Giacomo Scimenti, an Italian sailor, driven apart by the Boxer Rebellion.
When Lian is seventeen years old, she accompanies her Swiss father, Dr. Gianluca Brasolin, fluent in Italian, to tend the Italian ambassador, at the Summer Palace of Empress Dowager, where she meets and falls in love with Giacomo.
Through voyage and adventure, their love intensifies, but soon is severed by Lian's dutiful promise as the wife to another. Forbidden from pursuing her chosen profession as a healer, and despised because she does not have bound feet, she is forced to work in a cloisonné factory while her in-laws raise her daughter, Ya Chen. It is in Nushu, the women's secret writing, that she chronicles her life and her hopes for the future.
Rebelling against the life forced upon her, she empowers herself to act out against the injustice and becomes the master of her own destiny. But her quest for freedom comes at a costly price: The life of someone close to her, lost in a raging typhoon, a grueling journey to the Yun-kang Caves, and a desperate search for beauty and love in the midst of brutality.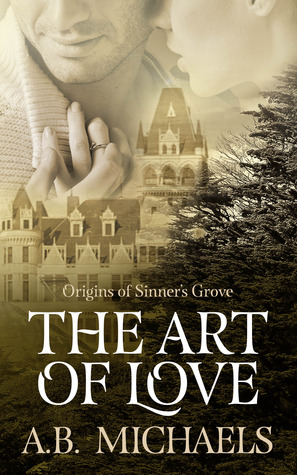 The Art of Love
By A.B. Michaels (Red Trumpet Press)
With nothing but a strong back and a barrel full of ambition, August Wolff finds wealth beyond measure in the frozen wilderness of the Klondike. Success, however, comes at an unbearably high price. Now Gus walks alone, and all the money in the world can't buy him what he needs.
In the late 1800's, when women are largely seen and not heard, Amelia Starling longs for a life limited only by her imagination. Blessed with abundant artistic talent and an even bigger heart, she dares to defy convention in order to help the ones she loves. Leaving scandal behind, she moves to the boomtown of San Francisco, hoping to make her mark in a man's world, living with the pain of a sacrifice no woman should ever have to make.
Two wounded yet defiant individuals meet at the dawn of a new century. Finding connection through their pasts and a dream for the future, they discover a passion eclipsing all they'd ever known. Longing to build a life together, can they overcome the dictates of a society known for cruelty and spite?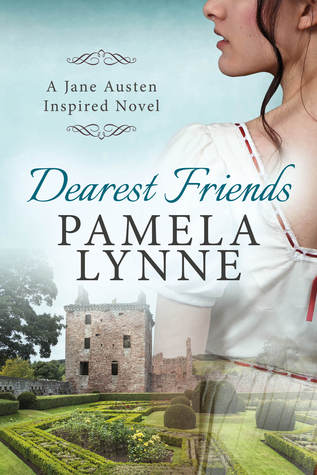 Dearest Friends: A Jane Austen Inspired Novel
By Pamela Lynne (Vanity and Pride Press)
The historical romance Dearest Friends retells Jane Austen's Pride and Prejudice as a sensual adventure that will delight a modern audience. Fitzwilliam Darcy left Hertfordshire following a friend's betrayal, but his heart remained with Elizabeth Bennet, the impertinent beauty who captured his attention in ways no woman ever had before. When he encounters her unexpectedly in London, he realizes he can no longer live without her and begins his pursuit for her hand. When he finds that Elizabeth is not free to marry, will he again walk away or will he fight for the lady he loves?
While Darcy and Elizabeth pursue their own happiness, around them friendships progress to love and infatuation leads to disappointment. Join a group of unlikely friends as they support our dear couple on their journey, each treading unique paths along the way.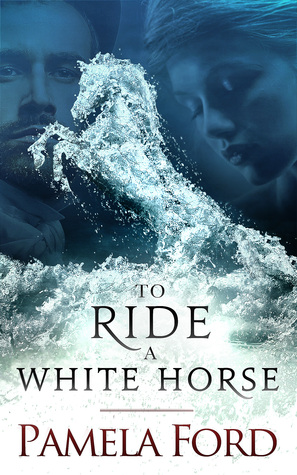 To Ride a White Horse
By Pamela Ford (CreateSpace)
Set against the backdrop of 1840s Ireland and America, To Ride a White Horse is an epic historical saga of hope, loyalty, the strength of the human spirit, and the power of love.
With Ireland ravaged by famine, and England unsympathetic to its plight, Kathleen Deacey, a spirited and strong-willed young Irish woman faces a devastating choice—leave her country to find work or risk dying there. Despising the English for refusing to help Ireland, she sets sail for Canada, determined to save her family and find her missing fiancé.
But her voyage doesn't go as planned and she ends up in America, forced to accept the help of an English whaling captain, Jack Montgomery, to survive. As Jack helps her search for her fiancé and fight to save her family and country, she must make an impossible choice—remain loyal to Ireland or follow her heart.
With insight and compassion, award-winning author Pamela Ford captures the anguish of a devastating period in Irish history, illuminates the resilience of the human spirit and celebrates the strength of love. To Ride a White Horse is a deeply-moving novel that wraps itself around the heart and doesn't let go.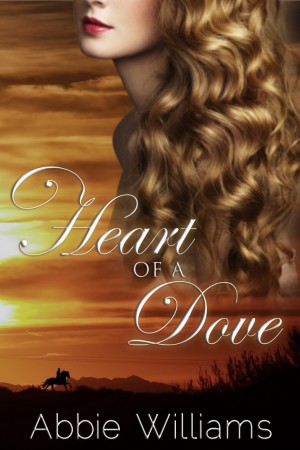 Heart of a Dove
By Abbie Williams (Central Avenue Publishing)
The Civil War has ended, leaving the country with a gaping wound. Lorie Blake, a southern orphan sold into prostitution at fifteen, has carefully guarded her aching soul from the disgrace forced upon her every evening. Two years have passed, leaving her with little hope of anything more. Meanwhile, three men – longtime friends – and a young boy with a heart of gold are traveling northward, planning to rebuild their lives in the north and leave behind the horrors of their time as soldiers in the Confederate Army.
Fate, however, has plans of its own, causing their lives to collide in a river town whorehouse. Forced to flee, Lorie escapes and joins them on the journey north. But danger stalks them all in the form of a vindictive whorehouse madam and an ex-Union soldier, insane and bent on exacting revenge. At last, Lorie must come to terms with her past and devastating secrets that she cannot yet bear to reveal.
Heart of a Dove is the first book in a gripping, sweeping romantic saga of pain, unbearable choices, loss and true love set against the backdrop of a scarred, post-Civil War America.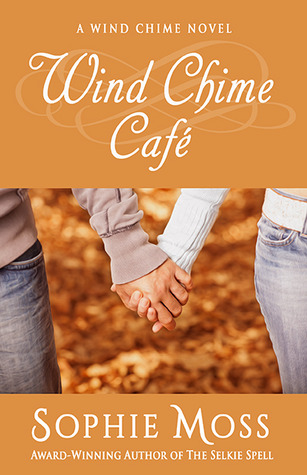 Wind Chime Cafe
By Sophie Moss (Sea Rose Publishing)
When single mother, Annie Malone, purchases a quirky Main Street café on Heron Island, she thinks she's finally turned her dream of opening her own restaurant into a reality. Hearing rumors that a developer is about to build a five-star resort on the sleepy Chesapeake Bay island, she plans to transform the café into a premier upscale bistro. But Navy SEAL, Will Dozier, has no intention of selling his grandparents' property to a developer. Back on Heron Island for the first time in ten years and secretly struggling with PTSD, Will decides that a fling with the new girl is the perfect way to help him "get his head straight." The last thing Will expects is to fall in love...with his hometown and with Annie. But Will's life and career are in San Diego with the SEALs. Can Annie's love and the healing magic of the island be enough to convince him to stay?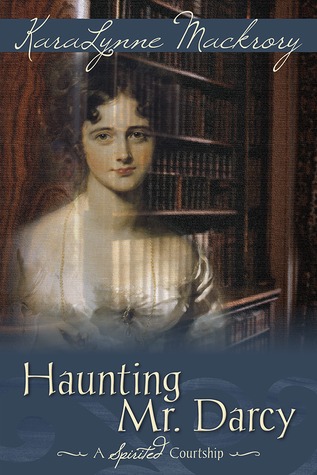 Haunting Mr. Darcy: A Spirited Courtship
By KaraLynne Mackrory (Meryton Press)
What happens to the happily ever after when the ever after has already happened? A "spirited" courtship indeed! Jane Austen's much adored Pride and Prejudice is transfigured in this Regency adaptation. That fickle friend Fate intervenes when an unexpected event threatens the happily ever after of literature's favorite love story. The gentlemen from Netherfield have left, winter is upon the land, and after a horrifying carriage accident, Elizabeth Bennet finds her spirit transported as if by magic into Mr. Darcy's London home. Paranormally tethered to the disagreeable man, it doesn't help that he believes she is a phantasm of his love-struck mind and not the real Elizabeth. Somehow they must learn to trust, learn to love and learn to bring Elizabeth back to her earthly form before it is too late.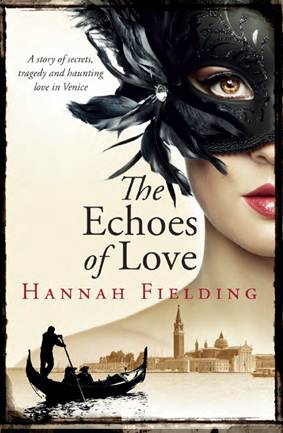 The Echoes of Love
By Hannah Fielding (London Wall Publishing)
Set against the breathtaking beauty of Italy, The Echoes of Love is a passionate, heart-breaking romance to ignite the senses and rekindle your belief in the power of love. Seduction, passion and secrets... Venetia Aston-Montagu has escaped to Venice to work in her godmother's architectural practice, putting a lost love behind her. For the past ten years she has built a fortress around her heart, only to find the walls tumbling down one night of the carnival when she is rescued from masked assailants by an enigmatic stranger, Paolo Barone. Drawn to the powerfully seductive Paolo, despite warnings of his Don Juan reputation and rumours that he keeps a mistress, Venetia can't help being caught up in the smouldering passion that ignites between them. When she finds herself assigned to a project at his magnificent home deep in the Tuscan countryside, Venetia not only faces a beautiful young rival but also a sinister count and dark forces in the shadows, determined to come between them. Can Venetia trust that love will triumph, even over her own demons? Or will Paolo's carefully guarded, devastating secret tear them apart forever?
---
Comments
---