Feature
Coming this Month
Notable May Indie Book Releases
Each month, our staff chooses several notable books released from indie presses and hybrid publishers.
Check out our top picks for the best new releases from indie presses this May - a mix of fiction, non-fiction and children's.
Let us know of any new releases you are excited about in the comment section below.
Happy reading!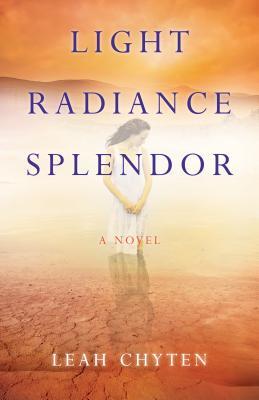 Light Radiance Splendor
By Leah Chyten (She Writes Press)
When the world is erupting in violence and chaos, something is out of balance―and what is needed is the return of the exiled Shekinah, the feminine aspect of the divine. Shekinah's compassion for our planet's suffering compels Her to attempt a mission of return, but She needs the help of others. Set in Eastern Europe in the first half of the twentieth century and culminating in Israel and Palestine, Light Radiance Splendor follows three generations of fiercely devoted mission keepers as they grapple with loss of faith, betrayal, and forgiveness, as well as the decoding of an elusive manuscript. Will the mission succeed? Will Shekinah return to heal a fractured world―or are we beyond saving?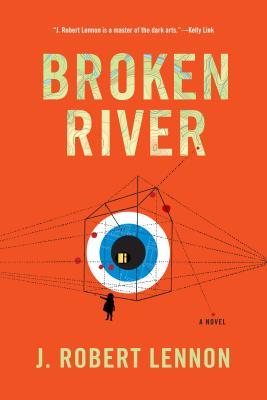 Broken River
By J. Robert Lennon (Graywolf Press)
A modest house in upstate New York. One in the morning. Three people—a couple and their child—hurry out the door, but it's too late for them. As the virtuosic and terrifying opening scene of Broken River unfolds, a spectral presence seems to be watching with cold and mysterious interest. Soon the house lies abandoned, and years later a new family moves in.
Karl, Eleanor, and their daughter, Irina, arrive from New York City in the wake of Karl's infidelity to start anew. Karl tries to stabilize his flailing art career. Eleanor, a successful commercial novelist, eagerly pivots in a new creative direction. Meanwhile, twelve-year-old Irina becomes obsessed with the brutal murders that occurred in the house years earlier. And, secretly, so does her mother. As the ensemble cast grows to include Louis, a hapless salesman in a carpet warehouse who is haunted by his past, and Sam, a young woman newly reunited with her jailbird brother, the seemingly unrelated crime that opened the story becomes ominously relevant.
Hovering over all this activity looms a gradually awakening narrative consciousness that watches these characters lie to themselves and each other, unleashing forces that none of them could have anticipated and that put them in mortal danger. Broken River is a cinematic, darkly comic, and sui generis psychological thriller that could only have been written by J. Robert Lennon.
Crimes of Winter
By Philippe Georget (Europa Editions)
Crime, suspense, and marital woes combine in this atmospheric procedural set in the seemingly quiet Mediterranean town of Perpignan.
This winter is going to be a rough one for Inspector Gilles Sebag, for he has discovered a terrible truth: Claire has been cheating on him. Bouncing between depression, whisky, and insomnia, he buries himself in work in an attempt to forget.
But his investigations lead him inexorably to bigger tragedies—a woman murdered in a hotel, a depressed man who throws himself from the roof of his building, another who threatens to blow up the neighborhood—all of them involving betrayals of some sort. Perpignan seems to be suffering from a veritable epidemic of crimes of passion. Adultery is everywhere! And each betrayal leads to another dramatic crime.
Sebag has an uncanny ability to slip into the skin of his suspects and solve apparently unsolvable crimes. Though professionally charmed, he is unlucky in love. He is a perfect protagonist for the town of Perpignan, sleepy and leisurely on the surface, seething with vice and violence underneath.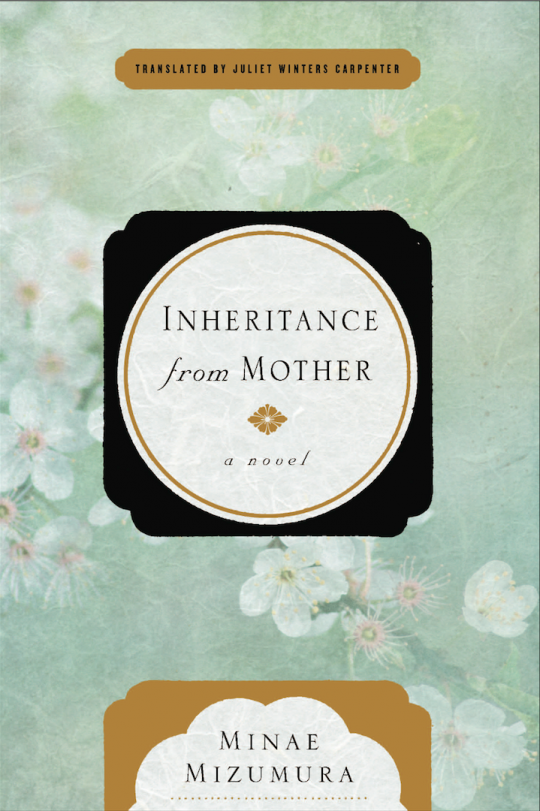 Inheritance from Mother
By Minae Mizumura (Other Press)
Mitsuki Katsura, a Japanese woman in her mid-fifties, is a French language instructor at a private university in Tokyo. Her husband, whom she met in Paris, where he ardently wooed her, is a professor at a different private university. He is having an affair with a much younger woman.
In addition to her husband's infidelity, Mitsuki must deal with her ailing eighty-something mother, a demanding, self-absorbed woman who is nothing like the idealized image of the patient, self-sacrificing Japanese matriarch. Mitsuki finds herself guiltily dreaming of the day when her mother will finally pass on. Though doing everything she can to ensure her mother's happiness, she grows weary of the responsibility of being a doting daughter and worries she is sacrificing her chance to find fulfillment in her middle age.
Adcreep: The Case Against Modern Marketing
By Mark Bartholomew (Stanford University Press)
Advertising is everywhere. By some estimates, the average American is exposed to over 3,000 advertisements each day. Whether we realize it or not, "adcreep"—modern marketing's march to create a world where advertising can be expected anywhere and anytime—has come, transforming not just our purchasing decisions, but our relationships, our sense of self, and the way we navigate all spaces, public and private.
Adcreep journeys through the curious and sometimes troubling world of modern advertising. Mark Bartholomew exposes an array of marketing techniques that might seem like the stuff of science fiction: neuromarketing, biometric scans, automated online spies, and facial recognition technology, all enlisted to study and stimulate consumer desire. This marriage of advertising and technology has consequences. Businesses wield rich and portable records of consumer preference, delivering advertising tailored to your own idiosyncratic thought processes. They mask their role by using social media to mobilize others, from celebrities to your own relatives, to convey their messages. Guerrilla marketers turn every space into a potential site for a commercial come-on or clandestine market research. Advertisers now know you on a deeper, more intimate level, dramatically tilting the historical balance of power between advertiser and audience.
The Spectacular Sisterhood of Superwomen
By Hope Nicholson (Quirk Books)
Think comic books can't feature strong female protagonists? Think again! In The Spectacular Sisterhood of Superwomen you'll meet the most fascinating exemplars of the powerful, compelling, entertaining, and heroic female characters who've populated comic books from the very beginning. This spectacular sisterhood includes costumed crimebusters like Miss Fury, super-spies like Tiffany Sinn, sci-fi pioneers like Gale Allen, and even kid troublemakers like Little Lulu. With vintage art, publication details, a decade-by-decade survey of industry trends and women's roles in comics, and spotlights on iconic favorites like Wonder Woman and Ms. Marvel, The Spectacular Sisterhood of Superwomen proves that not only do strong female protagonists belong in comics, they've always been there.
---
Comments
---