Feature
Coming This Month
Notable August Indie Book Releases
Each month, our staff chooses several notable books released from indie presses and hybrid publishers.
Check out our top picks for the best new releases from indie presses this August - a mix of fiction, non-fiction and children's.
Let us know of any new releases you are excited about in the comment section below.
Happy reading!
---
PEN America Best Debut Short Stories 2017 (Catapult)
Many writers who are household names today got their start when an editor encountered their work for the first time and took a chance. This book celebrates twelve such moments of discovery. The first volume of an annual anthology, launched alongside PEN's new Robert J. Dau Short Story Prize for Emerging Writers, it recognizes writers who have had outstanding fiction debuts in a print or online literary magazine.
The winning stories collected here—selected this year by judges Marie-Helene Bertino, Kelly Link, and Nina McConigley—take place in South Carolina and in South Korea, on a farm in the eighteenth century and among the cubicles of a computer- engineering firm in the present day. They narrate age-old themes with current urgency: migration, memory, technology, language, love, ecology, identity, family.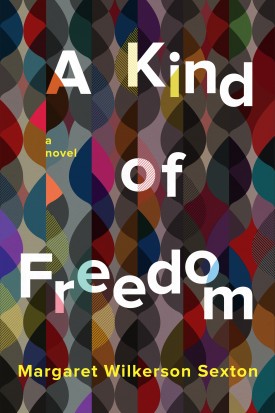 A Kind of Freedom, by Margaret Wilkerson Sexton (Counterpoint)
Evelyn is a Creole woman who comes of age in New Orleans at the height of World War II. Her family inhabits the upper echelon of Black society and when she falls for Renard, she is forced to choose between her life of privilege and the man she loves.
In 1982, Evelyn's daughter, Jackie, is a frazzled single mother grappling with her absent husband's drug addiction. Just as she comes to terms with his abandoning the family, he returns, ready to resume their old life. Jackie must decide if the promise of her husband is worth the near certainty he'll leave again. Jackie's son, T.C., loves the creative process of growing marijuana more than the weed itself. He finds something hypnotic about training the seedlings, testing the levels, trimming the leaves, drying the buds. He was a square before Hurricane Katrina, but the New Orleans he knew didn't survive the storm. But fresh out of a four-month stint for drug charges, T.C. decides to start over—until an old friend convinces him to stake his new beginning on one last deal.
For Evelyn, Jim Crow is an ongoing reality, and in its wake new threats spring up to haunt her descendants. A Kind of Freedom is an urgent novel that explores the legacy of racial disparity in the South through a poignant and redemptive family history.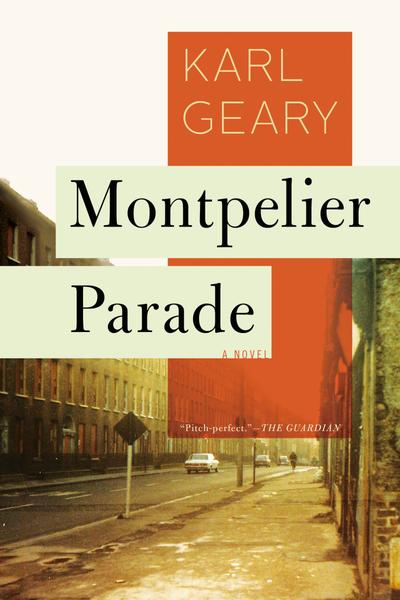 Montpelier Parade, by Karl Geary (Catapult)
Montpelier Parade is just across town, but to Sonny it might as well be a different world. Working with his father in the garden of one of its handsome homes one Saturday, he sees a back door easing open and a beautiful woman coming down the path toward him. This is Vera, the sort of person who seems destined to remain forever out of his reach.
Hoping to cast off his loneliness and a restless sense of not belonging—at high school, in his part-time job at the butcher shop, and in the increasingly suffocating company of his own family—Sonny drifts into dreams of a different kind of life. A series of intoxicating encounters with Vera lead him to feel he has fallen in love for the first time, but why does her past seem as unknowable as her future?
Unfolding over a bright, rain-soaked Dublin spring, Montpelier Parade is a rich, devastating debut novel about desire, grief, ambition, art, and the choices we must make alone.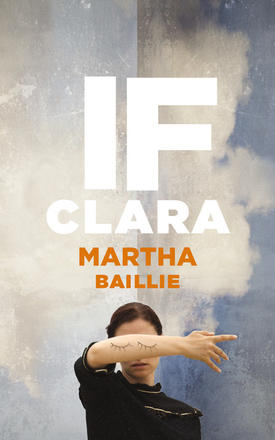 If Clara, by Martha Baillie (Coach House Books)
A mysterious manuscript falls into a bed-ridden writer's lap in this novel of broken bones, Syrian folktales, and plummets of all varieties.
In If Clara, nobody stands on firm ground. Daisy, an author confined to her home, her leg in a cast from hip to ankle, receives a parcel containing the manuscript of a novel about a Syrian refugee, and is asked to pose as its writer. Julia, a curator of installation art, has no idea that her sister, Clara, has written a novel. However, she does know that Clara suffers from a debilitating mental illness that renders her wildly unpredictable. And Maurice's life is changed by a pair of binoculars welded to the wall of Julia's gallery. These stories collide in a most unexpected way.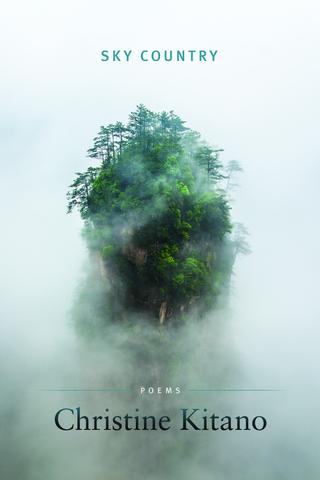 Sky Country, by Christine Katano (BOA Editions)
Christine Kitano's second poetry collection elicits a sense of hunger—an intense longing for home and an ache for human connection. Channeling both real and imagined immigration experiences of her own family—her grandmothers, who fled Korea and Japan; and her father, a Japanese American who was incarcerated during WWII—Kitano's ambitious poetry speaks for those who have been historically silenced and displaced.
Sea Girl: Feminist Folktales from Around the World: Volume III, Edited by Ethel Johnston Phelps (Feminist Press)
In legends from China, Canada, and more, women of all ages prove they're more than capable of saving the day.
The feminist folktales collected in Sea Girl upend any notion that women are doomed to be sentimental, meek, or submissive. In these classic tales, heroines unflinchingly wade monstrous rivers, escape ogres' nests, and outsmart desperate sharks and hungry tigers. And while defending their families and villages, they always determine their own fate.
The Knish War on Rivington Street, by Joanne Oppenheim; illustrated by Jon Davis (Albert Whitman and Company)
Benny's family owns a knishery and sells delicious round dumplings. Then the Tisch family opens a store across the street—selling square knishes—and Benny's papa worries. So he lowers his prices! But Mr. Tisch does too. As each knishery tries to outdo the other, Benny helps his papa realize there's room on Rivington Street for more than one knishery.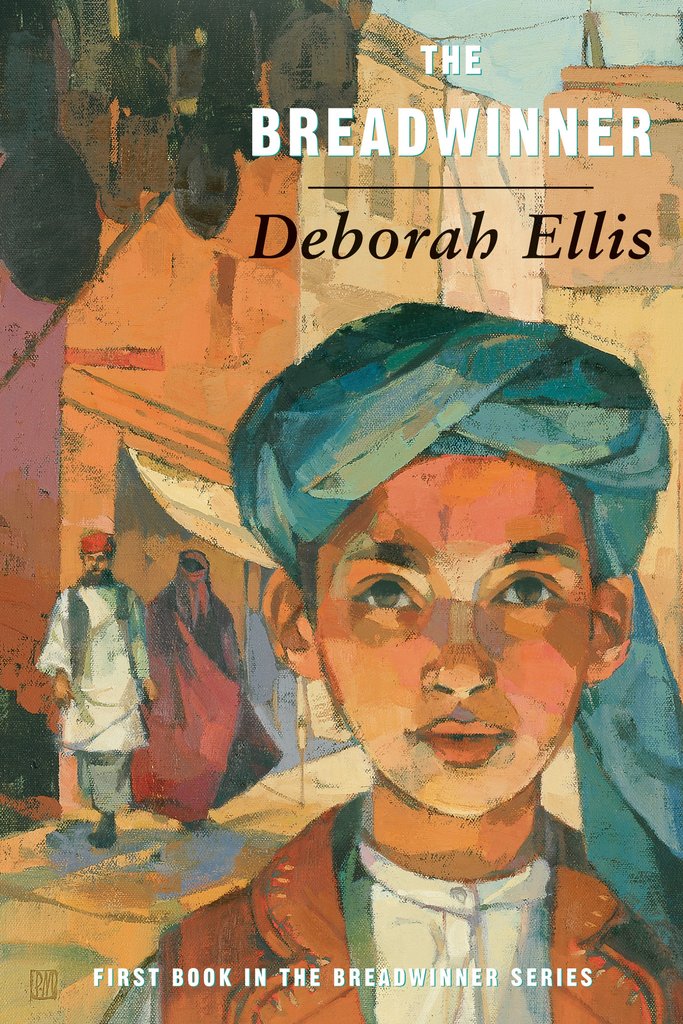 The Breadwinner, by Deborah Ellis (Groundwood Books)
The first book in Deborah Ellis's riveting Breadwinner series is an award-winning novel about loyalty, survival, families and friendship under extraordinary circumstances during the Taliban's rule in Afghanistan.
Eleven-year-old Parvana lives with her family in one room of a bombed-out apartment building in Kabul, Afghanistan's capital city. Parvana's father — a history teacher until his school was bombed and his health destroyed — works from a blanket on the ground in the marketplace, reading letters for people who cannot read or write. One day, he is arrested for the crime of having a foreign education, and the family is left without someone who can earn money or even shop for food.
As conditions for the family grow desperate, only one solution emerges. Forbidden to earn money as a girl, Parvana must transform herself into a boy, and become the breadwinner.
You Must Bring a Hat! By Simon Philip; illustrated by Kate Hindley (Sterling Publishing)
"You are cordially invited to the BIGGEST, BESTEST, HATTIEST party of all time!"
Come join the fun—but only if you have a hat. AND you know the entry rules. Unfortunately, there seems to be a surprising number of those, as a young boy discovers. Will he—and the cool collection of animals he befriends along the way—ever get in? Gloriously illustrated, the art contains loads of details that serve as clues to the satisfying surprise ending. Kids will read this thoroughly hilarious cumulative picture book again and again!
---
Comments
---