Feature
Independent Book Reviewers
Fostering the Indie Community
As a published book is sent into the world for anyone to discover, readers and publishers alike rely on reviews to introduce new titles. Earning the distinction of a good review can impact a book's reception. All publishers, independent or otherwise, look to trusted reviewers to share fair summaries of the works they produce. This article explores a few independent review publications who strive to highlight smaller presses and bring recognition to deserving titles. They share a desire to celebrate great works, especially those which may have been overlooked.
bookoxygen
Breathing space for books and writers
Eager to "air and appreciate" new works, bookoxygen was founded in 2012 by Elsbeth Lindner, former Editor in Chief of newbooks magazine. Independent reviews from industry professionals are supplemented with articles and short stories. Alongside thoughtful reviews in both fiction and non-fiction, bookoxygen "has a mission to help correct the imbalance in book journalism which sees some sixty percent of literary coverage written by men and devoted to male writers. At bookoxygen, the coverage is weighted sixty percent or more in favour of women writers and critics." The review website also dedicates space for "smaller publishers who can struggle to gain their share of review column inches even at a time when independent houses are publishing some of the most interesting new writing."

Foreword Reviews
Be Fearless. Read Indie. Think Foreword.
Foreword Reviews has fully devoted itself to the independent publishing industry; "from multi-imprint independent publishers, to micro presses, university presses, and author-owned publishers," they have shined a spotlight over those who need it most. Foreword's philosophy relies on the independent side of publishing: "We prefer to review books exclusively from these publishers because we find them interesting, dynamic, and authentic in a way that blockbuster titles are not. It's the difference between seeing your favorite band in a club versus seeing everyone's favorite band in a sold-out arena. Being on the inside is cool, isn't it?"
With reviews in every genre published in print and online, Foreword's "media portfolio" includes a bimonthy print journal, weekly e-newsletters, a comprehensive website, a podcast, and "The Foreword INDIES Book of the Year Awards." Foreword is fiercely proud of their independent community. "Indie publishers are thriving because they know how to successfully publish niche titles in this wildly competitive industry. They value the quality of the output as much as the bottom line. We want to help them succeed by shining a light on the best they have to offer."
Midwest Book Review
Promoting literacy, library usage, and small press publishing
With nine Bookwatch magazines, Midwest Book Review is designed to operate in collaboration with libraries across the nation to produce relevant and helpful reviews. Beyond in-house monthly publications, Reviewer's Bookwatch and MBR Bookwatch are written by volunteer reviewers and senior volunteer reviewers, respectively. Each issue is available online, as well as the helpfully compiled column: Advice for Writers/Publishers articles. MBR gives "priority consideration to small publishers, self-published authors, academic presses, and specialty publishers whenever possible." To avoid conflicts of interest, "reviewing print books/CDs/DVDs is always free of charge."

NewPages
Engaged Readers - Creative Writers - Start Here
With extensive compiled lists of writing programs, literary magazines, calls for submissions, and writing contests, NewPages is not only a resource for readers, but writers as well. With a finger on the pulse of literary and alternative books and magazines, reviews highlight everything from literary to the fringe and back. In addition to examining all kinds of media, the site features "The Book Stand, [which] lists books NewPages has received for review. Visitors of this feature frequently share their appreciation for our focus on quality titles from smaller, independent publishers. This page helps readers, including librarians and booksellers, in their decision-making process for purchase of titles in an overwhelming sea of publications available."
NewPages publishes a weekly newsletter.

Rain Taxi
Championing Aesthetically Adventurous Literature
The literary community relies on enthusiastic contributors like Rain Taxi, whose core values include "serving as a catalyst… creating meaningful dialogue among readers, writers, and publishers" and elevating thought-provoking titles in a "world saturated with unfiltered content." Each review is treated as an "intellectually challenging" art form and features diverse publications while maintaining a focus on print. Rain Taxi Review of Books is a quarterly publication highlighting fiction, non-fiction, poetry, and comic reviews alongside interviews. An online edition with unique content is also available. Rain Taxi is also responsible for organizing the Rain Taxi Reading Series and annual Twin Cities Book Festival as well as maintaining an extensive literary calendar for the Twin Cities.
Independent Publisher has its own collection of Indie Book Reviews available here. "IndependentPublisher.com publishes original reviews of noteworthy new titles, chosen by our editorial staff from review submissions and entries into our six awards contests. We also feature books in articles and round-ups throughout the year. We review these books to bring increased recognition to the thousands of great — and often overlooked — independently published titles released each year. This is also why we launched our first book awards contest, the Independent Publisher Book Awards, in 1996."
For more information on how to get a book reviewed, check out this detailed article by Jillian Bergsma Manning.
---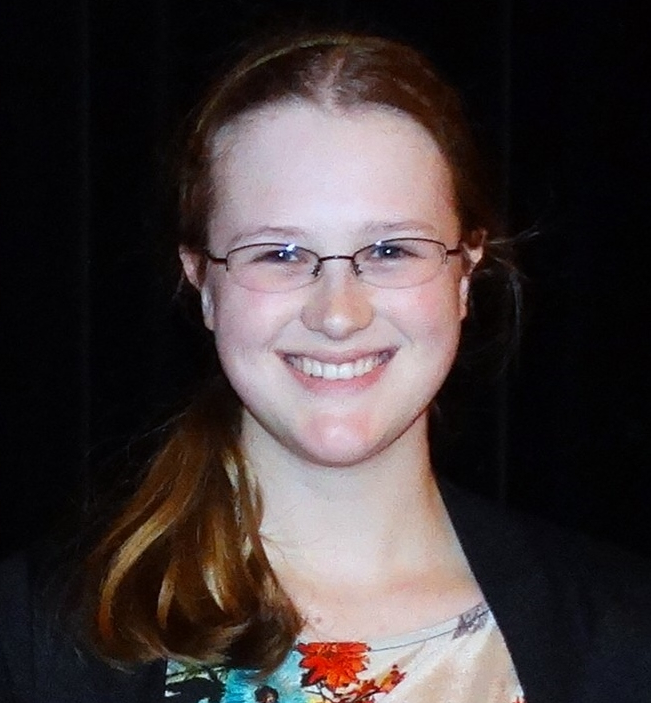 Anais Mohr is a first year Professional Writing major studying at Champlain College. She was a senior member of Front Street Writers, a program where high school students are coached in a workshop setting by professional writers. Anais lives in Traverse City, MI and she loves to read fractured fairytales and middle-grade fiction.
---
Comments
---