An Award-Winning Book
Romalyn Tilghman's debut novel, To the Stars through Difficulties, won the 2017 IPPY award for Contemporary Fiction. Learn more about the award-winning book below.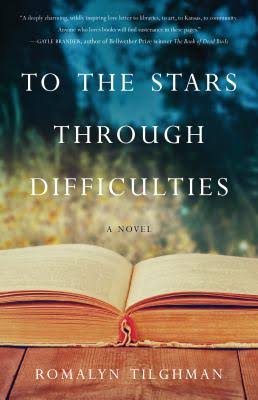 To the Stars Through Difficulties, by Romalyn Tilghman (She Writes Press)
Andrew Carnegie funded fifty-nine public libraries in Kansas in the early 20th century but it was frontier women who organized waffle suppers, minstrel shows, and women's baseball games to buy books to fill them.
Now, a century later, Angelina returns to her father's hometown of New Hope to complete her dissertation on the Carnegie libraries, just as Traci and Gayle arrive in town - Traci as an artist-in-residence at the renovated Carnegie Arts Center and Gayle as a refugee whose neighboring town, Prairie Hill, has just been destroyed by a tornado.
The discovery of an old journal inspires the women to create a library and arts center as the first act of rebuilding Prairie Hill after the tornado. As they work together to raise money for the center, Traci reveals her enormous heart, Angelina discovers that problem-solving is more valuable than her PhD, and Gayle demonstrates that courage is not about waiting out a storm but building a future.
Full of Kansas history from pioneer homesteaders to Carrie Nation to orphan trains To the Stars through Difficulties is a contemporary story of women changing their world and finding their own voices, powers, and self-esteem in the process.
Feature
The Fruits of Research
An Award-Winning Author Learns about Libraries
Writers are often told: "Write what you know." I would add: "Research what you love." After all, a writer spends a good deal of time digging down holes, excavating for gold nuggets, in order to bring a story to life. In my case, I had great fun learning more about the Dust Bowl, orphan trains, Prohibition, and frontier life of a century ago for my debut novel. But, most of all, I enjoyed researching the libraries themselves.
There were fifty-nine Carnegie libraries built in Kansas at the beginning of the 20th century. It's hard to imagine how a literary movement could've taken root in such wide-open space, before the arrival of indoor plumbing. But imagine I did!
In researching the book, I had great fun in sleuthing archives, reading the perfect penmanship of those who recorded minutes at library meetings. I was overwhelmingly impressed by the dedication of (mostly women) volunteers who conducted bake sales, women's softball games, and even minstrel shows to raise money for books.My research was like a treasure hunt, as I searched for clues and delighted in discovery. If I hadn't been in a library, I'd have yelped for joy when I found my nuggets.
Among my favorite learnings/observations:
1. Andrew Carnegie funded over 1600 US libraries in the early 20th century, many of them in very small towns.
2. Over half of those libraries are still operating as libraries a century later.
3. Carnegie gave away over 90% of his wealth, over 330 million, for "the betterment of mankind." Best known for the libraries, he also funded the Simplified Spelling Board, over 7000 church organs, and the Carnegie Endowment for International Peace.
4. To receive his funds, a community had to donate land for the building and commit to operating funds for the next ten years.
5. Carnegie wanted to give $2-3 per person in his library donations; some towns "stretched" their populations to receive more money.
6. Today, there are over 17,000 public libraries in this country, (more libraries than Starbucks), virtually all of them providing free access to computers and WiFi.
7. Over 175 libraries across the country have addresses on Main Street, again proving their importance to their communities.
8. Libraries are full of people looking for jobs, checking the newspapers, doing genealogy research, reading to kids, grabbing the latest bestseller, maybe an audio book.
9. Libraries are a writer's sacred place, providing knowledge, inspiration, and community. They hold the roots of our democracy and the essence of our diversity.
10. Andrew Carnegie said, "A library outranks any other one thing a community can do to benefit its people. It is a never failing spring in the desert."
---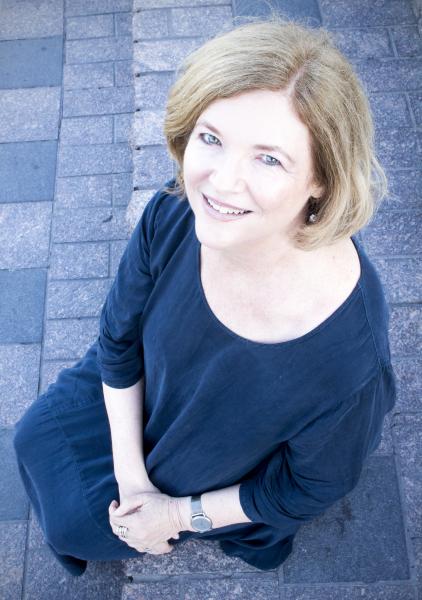 Straight out of graduate school, native Kansan Romalyn Tilghman was hired as Executive Director of the Association of Community Arts Councils of Kansas and was lucky enough to work with rural arts councils throughout the state. She saw first-hand how groups of (mostly) women encouraged culture on the Plains. From there, she went on to work for the National Endowment for the Arts as Regional Representative, eventually serving a territory that stretched over the Dateline, over the Equator, and over the Arctic Circle. For more than twenty years, she has worked as a freelance consultant in the arts – conducting strategic planning, initiating audience engagement projects, and assessing grant programs for nonprofit organizations, government agencies, and private foundations. She has served on the boards of Americans for the Arts, Association of California Symphony Orchestras, and Western Arts Alliance, as well as on numerous national panels. She lives in Long Beach, California. To the Stars through Difficulties is her first novel.
Learn more about Romalyn at her website, www.Romalyn.com.
---
Comments
---