Feature
Coming This Month
Notable September Indie Book Releases
Each month, our staff chooses several notable books released from indie presses and hybrid publishers.
Check out our top picks for the best new releases from indie presses this September - a mix of fiction, non-fiction and children's.
Let us know of any new releases you are excited about in the comment section below.
Happy reading!
---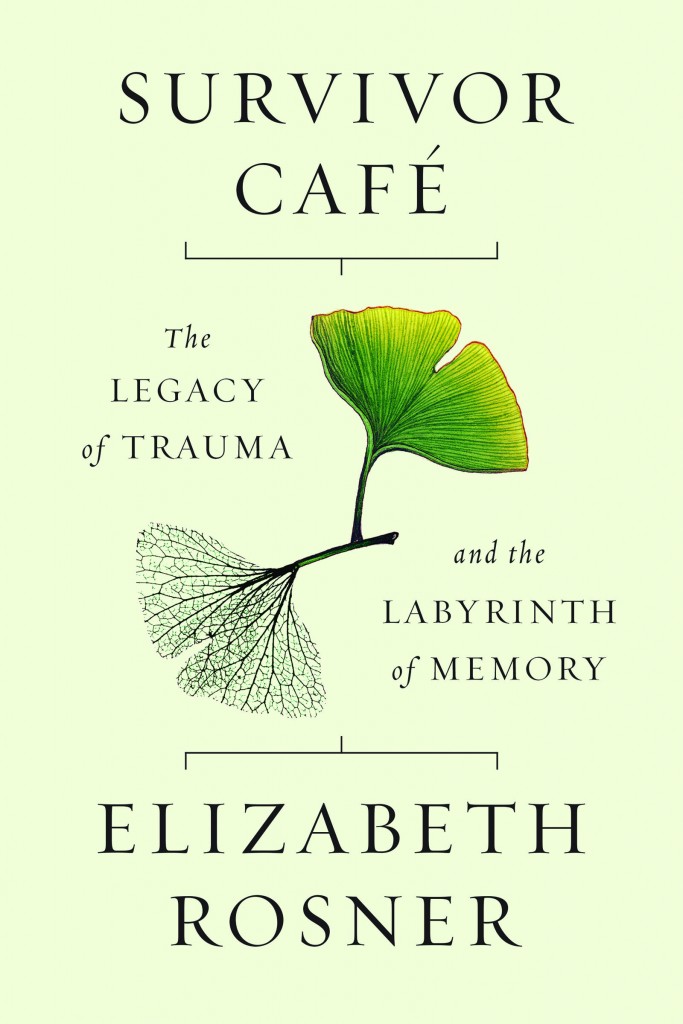 Survivor Café: The Legacy of Trauma and the Labyrinth of Memory
By Elizabeth Rosner (Counterpoint Press)
As survivors of many of the twentieth century's most monumental events—the Holocaust, Hiroshima, the Killing Fields—begin to pass away, Survivor Café addresses urgent questions: How do we carry those stories forward? How do we collectively ensure that the horrors of the past are not forgotten?
Elizabeth Rosner organizes her book around three trips with her father to Buchenwald concentration camp—in 1983, in 1995, and in 2015—each journey an experience in which personal history confronts both commemoration and memorialization. She explores the echoes of similar legacies among descendants of African American slaves, descendants of Cambodian survivors of the Killing Fields, descendants of survivors of the bombing of Hiroshima and Nagasaki, and the effects of 9/11 on the general population. Examining current brain research, Rosner depicts the efforts to understand the intergenerational inheritance of trauma, as well as the intricacies of remembrance in the aftermath of atrocity. Survivor Café becomes a lens for numerous constructs of memory—from museums and commemorative sites to national reconciliation projects to small-group cross-cultural encounters.
Survivor Café offers a clear-eyed sense of the enormity of our twenty-first-century human inheritance—not only among direct descendants of the Holocaust but also in the shape of our collective responsibility to learn from tragedy, and to keep the ever-changing conversations alive between the past and the present.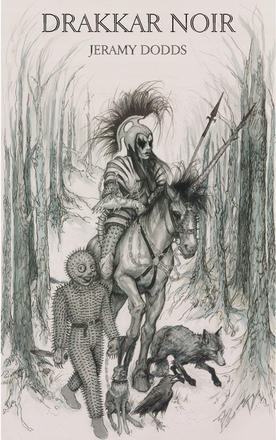 Drakkar Noir
By Jeramy Dodds (Coach House Books)
Following the Fratellini Family of clowns, Jeramy Dodds astonishes readers and non-readers alike. Techniques such as his patented triumph, the Grand Mal Caesura, along with other favourites, are on display inside. Dodds is a warlock of words, only to be outdone by them, enslaved by them, freed by them - maybe even loved by them. A haunting, yet hilarious depiction of a journey to and fro the furthest limits of the human experiment.
Big Love: The Power of Living with a Wide-Open Heart
By Scott Stabile (New World Library)
What happens when you fully commit yourself to love? Endless good, insists Scott Stabile, who found that out by overcoming plenty of bad. His parents were murdered when he was fourteen. Nine years later, his brother died of a heroin overdose. Soon after that, Scott joined a cult that dominated his life for thirteen years before he summoned the courage to walk away. In Big Love, his insightful and refreshingly honest collection of personal essays, Scott relates these profound experiences as well as everyday struggles and triumphs in ways that are universally applicable, uplifting, and laugh-out-loud funny. Whether silencing shame, rebounding after failure, or moving forward despite fears, Scott shares hard-won insights that consistently return readers to love, both of themselves and others.
View from Above: An Astronaut Photographs the World
By Commander Terry Virts (National Geographic)
This majestic National Geographic photography book offers a spectacular view of Earth from outer space, featuring aerial imagery taken from the International Space Station by NASA astronaut Terry Virts.
Few people get the experience of seeing the world from outer space—and no one has taken as many pictures of Earth from above as Terry Virts. Celebrated NASA astronaut, pilot of the space shuttle, crew member on Soyuz, and commander of the International Space Station, Virts has spent more than 200 days in space—and very few of those days went by without his reaching for his camera.
Now as never before, Virts shares the astronaut's view of the world, offering astounding aerial views of our planet and the vastness that surrounds it. The colors, shapes, details—and the stories they tell—are endlessly fascinating. Virts's book marries his stunning photographs with glimpses of everyday life in orbit. And amid this amazing show of Earth spectacles, he reflects on how the astronaut's point of view has shaped his life and spirit. Filled with magnificent photographs that will astonish and inspire, this book—and its intrepid author—becomes our guide to a new way of looking at the world.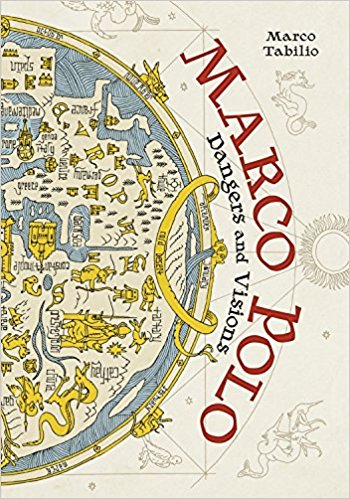 Marco Polo: Dangers and Visions
By Marco Tabilio (Graphic Universe)
The son of a traveling merchant, Marco Polo spent his early years among the ports of Venice, Italy. As a young man, he headed eastward with his father and his uncle toward the lands of the Mongol emperor Kublai Khan. Their journey from Europe into Asia, marked by risks, setbacks, and discoveries, transformed every person involved. It also led to one of the world's most studied and most debated travelogues.
Marco Tabilio, an emerging talent of Italian cartooning, creates a graphic novel in the form of a puzzle and finds the coming-of-age tale within the legend of Marco Polo.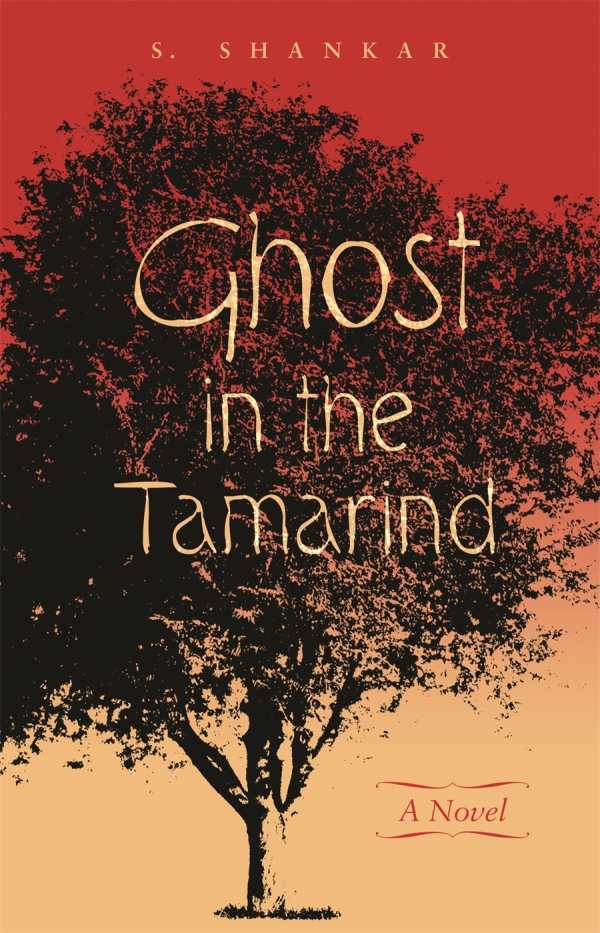 Ghost in the Tamarind
By S. Shankar (University of Hawaii Press)
Who can you love? What do you owe to love and what to the world at large?
Such are the questions that drive the story of Ramu, a Brahmin man, and Ponni, a woman of the Dalit "untouchable" caste. Set against the backdrop of twentieth-century South India, the novel takes readers from the 1890s village where Ramu's grandmother grew up to the Emergency years of 1970s Madras. Against this sweeping canvas unfolds the drama of Ramu and Ponni's forbidden love, inescapably intertwined with the great struggle against caste oppression. Caught up in the entanglements of love and politics, the couple risk everything to fight for a better society. Will they succeed?
Steeped in history, this memorable inter-caste love story shows ordinary people moved to uncommon courage in their desire to make a difference in a ruthless world.
A Loving, Faithful Animal
By Josephine Rowe (Catapult)
It is New Year's Eve 1990, in a small town in southeast Australia. Ru's father, Jack, one of thousands of Australians once conscripted to serve in the Vietnam War, has disappeared. This time Ru thinks he might be gone for good. As rumors spread of a huge black cat stalking the landscape beyond their door, the rest of the family is barely holding on. Ru's sister, Lani, is throwing herself into sex, drugs, and dangerous company. Their mother, Evelyn, is escaping into memories of a more vibrant youth. And meanwhile there is Les, Jack's inscrutable brother, who seems to move through their lives like a ghost, earning both trust and suspicion.
A Loving, Faithful Animal is an incandescent portrait of one family searching for what may yet be redeemable from the ruins of war. Tender, brutal, and heart-stopping in its beauty, this novel marks the arrival in the United States of the winner of the 2016 Elizabeth Jolley Prize, one of Australia's most extraordinary young writers.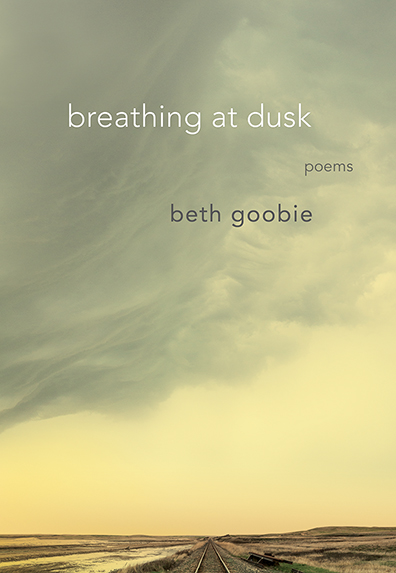 Breathing at Dusk
By Beth Goobie (Coteau Books)
Autobiographical in nature, breathing at dusk follows the journey of one girl as she escapes her childhood home and all of the painful memories that home elicits – her memories largely centered around the physical and sexual abuse she experienced as a child at the hands of her father and the untimely death of her brother.
Years removed from these experiences now, Goobie is able to cast an unblinking eye on her relationship with her father, and looks back at her emotional journey with fiercely striking language. Often with a focus on classical music and the beauty in nature, this collection, while painful, is a moving and elegant testament to Goobie's strength and resolve as she heals and grows and finally chooses joy.
Wake
By Shawn Dougherty; illustrated by Leah Busch (Blue Manatee)
Awakened by his friend Owl in the quiet hours of the night, a boy ventures out to his special place in the forest. Owl is waiting there, along with Oak and Moon, and together they teach the boy about the sacred power of nature to connect all things.
Filled with striking watercolor illustrations and poetic text, Wake is a quiet celebration of one child's deep bond with the natural world.
The Tiny Tale of Little Pea
By Davide Cali; illustrated by Sébastien Mourrain (Kids Can Press)
"When he was born, Little Pea was tiny. Teeny-tiny." His clothes were hand sewn by his mother and his shoes were hand-me-down doll shoes. As he grew older, Little Pea enjoyed climbing tomato plants, driving around in his wind-up car and riding on the backs of grasshoppers. But then Little Pea started school. And he suddenly realized just how small he was. Too small for his chair. Too small to play the flute. Too small for gym class. What would become of wee Little Pea?
This picture book story by internationally renowned children's author Davide Cali is a graceful and beautifully told contemporary fable about an unconventional hero. As Little Pea finds a place for himself in the world despite his perceived disadvantage, he becomes a champion for younger siblings, small children and all those who are differently abled. By using ingenuity to overcome challenges, Little Pea empowers children to do the same, which makes this book a terrific choice for a character education lesson focusing on perseverance or resilience. It also works for conversations on self-acceptance and individuality or on creativity (Little Pea is an artist). The idea of tiny worlds is enormously appealing to young children, and Sébastien Mourrain's imaginative scenes depicting Little Pea's miniature life will draw readers in with their funny, clever details.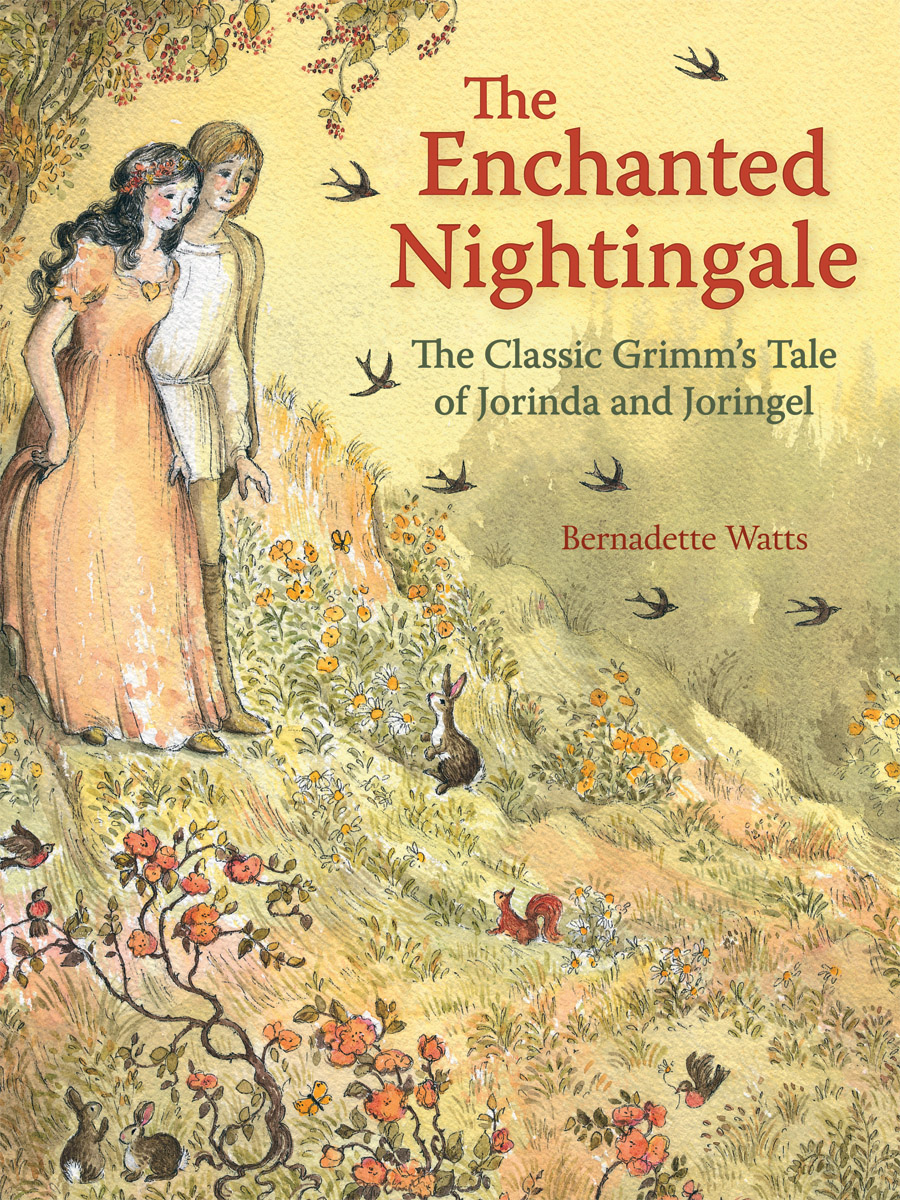 The Enchanted Nightingale
By Bernadette Watts (Floris Books)
Love and bravery triumph over evil in this classic Brothers Grimm tale compellingly illustrated by Bernadette Watts. Jorinda is magically transformed into a nightingale and imprisoned by an evil witch. Can Joringel save his true love?
---
Comments
---