An Award-Winning Book
Revolution's End won the 2017 IPPY award for True Crime, as well as the 2017 International Book Award for Multicultural Non-Fiction. To learn more about the award-winning book, read on below.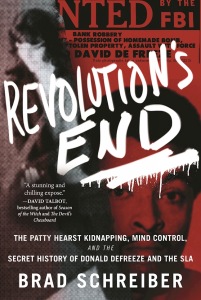 Revolution's End: The Patty Hearst Kidnapping, Mind Control, and the Secret History of Donald DeFreeze and the SLA, by Brad Schreiber (Skyhorse Publishing)
Revolution's End fully explains the most famous kidnapping in US history, detailing Patty Hearst's relationship with Donald DeFreeze, known as Cinque, head of the Symbionese Liberation Army. Not only did the heiress have a sexual relationship with DeFreeze while he was imprisoned; she didn't know he was an informant and a victim of prison behavior modification.
Neither Hearst nor the white radicals who followed DeFreeze realized that he was molded by a CIA officer and allowed to escape, thanks to collusion with the California Department of Corrections. DeFreeze's secret mission: infiltrate and discredit Bay Area anti-war radicals and the Black Panther Party, the nexus of seventies activism. When the murder of the first black Oakland schools superintendent failed to create an insurrection, DeFreeze was alienated from his controllers and decided to become a revolutionary, since his life was in jeopardy.
Revolution's End finally elucidates the complex relationship of Hearst and DeFreeze and proves that one of the largest shootouts in US history, which killed six members of the SLA in South Central Los Angeles, ended when the LAPD set fire to the house and incinerated those six radicals on live television, nationwide, as a warning to American leftists.
Feature
Writing Inspiration Tips
Advice from an IPPY-Winner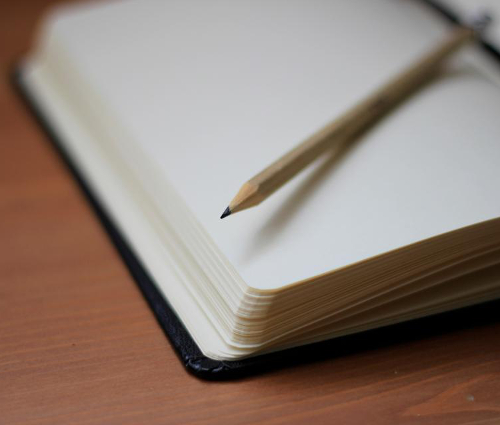 No one does his or her best writing during that first effort. But as a published author and journalist and produced screenwriter, I firmly believe that there are ways to motivate yourself into becoming a better writer more quickly. This list came out of my teaching various courses at UCLA Extension and I hope it helps. If it doesn't, just use number seven on me.
1. Have a regular deadline for a newspaper, newsletter or magazine, as I do, and know that if you don't come up with good stuff on time, you will be fired and people will talk behind your back more than they already do.
2. Write in a journal. Discuss your hopes, fears, significant personal events, world events and/or analyze that dream you keep having about the jellyfish and the land mine.
3. Read, listen to or watch something totally unlike your areas of interest. Force yourself. It's good for you. Make sure you glean one insight about writing, even if it's what NOT to do.
4. Write a letter or e-mail to someone you have not communicated with in a long time and tell him/her about your measly little world and have him/her do the same.
5. Surreptitiously spy on other people and their conversations in public. Incorporate and adapt their appearances, mannerisms, unique speech patterns and expressions in your work. (Avoid including your friends or family.)
6. Go somewhere you have never visited and absorb everything.
7. Write a nasty letter to someone who has done you wrong (especially editors, publishers, agents and producers). Rip it up and congratulate yourself on your self-control. Now, get back to work!
---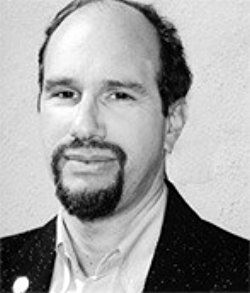 Brad Schreiber has written for all media. He turned his authorized history of the L.A. Coroner, Death in Paradise, into the truTV series North Mission Road. His early years biography Becoming Jimi Hendrix was inducted into the Rock and Roll Hall of Fame Library. His work has been praised by the likes of Ray Bradbury, Edward Albee, Eric Bogosian, Mort Sahl, T. Jefferson Parker, Larry Gelbart and others. Learn more at www.BradSchreiber.com.
---
Comments
---