YPC Over the Years
From the inside scoop of an attendee to the yearly updates and upgrades, read on for more YPC stories.
Feature
Yale Publishing Course Gets New Dates
And Other 2020 YPC Updates
Last year, the Yale Publishing Course (YPC) celebrated 10 years of educating publishing professionals. During that decade, the course has undergone a lot of changes to keep up with the times, from increasing the focus on digital publishing to moving under the Yale School of Management umbrella. (For a complete Independent Publisher coverage history, check out the sidebar!)
New dates:
Leadership Strategies in Print and Digital Media (postponed until summer 2021)
Leadership Strategies in Book Publishing (rescheduled to October 25 - 30).
Director Tina C. Weiner gives us the scoop on what's new for the 2020 program.
IP: What will be new at the course this year?
TW: The curriculum will have greater emphasis on the following:
Emerging trends and innovations worldwide and how to stay informed about global markets;
Fostering creativity and diversity;
Managing both organizational and cultural change;
Managing growth, time, and workflow;
Attracting, retraining, and retaining staff;
And being a multiplatform publisher.
IP: What do you most look forward to about the course each year?
TW: I am always impressed by the candor and wisdom of the speakers and their genuine interest in getting to know the participants. I love meeting participants from all over world and watching them bond as a group and share similar experiences.
The course encourages continual interactivity between attendees and faculty and this leads to lively and informative discussions that I find thrilling. I'm always inspired by the enthusiasm and within the classroom and the ensuing conversations held outside the classroom.
IP: What are 2-3 of your most popular seminars/breakouts, according to attendees?
TW: Among the most popular sessions taught by publishing industry experts are the ones that present an overview of the latest trends and innovations within the industry and those that concentrate on business strategies, organizational change, and new initiatives at both large and small companies.
There is also universal enthusiasm for the following sessions taught by faculty of the Yale School of Management:
Leadership Assessment: participants fill in a questionnaire sent out before the course begins, and at the session they each receive an individual assessment (confidential, of course) followed by an in-depth analysis of what makes a strong leader.
The Hurricane Survival Experience: a unique team-building exercise created by SOM that incorporates breakout groups and a lecture demonstrating both how individuals performed and how they performed as a group.
IP: What else do participants have to say about their experiences?
TW: Here are a few testimonials from recent YPC graduates.
"YPC opened me up to new ways of thinking about myself as a leader, gave insight into how my company operates, and helped me develop plans to grow our business in exciting ways–all in one week!" – Yolanda Scott, Associate Publisher and Editorial Director, Charlesbridge
"Brilliantly curated and suitably ahead of its time. I encountered as many vital new insights and ideas at YPC, as I did leaders and trailblazers from the world over." – Vidisha Biswas, Sales Director, Zed Books
IP: Over the years, what are some of the standout moments for you from the course?
TW: Partnering with the School of Management in 2017 allowed the curriculum to focus more intently on building leadership skills and provides the participants with an experience they can't find elsewhere. It's a combination of business school expertise and real life experience from industry leaders.
The sessions are now longer and increasingly interactive. This allows time for deeper dives into the topic at hand and more opportunities for the participants to share their own concerns and thoughts. This stands out in my mind as an evolution of the program that has made it stronger than ever.
Interested in learning more? Visit the Yale Publishing Course website, or download their online brochure.
* * * * *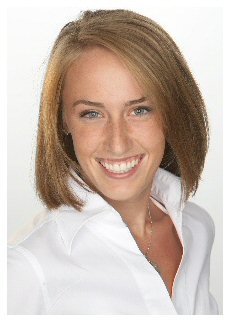 Jillian Bergsma Manning is a contributing editor for Independent Publisher. She loves reading and writing but not arithmetic. Follow her on Twitter at @LillianJaine or on her blog at www.editorsays.com.
---
Comments
---