The "IPPY" Awards, launched in 1996, are designed to bring increased recognition to the deserving but often unsung titles published by independent authors and publishers. Established as the first awards program open exclusively to independents, over 5,500 "IPPYs" have been awarded to authors and publishers around the world. IPPY winners enjoy many benefits. As one of the oldest, most established independent book awards in operation, the Independent Publisher Book Awards (IPPYs) are well known and respected in the book industry. Our winners are:
Featured in a series of articles at our IndependentPublisher.com website which had over 80,000 unique visitors in the past year
Promoted in press releases sent to over 2,000 publishing industry media outlets
Sent a Winner's Celebration Packet that includes a starter set of book seals, an official winner's certificate, and a medal.
Listed in results that are permanently archived on www.IppyAwards.com back to 1997.
Featured in an average of 50 articles per year internationally.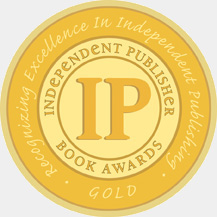 Independent Publisher on Instagram
Feature
Announcing the Results of the 2020 Independent Publisher Book Awards
Congratulations and sincere thanks to the independent authors and publishers who participated in our 24th annual, 2020 Independent Publisher Book Awards contest. The quality of this year's entries is so impressive, with so much creativity, so much talent...so much independent spirit!
Here are the results, starting with the Outstanding Books of the Year gold medalists, followed by the gold, silver and bronze medalists in our 86 General categories, 24 Regional categories, and 11 E-Book categories. (One category change occured when we divided Essay/Creative Non-Fiction into two separate categories.)
The 419 winning titles came from 44 U.S. states plus Washington D.C. and Guam; 7 Canadian provinces; and 15 countries overseas. California claimed the most medals, a whopping 68 winners!
CLICK HERE to visit the 2020 IPPY Medalist & Press Page.
Congratulations to all!
2020 Independent Publisher Book Awards Results
Outstanding Books of the Year
Chosen from our regular entries for being the most heartfelt, unique, outspoken and/or experimental. All receive gold medals
Most Original Concept
The Book of Training by Colonel Hap Thompson of Roanoke, VA, 1843, Annotated From the Library of John C. Calhoun, by Percival Everett (Red Hen Press)

Best Book Arts Craftsmanship
The Last Dalai Lama?, by Mickey Lemle with Laurie Dolphin; design by Laurie Dolphin and Allison Meierding (Dolphin Books)
Most Outstanding Design
Turn Around Time: A Walking Poem for the Pacific Northwest, by David Guterson; design by Jen Grable; illustrated by Justin Gibbens (Mountaineers Books)
Most Likely to Save the Planet (tie)
Tales from an Uncertain World: What Other Assorted Disasters Can Teach Us About Climate Change, by L. S. Gardiner (University of Iowa Press)

Morality and the Environmental Crisis, by Roger S. Gottlieb (Cambridge University Press)
Independent Spirit Award
Carpe Fin: A Haida Manga, by Michael Nicoll Yahgulanaas (Douglas and McIntyre)
Independent Voice Award
If the Future is a Fetish, by Sarah Sgro (YesYes Books)
Freedom Fighter (tie)
For Dear Life: Women's Decriminalization and Human Rights in Focus, by Carol Jacobsen (University of Michigan Press)

The Freedom to Be: Stories from Transgender Youth, Adults, and Their Families, by Diana J. Ensign, JD (SpiritHawk Life Publications)

Peacemaker (tie)
Behind Barbed Wire: Searching for Japanese Americans Incarcerated During World War II, Written and photographed by Paul Kitagaki Jr. (CityFiles Press)

Unselfish Kids, by Paul D. Parkinson and Sammie Parkinson (Weave Media)
GENERAL CATEGORIES
1. FINE ART
GOLD: Human: The Art of Beth Cavener (Fresco Books)
SILVER: The Life and Art of Wilson Hurley: Celebrating the Richness of Reality, by Rosalyn Roembke Hurley (Fresco Books)
BRONZE (tie): Place, Nations, Generations, Beings: 200 Years of Indigenous North American Art, by Katherine Nova McCleary and Leah Tamar Shrestinian with Joseph Zordan (Yale University Art Gallery)
Vida Americana: Mexican Muralists Remake American Art, 1925-1945 (Whitney Museum of American Art/Yale University Press)
2. PERFORMING ARTS (MUSIC/DANCE/CINEMA/THEATER)
GOLD: Hollywood Her Story: An Illustrated History of Women and the Movies, by Jill S. Tietjen, P.E. and Barbara Bridges (Lyons Press)
SILVER: Rush: Wandering the Face of the Earth (The Official Touring History 1968-2015), by Skip Daley and Eric Hansen (Insight Editions)
BRONZE: Strip Tease: The Burlesque Photography of Tigz Rice (Working Class Publishing)
3. PHOTOGRAPHY
GOLD: Spirit of the Amazon: The Indigenous Tribes of the Xingu, by Sue & Patrick Cunningham (Papadakis)
SILVER: Divine Encounters: Sacred Rituals and Ceremonies in Asia, by Hans Kemp (Visionary World)
BRONZE: The Wild Herd: A Vanishing American Treasure, by Deborah Kalas (Val de Grâce Books)
4. ARCHITECTURE
GOLD: Designing for Disaster, by Boyce Thompson (Schiffer Publishing)
SILVER: Frank Lloyd Wright's Penwern: A Summer Estate, by Mark Hertzberg (Wisconsin Historical Society Press)
BRONZE: Motel Vegas, by Fred Sigman (Smallworks Press)
5. COFFEE TABLE BOOKS
GOLD: The Four Directions: A Southwestern Journey, by William Fields (William Fields Art Photography)
SILVER: Batman: The Definitive History of the Dark Knight in Comics, Film, and Beyond, by Andrew Farago and Gina McIntyre (Insight Editions)
BRONZE: Pilgrims of Woodstock: Never-Before-Seen Photos, by John Kane (Red Lightning Books)
6. POPULAR FICTION
GOLD: The Pinebox Vendetta, by Jeff Bond (Jeff Bond Books)
SILVER: You Cannot Mess This Up: A True Story That Never Happened, by Amy Weinland Daughters (She Writes Press)
BRONZE (tie): Unorthodoxy, by Joshua A.H. Harris (Atmosphere Press)
Queen of the Owls, by Barbara Linn Probst (She Writes Press)
7. LITERARY FICTION
GOLD: Tidal Flats, by Cynthia Newberry Martin (Yellow Pear Press)
SILVER (tie): A Silver Willow by the Shore, by Kelli Stuart (Fine Print Writing Services)
The Tender Birds, by Carole Giangrande (Inanna Publications)
BRONZE: A Devil Comes to Town, by Paolo Maurensig (World Editions)
8. SHORT STORY FICTION
GOLD (tie): Let Me Out Here, by Emily W. Pease (Hub City Press)
SILVER (tie): A Faithful but Melancholy Account of Several Barbarities Lately Committed: Linked Stories, by Jason Brown (Missouri Review Books)
This Side of Water, by Maureen Pilkington (Regal House Publishing)
BRONZE: Moccasin Square Gardens, by Richard Van Camp (Douglas & McIntyre)
9. POETRY- STANDARD
GOLD (tie): Five Oceans in a Teaspoon, by Dennis J. Bernstein; Visualizations by Warren Lehrer (Paper Crown Books)
Sunbathing on Tyrone Power's Grave, by Kim Dower (Red Hen Press)
SILVER (tie): As One Fire Consumes Another, by John Sibley Williams (Orison Books)
Play Me a Revolution, by Lindsey Royce (Press 53)
BRONZE (tie): All Transparent Things Need Thundershirts, by Dana Roeser (Two Sylvias Press)
Mud Blooms, by Ruth Dickey (Harbor Mountain Press)
10. POETRY - SPECIALTY
GOLD: Children of Grass: A Portrait of American Poetry, by B.A. Van Sise (Schaffner Press)
SILVER (tie): Homespun Mercies, by DJ Hill (Light of the Moon, Inc.)
The Heart's Necessities: Life in Poetry, by Jane Tyson Clement with Becca Stevens (Plough Publishing House)
BRONZE: Lightning Strikes II: 22 Poets, 22 Artists. (Dolby Chadwick Gallery)
11. ANTHOLOGIES
GOLD (tie): Stand in the Light: Native Voices Illuminated by Edward S. Curtis, compiled by Thomas F. Voight (Rio Nuevo)
The Chimpanzee Chronicles: Stories of Heartbreak and Hope from Behind the Bars, collection by Debra Rosenman (Wild Soul Press)
SILVER: The Analog Sea Review (Number Two): An Offline Journal, edited by Jonathan S. Simons and Janos Tedeschi (Analog Sea)
BRONZE: Buckman Journal: Anthology of Portland Writers and Artists, edited by Jerry Sampson (Buckman Publishing)
12. JUVENILE FICTION
GOLD: Susanna's Midnight Ride: The Girl Who Won the Revolutionary War, by Libby Carty McNamee (Sagebrush Publishing)
SILVER: The Day Old Faithful Stopped: A Yellowstone National Park Mystery, by Roy Deering (The RoadRunner Press)
BRONZE (tie): Beatrice On Her Own, by Rosemary Zibart (Artemesia Publishing)
Roosevelt Banks, Good-Kid-in-Training, by Laurie Calkhoven (Red Chair Press)
13. YOUNG ADULT FICTION
GOLD: Shrug, by Lisa Braver Moss (She Writes Press)
SILVER: The Quiet You Carry, by Nikki Barthelmess (Flux)
BRONZE: An Impossible Distance to Fall, by Miriam McNamara (Sky Pony Press)
14. FANTASY
GOLD: Things They Buried, by Amanda K. King & Michael R. Swanson (Ismae Books)
SILVER (tie): Ever Alice, by HJ Ramsay (Self-Published)
Thorn, by Anna Burke (Bywater Books)
BRONZE (tie): Eve of Snows, by L. James Rice (Self-Published)
The Afternoon King, by Rebecca Creos (Self-Published)
15. SCIENCE FICTION
GOLD: Revelations, by Robert L Sells (1948)
SILVER: Andre's Reboot: Striving to Save Humanity, by Steve Coleman (Self-Published)
BRONZE (tie): The Clockwork Detective, by R.A. McCandless (Ellysian Press)
When the Moon Stood Still, by Brad Anderson (Self-Published)
16. LGBT+ FICTION
GOLD: Oranges, by Gary Eldon Peter (New Rivers Press)
SILVER: Hard Hart, by E. Davies (Self-Published)
BRONZE: Even Weirder Than Before, by Susie Taylor (Breakwater Books)
17. EROTICA
GOLD: Laid Bare: A Collection of Erotic Lesbian Stories, edited by Astrid Ohletz and Jae (Yiva Publishing)
SILVER: Adrift, by L.A. Witt (Self-Published)
BRONZE: No Safewords 2, edited by Laura Antoniou (Riverdale Avenue Books)
18. HISTORICAL FICTION
GOLD: Across A Broken Shore, by Amy Trueblood (North Star Editions)
SILVER: Beyond the Ghetto Gates, by Michelle Cameron (She Writes Press)
BRONZE: The Pelton Papers, by Mari Coates (She Writes Press)
19. MILITARY/WARTIME FICTION
GOLD: Royal Beauty Bright, by Ryan Byrnes (Amphorae Publishing Group)
SILVER (tie): Life During Wartime, by Katie Rogin (Mastodon Publishing)
Souvenirs from Kiev: Ukraine and Ukrainians in WWII, by Chrystyna Lucyk-Berger (Self-Published)
BRONZE: Realm, by Alexandrea Weis (Vesuvian Books)
20. HORROR
GOLD: The Meadows, by London Clarke (Carfax Abbey Publishing)
SILVER: The Night Weaver, by Monique Snyman (Vesuvian Books)
BRONZE (tie): The Experiments, by Bill Thompson (Ascendente Books)
The Armageddon Chord, by Jeremy Wagner (Riverdale Avenue Books)
21. MULTICULTURAL FICTION
GOLD: The Allspice Bath, by Sonia Saikaley (Inanna Publications)
SILVER: A Wounded Deer Leaps Highest, by C.P. Mangel (Eyewear Publishing)
BRONZE: Not Native: Short Stories of Immigrant Life in an In-Between World, by Murali Kamma (Wising Up Press)
22. MULTICULTURAL FICTION – JUV-YOUNG ADULT
GOLD: The Storyteller, by Pierre Jarawan; translated by Sinéad Crowe and Rachel McNicholl (World Editions)
SILVER: I Am Lemonade Lucy! by Kenneth Womack (Black Rose Writing)
BRONZE: Indigo Girl, by Suzanne Kamata (GemmaMedia)
23. MYSTERY
GOLD: A Dream of Death, by Connie Berry (Crooked Lane)
SILVER: Galileo, by Ann McMan (Bywater Books)
BRONZE: Boxing The Octopus, by Tim Maleeny (Poisoned Pen Press)
24. SUSPENSE/THRILLER
GOLD: All the Broken People, by Amy Rivers (Compathy Press)
SILVER: Winds of Fear (Fearless Series), by Gledé Browne Kabongo (BrowneStar Media)
BRONZE: The Midnight Call, by Jode Millman (Immortal Works LLC)
25. RELIGIOUS FICTION
GOLD: All in Good Time, by Carolyn Astfalk (Multa Verba Publishing)
SILVER: The June Bug Catcher, by Heather Ball (FriesenPress)
BRONZE: When Mountains Sing, by Stacy Monson (His Image Publications)
26. ROMANCE
GOLD: When Time Stands Still, by Sara Furlong Burr (Self-Published)
SILVER: Bound In Flame, by Katherine Kayne (Passionflower Press)
BRONZE: Christmas at Maplemont Manor, by Julie Manthey (Self-Published)
27. URBAN FICTION
GOLD: Silent Hero: A Homeless Success Story, by Vernard Dorsey (Vdor Innovations)
SILVER: Twist of Fate...A Truth Wrapped in a Beautiful Lie, by Nikki Flowers (Emotional Fiction Publishing)
BRONZE: Rainy Days: Book One, by George Empty III (Self-Published)
28. VISIONARY/NEW AGE FICTION
GOLD: The Reluctant Healer, by Andrew Himmel (Greenleaf Book Group Press)
SILVER: Made by Mary, by Laura Catherine Brown (C&R Press)
BRONZE: Warrior Won, by Meryl Davids Landau (Alignment Publishing)
29. TRUE CRIME
GOLD: The Forest City Killer: A Serial Murderer, a Cold-Case Sleuth, and a Search for Justice, by Vanessa Brown (ECW Press)
SILVER: Murder and Mayhem on the Main Street of America: Tales From Bloody 66, by Jim Hinckley (Rio Nuevo Publishers)
BRONZE: Taming the Lion Tamers: The Inside Story of A Landmark Sex Abuse Case, by David Flowers (David Flowers)
30. GRAPHIC NOVEL/DRAWN BOOK
GOLD: I Know What I Am: The Life and Times of Artemisia Gentileschi, by Gina Siciliano (Fantagraphics Books)
SILVER (tie): Chickasaw Adventures: The Complete Collection, by Jen Murvin Edwards; Artwork by Tom Lyle (Chickasaw Press)
The Invisible Empire: Madge Oberholtzer and the Unmasking of the KuKlux Klan, by Micky Neilson and Todd Warger; Illustrated by Mark Borstel (Insight Comics)

BRONZE: Quince: The Definitive Bilingual Edition, by Kit Steinkellner; Illustrated by Emma Steinkellner; Created by Sebastian Kadlecik (Fanbase Press)
31. HUMOR
GOLD: No Good Very Bad Asian, by Leland Cheuk (C&R Press)
SILVER: Adult Conversation: A Novel, by Brandy Ferner (She Writes Press)
BRONZE: Close But No Cigar: Runner-Ups, Nearly-Weres and Also-Rans, by Dale Patterson (Red Deer Press)
32. CHILDREN'S PICTURE BOOKS ( 7 & UNDER)
GOLD: The Lions at Night, a wordless picture book illustrated by Jessica M. Boehman (The Roadrunner Press)
SILVER (tie): Little Mouse Adventures: Yoga at the Zoo, by Teresa Anne Power; illustrated by Emma Allen (Stafford House Books)
Little One, by Ariel Andrés Almada; illustrated by Sonja Wimmer; Translated by Jon Brokenbrow (Cuento de Luz)
BRONZE: The Great Alien Cake Off, by Rachel McCoubrie; illustrated by Robert McPhillips (From You To Me LTD)
33. CHILDREN'S PICTURE BOOKS ( ALL AGES)
GOLD: Get Back in the Book! by Larry Issa; illustrated by Emma Chadwick (Kalamus)
SILVER: Bathing in the Forest, by Nívola Uyá and Marc Ayats; illustrated by Nívola Uyá; Translated by Jon Brokenbrow (Cuento de Luz)
BRONZE (tie): The Artist Who Loved Cats: The Inspiring Tale of Théophile-Alexandre Steinlen, by Susan S. Bernardo; illustrated by Courtenay Fletcher (Inner Flower Child Books)
Under the Bodhi Tree: A Story of the Buddha, by Deborah Hopkinson; illustrated by Kailey Whitman (Sounds True)
34. CHILDREN'S INTERACTIVE
GOLD: Star Wars: The Ultimate Pop-Up Galaxy, by Matthew Reinhart; illustrated by Kevin M. Wilson (Insight Editions)
SILVER: My First Words: 15 Clever Mini-Books, by Olga Utkina; illustrated by Ekaterina Elkina, Elana Jirenkina & Tatiana Korchemkina (Clever Publishing)
BRONZE: Art is a Verb, by Likla Lall; designed by Rohina Thapar (Artfirst Enterprises)
35. JUVENILE-YOUNG ADULT NON-FICTION
GOLD: What the Eagle Sees, by Eldon Yellowhorn & Kathy Lowinger (Annick Press)
SILVER: Heroic Women of the Art World, by Eugene Pool (Tumblehome, Inc.)
BRONZE (tie): M. C. Escher: More Than Meets the Eye, by Jessica Cole, Lisa Marie Corso, Myf Doughty, Emily Kennel, Daniel Romanin, Michael Schwarz and Nick Taras (National Gallery of Victoria)
Stand Up! Be an Upstander and Make a Difference, by Wendy L. Moss, PhD (American Psychological Association)
36. MULTICULTURAL N-F JUV- YOUNG ADULT
GOLD: American Boy, by S.C. Megale (Bluebullseye Press)
SILVER: Fighting for Justice: Biddy Mason Speaks Up, by Arisa White, Laura Atkins, Illustrated by Laura Freeman (Colby College)
BRONZE: Etre Girls, Who Do You Want To Be?, by Illana Raia (Etre)
37. MULTICULTURAL NON-FICTION ADULT
GOLD: Among the Maasai, by Juliet Cutler (She Writes Press)
SILVER: Tribal Abundance: Living Courageously in an Uncertain World, by Ildiko Oravecz (Citrine Publishing)
BRONZE: Stringing Rosaries: The History, the Unforgivable, and the Healing of Northern Plains American Indian Boarding School Survivors, by Denise K. Lajimodiere (North Dakota State University Press)
38a. CREATIVE NON-FICTION
GOLD: Drunk in China: Baijiu and the World's Oldest Drinking Culture, by Derek Sandhaus (Potomac Books)
SILVER: Malibu Burning: The Real Story Behind LA's Most Devastating Wildfire, by Robert Kerbeck (MWC Press)
BRONZE: This Is My Body: A Memoir of Religious and Romantic Obsession, by Cameron Dezen Hammon (Lookout Books)
38b. ESSAY
GOLD: All the Fierce Tethers: Essays, by Lia Purpura (Sarabande Books)
SILVER (tie): Heaven, by Emerson Whitney (McSweeney's)
The Lampblack Blue of Memory: My Mother Echoes, by Sarah Adleman
BRONZE: Slow Arrow: Unearthing the Frail Children, by Kathryn Winograd (Saddle Road Press)
39. AUTOBIOGRAPHY/MEMOIR I (CELEBRITY/POLITICAL/ROMANCE)
GOLD (tie): Hippie Woman Wild: Life & Love on an Oregon Commune, by Carol Schlanger (Wyatt-MacKenzie Publishing)
Times Up! A Memoir of the American Century, by Robert Cabot (McPherson & Co.)
SILVER: Slanted: How an Asian American Troublemaker Took on the Supreme Court, by Simon Tam (Self-Published)
BRONZE: Love in a Tuscan Kitchen: Savoring Life Through the Romance, Recipes and Traditions of Italy, by Sheryl Ness (Tuscan Dreams)
40. AUTOBIOGRAPHY/MEMOIR II (COMING OF AGE/FAMILY LEGACY/TRAVEL)
GOLD: Saturday's Child, by Deborah Burns (She Writes Press)
SILVER: The Pale-Faced Lie: A True Story, by David Crow (Sandra Jonas Publishing)
BRONZE (tie): From Chernobyl with Love: Reporting from the Ruins of the Soviet Union,by Katya Cengel (University of Nebraska Press)
Sea Trial: Sailing After My Father, by Brian Harvey (ECW Press)
41. AUTOBIOGRAPHY/MEMOIR III (PERSONAL STRUGGLE/HEALTH ISSUES)
GOLD (tie): Second Lives, Second Chances: A Surgeon's Stories of Transformation, by Donald R. Laub, MD (ECW Press)
Quest for Eternal Sunshine: A Holocaust Survivor's Journey from Darkness to Light, by Mendek Rubin & Myra Goodman (She Writes Press)
SILVER (tie): Kick-Ass Kinda Girl: A Memoir of Live, Love, and Caregiving, by Kathi Koll (WP Ward Publishing)
A Mild Touch of the Cancer, by David Downs (BakitaBooks)
BRONZE: Out of the Shadow of 9/11: An Inspiring Tale of Escape and Transformation, by Christina Ray Stanton (Loving All Nations Press)
42. BIOGRAPHY
GOLD (tie): Race and Football in America, by Dawn Knight (Indiana University Press)
The Restless Hungarian: Modernism, Madness, and The American Dream, by Tom Weidlinger (SparkPress)
SILVER: Defending the Public's Enemy: The Life and Legacy of Ramsey Clark, by Lonnie T. Brown, Jr. (Stanford University Press)
BRONZE (tie): Stronger Than Death, by Rachel Pieh Jones (Plough Publishing House)
T.R.M. Howard: Doctor, Entrepreneur, Civil Rights Pioneer, by David T. Beito and Linda Royster Beito (Independent Institute)
43. AGING/DEATH & DYING
GOLD: Walking Each Other Home: Conversations on Loving and Dying, by Ram Dass & Mirabai Bush (Sounds True)
SILVER: Grow Old With Me, by Lucy Rose Fischer (Temuna Press)
BRONZE: The Goodbye Diaries: A Mother-Daughter Memoir, by Marisa Bardach Ramel and Sally Bardach (Wyatt-MacKenzie Publishing)
44. ANIMALS/PETS
GOLD (tie): Pheasant Dogs: Stories from the Field -- Hunters, Trainers and Trialers, by Keith R. Crowley (Wild River Press)
Canines of San Francisco, by Mark Rogers (Bluestreak Books)
SILVER: War Animals: The Unsung Heroes of World War II, by Robin Hutton (Regnery History)
BRONZE: Animal Sutras: Animal Spirit Stories, by Stephen Levine (Monkfish Book Publishing Company)
45. BUSINESS/CAREERS/SALES
GOLD: The Disruption Mindset: Why Some Organizations Transform While Others Fail, by Charlene Li (Ideapress Publishing)
SILVER: Start Finishing: How to Go from Idea to Done, by Charlie Gilkey (Sounds True)
BRONZE (tie): The B Corp Handbook: How You Can Use Business as a Force for Good, by Ryan Honeyman and Tiffany Jana (Berrett-Koehler Publishers)
Faster, Fewer, Better Emails: Manage the Volume, Reduce the Stress, Love the Results, by Dianna Booher (Berrett-Koehler Publishers)
46. COOKBOOKS - GENERAL
GOLD: The Musso & Frank Grill, by Michael Callahan (Story Farm)
SILVER: The Official Downton Abbey Cookbook, by Annie Gray (Weldon Owen)
BRONZE: Feast of the Seven Fishes: A Brooklyn Italian's Recipes Celebrating Food & Family, by Daniel Paterna (powerHouse Books)
47. COOKBOOKS - SPECIALTY
GOLD: Earth to Table: Plant-Based Recipes for Health + Wellbeing, by Teresa Cutter (Healthy Chef)
SILVER: The Long Table Cookbook: Plant-Based Recipes for Optimal Health, by Amy Symington (Douglas & McIntyre)
BRONZE: Beyond the Greek Salad: Regional Foods from All Around Greece, by Ruth Bardis (Self-Published)
48. CURRENT EVENTS I (POLITICAL/ECONOMIC/FOREIGN AFFAIRS)
GOLD: War and the Rogue Presidency: Restoring the Republic after Congressional Failure, by Ivan Eland (Independent Institute)
SILVER: Why We Elect Narcissists and Sociopaths And How We Can Stop!, by Bill Eddy (Berrett-Koehler Publishers)
BRONZE: Justice for Some: Law and the Question of Palestine, by Noura Erakat (Stanford University Press)
49. CURRENT EVENTS II (SOCIAL ISSUES/HUMANITARIAN)
GOLD (tie): Legacy: Trauma, Story, and Indigenous Healing, by Suzanne Methot (ECW Press)
The Cult of the Constitution, by Mary Anne Franks (Stanford University Press)
SILVER: Compassionate Counterterrorism, by Leena Al Olaimy (Berrett-Koehler Publishers)
BRONZE: The Torture Doctors: Human Rights Crimes and the Road to Justice, by Steven Miles (Georgetown University Press)
50. EDUCATION I (WORKBOOK/RESOURCES)
GOLD: Holistic Leadership, Thriving Schools: Twelve Lenses to Balance Priorities and Serve the Whole Student, by Jane A. G. Kise (Solution Tree Press)
SILVER: Fifty Strategies to Boost Cognitive Engagement: Creating a Thinking Culture in the Classroom, by Rebecca Stobaugh (Solution Tree Press)
BRONZE (tie): Families as Partners: The Essential Link in Education, by Andrea M. Nelson-Royes (Rowman and Littlefield Publishing Group)
Coaching for Significant and Sustained Change in the Classroom, by Tom Roy (Solution Tree Press)
51. EDUCATION II (COMMENTARY/THEORY)
GOLD: Restoring the Promise: Higher Education in America, by Richard K. Vedder (Independent Institute)
SILVER: If Einstein Ran the Schools: Revitalizing U.S. Education, by Thomas Armstrong, PhD (Praeger)
BRONZE: The Power of Student Teams: Achieving Social, Emotional, and Cognitive Learning in Every Classroom Through Academic Teaming, by Michael D. Toth and David A. Sousa (Learning Sciences International)
52. NATURE
GOLD: Bringing Back the Birds: Exploring Migration Preserving Birdscapes Throughout the Americas, Photography by Owen Deutsch (Braided River)
SILVER: Marfa Garden: The Wonders of Dry Desert Plants, by Jim Fissel, Martha Hughes, Jim Martinez & Mary Lou Saxon (Trinity University Press)
BRONZE: Silent Kingdom: A World Beneath the Waves, Photography by Christian Vizl (Earth Aware Editions)


53. ENVIRONMENT/ECOLOGY
GOLD: The Big Thaw: Ancient Carbon, Modern Science, and a Race to Save the World, by Eric Scigliano, with Dr. Robert Max Holmes, Dr. Susan Natali, and Dr. John Schade (Braided River)
SILVER: Beyond Extinction: The Eternal Ocean, by Wolfgang Grulke (At One Communications)
BRONZE: Your Body's Chemical Burden: A Resource Guide to Understanding and Avoiding Toxins, by Cindy Klement, MS, CNS, MCHES (Mindstir Media)
54. FINANCE/INVESTMENT/ECONOMICS
GOLD: Architect of Prosperity: Sir John Cowperthwaite and the Making of Hong Kong, by Neil Monnery (London Publishing Partnership)
SILVER: How Wealth Rules the World: Saving Our Communities and Freedoms from the Dictatorship of Property, by Ben G. Price (Berrett-Koehler Publishers)
BRONZE: Get Ready! A Step-by-Step Planner for Maintaining Your Financial First Aid Kit, by Tony Steuer, CLU, LA, CPFFE (Life Insurance Sage Press)
55. LGBT+ NON-FICTION
GOLD: We've Been Here All Along, by R. Richard Wagner (Wisconsin Historical Society Press)
SILVER: Limitless Africans, by Mikael Owunna (FotoEvidence)
BRONZE: A Real Life, "Like Mark Twain with Drag Queens." by Perry Brass (Belhue Press)
56. GIFT/SPECIALTY/JOURNAL
GOLD: Llewellyn's Little Book of Tarot, by Barbara Moore (Llewellyn)
SILVER: Mother's Thoughts for the Day: 25 Years of Wisdom, by M.C. Sungaila (Crystal Cove Press)
BRONZE: Lead On!, by Krista Betcher (Beaver's Pond Press)
57. HOLIDAY
GOLD: Heart & Home for Christmas: Celebrating Joy in Your Living Space, by Victoria Duerstock (Abingdon Press)
SILVER: Busy Christmas (Clever Publishing)
BRONZE: Twas the Night Before ChristMOOSE, by Vicki Addesso Dodd; illustrated by Patrick Jankowski (Saratoga Springs Publishing)
58. HEALTH/MEDICINE/NUTRITION
GOLD: Food Bullying: How to Avoid Buying B.S., by Michele Payn (Morgan James)
SILVER: Getting the Best Care, Rescue Your Loved One from the Healthcare Conveyor Belt, by Margaret Fitzpatrick, MS, RN, CRNA (URPOINT, LLC)
BRONZE: GAIN Without Pain: The Happiness Handbook for Health Care Professionals, by Greg Hammer MD (Same Page)
59. HISTORY (U.S.)
GOLD: La Raza, Curated by Luis C. Garza & Amy Scott, edited by Colin Gunckel (UCLA Chicano Studies Research Center)
SILVER: The Karl Muck Scandal: Classical Music and Xenophobia in World War I America, by Melissa D. Burrage (University of Rochester)
BRONZE (tie): Guns, Grit and Glory: How the US and Mexico Came Together to Defeat the Last Empire in the Americas, by Michael Hogan (Henselstone Verlag)
The Space-Age Presidency of John F. Kennedy: A Rare Photographic History, by John Bisney & J. L. Pickering (University of New Mexico Press)
60. HISTORY (WORLD)
GOLD (tie): Bushido: The Samurai Code of Japan, by Inazo Nitobe with notes by Alexander Bennett (Tuttle Publishing)
The Missing Pages: The Modern Life of a Medieval Manuscript, from Genocide to Justice, by Heghnar Zeitlian Watenpaugh (Stanford University Press)

SILVER: Blind Bombing: How Microwave Radar Brought the Allies to D-Day and Victory in World War II, by Norman Fine (Potomac Books)
BRONZE: A Response to Enslavement: Playing Their Way to Virtue, by Peter A. Roberts (University of the West Indies Press)
61. HOME & GARDEN
GOLD: The Garden: Before & After, by Randle Siddeley (Papadakis)
SILVER: The Complete Book of Clean: Tips & Techniques for Your Home, by Toni Hammersley (Weldon Owen)
BRONZE (tie): Artisan Felting: Wearable Art, by Jenny Hill (Schiffer Publishing)
The Goldwork Masterclass: Adventures in Metal Thread Embroidery, by Alison Cole (Alison Cole Embroidery)
62. INSPIRATIONAL/SPIRITUAL
GOLD: Yoga and the Art of Mudras, by Nubia Teixeira; photography by Andrea Boston (Mandala Publishing)
SILVER: The Lord is My Strength: Praising the Psalms Day by Day, by Eric Kampmann (Beaufort Books)
BRONZE: MicroShifts: Transforming Your Life One Step at a Time, by Gary Jansen (Loyola Press)
63. NEW AGE / MIND-BODY-SPIRIT
GOLD: The Big Book of Chakras and Chakra Healing: How to Unlock Your Seven Energy Centers for Healing, Happiness, and Transformation, by Susan Shumsky, DD (Weiser Books)
SILVER: Dreaming at the Gates: How Dreams Guide Us, by Kathryn Ridall, PhD (DreamGate Press)
BRONZE: Death Nesting: Ancient & Modern Death Doula Techniques, Mindfulness Practices and Herbal Care, by Anne-Marie Keppel (Self-Published)
64. PARENTING
GOLD (tie): Raising Will: Surviving the Brilliance and Blues of ADHD, by Katherine Quie, PhD, LP (Wise Ink Creative Publishing)
Parent Shift: Ten Universal Truths that Will Change the Way You Raise Your Kids, by Linda and Ty Hatfield & Wendy Thomas Russell (Brown Paper Press)
SILVER: Of Parents and Children: Tools for Nurturing a Lifelong Relationship, by Jorge & Demián Bucay (Upper West Side Philosophers)
BRONZE: #LookUp: A Parenting Guide to Screen Use, by Judy Stoffel (Wise Ink Creative Publishing)
65. POPULAR CULTURE
GOLD: Walt Disney's Disneyland, by Chris Nichols (Taschen)
SILVER: All American Toy Co.: All American Toys for All American Boys, by Frank Barnett & Martha A. Solomon (Barnett & Solomon)
BRONZE: Lover's Leap Legends: From Sappho of Lesbos to Wah-Wah-Tee of Waco, by Leland & Crystal Payton (Lens & Pen Press)
66. PSYCHOLOGY/MENTAL HEALTH
GOLD: The EQ Intervention: Raising a Self-Aware Generation Through Social and Emotional Learning, by Adam L. Saenz (The Applied EQ Group)
SILVER: Growing Up Lonely: Disconnection and Misconnection in the Lives of Our Children, by J. W. Freiberg (Self Published)
BRONZE: 8 Ways To Wellbeing For Recovering People, by Sonnee Weedn, PhD (Chispa Publishing)
67. SPORTS/FITNESS/RECREATION
GOLD: The Winning Cars of the Indianapolis 500, by James Craig Reinhardt (Red Lightning Books)
SILVER: The T206 Collection: The Players & Their Stories (Second Edition), by Tom Zappala & Ellen Zappala with Lou Blasi; foreword and contributions by Joe Orlando and contributions by Derek Hogue (Peter E. Randall Publisher)
BRONZE: IMSA 1969-1989: The Inside Story of How John Bishop Built the World's Greatest Sports Car Racing Series, by Mitch Bishop and Mark Raffauf (Octane Press)
68. REFERENCE
GOLD: The Encyclopedia of Trade Goods Volume 3: Tools & Utensils of the Fur Trade, by James A. Hanson & Jon Nelson (Museum of the Fur Trade)
SILVER: Unveiled - The Twenty & Odd: Documenting the First Africans in England's America, 1619-1625 and Beyond, by K.I. Knight (First Freedom Publishing)
BRONZE: Preserving Old Barns: Preventing the Loss of a Valuable Resource, by John C. Porter and Francis E. Gilman (Peter E. Randall, Publisher)
69. RELIGION (EASTERN/WESTERN)
GOLD: Our Non-Christian Nation: How Atheists, Satanists, Pagans, and Others Are Demanding Their Rightful Place in Public Life, by Jay Wexler (Stanford University Press)
SILVER: Buddhist Feminisms and Femininities, by Karma Lekshe Tsomo (SUNY Press)
BRONZE (tie): Spiritual Rebel: A Positively Addictive Guide to Finding Deeper Perspective & Higher Purpose, by Sarah Bowen (Monkfish Book Publishing Company)
Still, by Rebecca E. Bender and Kenneth M. Bender (North Dakota State University Press)
70. SCIENCE
GOLD: Testosterone: An Unauthorized Biography, by Rebecca M. Jordan-Young and Katrina Karkazis (Harvard University Press)
SILVER: Organumics: An Epigenetic Re-framing of Consciousness, Life, and Evolution, by Ben L. Callif (S. Woodhouse Books)
BRONZE: Mama Rae's Rocks and Rhymes: Fun Facts and Trivia for Gem Collectors, Students, and Rockhounds, by Suzette Rae Fell Buhr (Designs in a Nutshell Publications)
71. SELF HELP
GOLD: Limitless: How to Ignore Everybody, Carve Your Own Path, and Live Your Best Life, by Laura Gassner Otting (Ideapress Publishing)
SILVER (tie): Be Wise Now: A Guide to Conscious Living, by Gael McCool (Feel Inc.)
Drinking From the River of Light: The Life of Expression, by Mark Nepo (Sounds True)
BRONZE: The Ethical Sellout: Maintaining Your Integrity in the Age of Compromise, by Lily Zheng & Inge Hansen (Berrett-Koehler Publishers)
72. SEXUALITY/RELATIONSHIPS
GOLD: On the Evolution of Intimacy: A Brief Exploration into the Past, Present, and Future of Gender and Love, by Charles M. Johnston MD (ICD Press)
SILVER: Make Love Better: How to Own Your Story, Connect with Your Partner and Deepen Your Relationship Practice, by Jan Dworkin, PhD (Belly Song Press)
BRONZE: Intimate Lies and the Law, by Jill Elaine Hasday (Oxford University Press)
73. TRANSPORTATION (AUTO/AVIATION/RAILROAD)
GOLD: Transportation and the American People, by H. Roger Grant (Indiana University Press)
SILVER: Full-Scale Passion: The Bachman Collection, by Philip Bachman (Self-Published)
BRONZE: American Steam Locomotives: Design and Development, 1880-1960, by William L. Withuhn (Indiana University Press)
74. TRAVEL – ESSAY
GOLD: On the Hummus Route: A Journey Between Cities, People, and Dreams, by Ariel Rosenthal, Orly Peli-Bronshtein & Dan Alexander (Magica)
SILVER: Walking to the End of the World: A Thousand Miles on the Camino de Santiago, by Beth Jusino (Mountaineers Books)
BRONZE: Strange Tales of World Travel: Bizarre - Mysterious - Horrible - Hilarious, by Gina & Scott Gaille (Travelers' Tales)
75. TRAVEL – GUIDEBOOK
GOLD: Soul of Los Angeles: A Guide to 30 Exceptional Experiences, by Emilien Crespo (Jonglez Publishing)
SILVER: D-Day 75th Anniversary: A Millennials Guide, Edited by Jay Wertz (Monroe Publications)
BRONZE: A Manga Lover's Tokyo Travel Guide, by Evangeline Neo (Tuttle Publishing)
76. WOMEN'S ISSUES
GOLD (tie): Even If You're Broken: Essays on Sexual Assault and #MeToo, by Katie Rose Guest Pryal (Blue Crow Books)
Remaking a Life: How Women Living with HIV/AIDS Confront Inequality, by Celeste Watkins-Hayes (University of California Press)
SILVER: We Got This: Solo Mom Stories of Grit, Heart, and Humor, by Marika Lindholm, Cheryl Dumesnil, Domenica Ruta, and Katherine Shonk (She Writes Press)
BRONZE: The Other Ladies of Myanmar, by Jennifer Rigby (ISEAS)
77. WRITING/PUBLISHING
GOLD: The Influential Author: How and Why to Write, Publish, and Sell Nonfiction Books That Matter, by Gregory V. Diehl (Identity Publications)
SILVER: Listen Up, Writer: How Not to Write Like an Amateur, by Nikki Hanna (Patina Publishing)
BRONZE: From Page to Stage: Inspiration, Tools, and Public Speaking for Writers, by Betsy Graziani Fasbinder (She Writes Press)
78. BOOK/AUTHOR/PUBLISHER WEBSITE
GOLD: https://stefanienaumann.com
SILVER: https://mothersthoughtsfortheday.com
BRONZE: www.janellebruland.com
79. COVER DESIGN – FICTION
GOLD: Drafts of a Suicide Note, by Mandy-Suzanne Wong; Cover design by Lafayette & Greene; Cover image by Heather Kettenis (Regal House Publishing)
SILVER: A Little Chatter, by Terry Connell; Cover design by Kelly Davidson Studios (Self-Published)
BRONZE (tie): The Blue Witch (Witches of Orkney, Volume One), by Alane Adams; Cover illustration by Jonathan Stroh (SparkPress)
Umijoo: The Wondrous Tale of a Curious Girl and Her Journey Under the Sea, by Casson Trenor; Illustrated by Caia Koopman; Book design by Mike Sully Sullivan (Shark and Siren Press)
80. COVER DESIGN – NON-FICTION
GOLD: To Live on Lafayette Square: Society & Politics in the President's Neighborhood, by William Seale; Designed by Luke Hayman, Shannon Jager and Margaux Saulou, Pentagram NewYork (The White House Historical Association)
SILVER: The After-Normal: Brief, Alphabetical Essays on a Changing Planet, by David Carlin & Nicole Walker; Cover design by Heather Butterfield; Artwork by Amy Casey (Rose Metal Press)
BRONZE: Sneaky Art of Eau Claire, by Nishant Jain; Cover design by Mayfly Design (Beaver's Pond Press)
81. COVER DESIGN - NON-FICTION OVERSIZE
GOLD: Art in the White House, by William Kloss; Cover photo by Bruce M. White (The White House Historical Association)
SILVER: Dividing Colors: War & Rights, by Travis Lovell, Brandon Truscott, Howard Fullmer; Design by UVU Department of Design (Utah University Press)
BRONZE: Beautiful Living: Cooking the Cal-a-Vie Health Spa Way, by Terri Havens; Cover design by Elise DeSilva, Limb Design; Cover photo by Anne Watson (Cal-a-Vie Health Spa)
82. BEST FIRST BOOK - FICTION
GOLD: Crow, by Amy Spurway (Goose Lane Editions)
SILVER (tie): Cooperative Lives, by Patrick Finegan (Two Skates Publishing)
Most Precious Blood, by Vince Sgambati (Guernica World Editions)
BRONZE: Watershed,by Mark Barr (Hub City Press)
83. BEST FIRST BOOK - NON-FICTION
GOLD: The Peterson Pipe: The Story of Kapp & Peterson, by Mark Irwin & Gary Malmberg (Briar Books Press)
SILVER: Lettering Journey: Fast. Functional. Fun!, Written and Illustrated by Heather Leavitt Martinez (Self-Published)
BRONZE: Forest Bathing with your Dog, by Nadine Mazzola (Blue Cloud Books)
84. BOOK SERIES - FICTION
GOLD: The Letter Series, by Kathleen Shoop (Self-Published)
SILVER: The Dream Horse Mysteries, by Candace Carrabus (Witting Woman Works)
BRONZE: Fate & Freedom, by K. I. Knight (First Freedom Publishing)
85. BOOK SERIES - NON-FICTION
GOLD: The Deep Time Trilogy, by Wolfgang Grulke (At One Communications)
SILVER: Secrets of the Forge plus The Blacksmith's Project Book, by Antonello Rizzo (Artisan North America)
BRONZE: Quintessential Kitchens and Spaces by Matthew Quinn, by Matthew Quinn with Heather Paper (Parrish Press)
REGIONAL CATEGORIES
US NORTHEAST – BEST REGIONAL FICTION
GOLD: Clio Rising, by Paula Martinac (Bywater Books)
SILVER (tie): Cement Dust, by J. Peter Bergman (Silver Street Media)
The Breach: Voices Haunting a New England Mill Town, by David K Leff (Homebound Publications)
BRONZE: Arnold Falls, by Charlie Suisman (Self-Published)
US NORTHEAST – BEST REGIONAL NON-FICTION
GOLD: The Gritty Berkshires: A People's History from the Hoosac Tunnel to Mass MoCA, by Maynard Seider (White River Press)
SILVER: Six Capsules: The Gilded Age Murder of Helen Potts, by George R. Dekle Sr. (Kent State University Press)
BRONZE: The American Fly Fishing Experience: Theodore Gordon, His Lost Flies and Last Sentiments, by John Gubbins (Brule River Press)
MID-ATLANTIC – BEST REGIONAL FICTION
GOLD: Trial by Family, by Roselee Blooston (Apprentice House Press)
SILVER: The History Teacher, by Susan Bacon (Porter Street Press)
BRONZE: The Carousel Carver, by Perdita Buchan (Plexus Publishing)
MID-ATLANTIC – BEST REGIONAL NON-FICTION
GOLD: Spy Sites of New York City: A Guide to the Region's Secret History, by H. Keith Melton and Robert Wallace with Henry R. Schlesinger (Georgetown University Press)
SILVER: A Century of Honor: Tomb of the Unknown Soldier, by Philip Bigler (Apple Ridge Publishers)
BRONZE: Coyotes in the Pasture & Wolves at the Door: Stories and Recipes from Our Farm to Your Table, by John & Sukey Jamison (Word Association Publishers)
SOUTHEAST – BEST REGIONAL FICTION
GOLD: I Hear the Human Noise, by Ray Morrison (Press 53)
SILVER: Sunflower Dog: Dancing the Flathead Shuffle, by Kevin Winchester (SFK Press)
BRONZE: The Winter Sisters, by Tim Westover (QW Publishers)
SOUTHEAST – BEST REGIONAL NON-FICTION
GOLD: I Come From A Place: Appalachian Watercolors of The Serpentine Chain, by Alan Shuptrine; illustrated by Jennifer Pharr Davis (Shuptrines)
SILVER: Kentucky Barns: Agricultural Heritage of the Bluegrass, by Carol Peachee (Quarry Books)
BRONZE: Faces & Places of Cashiers Valley, Interviews and photographs by Tim Barnwell (Cashiers Historical Society)
SOUTH – BEST REGIONAL FICTION
GOLD: Holding On To Nothing, by Elizabeth Chiles Shelburne (Blair)
SILVER: Lesser Mountains, by Andrew Geyer (Lamar University Literary Press)
BRONZE: Troublesome Creek, by Wesley Mullins (Self-Published)
SOUTH – BEST REGIONAL NON-FICTION
GOLD: Revolution In Black and White: Photographs of the Civil Rights Era by Ernest C. Withers, by Richard Cahan and Michael Williams (CityFiles Press)
SILVER: Women Make Arkansas: Conversations with 50 Creatives, by Erin Wood (Et Alia Press)
BRONZE: Fish Town: Down the Road to Louisiana's Vanishing Fishing Communities, Photography and text by J. T. Blatty (George F. Thompson Publishing)
GREAT LAKES – BEST REGIONAL FICTION
GOLD: Kickin' Rocks, by Marianne K. Martin (Bywater Books)
SILVER: The Will to Die, by Joe Pulizzi (Z Squared Media)
BRONZE: Bliss, by Fredrick Soukup (Regal House Publishing)
GREAT LAKES – BEST REGIONAL NON-FICTION
GOLD (tie): Entertaining Chicago: Remembering the Places, Performers and Stories Throughout the 20th Century, by Neil Samors and Bob Dauber (Chicago's Books Press)
Small Town, Big Music: The Outsized Influence of Kent, Ohio on the History of Rock and Roll, by Jason Prufer (Kent State University Press)
SILVER: Stories From the Wreckage: A Great Lakes Maritime History Inspired by Shipwrecks, by John Odin Jensen (Wisconsin Historical Society Press)
BRONZE: Manoomin: The Story of Wild Rice in Michigan, by Barbara J. Barton (Michigan State University Press)
MIDWEST – BEST REGIONAL FICTION
GOLD: Evidence of V: A Novel in Fragments, Facts, and Fictions, by Sheila O'Connor (Rose Metal Press)
SILVER: Searching for Nora: After the Doll's House, by Wendy Swallow (Peavine Mountain Press)
BRONZE: The Thief's Heart, by Kathleen Shoop (Kathleen Shoop)
MIDWEST – BEST REGIONAL NON-FICTION
GOLD: Great River City: How the Mississippi Shaped St. Louis, by Andrew Wanko (Missouri Historical Society)
SILVER: Protecting Our People: Chickasaw Law Enforcement in Indian Territory, by Michelle Cooke (Chickasaw Press)
BRONZE: Dakota Attitude: Interviews from Every Town in North Dakota, by James Puppe (Self-Published)
WEST-MOUNTAIN – BEST REGIONAL FICTION
GOLD: Gold Digger, The Remarkable Baby Doe Tabor, by Rebecca Rosenberg (Lion Heart Publishing)
SILVER: Substitute Soloist, by D.R. Ransdell (Aakenbaaken & Kent)
BRONZE: Section Roads, by Mike Murphey (Mike Murphey Books)
WEST-MOUNTAIN – BEST REGIONAL NON-FICTION
GOLD: Voices of Yellowstone's Capstone: A Narrative Atlas of the Absaroka-Beartooth Wilderness, Edited by Traute N. Parrie & Jesse A. Logan (Absaroka-Beartooth Wilderness Foundation)
SILVER: Navajo Code Talker Manual, by Jim Turner, with special design by Gabriel Schut (Rio Nuevo Publishers)
BRONZE: Chasing Centuries: The Search for Ancient Agave Cultivars Across the Desert Southwest, by Ron Parker (Sunbelt Publications)
WEST-PACIFIC – BEST REGIONAL FICTION
GOLD: Big Green Country, by Frances Rivetti (Fog Valley Press)
SILVER (tie) Steller's Orchid, by Thomas McGuire (Boreal Books)
Anna Incognito, by Laura Preble (Mascot Books)
BRONZE: Arroyo, by Chip Jacobs (Rare Bird Books)
WEST-PACIFIC – BEST REGIONAL NON-FICTION
GOLD: We are Puget Sound: Discovering & Rediscovering the Salish Sea, by David L. Workman, Leonard Forsman, Mindy Roberts & Brian J. Cantwell (Braided River)
SILVER: The Salmon Way: An Alaska State of Mind, by Amy Gulick (Braided River)
BRONZE (tie): Mountain Movers: Student Activism & the Emergence of Asian American Studies, Edited by Russell Jeung, Karen Umemoto, Harvey Dong, Eric Mar, Lisa Hirai Tsuchitani & Arnold Pan (UCLA Asian American Studies Center Press)
Soul Space: Creating Places and Lives that Make a Difference, by Linda Lawrence Hunt (Tasora Books)
CANADA-EAST – BEST REGIONAL FICTION
GOLD: The Song of the Sea, by Jenn Alexander (Bywater Books)
SILVER: Operation Vanished, by Helen C. Escott (Flanker Press)
BRONZE (tie): Cloud Cover, by Jeffrey Sotto (Self-Published)
Mind the Gap, by George Tombs (Evidentia Originals)
CANADA-EAST – BEST REGIONAL NON-FICTION
GOLD: To Make Riders Faster: Vroomen and White Disrupt the Cycling Industry and Almost Lose It All, by Anna Dopico (A. Dopico Consulting Inc.)
SILVER: Almost Feral: The Only Limits are the Ones We Self-Impose, by Gemma Hickey (Breakwater Books)
BRONZE: The Name Unspoken: Wandering Spirit Survival School, by Sharon Berg with Elder Pauline Shirt (Big Pond Rumours Press)
CANADA-WEST – BEST REGIONAL FICTION
GOLD: Time Again, by Jeane Watier (Novelink)
SILVER: At This Juncture, by Rona Altrows (Now or Never Publishing)
BRONZE: Who Killed Big Al?, by Carroll Baker (Archway Publishing)
CANADA-WEST – BEST REGIONAL NON-FICTION
GOLD: Canada: A Poetic Landscape, Written and Illustrated by Cynthia McLaren (C. McLaren Designs)
SILVER: The New Beachcomber's Guide to the Pacific Northwest (Completely Revised and Expanded 2019), by J. Duaine Sept (Harbour Publishing)
BRONZE: Stewart Brothers: An Alberta Family Business History, by Stewart Ford (Sonderho Press)
AUSTRALIA/NEW ZEALAND – BEST REGIONAL FICTION
GOLD: Paradise Earth, by Amy Barker (Stormbird Press)
SILVER: Going Home, by Carole Brungar (Carole Brungar Publishing)
BRONZE: CHamoru Legends: A Gathering of Stories, retold by Teresita Lourdes Perez; translated by Maria Ana Tenorio Rivera (University of Guam Press)
AUSTRALIA/NEW ZEALAND – BEST REGIONAL NON-FICTION
GOLD: Australia Modern: 15 Houses in Harmony with the Land, by Steve Huyton (Schiffer Publishing)
SILVER: Global Borderlands: Fantasy, Violence, and Empire in Subic Bay, Philippines, by Victoria Reyes (Stanford University Press)
BRONZE: Finding Myself In Borneo: Sojourns in Sabah, by Neil McKee (NBFS Creations)
EUROPE – BEST REGIONAL FICTION
GOLD: Guesthouse for Ganesha, by Judith Teitelman (She Writes Press)
SILVER: The Art of Regret, by Mary Fleming (She Writes Press)
BRONZE: It Happened in Tuscany, by Gail Mencini (Capriole Group)
EUROPE – BEST REGIONAL NON-FICTION
GOLD: A Hug for the Apostle: On Foot from Chartres to Santiago de Compostela, by Laurie Dennet (Words Indeed)
SILVER: Searching for Family and Traditions at the French Table (Book One): Champagne, Lorraine, Alsace, Ile de France, by Carole Bumpus (She Writes Press)
BRONZE: How Languages Saved Me: A Polish Story of Survival, by Tadeusz Haska and Stefanie Naumann (Köehlerbooks)
E-BOOK CATEGORIES
E1. BEST ADULT FICTION E-BOOK
GOLD: On Loving, by Lili Naghdi (Self-Published)
SILVER: More Than, by Diane Barnes (Red Adept Publishing)
BRONZE (tie): The Green House, by Dan Lawton (Black Rose Writing)
Make Me No Grave, by Hayley Stone (Aethon Books)
E2. BEST ROMANCE/EROTICA E-BOOK
GOLD: Taming Beckett, by G.K. Brady (Trefoil Publishing)
SILVER: Not the Marrying Kind, by Jae (Ylva Publishing)
BRONZE: The Dragon of New Orleans, by Genevieve Jack (Self-Published)
E3. BEST MYSTERY/THRILLER E-BOOK
GOLD (tie): The Judas Murders, by Ken Oder (SkipJack Publishing)
Boy on Hold, by JD Spero (Immortal Works)
SILVER: Kill Code (Zero Day Book 1), by Luna Kayne (Kayne Publishing)
BRONZE: The Best Lousy Choice, by Jim Nesbitt (Jim Nesbitt)

E4. BEST SCI-FI/FANTASY/HORROR E-BOOK
GOLD (tie): Commune Book 1, by Joshua Gayou (Aethon Books)
The Paths Between Worlds (This Alien Earth Book 1), by Paul Antony Jones (Aethon Books)
SILVER: The Other Magic (Passage to Dawn Book 1), by Derrick Smythe (Dorean Press)
BRONZE: Code of Rainbow: Legends of Azure and the Masked Planet, by Weiqi Wang (Self-Published)

E5. BEST ADULT NON-FICTION PERSONAL E-BOOK
GOLD: The 10 Greatest Gifts We Give Each Other: A Memoir on the Magic of Marriage Vows, by Barbara Lynn-Vannoy (Admont Press)
SILVER: Fool Me Twice, by Jules Hannaford (Hasmark Publishing)
BRONZE: The Importance of Paris, by Cynthia F. Davidson (Wisdom Wheel)
E6. BEST ADULT NON-FICTION INFORMATIONAL E-BOOK
GOLD: Before You Quit Teaching: Tools, Resources, and Hope for New Teachers in High-Poverty Classrooms, by Ruby K. Payne, Ph.D. (aha! Process)
SILVER: Leave a Legacy That Counts, by Terrie Davoll Hudson (BookLogix)
BRONZE: Curing the Cancer in U.S. Healthcare: StatesCare and Market-Based Medicine, by Deane Waldman, MD MBA (ADM Consulting & Books)
E7. JUVENILE/YOUNG ADULT FICTION E-BOOK
GOLD: Stranded In The Wild, by Gary Rodriguez (Leadermetrix)
SILVER: Tytiana, by Marc Secchia (Self-Published)
BRONZE: Esme's Gift, by Elizabeth Foster (Odyssey Books)
E8. BEST CHILDREN'S ILLUSTRATED E-BOOK
GOLD: How to Catch a Keeper!, by Stephanie Mulligan (McSea Books)
SILVER: Theodore and the Lady in the Purple Dress, by Cory Q Tan (The Luminous Cat)
BRONZE: If You Met A Yeti..., by Amy Leask (Red T Media)
E9. BEST REGIONAL E-BOOK – FICTION
GOLD: Lichenwald, by Ellen King Rice (Undergrowth Publishing)
SILVER: Evening in the Yellow Wood, by Laura Kemp (Pandamoon Publishing)
BRONZE: Ibn Al Bitar's Voyages, by Aly Brisha (Tellwell Talent)
E10. BEST REGIONAL E-BOOK – NON-FICTION
GOLD: Bucket Heads, by J. Allen (Beaver's Pond Press)
SILVER: Ignite your Spark: A journey within for women who are stuck, overwhelmed or burnt-out, by Christine Sindel (Ignite your Spark)
BRONZE: A Glossary of Life - Deeper Meaning Behind Our Common Words, by Manny Garcia (Self-Published)
E11. BEST E-BOOK DESIGN
GOLD: From Idea to Reality: An Entrepreneur's Guide to Meaningful Business Growth, by Jean Paul Paulynice (Paulynice Consulting Group)
SILVER: STAZR The World Of Z: The Dawn Of Athir, by Dr. Anay Ayarovu (STAZR)
BRONZE: The Aviators: Stories of U.S. Army Helicopter Combat in the Vietnam War, 1971-72, by Rex Gooch (Lighthorse Publishing)
---
Comments
---