Learn More About Open Road, Cahill and Chou
Open Road's Mission:
Open Road Integrated Media is a digital publisher and multimedia content company. Open Road creates connections between authors and their audiences by marketing its ebooks through a new proprietary online platform, which uses premium video content and social media.

About Brendan Cahill:
Brendan Cahill is the Vice President and Publisher of Open Road Integrated Media. He has over ten years experience in book publishing as an editor at publishing companies such as the Running Press, Grove/Atlantic and Penguin Group USA. Most recently, he worked as a strategic management consultant at the Boston Consulting Group. In 2002, Cahill was one of two founding editors at Penguin Group USA for the launch of the nonfiction imprint Gotham Books. There he published the #2 New York Times Bestseller Game of Shadows by Mark Fainaru-Wada and Lance Williams about Barry Bonds and baseball's BALCO steroid scandal, which helped precipitate the Mitchell investigation into the use of performance-enhancing drugs in the sport. As an editor, Cahill began his career in publishing in 1996 at Running Press, where he worked on illustrated, children's, and gift books, and was part of the team that launched the publishing house's original website.

About Rachel Chou:
Rachel Chou is the Chief Marketing Officer for Open Road Integrated Media. In this role she bridges the traditional world of book marketing with the dynamic, fast-paced world of digital media. Chou is guiding the development of the company's web marketing platform, which fuels Open Road's content syndication and publishing presence on the web and on mobile devices. Chou is leveraging the worlds of social media, viral distribution and emerging technologies to market Open Road and its publishing partners' ebooks and syndicate Open Road's premium marketing content. She is using traditional and digital platforms to connect authors directly with their readers and to give them access to data related to their marketing and sales efforts. Chou has more than 15 years of experience in online content and product development. Over the course of her career, she has led teams in the areas of search, content management, creation and syndication.
Independent Publisher on Instagram
Indie Groundbreaking Publisher
Open Road Integrated Media
"Paving the Road to Digital Success"
"Groundbreaking," "cutting-edge," "light years ahead of their time" – call them what you will, Open Road Integrated Media is a true leader in digital book technology. Started in the summer of 2009 by Jane Friedman (former President and CEO of HarperCollins Publishers Worldwide) and Jeffrey Sharp (an Academy Award and Golden Globe-winning filmmaker), Open Road has flourished in the e-book and digital market.
"The vision of Open Road came from founding partners Jeff Sharp and Jane Friedman," VP and Publisher Brendan Cahill explained. "They wanted to build a digital-first publishing company and everything else that would entail. There would be a different business model and different publishing approach, and they would use different marketing material. The goal was to incorporate digital video in unique way and utilize social media as a marketing platform. Basically, they wanted to bring author and reader together in a whole new way."
I talked with Cahill and Chief Marketing Officer Rachel Chou to learn more about Open Road and get their suggestions for small presses that are working out their digital strategies.
"Independent publishers are in a unique position," Cahill said. "Very often they'll have a specific category area and a certain relationship with readers through traditional channels such as indie booksellers. Those relationships and the brand identity can be built and scaled in different ways in the digital world. I think social media is big part of that: it has a relatively low cost and although staffs have to be educated and spend some time with Twitter or Facebook, I think it can start paying dividends immediately. Also, full e-book catalogs are becoming available and there are an increasing number of options available to digitalize catalogs and get books out online."
Open Road has four main programs that do just that: Publisher Partnerships, the Author-Brand Program, E-riginals and their film and digital entertainment department. Together, these four divisions create opportunities for authors and publishers (and of course Open Road) to put well-made and successful products on the digital market.
Publisher Partnerships
Over the past two years, Open Road has partnered with nine different publishing houses including Kensington Publishing Corp, Delphinium Books, Pegasus Books and Akashic Books (publisher of the popular Go the F**k to Sleep). Chou said Open Road offers three main services to their partners: design and digitization of the book, distribution into e-tailers and special marketing.
"Our marketing approach varies," Chou explained, "as some partners choose to pursue extra dedication for special authors through social media, blogs and video. We can take on full marketing responsibilities for houses that don't have marketing/publishing teams or we can coordinate with internal teams and work hand in hand to promote the book."
Cahill has found that the Publisher Partnerships have been extremely beneficial to both parties. "It's very important to us to work with established independent publishers," he said. "We present an opportunity for small houses that don't always have the capital or ability to develop some of our content, such as videos. We build partnerships where the houses bring great authors they have developed over time and their catalogs and we add our expertise to increase the effectiveness of e-book sales. These partnerships have really blossomed in last year and with some of our partners we are doing front and backlist books in a broad range of categories."
Author-Brand Program
The Author-Brand Program boasts amazing authors, such as James Jones (From Here to Eternity), William Styron (Sophie's Choice), and Iris Murdoch (Under the Net), and covers almost every genre from thrillers to children's books. Open Road digitally publishes and markets an author's backlist titles, helping them explore the possibilities in e-books and digital media.
"These are authors and publishers who come to us through agents or reps and who then initiate conversations about making digital catalogs available. People find out about what we're doing and are interested. Independent publishers are dealing with world where physical channels are under pressure, and we can help improve their margins and bring them into digital that much faster," Cahill said.
E-riginals
On the opposite end of the spectrum are the E-riginals. These are digital-first books (with an options of POD for those who want a print copy), and feature both breakout authors like Mary Glickman (Home in the Morning) and more familiar writers such as Jonathon King and Alan Dean Foster.
"E-riginals often come from agents and authors we have worked with before in previous lives," Cahill told me. "Their front lists are E-riginals and their backlist becomes a part of the Author-Brand series. We're looking for authors who will respond to e-book medium and have found ourselves working more and more with established authors."
Not only are E-riginals receiving book buzz, but a couple are also going into the movie arena. Because the division also develops out and produces media rights for its titles, cofounder Jeffrey Sharp is currently developing a film adaptation of Home in the Morning, in addition to a few other projects.
Film and Digital Entertainment
With an award-winning filmmaker at the helm, it's no wonder that Open Road has a very successful video and film department. From creating marketing videos, to enhanced e-book segments, to feature films, Open Road goes above and beyond your typical publisher.
"Jeffrey Sharp has a long and established track record of bringing books into the digital world," Cahill said. "We have number of projects in development and have partnerships in place for new films. We see it as a part of our marketing – nothing sells a book like a movie or TV series. This also offers opportunities for authors to have a bit more control and involvement in the process."
For those books that aren't on the cusp of being a blockbuster, Open Road has a slew of other services that aid in marketing, sales, and customer enjoyment of the book. "We like enhanced e-books, but we don't want to disrupt the read," Chou clarified. "In many of our fiction titles, we'll bookend a book with video at the front and back. The opening video entices people to read the book and at the end we have illustrated author biographies that include videos, interviews with author and photos. Interrupting fiction read with video is not what we're after, though in some cases we integrate videos into non-fiction or animate drawings. It is all on a project-by-project basis; we're not going hog-wild developing interactivity in our e-books.
"There has been a lot of talk about book trailers," she continued, "which often only last a couple of weeks for the most part don't get a lot of views. I suggest investing in video that is integrated into a larger plan and not just about a single title."
The Strategy Beneath it All
Between gorgeous digital books and the promise of equally beautiful films to come, Open Road has a lot to offer, but their final bits of advice are doable for any indie publisher. Chou maintained the necessity of getting online.
"Getting content up now is extremely important – every day your content is not there is a loss of a potential sale." Cahill's suggestion is also relevant to small presses everywhere. "We urge independent publishers that we work with to have a game plan. They need to get the rights to all of their books and get those books into e-books as quickly (and as well) as possible. We're able to manage those programs for our publishing partners and help bring series like The Boxcar Children into the e-book realm, releasing a few titles at a time. It's important to come out with backlist books in a strategic way."
Open Road's digital strategies have been very successful when it comes to reaching that broader audience, and we're looking forward to some wonderful projects from Open Road in the coming months and years. Check out a few of them below.
* * * * *
Call Me Princess, by Sara Blædel
Following in the tradition of Stieg Larsson and Camilla Läckberg—the American debut of Danish crime queen Sara Blædel's internationally bestselling novel. A young woman in Copenhagen, Susanne Hansson, becomes the victim of an unusually brutal rape attack in her own home. Detective Inspector Louise Rick is summoned to talk to the victim, where she quickly determines that Susanne met the rapist via a dating website, a fact that Susanne shamefully tries to hide, especially from her domineering mother. With a climax as suspenseful as it is shocking, Sara Blædel's American debut confirms her as one of the brightest stars in the new wave of Scandinavian crime novelists that has riveted the attention of readers around the world. Buy it here.
Julie of the Wolves, by Jean Craighead George
In this Newbery Medal–winning book, a young Eskimo girl must join a pack of wolves to survive. When her mother dies and her father heads to war, thirteen-year-old Miyax is sent away to be married to a boy she barely knows. Unhappy in her new life, she flees from her home in Alaska, intending to find her way to San Francisco, where her pen pal, Amy (who knows Miyax as "Julie"), lives. The Alaskan tundra is vast and white, and Miyax soon becomes lost. When she comes across a wolf pack, she decides to make her camp nearby, hoping to befriend the wild animals. As she lives among the wolves, speaking to them in their own language, Miyax sees that the old Eskimo ways will help her to survive — but is survival enough? Buy it here.
Madboy: My Journey From Adboy to Adman, by Richard Kirshenbaum
A thrilling and irreverent memoir about the transformation of the advertising business from the 1980s to today. Richard Kirshenbaum was born to sell. Raised in a family of Long Island strivers, this future advertising titan was just a few years old when his grandfather first taught him that a Cadillac is more than a car, and that if you can't have a Trinitron you might as well not watch TV. He had no connections when he came to Madison Avenue, but he possessed an outrageous sense of humor that would make him a millionaire. Packed with business insight, marketing wisdom, and a cast of characters ranging from Princess Diana to Ed McMahon, this memoir is as bold, as breathtaking, and as delightful as Richard himself. Buy it here.
*****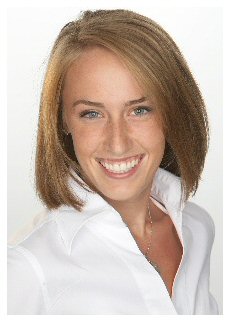 Jillian Bergsma is a writer and contributing editor for Independent Publisher. She graduated from the University of Michigan with a degree in English. She welcomes any questions or comments on her articles at jbergsma (at) bookpublishing.com.
---
Comments
---