Award-Winning Books from Coffee House Press
Coffee House Press has received numerous awards and accolades over the years, including four IPPY medals. Check out their IPPY award-winning books below.
Streaming, by Allison Adelle Hedge Coke
2015 Bronze Medalist - Poetry
Breakers, by Paul Violi
2001 Finalist - Poetry
Glory Goes and Gets Some, by Emily Carter
2001 Finalist - Short Story Fiction
The Cockfighter, by Frank Manley
1999 Gold Medalist - Editor's Choice
Independent Publisher on Instagram
Indie Groundbreaking Publisher
Coffee House Press
Where Good Books are Brewing
This month's publisher has broken new ground in publishing in a variety of ways; Coffee House Press is considered one of the top independent publishers around today and has published numerous award-winning titles. From its early beginnings to today's creative initiatives, the press has earned the respect and admiration of the publishing industry.
In 1984, Coffee House Press (CHP) evolved out of Toothpaste Press, a letterpress operation founded by Allan Kornblum in the early 1970s. From the first publication, a mimeograph magazine called Dental Floss, Kornblum grew Toothpaste Press with over 70 books and pamphlets before making the move from Iowa to Minnesota. The resulting small press became Coffee House, a nonprofit "press in residence" at the Minnesota Center for Book Arts, with the intent to "publish exciting, vital, and enduring authors of our time; to delight and inspire readers; to contribute to the cultural life of our community." And community focused it has remained, thanks to Kornblum and his successors; in our 1999 feature article on Kornblum (pictured below), he summarized his commitment to the Twin Cities by quipping "I'll be here until they carry my stiff carcass out of here."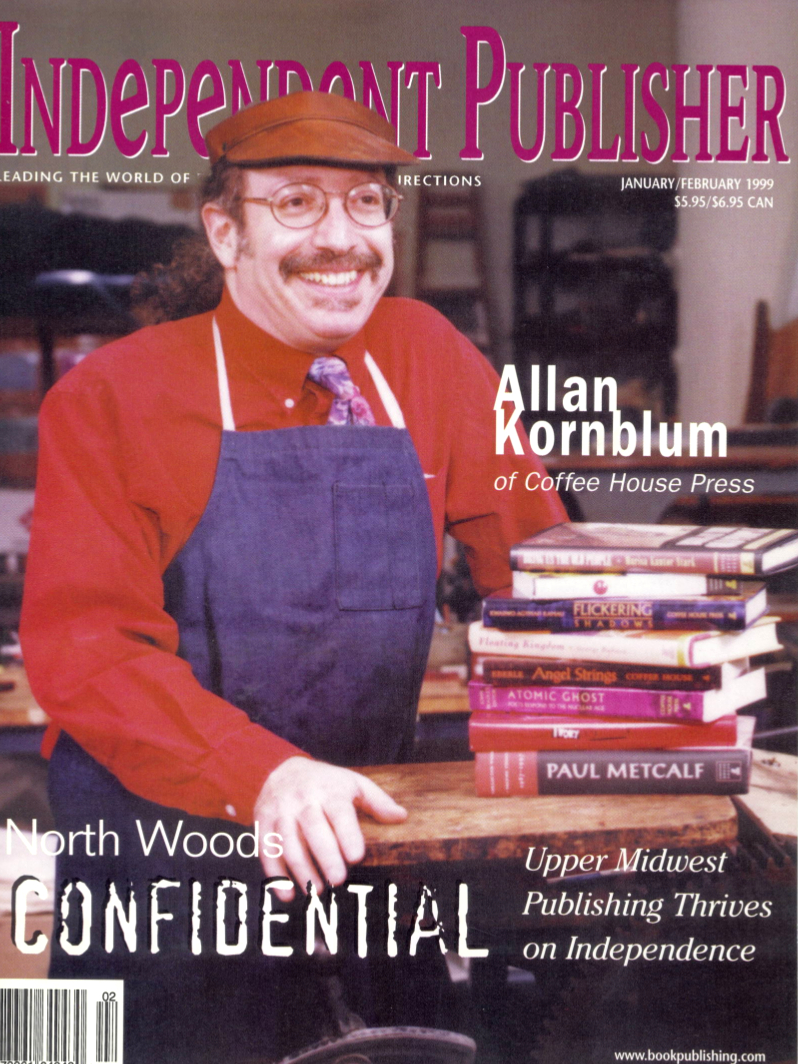 Inspired by the deliberate distinctions coffeehouses kept from old English inns, where best seats served first-come customers regardless of economic status and where discussions were open to any topic, Kornblum named the nonprofit Coffee House Press. After sixteen years with the press, Chris Fischbach succeeded Kornblum in 2010 and remains as current publisher of Coffee House Press. Kornblum opted to take senior editor duties until he passed away in 2014.
Since Fischbach stepped into the role of Coffee House publisher, he has pushed the press to explore new partnerships with organizations beyond literature, including Walker Art Center, the American Swedish Institute, the American Craft Council, and the Minnesota Historical Society. Many of Coffee Houses' partners participate in CHP in the Stacks, a library residence program that "places writers, artists, and sometimes readers in public and private collections/libraries to create new work, shine a light on the collection, and inspire creative engagement between community members and collections." Since the establishment of the program in 2014, Coffee House has secured residencies for poets, a chef, and other multidisciplinary artists in collections around the country.
This month's CHP in the Stacks artist, writer and photographer Steven Lang, will be in Silverwood Park, which is part of the Three Rivers Park District. He will be staying in the Traveling Museum, a small icehouse which has been modified to serve as a writer's studio during Lang's residence. According to the program, "on March 16th at 7:00pm, Lang will share photos and stories from his time in residence at Silverwood. He will then be joined by Silverwood Park and Coffee House Press staff members for a conversation on arts and the environment." His residency may be followed here.
CHP in the Stacks is only one of the ways Coffee House strives toward the day when "a publisher is more than a company that packages books." The press also teamed up with Works Progress to invite "twelve artists to engage communities in and around Minneapolis through conversation, artistic intervention, and other creative activities." Their efforts resulted in twelve unique interpretations of an essay from Andy Sturdevant's Potluck Supper with Meeting to Follow reaching audiences through a public art performance on the Minneapolis light rail and a film screening on the side of an empty East Lake Street storefront.
Through its Books In Action model, Coffee House Press puts on nontraditional author events, including "the Let the Dark Flower Blossom Picnic Operetta, which featured a dramatic reading and meal based on the book, and Lightsey Darst's Dance book release, which featured twenty-five poets and dancers performing the book in collaboration." Coffee Houses' events seek to engage the Minneapolis community in unexpected ways, bringing together authors and audiences with provocative programming. "The idea," explains Fischbach, "is that we can be a catalyzing entity that leverages out books and writers to collaborate with someone else to create new work, and to engage audiences directly."
Determined to represent all Americans, Coffee House's burgeoning Latin American list includes Valeria Luiselli (whose Story of My Teeth is an NBCC finalist for fiction), Daniel Saldaña Paris, Diego Zúñiga, and more. "Coffee House Press is as serious as it is playful and irreverent," Luiselli declares, "as rooted in literary tradition as it is innovative." They are devoted to fully recognizing their commitment to represent "the many authentic voices of the American experience" by expanding their collection of translated publications.
Coffee House Press seeks books that take risks with established genre and traditions. "I want our books to be uncompromisingly smart and engaged with ideas," explains Fischbach, "And I love books that wear their style on their sleeves."
To learn more about Coffee House Press, visit their website here.
---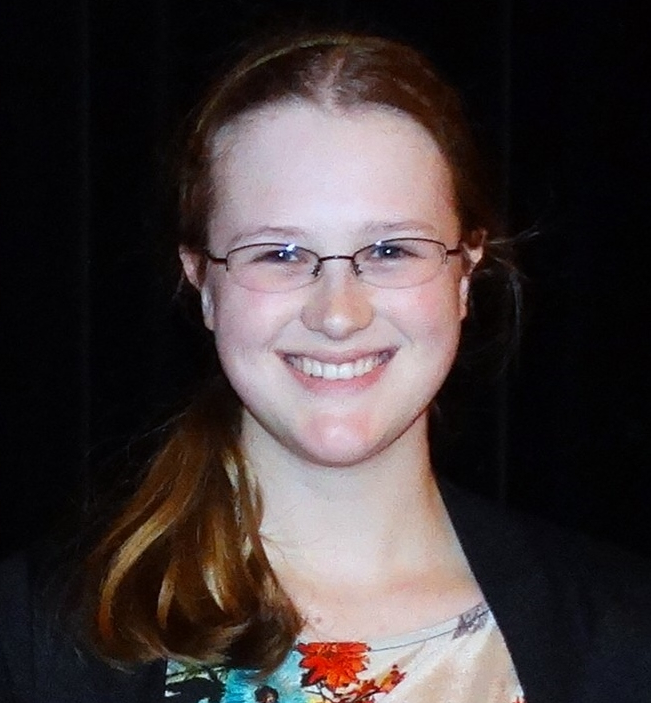 Anais Mohr is a senior at Central High School in Traverse City, Michigan. She is a member of Front Street Writers, a program where high school students are coached in a workshop setting by professional writers. She loves to read fractured fairytales and middle-grade fiction.
---
Comments
---