Backcountry magazine
Backcountry magazine isn't about defining boundaries, it's about blowing them wide open. More people than ever are redefining their ideas of skiing and snowboarding, and Backcountry is their tool; a conduit and catalyst of the backcountry revolution. Each issue of Backcountry is packed with high-definition photography and stories, trusted avalanche safety skills and reliable, unbiased gear reviews. From freeskiing to touring, exotic destinations to backyard zones, the history of skiing to the cutting edge, we cover it all. In Backcountry, the possibilities are limited only by your imagination. Join us and imagine your Untracked Experience.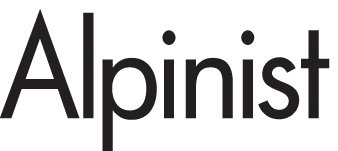 Alpinist magazine
Alpinist magazine is an archival-quality, quarterly publication dedicated to world alpinism and adventure climbing. The pages of Alpinist capture the art of ascent in its most powerful manifestations, presenting an articulation of climbing and its lifestyle that matches the intensity of the pursuit itself.
We believe in sinker jams high off the deck, a bomber nut, the crescent moon, your partner's whoop, sand-washing the fry pan, road trips, one-swing sticks, remembering to breathe, alpine starts (more for the alpenglow than the early hour), espresso in the desert, the plungestep, lenticular cloudcaps, rest days, the focus of a runout, a cold beer at the end of it all. If you believe in these things too, join us.

Cross Country Skier magazine
Cross Country Skier magazine will bring together stories from every corner of the Nordic skiing world: Loppet races, ski factories, gear, snow-cats, technique tips and Andy Newell's Triumph Bonneville will all be in play. And that's just the beginning. Yeah, we're changing the recipe a bit, but the goal of the magazine is the same: to, as the late Allan Bard put it, bring a high degree of "stoke-um" to the sport. Our goal is to depict the soul of cross country: From weekend touring-center warriors, to those who get their kicks out the back door, to a World Cup racer's dinner, to metal-edged backcountry skiing, we'll cover it all. Cross Country Skier will bring the finest photography and journalism in the sport to each issue. It will inspire readers to travel to beautiful locations around the world and provide an insight into the personalities and lives of some of our sport's most interesting characters.
Independent Publisher on Instagram
Indie Groundbreaking Publisher
Height of Land Publications
Catalyst of the Backcountry Revolution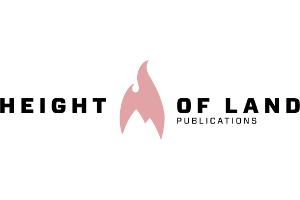 Publishing can be an uphill battle, but the team at Height of Land Publications continues their trek toward becoming a multimedia platform in the backcountry and outdoor adventure genres. With three successful magazines under their umbrella, Backcountry, Alpinist, and Cross Country Skier, Height of Land Publications is searching for new terrain in the publishing world, from podcasts to book publishing. Independent Publisher had the opportunity to discuss the history and future of the press with Editorial Director and CEO, Adam Howard. His enthusiasm for Height of Land is matched by his love of the stories its publications tell. Howard has helped develop the backcountry niche into a supportive community of contributors and readers, stating "In niche publishing, we live what we publish, and in our case that's outdoor sports: climbing, skiing, snowboarding."
Howard lives and works in the small, rural village of Jeffersonville, Vermont. "I'm kind-of a product of the place; I'm looking up at Mt. Mansfield right now, and I've just always been drawn to the mountains. My family's an old Vermont farm family." Howard lives on the farm that his ancestors settled back in the 1800s as the first family to settle in Jeffersonville. The Height of Land office is about a quarter-of-a-mile away from that homestead.
"We're at the bottom of Smugglers' Notch and I grew up skiing here, playing in these hills, and also started writing at a young age. Storytelling is a big part of our family culture and I found a bit of an aptitude for that in high school and then I followed it out to the bigger mountains of Colorado, where I went to Western State College of Colorado in the mid-90s,"explains Howard. Majoring in Communications and Political Science, Howard wrote about skiing and other outdoor topics for the school newspaper before starting an internship for Powder magazine which led to a twelve-year position as a Powder correspondent. "Backcountry magazine was founded in 1994 in Arvada, Colorado and when I moved back to Vermont, I was an eastern correspondent for them." Howard was a professional ski patroller and a builder, and would write on evenings and on weekends. "That was my life from my mid-to-late twenties."
Howard was also a newspaper reporter for a while as an aside. It wasn't until 2002, when Howard decided that, "as a correspondent for Backcountry, I had finally gotten to the point where I had enough work lined up with them and other magazines to finally jump away from my carpentry work." Shortly after Howard's last carpentry job, he received a call from the publisher of Backcountry saying that they were closing the doors. "It was kind-of devastating, because that was an anchor client of mine."
"I have an entrepreneur friend I ran into and I was telling him about [Backcountry], and he goes 'buy it.' This entrepreneur friend is of means and I was like, 'that sounds great, but I don't have any money.' So he said, 'Why don't you put a business plan together, bring it by.'" Howard worked closely with a photographer named Chuck Waskuch, who still lives in Vermont. "He and I put this business plan together and we brought it down, tidied it up a little bit, (and this was old-school cut and paste: 'insert business name here,' etc.) and we just made it up. We got a little proofing from my friend and then we went out and raised a little money from a couple other folks to get some start-up capital. I'm not talking about a lot of money, more mid five-digits and we convinced the owners of Backcountry at the time to owner-finance the rest." Within four weeks, the first proofs were back from the printer. "And at the beginning, we had no idea what we were doing. Now, we knew how to write and how to shoot, but we didn't know how to sell advertising."
One of Howard's high school friends designed the look, moonlighting for the first several years. "We published four issues that first year and as soon as we got done with that fourth issue, we laid ourselves off, we were out of money and went back to waiting tables, carpentry, etc." A year later, another investor, Jon Howard, became a partner, and served as their publisher for many years. "Rena Perkins was an original investor. Both are still part owners. As is Justin Reyher, our publisher." The strategy from there on out was to grow the brand and their credibility, and in 2006 they bought their competitor, Couloir from California, and consolidated the readership there, which made it more sustainable.
"We've had a couple other titles that were start-ups or acquisitions that were really small, that didn't survive for a number of reasons," recalls Howard. "Alpinist magazine went out of business in 2008, and we bought remainder of what that was, the brand, and got that going again thanks to the amazing talent that came with it. Katie Ives is the Editor-in-Chief there and she's just phenomenal." Last year Height of Land purchased Cross Country Skier magazine, which Howard described as a real small project. "Everybody would look at these [decisions] and go, 'Well, business-wise, you're crazy, that's not going to work,' and they're right. But we love what we do and we've fought and scratched our way to be in business now for 15 years. We've got a fantastic staff that enjoy the outdoors."
Howard focuses on learning along the way and trying to get better as a leader and manager. "We have 16 employees and my leadership style is to hire the very best people I can, make sure they're better than I am, and tell them that their job is to make good decisions, work really hard and call the shots. I think we've reached the point where that's sustainable, (at least on the operational side). People have a lot of liberty to be individuals because there's not a lot of micromanaging. There's a lot of trust."
"I wouldn't say we're the most sophisticated, but we must be doing something right, especially in this day and age, which is a super tough time for media of any sort, frankly, given the volume of disruption everywhere due to technology."
As far as the small town is concerned, Howard explains that a key challenge has been getting talent to relocate to Jeffersonville: "You either want to live in the country or you don't." He says the Height of Land tends to attract people who are already Vermonters, who are looking for a cool, unique job.
"There's tremendous talent here, and not a lot of opportunity for these types of jobs. Then we also attract people who are from a rural background or are totally driven by the subject matter and appreciate the freedom they have to operate within Height of Land."
"These are all small communities," says Howard, "and I mean really small. I think that if you come from a rural background, a community like I do, where the only way a small town in a place like Vermont can function is when everybody chips in, works hard, and volunteers a ton of time. Everybody looks out for their neighbor." He believes that this understanding is essential to the success of the publications.
"If you think of climbing, for instance, it's a lot like that: when you're on a rope team at 18,000 feet, you'd better know that the person ahead of you or behind you is gonna have your back. Culturally, I think that we're at an advantage to really understand what makes a small community work and I think we have a knack for understanding the stories they want to hear, telling those stories well, and not telling them stories they don't really want to hear because it is perhaps driven by a commercial interest or what-have-you."
"For Cross Country Skier, we have a network of ski racers, nordic and touring center operators, and adventure skiers, and they're our friends. In climbing, it's the same; we have a core group of supporters in the high, high levels of the climbing community. We have sponsored athletes like Conrad Anker or Jimmy Chin. If someone from Alpinist wants to talk to Reinhold Messner, frankly, he's just a phone call away. And that's the top of the game. In Backcountry, we have a network of guides, hut operators, and people who, in their own community, in their own place, are tapped in: avalanche forecasters, instructors, and so on. Those are our people. And of course there's the industry side, which is made up of people just like us, who wanted to find a way to have their play be their work. Nobody's getting rich."
Balancing work and play can be difficult. "I'll get back to how we run the company. If we're on deadline, and someone shows up on a powder day to work, then they've blown it, somehow. We've certainly all been there where you've got a deadline and you've got to hit it, so you're not going to ski on a great day, but the truth is that we all ski plenty. I think I got 85 days in last year and that's not full days, but those are times out in snow. So I might go skinning in the morning before work or I might catch a few lift rides at Smugglers' Notch at the end of the day since we're only five miles away."
"I think it's a little harder for our younger staff to get their minds around the idea that 'I can go skiing any time I want, I just need to get my work done.' Trying to teach them that they can experience that freedom without feeling guilty about it, and finding an appropriate work / life balance can be challenging and some do it better than others. I don't think anybody ever truly masters it; we all probably work too much and then we also play more than we ought to at times. I think the flip of that is 'here's your timecard, here's your two-weeks vacation,' and to me that mentality is a direct counter to the freedom that we find in the wild."
In 2015, Height of Land decided to test the waters of book publishing. "One of our board members, who was a consultant at the time, David Rocchio, used his experience as a writer, filmmaker, and attorney to prepare a business proposal, so if Height of Land wanted to get into publishing, this was how it could be done. He did a lot of research, so we paid him to do it and we decided that the best way, because everything we've done has been experimental, was to give it a shot. We'll see how it goes."
"Biff America has written a column for the whole history of Backcountry. We had published a collection of his essays way back in 2004 and it did really well. So ten years later we were like, 'we should do it again.' We'd done it before, we knew it was pretty easy, we had already published and edited the work. The author was psyched to work on it, so we pulled it together and I think we put the project together in about three months."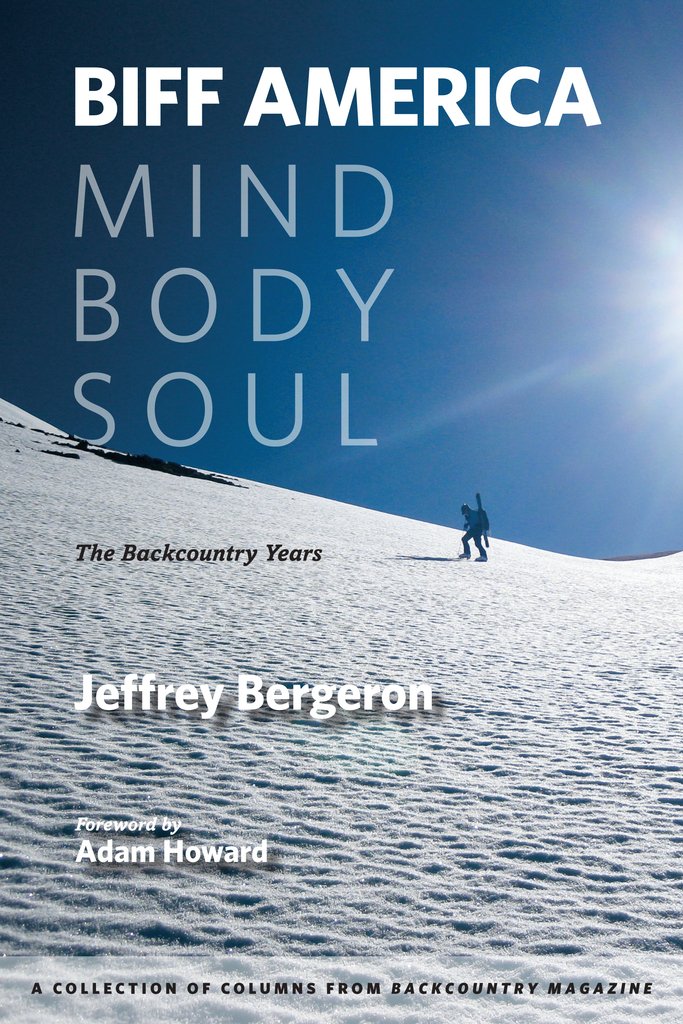 Biff America: Mind, Body, and Soul - The Backcountry Years by Jeffrey Bergeron is a collection of Bergeron's insights and observations as a columnist. "The publishing folks that knew their business were like, 'You're nuts! You're never going to pull that off that quickly.' But, you know, we did and I think it's a pretty nice piece. The sales were not as good as we'd hoped, and I think this gets back to our core challenge as a company: we're not great marketers. We definitely come from a journalism background and we believe in truth and beauty and getting your facts right and literature and all of these things, but we're not really good at tooting our own horns."
"But what we learned is that we can publish and make a book and it can be a good book, something that the core of our audience is interested in. The book was intended to be a test piece that would lay down the groundwork for distribution and marketing and editorial practices that we could then duplicate to our other projects. I think we learned that there's a reason that magazine publishers aren't book publishers, typically. I say typically because some do it quite well. It's a different animal. It requires a different distribution channel, different marketing efforts, and to really do it right, you have to get up to a certain scale to have enough capital."
"I think there will be books in the future, especially on the Alpinist side. That audience is very dedicated and we provide for it something that nobody else really does. We publish relevant 15,000 to 30,000 word pieces. If I had an investor that would say, ' Look, I can fund your book publishing wing,' then I'm confident that we could execute on it and make it a good venture."
"In our five year plan, we would have four to six little niche brands. And for each of those brands we would have video and podcast and book publishing capacity. Web development alongside those three things that most small publishers struggle with. I think that is still where we are headed. These things always go more slowly than you'd hope, but what I've been really reluctant to do is move us away from our core mission, which is creating exceptional quality writing, design, photography for our reader. We've done a lot of cool projects organically and sometimes it's been a little much, created a capacity problem and we've learned from that. We've been reluctant to push too far into the book publishing channel, but we feel we have the network of authors, the interest of our readers, and the understanding of the subject matter, that we could certainly do it with the right resources."
---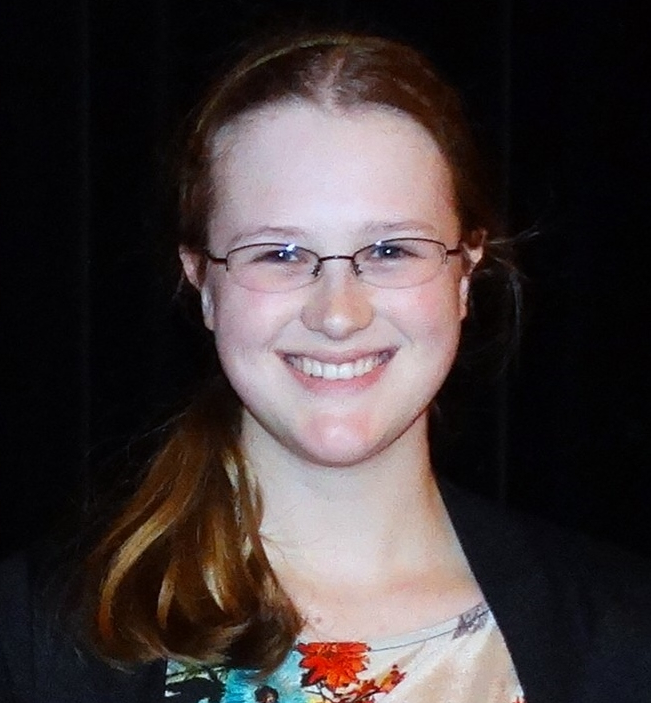 Anais Mohr is a first year Professional Writing major studying at Champlain College. She was a senior member of Front Street Writers, a program where high school students are coached in a workshop setting by professional writers. Anais lives in Traverse City, MI and she loves to read fractured fairytales and middle-grade fiction.
---
Comments
---