Gather in Poems: A Virtual Reading
"The Academy of American Poets was honored to present Gather in Poems: A Virtual Reading on Tuesday, November 24, at 7:30 pm EST, which reflected on how sharing poems can create a sense of community, especially at a time when so many must be apart. This reading was free and open to the public, with presentations by award-winning poets, including U.S. Poet Laureate Joy Harjo, former U.S. Poet Laureate Robert Hass, National Book Award-winner Arthur Sze, and Kingsley Tufts Poetry-winner Patricia Smith."
You can play the entire presentation at Poets.org and also sign up for their Poem-A-Day emails.
Here is one of the featured poems, which was read by Rafael Campo. The poem is part of the collection that won the National Book Award for Poetry in 2000:
won't you celebrate with me
Lucille Clifton - 1936-2010
won't you celebrate with me
what i have shaped into
a kind of life? i had no model.
born in babylon
both nonwhite and woman
what did i see to be except myself?
i made it up
here on this bridge between
starshine and clay,
my one hand holding tight
my other hand; come celebrate
with me that everyday
something has tried to kill me
and has failed.
Lucille Clifton, "won't you celebrate with me" from Collected Poems of Lucille Clifton. Copyright © 1991 by Lucille Clifton. Reprinted with the permission of The Permissions Company, Inc., on behalf of BOA Editions, Ltd., boaeditions.org.
Independent Publisher on Instagram
Indie Groundbreaking Book
Where Did Poetry Come From
Some Early Encounters
What follows is not about wanting to be a poet
or trying to become a poet
or learning how to write
or forgetting how to write and starting over
or arguing about poetry
whether alone or with others or attempting to come up with a valid general definition of poetry
Thus begins this unique, groundbreaking "memoir in episodes of some early encounters" -- and it works, because of how deeply the author digs into his subconscious, taking us along for the ride.
1.
Diddle diddle dumpling
My son John
Went to bed
With his stockings on
One shoe off
And the other shoe on
Diddle diddle dumpling
My son John
"A story told before any sense of what a story was. Why did it happen. Was it shameful that it happened. So shameful or ridiculous or miraculous that a rhyme was made of it."
From there O'Brien relives a lifetime of poetry, from toddler-aged bedtime recitations, to early television and radio, to discovering Stevenson and Carroll, and the comic book version of A Midsummer Night's Dream. It's a memoir told with poetry, 34 chapters, all kicked off with snippets of verse. Eventually death, war, jazz and Beat poetry, and finally, in the next-to-last chapter, "accepting that there is never anything left to do but start, by whatever means come to hand, tossing out or dropping in or simply listening or making marks in the dark."
This is a very special kind of memoir, one that truly engages the reader, letting you in on secrets and soulful information, or as Thomas Devaney says in his review of the book, "This is an origin story of origin stories, a human genome project of the lyric," and quotes O'Brien: "To come to know a nonsense word was to know for the first time what a word was."
19.

Away from the city that hurts and mocks
I'm standing alone by the desolate docks
In the still and the chill of the night
--
I cover the waterfront
In search of my love
And I'm covered by
A starless sky above

"Surface noise as the thick stylus hits the edge of the 78. Like surf sloshing against a pier.
Painting of a harbor at night. Painting of a woman singing. They come from the past. The record comes from the past.
She is here now. Ghost of yesterday as if coming through the radio static. Billie Holiday.
No voice ever so clear. None so sharpened for its work of prying open. Turning each word inside out. Finding every recess of a syllable, tilting it around to find its joints and arcs and undersides. Does it mean the way it sounds or does it sounds as it means."

Wow. This is a man who feels the power of words. A man who will make exploring that feeling his life's work.
Oh how I yearn.

"A voice in the cold dark, its sound the only warmth, penetrating all the space around it.
Every word spoken as much as any word could ever be spoken."
Well, there you have it. All you can do from there is to dig deeper, read more, write more, and feel more."
And it explains where poetry...comes...from.
Thank you Geoffrey O'Brien for the ultra-deep dive into your writer's soul and thank you Marsh Hawk Press for this daring, groundbreaking series.
* * * * *
Where Did Poetry Come From: Some Early Encounters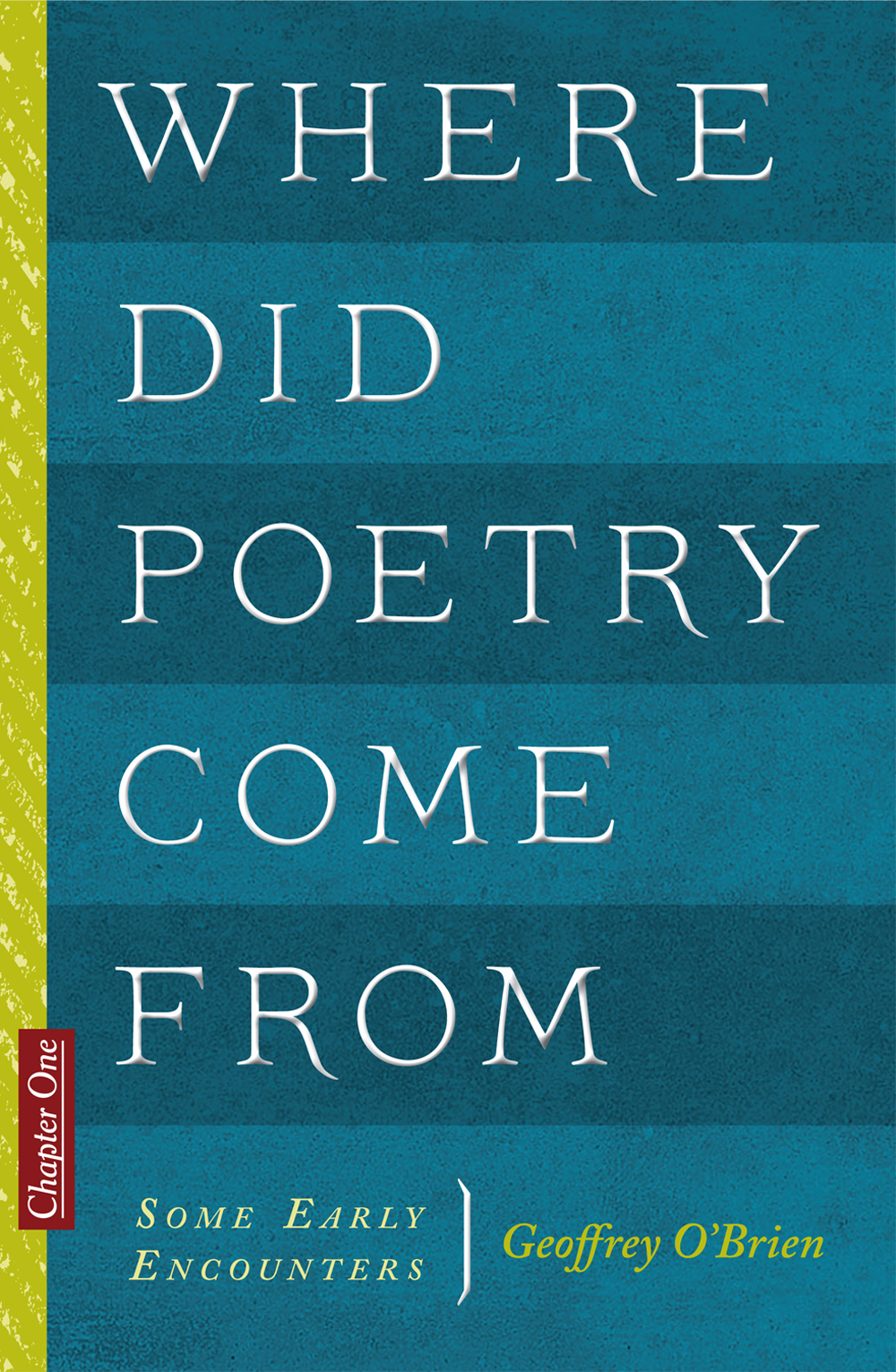 by Geoffrey O'Brien
ISBN: 978-1732614116; 106 page paperback; $18.00
www.MarshHawkPress.org
About The Chapter One Project
This series features the memoirs of of outstanding poets from diverse backgrounds, recalling the ways in which they found their start as writers. While creative writing programs seek to develop the talents of maturing writers, recondite but essential information about the development of the writing craft will be discovered in the early memoirs -- the Chapter One's -- of estalished poets published in this series.
About the Author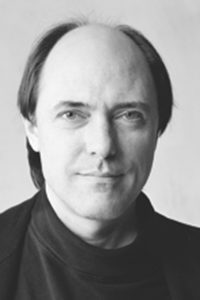 Geoffrey O'Brien, born in New York City, has published nine collections of poetry, among them
FLOATING CITY
(Talisman House, Publishers, 1996),
A View of Buildings and Water
(2002),
Early Autumn
(2010),
IN A MIST
(Shearsman Books, 2013),
THE BLUE HILL
(Marsh Hawk Press, 2018), and
WHO GOES THERE
(Dos Madres Press, 2020). He is also the author of prose works including
Hardboiled America
(1981),
Dream Time: Chapters from the Sixties
(1988),
The Phantom Empire
(1993),
The Browser's Ecstasy
(2000),
Sonata for Jukebox
(2004),
The Fall of the House of Walworth
(2010), and
WHERE DID POETRY COME FROM
(Marsh Hawk Press, 2020). His writings on film, music, theater, and poetry have appeared frequently in
The New York Review of Books, Film Comment, BookForum
, and other publications. He worked as editor at The Library of America for 25 years, retiring as editor in chief in 2017. He lives in Brooklyn.
---
Comments
---