About Us
Independent Publisher is a monthly digital publication for independent publishers, booksellers, and authors that covers the latest trends in the publishing industry and celebrates the talent and hard work of those producing independently published titles. In addition to our monthly features and columns, IP releases an annual list of the year's best independently published books, the Independent Publisher Book Awards contest (otherwise known as the IPPYs). IP is owned by Jenkins Group and based in Traverse City, Michigan.
We here at IP are committed to making those in the independent publishing and bookselling community heard; to share news, ideas, or thoughts, please email jimb [at] bookpublishing.com or visit the Contact Us page.
WHO WE ARE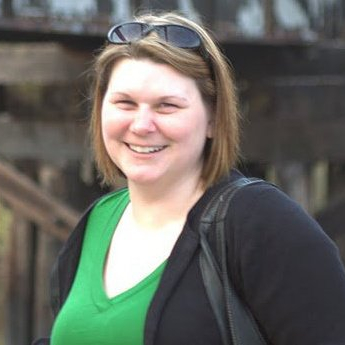 Amy Shamroe, Awards Director and Festival Director
Amy has spent most of her adult life working in, with, and around books. Though she started her career as a bookseller, for the past ten years she worked as a Jack of All Trades for the Awards and the last two years as Director. In her spare time, Amy enjoys traveling, sits on her local library's Friends Board, and keeps a blog about what she reads (when she remembers to update it).
Contact Amy - amys[at]jenkinsgroupinc.com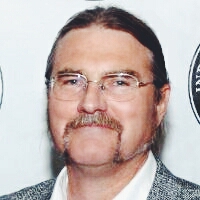 Jim Barnes, Editor
Jim, also known as the "IPPY Hippy," has been with Jenkins Group for over 27 years and served as Awards Director until 2021. He is currently the Editor of the IndependentPublisher.com website and newsletter. In his spare time, Jim enjoys gardening and kayaking.
Contact Jim - editor[at]independentpublisher.com
---
OUR HISTORY
Independent Publisher began as Small Press magazine when it was founded in 1983 by R.R. Bowker. It was called "the first national magazine ever to be devoted entirely to the world of small press – its people, its excitement, its accomplishments and its challenges." We are still celebrating the hard work of indie presses and booksellers thirty-two years later – a long time in the publishing industry, where trends develop quickly, personnel changes occur overnight, and a new imprint is born (or abandoned) every day. Here's a brief history of Independent Publisher's evolution:
R.R. Bowker sold the magazine to Meckler Publishing, who sold it to Moyer Bell, who, in late 1995, sold it to Jenkins Group in Traverse City, Michigan (that's us).
We published bi-monthly as Small Press magazine until Jan 1998, when we changed the name to Independent Publisher, adopting the motto: "Leading the World of Book Selling in New Directions." We published the print version of IP until the Nov/Dec 99 issue, and went to an online-only version with the January 2000 issue. In September 2003 we updated and redesigned the website, and changed our logo to: "THE Voice of the Independent Publishing Industry."
In January 2012, we again redesigned to our current website, which is meant to continue our mission of being "the voice" of the industry, and to bring more reader involvement and "voices" into the discussion of independent publishing and bookselling.
In 1997, Small Press held the first annual Small Press Book Awards contest to recognize the work of independent publishers who remained unsung by major publications and awards programs, despite producing a wealth of well-written, beautifully designed books. The initial contest saw a tremendous response and a wide variety of entries from universities, small presses, and self-publishers. As the contest grew and brought participation from new and diverse publishers, it evolved; today the IPPYs recognize medalists in 78 national categories, a regional contest, and an ebook contest, and receive around 6,000 entries per year. Jenkins Group has since founded five other awards contests, each in response to the overwhelming number of entries received in a particular genre and in an effort to honor the nuances within these genres: the Moonbeam Children's Book Awards, Illumination Book Awards, Axiom Business Book Awards, Living Now Book Awards and eLit eBook Awards.
After all this time, here we are, with the same dedication to promoting the independent spirit in publishing that Small Press magazine was launched with. We hope you've enjoyed the ride, and will to continue to come along with us.
---
Excerpts from three decades of IP
From the first issue, Sept/Oct 1983:

As everyone in the business knows, the publisher without money problems has yet to release a book, and reading typographic history won't pay the bills. But after a day of trying to pay every creditor enough to keep the lights on and the presses running, many might find comfort in thinking about Gutenberg's bankruptcy. We are part of a long tradition, we publishers, printers, editors, and booksellers. Our shops have been destroyed, books have been censored and burned, and we have been imprisoned, exiled, sent to concentration camps, hung and burned at the stake. We have libeled people; driven innocent people from their homes; driven honest people from government service. We have also helped fan the flames of noble revolutions, both political and social. A working knowledge of the history of printing, the book arts, and the book industry can help establish a vital sense of identity that can sometimes keep a harassed publisher from giving up."
-Allan Kornblum, founder of Coffee House Press
From the first issue under Jenkins Group ownership, Jan/Feb 1996:

Now the whole publishing business has become very tight and much more impersonal. The stakes are so much higher. By the end of the decade, there will be three publishers in New York doing 90 percent of the publishing and 2,000 independents doing the other ten percent."
"Get an MBA to be your partner. You can be a literature major, but you need to know the fine points of the numbers game. And you need to know how to sell. The more 'Barnum' you have in you, the better you are at it. That's what it takes: somebody with high energy who is ballsy."
-Noel Young, founder of Capra Press, who died in 2002
From the 15th anniversary "name change" issue, Jan/Feb 1998:

To keep pace with industry changes, our new name, Independent Publisher, reflects the spirit behind the production of your books, and not the size of your lists. The new name also accurately characterizes our own plans for the future, and our efforts to be creative when seeking to bring attention to your books."
"Independent publishing is flourishing today as never before. Those few thousand publishers for whom the magazine was started in 1983 have blossomed into a segment of the industry numbering over 50,000. Books from independent publishers are regular fodder for national bestseller lists, and it is independent publishers who continue to validate new poets and novelists, and who have responded to the growing demand for New Age, spiritual and multi-cultural books."
-Jerrold R. Jenkins, president and founder of Jenkins Group
From the final print issue, Nov-Dec 1999:

Publishing has not been in such a precipitous state since 500 years after the last millennium when moveable type was new media. But everyone understood what printing could do; today, we still struggle with e-books, on-demand printing of books, online books, changes in distribution from independent booksellers to superstores, and multimedia books on all forms of recorded media."
"The only certainty is uncertainty. Publishers have always taken risks with content. Now they are seeing fundamental risks with the very nature of the relationship with their readers."
-Frank Romano, Professor of Digital Publishing, Rochester Institute of Technology
---
Comments
---