Feature
Coming this Month
Notable May Indie Press Releases
Check out our top picks for the best new releases from indie presses this May - a mix of fiction, non-fiction and children's.
Let us know of any new releases you are excited about in the comment section below.
Happy reading!
Over the Plain Houses
By Julia Franks (Hub City Press)
"It's 1939, and the federal government has sent USDA agent Virginia Furman into the North Carolina mountains to instruct families on modernizing their homes and farms. There she meets farm wife Irenie Lambey, who is immediately drawn to the lady agent's self-possession. Already, cracks are emerging in Irenie's fragile marriage to Brodis, an ex-logger turned fundamentalist preacher: She has taken to night ramblings through the woods to escape her husband's bed, storing strange keepsakes in a mountain cavern. To Brodis, these are all the signs that Irenie—tiptoeing through the dark in her billowing white nightshirt—is practicing black magic.
"When Irenie slips back into bed with a kind of supernatural stealth, Brodis senses that a certain evil has entered his life, linked to the lady agent, or perhaps to other, more sinister forces.
"Working in the stylistic terrain of Amy Greene and Bonnie Jo Campbell, this mesmerizing debut by Julia Franks is the story of a woman intrigued by the possibility of change, escape, and reproductive choice—stalked by a Bible-haunted man who fears his government and stakes his integrity upon an older way of life. As Brodis chases his demons, he brings about a final act of violence that shakes the entire valley. In this spellbinding Southern story, Franks bares the myths and mysteries that modernity can't quite dispel."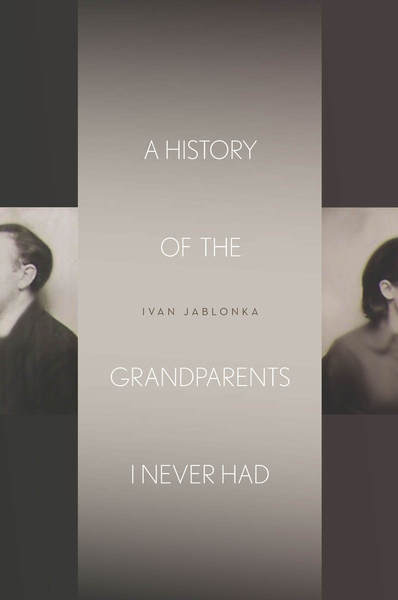 A History of the Grandparents I Never Had
By Ivan Jablonka (Stanford University Press)
"Ivan Jablonka's grandparents' lives ended long before his began: although Matès and Idesa Jablonka were his family, they were perfect strangers. When he set out to uncover their story, Jablonka had little to work with. Neither of them was the least bit famous, and they left little behind except their two orphaned children, a handful of letters, and a passport. Persecuted as communists in Poland, as refugees in France, and then as Jews under the Vichy regime, Matès and Idesa lived their short lives underground. They were overcome by the tragedies of the twentieth century: Stalinism, the mounting dangers in Europe during the 1930s, the Second World War, and the destruction of European Jews.
"Jablonka's challenge was, as a historian, to rigorously distance himself and yet, as family, to invest himself completely in their story. Imagined oppositions collapsed—between scholarly research and personal commitment, between established facts and the passion of the one recording them, between history and the art of storytelling. To write this book, Jablonka traveled to three continents; met the handful of survivors of his grandparents' era, their descendants, and some of his far-flung cousins; and investigated twenty different archives. And in the process, he reflected on his own family and his responsibilities to his father, the orphaned son, and to his own children and the family wounds they all inherited.
"A History of the Grandparents I Never Had cannot bring Matès and Idesa to life, but Jablonka succeeds in bringing them, as he soberly puts it, to light. The result is a gripping story, a profound reflection, and an absolutely extraordinary history."
Food For Friends: More Than 75 Easy Recipes from a Brooklyn Kitchen
By Linnea Johansson (Skyhorse Publishing)
"We all dream of being the perfect host, reaching new culinary heights in the kitchen, shaking hand-crafted cocktails behind our backs, and running perfectly plated dishes—all while greeting guests with a smile. Let's face it; you would need a whole staff to make that happen!
"Thankfully, Johannson's book is full of quick, smartly planned recipes that free you from the kitchen to actually spend time with your guests. Chef Linnea Johansson's tips for prepping in advance will let you enjoy a glass of wine with your friends instead of stirring sauces all night."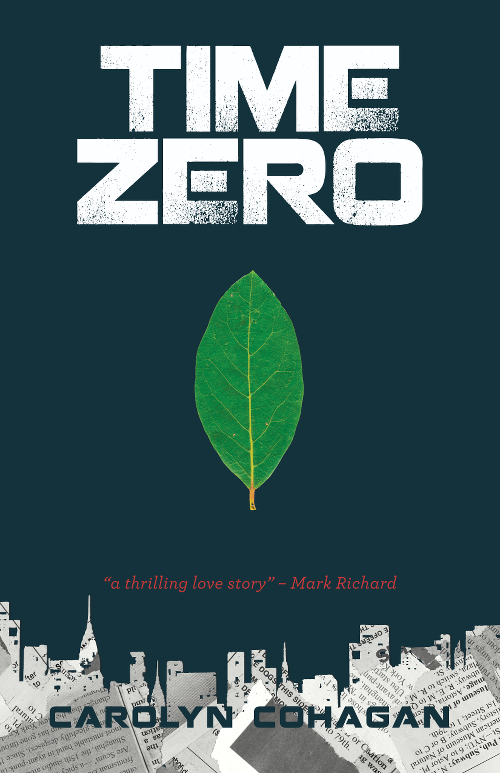 Time Zero
By Carolyn Cohagan (She Writes Press)
"Fifteen-year-old Mina Clark lives in a future Manhattan that is ruled by extremists. Girls aren't allowed to get an education, they need permission to speak to boys, and all marriages are negotiated by contract. But Mina's grandmother has secretly been teaching her to read, leading Mina down a path of rebellion, romance, and danger that not only threatens to destroy her family's reputation, it could get Mina killed.
"Suspenseful and empowering, Time Zero is about what it's like to be powerless, underestimated, and manipulated and what it takes to go against society to assert who you actually want to be."
The Little Golden Key
By Roberto Aliaga; illustrated by Dani Padrón (Cuento de Luz)
"One Saturday morning, the Mouse brothers set off in search of adventure. They were very happy: the big one, the middle-sized one, and the little one. Next to the path, they saw something glittering, like a little piece of the sun. It was a little golden key. But what did it open?
"Sometimes we look far and wide and miss the most important thing; what's so near, and within each and every one of us."
---
Comments
---