Feature
Coming This Month
Notable February Indie Releases
Each month, our staff chooses several notable books released from indie presses and hybrid publishers.
Check out our top picks for the best new releases from indie presses this February - a mix of fiction, non-fiction and children's.
Let us know of any new releases you are excited about in the comment section below.
Happy reading!
---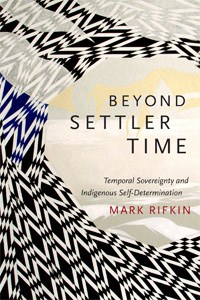 Beyond Settler Time: Temporal Sovereignty and Indigenous Self-Determination
By Mark Rifkin (Duke University Press)
What does it mean to say that Native peoples exist in the present? In Beyond Settler Time Mark Rifkin investigates the dangers of seeking to include Indigenous peoples within settler temporal frameworks. Claims that Native peoples should be recognized as coeval with Euro-Americans, Rifkin argues, implicitly treat dominant non-native ideologies and institutions as the basis for defining time itself. How, though, can Native peoples be understood as dynamic and changing while also not assuming that they belong to a present inherently shared with non-natives? Drawing on physics, phenomenology, queer studies, and postcolonial theory, Rifkin develops the concept of "settler time" to address how Native peoples are both consigned to the past and inserted into the present in ways that normalize non-native histories, geographies, and expectations. Through analysis of various kinds of texts, including government documents, film, fiction, and autobiography, he explores how Native experiences of time exceed and defy such settler impositions. In underscoring the existence of multiple temporalities, Rifkin illustrates how time plays a crucial role in Indigenous peoples' expressions of sovereignty and struggles for self-determination.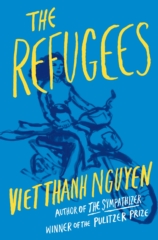 The Refugees
By Viet Thanh Nguyen (Grove Press)
Viet Thanh Nguyen's The Sympathizer was one of the most widely and highly praised novels of 2015, the winner not only of the 2016 Pulitzer Prize for Fiction but also the Center for Fiction First Novel Prize, the Edgar Award for Best First Novel, the Andrew Carnegie Medal for Excellence in Fiction, the Asian/Pacific American Award for Literature, and the California Book Award for First Fiction. Nguyen's next fiction book, The Refugees, is a collection of perfectly formed stories written over a period of twenty years, exploring questions of immigration, identity, love, and family.
With the coruscating gaze of The Sympathizer, in The Refugees Viet Thanh Nguyen gives voice to lives led between two worlds, the adopted homeland and the country of birth. From a young Vietnamese refugee who suffers profound culture shock when he comes to live with two gay men in San Francisco, to a woman whose husband is suffering from dementia and starts to confuse her for a former lover, to a girl living in Ho Chi Minh City whose older half sister comes back from America having seemingly accomplished everything she never will, the stories are a captivating testament to the dreams and hardships of immigration.
The second piece of fiction by a major new voice in American letters, The Refugees is a beautifully written and sharply observed book about the aspirations of those who leave one country for another, and the relationships and desires for self-fulfillment that define our lives.
The Souls of Black Folk
By W.E.B. Du Bois; illustrated by Steve Prince (Restless Books)
Restless Classics presents The Souls of Black Folk: W. E. B. Du Bois's seminal work of sociology, with searing insights into our complex, corrosive relationship with race and the African-American consciousness. Reconsidered for the era of Obama, Trump, and Black Lives Matter, the new edition includes an incisive introduction from rising cultural critic Vann R. Newkirk II and stunning illustrations by the artist Steve Prince.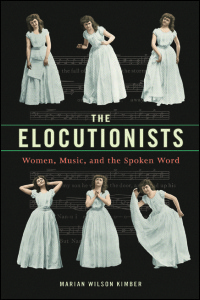 The Elocutionists: Women, Music, and the Spoken Word
By Marian Wilson Kimber (University of Illinois Press)
Emerging in the 1850s, elocutionists recited poetry or drama with music to create a new type of performance. The genre--dominated by women--achieved remarkable popularity. Yet the elocutionists and their art fell into total obscurity during the twentieth century.
Marian Wilson Kimber restores elocution with music to its rightful place in performance history. Gazing through the lenses of gender and genre, Wilson Kimber argues that these female artists transgressed the previous boundaries between private and public domains. Their performances advocated for female agency while also contributing to a new social construction of gender. Elocutionists, proud purveyors of wholesome entertainment, pointedly contrasted their "acceptable" feminine attributes against those of morally suspect actresses. As Wilson Kimber shows, their influence far outlived their heyday. Women, the primary composers of melodramatic compositions, did nothing less than create a tradition that helped shape the history of American music.
My Favorite Thing is Monsters
By Emil Ferris (Fantagraphics)
Narrated by 10-year old Karen Reyes in the form of a hyper-articulate graphic diary employing the iconography of B movie horror imagery and pulp monster magazines, My Favorite Thing is Monsters is a murder mystery, a family drama, a sweeping historical epic, and a psychological thriller about monsters, real and imagined, within and without. My Favorite Thing Is Monsters is set against the tumultuous political backdrop of late '60s Chicago. As the precocious Karen Reyes tries to solve the murder of her beautiful and enigmatic upstairs neighbor, Anka Silverberg, a holocaust survivor, we get to watch the interconnected and fascinating stories of those around her unfold, including her brother, Deeze, a heroin-addicted Vietnam war vet; Sam "Hotstep" Silverberg, a jazz musician; Mr. Gronan, a mobster; Leroy, a drag queen; and Mr. Chugg, a ventriloquist. When Karen's investigation takes us back to Anka's life in Nazi Germany, the reader discovers how the personal and the political, and the past and the present, converge, and how even the good can harbor a touch of the monstrous. Rendered in a kaleidoscopically and breathtakingly virtuosic visual style that combines panel sequences and montage, Emil Ferris' draftsmanship echoes the drawing of Otto Dix, George Grosz, and Robert Crumb. My Favorite Thing Is Monsters is a revelatory work of striking originality and will undoubtedly be greeted as the debut graphic novel of the year.
---
Comments
---