Feature
Coming This Month
Notable March Indie Releases
Each month, our staff chooses several notable books released from indie presses and hybrid publishers.
Check out our top picks for the best new releases from indie presses this March - a mix of fiction, non-fiction and children's.
Let us know of any new releases you are excited about in the comment section below.
Happy reading!
---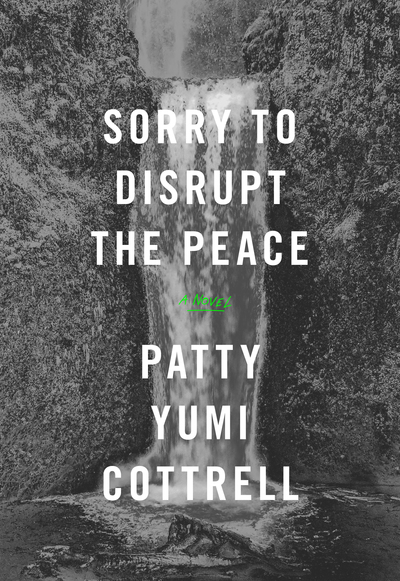 Sorry to Disrupt the Peace
By Patty Yumi Cottrell (McSweeney's)
Helen Moran is thirty-two years old, single, childless, college educated, and partially employed as a guardian of troubled young people in New York. She is accepting a furniture delivery in her shared studio apartment when her uncle calls to break the news: Helen's adoptive brother is dead.
According to the Internet, there are six possible reasons why her brother might have killed himself. But Helen knows better: she knows that six reasons is only shorthand for ''the abyss.'' Helen also knows that she alone is qualified to launch a serious investigation into his death, so she purchases a one-way ticket to Milwaukee. There, as she searches her childhood home and attempts to uncover why someone would choose to die, she will face her estranged family, her brother's few friends, and the overzealous grief counselor, Chad Lambo; she may also discover what it truly means to be alive.
A bleakly comic tour de force that's by turns poignant, uproariously funny, and viscerally unsettling, this debut novel has shades of Bernhard, Beckett, and Bowles -- and it announces the singular voice of Patty Yumi Cottrell.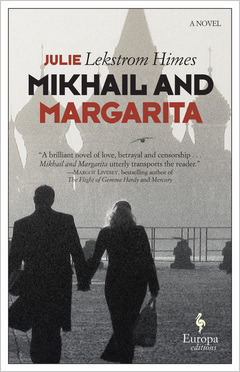 Mikhail and Margarita
By Julie Lekstrom Himes (Europa Editions)
It is 1933 and Mikhail Bulgakov's enviable career is on the brink of being dismantled. His friend and mentor, the poet Osip Mandelstam, has been arrested, tortured, and sent into exile. Meanwhile, a mysterious agent of the secret police has developed a growing obsession with exposing Bulgakov as an enemy of the state. To make matters worse, Bulgakov has fallen in love with the dangerously candid Margarita. Facing imminent arrest, and infatuated with Margarita, he is inspired to write his masterpiece, The Master and Margarita, a scathing novel critical of both power and the powerful.
Ranging between lively readings in the homes of Moscow's literary elite to the Siberian Gulag, Mikhail and Margarita recounts a passionate love triangle while painting a portrait of a country whose towering literary tradition is at odds with a dictatorship that does not tolerate dissent. Margarita is a strong, idealistic, seductive woman who is fiercely loved by two very different men, both of whom will fail in their attempts to shield her from the machinations of a regime hungry for human sacrifice. Debut novelist Julie Lekstrom Himes launches a rousing defense of art and the artist during a time of systematic deception, and she movingly portrays the ineluctable consequences of love for one of history's most enigmatic literary figures.
Frontier
By Can Xue (Open Letter)
Frontier opens with the story of Liujin, a young woman heading out on her own to create her own life in Pebble Town, a somewhat surreal place at the base of Snow Mountain where wolves roam the streets and certain enlightened individuals can see and enter a paradisiacal garden.
Exploring life in this city (or in the frontier) through the viewpoint of a dozen different characters, some simple, some profound, Can Xue's latest novel attempts to unify the grand opposites of life—barbarism and civilization, the spiritual and the material, the mundane and the sublime, beauty and death, Eastern and Western cultures.
A layered, multifaceted masterpiece from the 2015 winner of the Best Translated Book Award, Frontier exemplifies John Darnielle's statement that Can Xue's books read "as if dreams had invaded the physical world."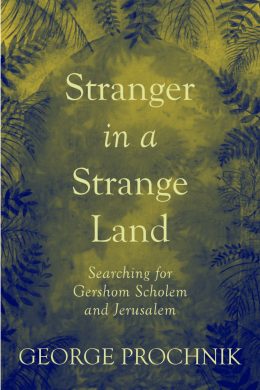 Stranger in a Strange Land: Searching for Gershom Scholem and Jerusalem
By George Prochnik (Other Press)
In Stranger in a Strange Land, George Prochnik revisits the life and work of Gershom Scholem, whose once prominent reputation, as a Freud-like interpreter of the inner world of the cosmos, has faded in the United States. He vividly recreates Scholem's upbringing in Berlin and brings to life Scholem's transformative friendship with Walter Benjamin, the critic and philosopher. In doing so, he reveals how Scholem's frustration with the bourgeois ideology of Germany during the First World War led him to discover Judaism, Kabbalah, and finally Zionism, as potent counter-forces to Europe's suicidal nationalism.
Prochnik's self-imposed exile in the Holy Land in the 1990s brings him to question the intellectual and theological constructs of Jerusalem, and to rediscover the city as a physical place, rife with the unruliness and fecundity of nature. Prochnik ultimately suggests that a new form of ecological pluralism must now inherit the energizing role once played by Kabbalah and Zionism in Jewish thought.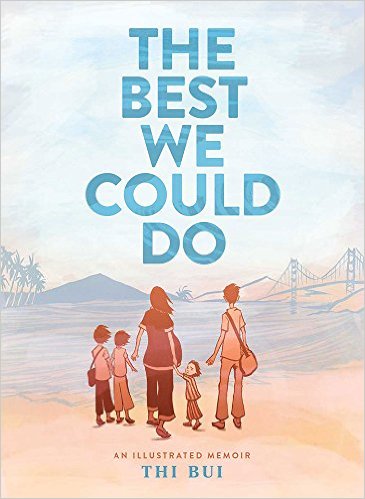 The Best We Could Do
By Thi Bui (Abrams)
This beautifully illustrated and emotional story is an evocative memoir about the search for a better future and a longing for the past. Exploring the anguish of immigration and the lasting effects that displacement has on a child and her family, Bui documents the story of her family's daring escape after the fall of South Vietnam in the 1970s, and the difficulties they faced building new lives for themselves.
At the heart of Bui's story is a universal struggle: While adjusting to life as a first-time mother, she ultimately discovers what it means to be a parent—the endless sacrifices, the unnoticed gestures, and the depths of unspoken love. Despite how impossible it seems to take on the simultaneous roles of both parent and child, Bui pushes through. With haunting, poetic writing and breathtaking art, she examines the strength of family, the importance of identity, and the meaning of home.
In what Pulitzer Prize–winning novelist Viet Thanh Nguyen calls "a book to break your heart and heal it," The Best We Could Do brings to life Thi Bui's journey of understanding, and provides inspiration to all of those who search for a better future while longing for a simpler past.
Women Who Read Are Dangerous
By Stefan Bollmann (Abbeville Press)
What is it about a woman reading that has captivated hundreds of artists over the centuries? Stefan Bollmann's Women Who Read Are Dangerous explores this popular subject in more than 70 artworks—drawings, paintings, photographs, and prints—by iconic artists such as Henri Matisse, Edward Hopper, Suzanne Valadon, August Sander, Rembrandt, and many more.
As the book's provocative title indicates, a woman reading was once viewed as radical. In chapters such as "Intimate Moments" and "The Search for Oneself," Bollmann profiles how a woman with a book was once seen as idle or suspect, and how women have gained autonomy through reading over the years. Bollmann offers intelligent and engaging commentary on each work of art in Women Who Read Are Dangerous, telling us who the subject is, her relationship to the artist, and even what she is reading. With works ranging from a 1333 Annunciation painting of the angel Gabriel speaking to the virgin Mary, book in hand, to twentieth-century works, such as a stunning photograph of Marilyn Monroe reading Ulysses, this appealing survey provides a veritable slideshow of the many iterations of a woman and her book—a compelling subject to this day.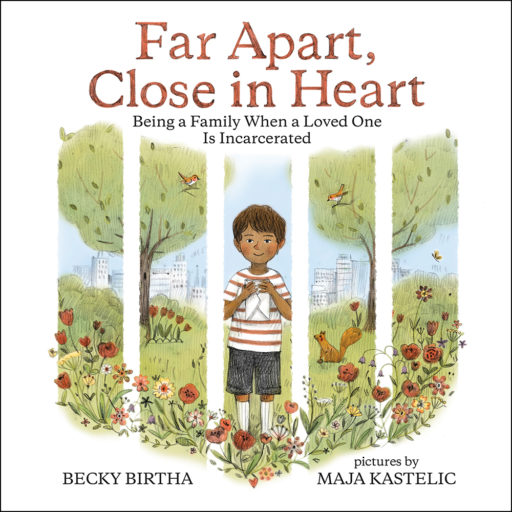 Far Apart, Close in Heart: Being a Family when a Loved One is Incarcerated
By Becky Birtha; illustrated by Maja Kastelic (Albert Whitman & Company)
Children can experience many emotions when a parent is in jail or prison. They may be angry, sad, lonely, or scared. Sometimes friends act differently toward them. Sometimes the children begin acting differently too. In this important book, young readers will learn that even when it feels like nothing can get better again, there are ways they can improve their circumstances. Sending letters, talking to a trusted grown-up about their feelings, and even visiting a parent in jail or prison can help keep a parent close in their hearts. Use this title as a helpful tool to start a conversation with any child in this situation and to remind them they are not alone.
---
Comments
---