Independent Publisher on Instagram
Feature
Grams & Books
The Best Literary Instagrams to Follow
Social media can be a major procrastination tool, it is true. And while we don't advise spending hours scrolling through your twitter and instagram feeds in lieu of writing, we do recommend a healthy relationship with certain forums to inspire creativity and find like-minded writers and readers. With that in mind, we sent Rachel Pasche deep into the mire of Instagram to find the best profiles for writers and readers. Check them out below!
This account features a sketch accompanied by a quote of an author who gave a reading attended by the runner of the account, Kate Gavino. The account serves to give recognition to authors and as a base of moderately inspirational quotes about life, writing, reading, and a variety of other topics discussed by the authors during their reading. The account has since generated a book for Kate, whose sketches and short blurbs taken from readings are gaining popularity, and hopefully inspiring followers to attend readings in their time.
Page habit is an account and a website that delivers sets of boxed books to subscribers, with a variety of genres to choose from and fun book paraphernalia to accompany them. The Instagram account is run by a member of the Page Habit team named Phoebe, who displays photos of the unboxing each month, the books she's reading along with submissions, relatable book memes, and photos encouraging and enticing followers to pick up a book and read. The monthly reveals of the book boxes provide descriptions of the books in question, and often advertise in this way. Additionally, each caption has a Q&A asking a question about books, characters, favorite reads, recent reads, etc. that provide book recommendations, favorite authors, and quirky questions about different series and books.
Robin Sloan is a relatively new author, having written two popular books, Mr. Penumbra's 24-Hour Bookstore and Sourdough. He's currently on a book reading tour around the US to promote Sourdough, and his Instagram is both comical and promotional. He posts photos from his readings, signings, releases, and other author-ly aspects of his life with funny quips for captions, and he regularly posts about different bookstores and other authors to encourage followers to further integrate themselves into the reading and writing community. He also shares his writing process through regular posts, which I found to be both inspiring and helpful.
An account for the extreme booklovers of the world. I found this account to be appallingly interesting: it sells products based off books! That may sound confusing, but this interesting take on book merchandise roped me in within five minutes of scrolling through pictures. All booklovers have favorites, books we'd buy again if we had a craving to read it that very minute, and this account takes that passion and turns it into products. Soaps, lotions, lip balms, and perfumes based off and named for books and characters. Some examples: Caraval lotion for the Caraval book by Stephanie Garber. Rose, mulled wine, raspberries, and sage scents and a label that matches the cover. A lip balm called "dorian" to match the Throne of Glass cover and bookmark. This page is perfect for those megafans who want to fully immerse themselves with the scents of their favorite books.
---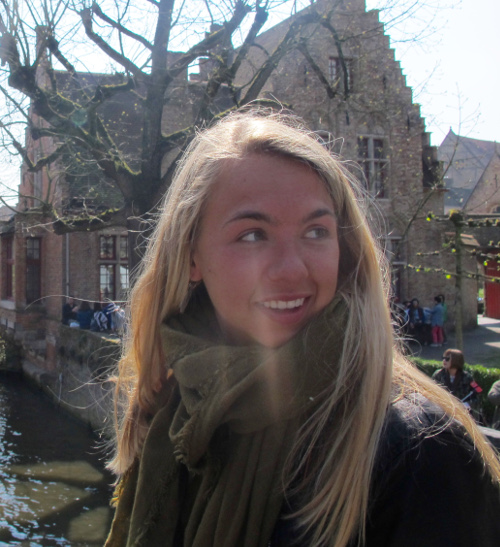 Rachel Pasche attends the University of Michigan, where she studies Creative Writing and Entrepreneurship. She is an avid swimmer, hiker, and reader; her favorite author presently is Philip Pullman. She hopes to graduate in May of 2018 and continue reading, writing, and meeting others who share her passions.
---
Comments
---