Feature
Book Lover's Shopping Guide
What to Get Your Favorite Bibliophiles... and Yourself!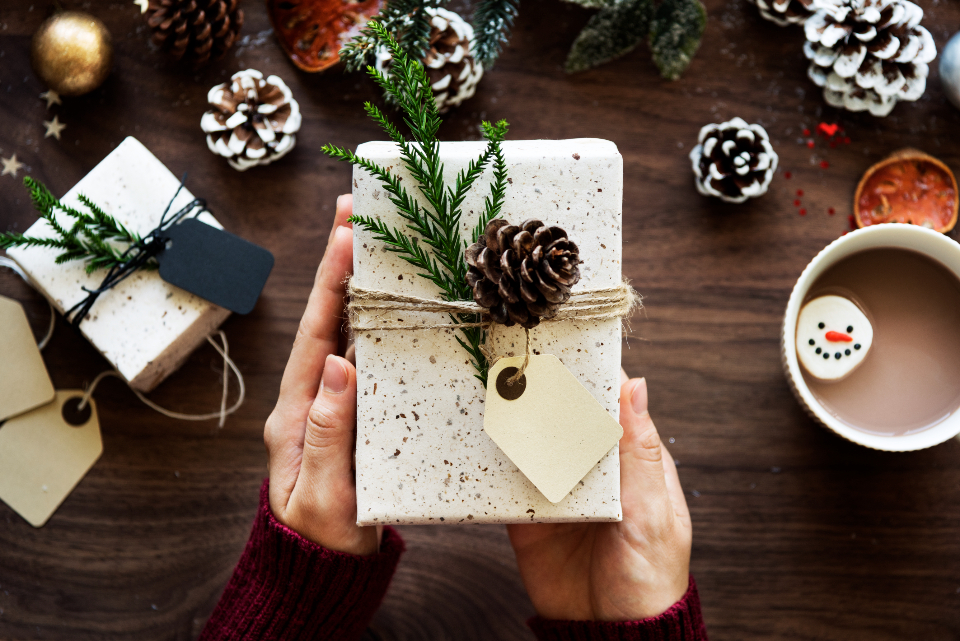 "Books make great gifts because they have whole worlds inside of them. And it's much cheaper to buy somebody a book than it is to buy them the whole world!"
― Neil Gaiman

Maybe you are already making your list and checking it twice. Maybe you just remembered the Jack o' Lantern on your front porch is still there. Whatever level of holiday prep, once again Independent Publisher has the gift list for the bibliophiles in your life. This year we have a special addition, too- decoration ideas for you! Sure, the feeling of giving the perfect gift is wonderful. But we want to share some ideas to make your own holiday bookish and bright as well.
Deck the Halls with...
Frostbeard Studio has lots of literary themed candles- from Old Books to the Outlander inspired Sassenach- which made our list a couple years ago. While lights and decorations are sure to get you in the holiday spirit, the right scents can be as important as decor. This year, try one (or all) of Frostbeard's limited edition Winter Collection. Whether it is the fresh, outdoorsy scents of Through the Wardrobe, Bah Humbug, or The Wall or the the the warm, comfy Christmas at the Burrow, these candles will brighten up your holidays.
https://www.frostbeardstudio.com/collections/winter
Book Folding Patterns
For book lovers, the idea of throwing away books can be painful. Even if the books are water damaged, a little moldy or virtually unreadable from other incidents, they are still beloved. For some, turning them into works are art can be an acceptable compromise. Some tear out pages and use them for paintings or prints. We like the intricate looking, very festive book folding. Guides on how to makes these creations are very affordable, too. Perfect for the crafty booklover.
https://www.etsy.com/listing/486812951/book-folding-pattern-christmastime-combi
Trim the Tree in Fantasy
Some book series have surpassed the page and become all around cultural phenomena. Harry Potter and Game of Thrones, thanks largely to their adaptations, are massively popular. Now, thanks to Hallmark Keepsakes and Think Geek, you can hang Ron or Jon from your tree.
https://www.hallmark.com/search?q=harry+potter+ornament
http://www.thinkgeek.com/brain/whereisit.cgi?t=game+of+thrones+christmas

Wrapped with a Bow...
Reading Socks
When winter cold sets in, curling up with a good book is especially inviting. These socks will not only keep you warm, they will also signal others that you might need a new title- no wait.
https://www.etsy.com/listing/562035663
Library Throw
Speaking of keeping warm. The Library of Congress always has fantastic gifts for readers. This throw is no different. For those of us who remember library cards, the memory of searching the card catalog can be just as warming as a nice blanket.
https://library-of-congress-shop.myshopify.com/collections/frontpage/products/library-card-throw
Reading Poster
Many people keep reading journals. Many also set goals to read all the classics. The 100 Books Bucket List poster is a genius combination of both. When you check a title off your list, you get to scratch off the poster to reveal art!
https://www.uncommongoods.com/product/100-books-scratch-off-poster
Literary Shot Glasses
Great writers and shot of liquor are no strangers to one another. This brilliant set of shot glasses features famous writers and some of their more witty observations about drinking. No bibliophile will want to party without them.
https://philosophersguild.com/products/Great-Drinkers-Shot-Glasses
Hiding In Plain Sight
How does a bibliophile to keep things safe- or at the very least private? Hide it in a book, of course. These fun bits of library camouflage are as clever as they are practical.
https://www.secretstoragebooks.com/collections/traditional-book-safes
---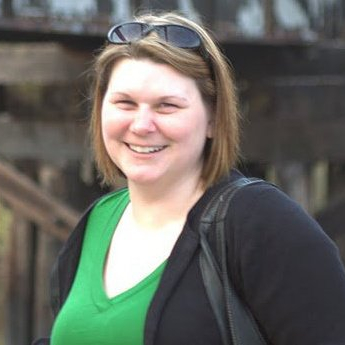 Amy Shamroe is Festival Director and Awards Coordinator at Jenkins Group. She has spent most of her adult life working in, with, and around books. Though she started her career as a bookseller, for the past eight years she has worked as a Jack of All Trades for the Awards. In her spare time, Amy enjoys traveling, sits on her local library's Friends Board, and keeps a blog about what she reads (when she remembers to update it).
---
Comments
---