Independent Publisher on Instagram
Tech Desk
From the Tech Desk
Three Book Publishing Technology Predictions for the New Decade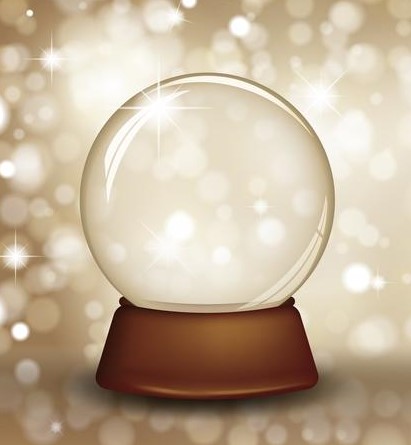 2020 marks the start of a brand-new decade—and potentially the start of a new era in the world of book publishing. The 2010s were a tumultuous time for publishing technology, seeing both the rise and ultimate stagnation of the e-book and the explosion of the audiobook. 10 years ago, the smart prediction would have been for all publishing to follow music into the digital realm. As the decade came to a close, though, print books
were showing a surprising amount of life
. In fact, as we embark on a new decade, the book publishing market has a sort of "the more things change, the more they stay the same" energy about it. Where everything from music to film to television to news media is virtually unrecognizable from where we were 10 years ago, publishing's disruptions have not proved to be as revolutionary. That fact begs the question: what will be the big developments in book publishing technology going forward—both this year and throughout the coming decade? Here are three of our biggest predictions:
1. Podcasts and audiobooks will see more crossover
Perhaps the biggest development to play out in book tech over the past 10 years was the somewhat surprising rise of audiobooks. We say "surprising" because audiobooks themselves are far from new. On the contrary, the very first audiobook was recorded
all the way back in the 1950s
. But as internet speeds allowed for faster downloading and easier streaming of audio content, audiobooks were able to free themselves of the shackles of physical formats—an evolution that has made all the difference. The convenience, accessibility, and portability of the format helps explain why it
generated nearly $1 billion in revenue in 2018
—and why it almost certainly surpassed $1 billion for 2019. Simply put, audiobooks are more appealing when they don't consist of 15 separate CDs.
The other factor that has likely helped drive the growth of audiobooks is the rise of podcasts. Spoken-word audio is way, way more popular today than it was a decade ago, and the popularity of podcasts is the driver. As these two formats continue their synchronous rise, expect to see more crossover between the two. That crossover could take nearly any form. Podcasts about books? Podcasts hosted by authors? Narrative-based podcasts? These things are all already happening; the 2020s will simply take them to further extremes. Who knows? Tomorrow's next great storytellers could choose the podcast route rather than the traditional publishing route.
2. Libraries will look beyond books to exciting new tech services
We love libraries and are thrilled that this very-traditional bastion of literacy and reading has thus far survived the technology age. In order to thrive going forward, though, libraries are going to have to evolve and embrace new technologies. Many libraries are already doing just that, by giving their cardholders opportunities to check out e-books and other digital assets (see below for more on this subject). In Traverse City, Michigan—
Independent Publisher's
backyard—
the public library is now offering 3D printing services
. These types of tech services will likely prove crucial in the coming decade, both to the libraries that offer them and to the book industry that often relies on libraries to expand its readership and reach.
3. Publishers and libraries will wage an important battle over e-book borrowing
Speaking of digital assets at libraries, publishers and libraries are at something of an impasse right now on how to handle the distribution of e-books and audiobooks. It's extremely easy for readers to check out e-books from the library, often requiring no physical trip to the library at all. But this ease of use is antithetical to the complexity of the library e-book system. Libraries usually get big discounts when they buy physical books directly from the publisher, but it's the opposite with e-books, for which libraries must purchase licenses—often for hundreds of dollars. These licenses then enable the library to lend the e-book to a limited number of patrons—say, 50. Once that number is reached, the license expires and the library must purchase it again.
It's a bad system for libraries, but makes sense from the publisher's perspective given the popularity of the library e-book market and how directly it cuts into e-book sales. Unfortunately, there's no real answer or compromise, beyond publishers simply barring libraries from lending e-book titles at all. That's the general direction things seem to be taking, after Macmillan
instituted a two-month embargo
on selling e-book and audiobook licenses to libraries. The battle between publishers and libraries on this front could easily prove to be one of the most consequential book publishing developments this decade.
What are your big publishing technology predictions for the new decade? Be sure to let us know on social media!
* * * * *
Image: vecteezy.com
* * * * *
Craig Manning is currently studying English and Music at Western Michigan University. In addition to writing for IndependentPublisher.com, he maintains a pair of entertainment blogs, interns at the Traverse City Business News, and writes for Rockfreaks.net and his college newspaper. He welcomes comments or questions concerning his articles via email, at manningcr953 (at) gmail.com.
---
Comments
---