IPPY Entrants Celebrate Life – Express Concern & Compassion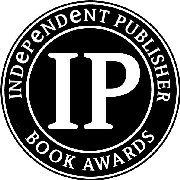 Congratulations and sincere thanks to the nearly 2,000 independent authors and publishers who participated in the 2009 Independent Publisher Book Awards. This year we reached a new milestone of participation, with more than 4,090 entries. The 410 medal-winning books listed herein come from 44 U.S. states plus the District of Columbia; 8 Canadian provinces; and 6 countries overseas. The number of medals awarded per category varies according to the number of entrants submitted in each category.
In this 13th year of our contest I'm again struck by the compassion and concern expressed by IPPY-winning authors for their fellow human beings and for our planet Earth. For example, this year's two Environment/Ecology category gold medalists are not only stunningly beautiful books, but they argue passionately for water conservation and curtailing global warming – to save the Colorado River and the habitat of the polar bear – and both include some of the best nature photography you'll ever see, combined with heartfelt essays. One of the silver medalists asks, "Where Have All the Flowers Gone?" and campaigns for saving nature by reintroducing wildflowers across the land. Both bronze medalists are action-oriented books. The Little Green Book includes the quote from Buckminster Fuller, "We are on a spaceship; a beautiful one. It took billions of years to develop. We're not going to get another. Now, how do we make this spaceship work?" The book offers 365 ways to make Spaceship Earth work, from #1, "Eat More Veggies" to #363, "Practice Green Sex" (you'll have to read the book…) You Can Save the Earth lists just seven, more general ways to do so, beginning with Love the Earth: "In the same way that you love a child, a friend, a family member, or anyone special in your life, you must also love the Earth. Your love requires thoughtfulness and action."
We saw spectacular work in so many categories – so much creativity, so much passion -- so much truth. The main thing I've learned about independent authors and publishers over the years is that they tell the truth. We judged passionately truthful memoirs and biographies, soulfully truthful self-help books, and brutally honest critiques of our social and political systems.
It is this dedication to truth and the art of literature that makes these awards worthwhile and inspires us to delve into the massive task of judging each year. So, if you appreciate books written from the heart, not the wallet, and dedicated to truth, not profit, check out these 400 award-winning books – they deserve your attention and admiration. Here's to the spirit of independence! - Jim Barnes, Awards Director
Independent Publisher on Instagram
Feature
Announcing 2009 IPPY Awards National and Regional Results
Recognizing Excellence in Independent Publishing - 13th Annual Awards
Jenkins Group is proud to announce the results in the 65 National categories and 20 Regional categories of this year's Independent Publisher Book Awards. 3,380 books were in entered in the national contest (an average of 50 contenders per category) and 710 books were entered in the regional contest (an average of 35 per category). See the 2009 Outstanding Books of the Year results listing here. Congratulations to all!
(Award winners: Click here for helpful links, press release, info and merchandise.)
---
1. Fine Art
Gold (tie): Seventy-Three Funshine, by Jason Jagel (Electric Works) and Julius Friedman: Images and Ideas, by Julius Friedman (Butler Books)
Silver: The American Scene On Paper: Prints and Drawings from the Schoen Collection, with an essay by Harry Katz (Georgia Museum of Art)
Bronze (tie): The History of Gardens in Paintings, translated by Russell Stockman (Abbeville Press) and Black: A History of Color, by Michel Pastoueau (Princeton University Press)
---
2. Performing Arts
Gold: The Complete Quincy Jones: My Journey and Passions, by Quincy Jones (Insight Editions)
Silver: Inside Beethoven's Quartets: History, Performance, Interpretation, by Lewis Lockwood, Joel Smirnoff, Ronald Copes, Samuel Rhodes, and Joel Krosnick (Harvard University Press)
Bronze (tie): World's Coolest Movie Star: The Complete 95 Films (and Legends) of Jean Gabin, Volumes One and Two, by Charles Zigman (Allenwood Press); Historic Photos of Broadway: New York Theater, 1850-1970, text and captions by Leonard Jacobs and images from the Billy Rose Theatre Division (Turner Publishing Company) and 80 Years of the Oscar: The Official History of the Academy Awards, by Robert Osborne(Abbeville Press)
---
3. Photography
Gold: Eddie Adams: Vietnam, by Alyssa Adams (Umbrage Editions)
Silver (tie): First Doubt: Optical Confusion in Modern Photography, by Joshua Chuang (Yale University Art Gallery) and Cuba, by Ernesto Bazan (Bazan Photos Publishing)
Bronze (tie): This Moment, Photography, by Lisa Kristine (Migration Edition) and Edge of Forever: Images of Lake Superior, by Peter Scott Eide (Monolith Publications)
---
4. Architecture
Gold: Oscar Niemeyer: Curves of Irreverence, by Styliane Philippon (Yale University Press)
Silver Home Delivery: Fabricating the Modern Dwelling, by Barry Bergdoll (The Museum of Modern Art)
Bronze (tie): Architecture of the Cape Cod Summer: The Work of Polhemus Savery DaSilva, by Michael J. Crosbie (Images Publishing) and The Design Hotels Year Book 2009, by Design Hotels AG (Design Hotels AG)
---
5. Popular Fiction
Gold (tie): The Dyodyne Experiment, by James Doulgeris and V. Michael Santoro (Synergy Books) and Peak Experience, by Bud Connell (ARC Publishers)
Silver (tie): A Plague of Scoundrels, by Jon Cory (Komenar Publishing) and Do The Math: A Novel of the Inevitable, by Philip B. Persinger (iUniverse)
Bronze (tie): Deceptive Intentions, by M.L. Malcolm (A Good Read Publishing); Brother, by James Fredericks (Bascom Hill) and The Rhythm of Selby, by Marti Healy (The Design Group Press)
---
6. Literary Fiction
Gold: Adam the King, by Jeffrey Lewis (Other Press)
Silver (tie): The Spirit of the Place, by Samuel Shem (The Kent State University Press) and The Clock of Heaven, by Dian Day (Inanna Publications)
Bronze (tie): Cain's Version, by Frank Durham (Iroquois Press) and Sailor Girl, by Sheree-Lee Olson (Porcupine's Quill)
---
7. Short Story Fiction
Gold: The Cult of Quick Repair, by Dede Crane (Coteau Books)
Silver (tie): Evidence, by Ian Colford (The Porcupine's Quill) and Our People: Stories, by Ian MacMillan (BkMk Press, University of Missouri)
Bronze (tie): Based on a True Story, by Hesh Kestin (Dzanc Books) and Things That Pass for Love, by Allison Amend (Other Voices Books)
---
8. Anthologies
Gold (tie): A Stranger Among Us: Stories of Cross Cultural Collision and Connection, edited by Stacy Bierlein (Other Voices Books) and And the World Changed: Contemporary Stories by Pakistani Women, edited by Muneeza Shamsie (The Feminist Press at CUNY)
Silver: Listen To Me: Shared Secrets from Write Girl, by Keren Taylor (WriteGirl)
Bronze: upstreet: number four, edited by Vivian Dorsel (Ledgetop)
---
9. Juvenile/Young Adult Fiction
Gold (tie): Aloha Crossing, by Pamela Bauer Mueller (Pinata Publishing) and Mary and Jody in the Movies, by JoAnn S. Dawson (Jabberwocky/Sourcebooks)
Silver (tie): ABANDONED: The Jesse Chance Thomas Story, Book One, by Bo Bradly (Booksurge) and Run Like Jäger, by Karen Bass (Coteau Books)
Bronze (tie): The Land of Curiosities: Lost in Yellowstone, 1872-1873, by Deanna Neil (The Ecoseekers); Trail Magic: Lost in Crawford Notch, by M.H. Sullivan (Romagnoli Publications) and 56 Water Street, by Melissa Strangeway (iUniverse Star)
---
10. Fantasy/Science Fiction
Gold: The Broken Thread, by Linda Smith (Coteau Books)
Silver: Madman's Dance, by Jana G. Oliver (Dragon Moon Press)
Bronze (tie): I, robot, by Howard Smith (Robot Binaries & Press) and Quondam, by Jayel Gibson (Synergy Books)
---
11. Historical/Military Fiction
Gold (tie): Katherine's Wish, by Linda Lappin (Wordcraft of Oregon) and The Confederate War Bonnet, by Jack Shakely (iUniverse)
Silver (tie): The Fire and the Light, by Glen Craney (Brigid's Fire Press) and Aurora Crossing: A Novel of the Nez Perces , by Karl H. Schlesier (Texas Tech University Press)
Bronze (tie): As the Eagle, Flies the King: Redemption Coming, Book 1, by Wendy M. McNeice (Tate Publishing and Enterprises) and Two Brothers: One North, One South, by David H. Jones (Staghorn Press)
---
12. Horror
Gold: Johnny Gruesome, by Gregory Lamberson (Medallion Press)
Silver: Agnes Hahn, by Richard Satterlie (Medallion Press)
Bronze (tie): Bone Chiller, by R. M. Heske (Heske Horror) and Of Wolf and Man: A Triumvirate Novel, by Christopher Andrews (Rising Star Visionary Press)
---
13. Multicultural Fiction Adult
Gold: If I Die in Juarez, by Stella Pope Duarte (University of Arizona Press)
Silver: Mosquito, by Roma Tearne (Europa Editions)
Bronze (tie): The Women's Warrior Society, by Lois Beardslee (University of Arizona Press) and Rankin Inlet, by Mara Feeney (Gaby Press)
---
14. Multicultural Fiction – Children's
Gold: The Apprentice's Masterpiece: A Story of Medieval Spain, by Melanie Little (Annick Press)
Silver: Santa Claus in Baghdad: and Other Stories about Teens in the Arab World, by Elsa Marston (Indiana University Press)
Bronze: The Forbidden Well, by Angela Lee (Booksurge)
---
15. Mystery/Suspense/Thriller
Gold: Armageddon Conspiracy, by John Thompson (Joggling Board Press)
Silver (tie): Ruins of Grandeur, by Donald Geddes III (Morgana Press); Stealing Trinity, by Ward Larsen (Oceanview Publishing) and Death of a Cozy Writer, by G. M. Malliet (Midnight Ink)
Bronze (tie): Leading Lady, by Heywood Gould (Five Star Publishing/Gale Cengage Learning); The Devil Can Wait, by Marta Stephens (BeWrite Books) and Conspiracy of Silence, by Martha Powers (Oceanview Publishing)
---
16. Religious Fiction
Gold: The 6th Seal, by J.M. Emanuel (Booksurge)
Silver (tie): The Happy Soul Industry, by Steffan Postaer (Inkwater Press) and Babylon's Tablet of Destiny, by Jack Dun with Fletcher Poret (Raider Publishing International)
Bronze (tie): Passport, by Christopher Blunt (Pelican Crossing Press) and One Fine Season, by Michael Sheehan (Authorhouse)
---
17. Romance
Gold: Broken Wing, by Judith James (Medallion Press)
Silver: The Road to Eden's Ridge, by M.L. Rose (Iroquois Press)
Bronze: Star Crossed, by Margaret Hastings-James (Comfort Publishing)
---
18. True Crime
Gold: The Predator Next Door, by Darlene Ellison (hta Books)
Silver: Luggage by Kroger, by Gary Taylor (iUniverse)
Bronze: Don't Get Arrested in South Carolina, by J.B. Simms (Erik Publishing)
---
19. Visionary Fiction
Gold (tie): The Wail, by Jan Hartman (Les Deux Publishers) and Lightland: A Supernatural Thriller, by Kenny Kemp (Alta Films Press)
Silver: Numenon, by Sandy Nathan (Vilasa Press)
Bronze (tie): Moondance, by Karen M. Black (Ricochet Publishing) and Choosing to Be: Lessons in Living from a Feline Zen Master, by Kat Tansey (iUniverse)
---
20. Children's Picture Books (7 & Under)
Gold (tie): My Name is Not Isabella, by Jennifer Fosberry (Monkey Barrel Press) and One, by Kathryn Otoshi (KO Kids Books)
Silver (tie): Butterfly Kisses for Grandma and Grandpa, by Alayne Kay Christian (Blue Whale Press) and Monkey with a Tool Belt, by Chris Monroe (Carolrhoda Books)
Bronze (tie): All of Life is School, by Kermit Weeks (KW Intellectual Properties) and Just Teddy, by Emily Lim; illustrated by Neal Sharp (Mustard Seed Books)
---
21. Children's Picture Books (All Ages)
Gold (tie): Dark Fiddler: The Life and Legend of Nicolo Paganini, by Aaron Frisch and Gary Kelley (The Creative Company) and Ankle Soup, by Maureen Sullivan and Alison Josephs (MoJo InkWorks)
Silver (tie): The White Bear: A Tale from the Blue Ridge Mountains, by Ellie Kirby (Fox Creek Press) and A Polar Bear Night of Stars and Light, by Jennifer LaBella (Windermere House Publishing)
Bronze (tie): The Journey of Bushky Bushybottom, written and illustrated by Jeri Landers (Ochre Moon Press) and The Dump Man's Treasures, by Lynn Plourde (Down East)
---
22. Children's Interactive
Gold: One Night in Frogtown, by Philip Pelletier (One World Musical Books)
Silver: Anyone Can Draw Cartoonagrams, by Steve Brosnihan (Fly By Knight Designs)
Bronze (tie): Famous Figures of Ancient Times: Movable Paper Figures to Cut, Color, and Assemble, by Cathy Diez-Luckie (Figures In Motion) and Didyano? Animal Families of the Zoos & Aquariums, written and illustrated by Timothy D. Thomas (Thomas Expressions)
---
23. Juvenile-Teen-Y/A Non-Fiction
Gold: Girlz Just Wanna Be Loved, by Liz Walker (LVLup Pty Ltd)
Silver (tie): Countdown to College: 21 'To-Do' Lists for High School, by Valerie Pierve and Cheryl Rilly (Front Porch Press) and How the World Works, by Douglas Hackney (Amboy Media)
Bronze: A Teen's Guide to NOT Being Perfect, by Tom Krause (Bluegrass Publishing)
---
24. Multicultural N-F Juv-Teen-YA
Gold: A Boy Named Beckoning, by Gina Capaldi (Carolrhoda Books)
Silver (tie): Peacemaking Circles and Urban Youth: Bringing Justice Home, by Carolyn Boyes-Watson, Ph.D. (Living Justice Press) and Great Peacemakers: True Stories from Around the World, Ken Beller and Heather Chase (LTS Press)
Bronze (tie): An Unlikely Family: Voices of Ethiopian and American Youth Who Are Turning Tragedy into Hope, by Ben Beisswenger, Christopher Beisswenger, Margaret Eldred, Zoe Dmitrovsky, Meron Foster, and Carolynne Krusi (Anemone Publishing Co.) and Ethiopian Voices: Tsion's Life, by Stacy Bellward (Amharic Kids)
---
25. Multicultural Non-Fiction Adult
Gold (tie): Days Like Floating Water: A Story of Modern China, by Susan Edwards McKee (Oak Leaf Impressions Press) and Poverty and Promise: One Volunteer's Experience of Kenya, by Cindi Brown (Just One Voice)
Silver: Transformation from Tragedy: Stories of Hope, Faith & Community After the Tsunami, by Thomas R. Winkel and Nicola M. Winkel (WordPoint Publishing Group)
Bronze (tie): The Muslim Next Door, by Sumbul Ali-Karamali (White Cloud Press) and The Fragile Mind: How It Has Produced and Unwittingly Perpetuates America's Tragic Disparities, by Dr. Jarik E. Conrad (AuthorHouse)
---
26. Essay/Creative Non-Fiction
Gold: An Enemy of the People: The Unending Battle Against Conventional Wisdom, by Lawrence R. Velvel (Doukathsan Press)
Silver: Riffing on Strings: Creative Writing Inspired by String Theory, edited by Sean Miller and Shveta Verma (Scriblerus Press)
Bronze (tie): Where Quirky Meets Menacing: an autobiography in collage, by Kim Smith (Smith & Co.); Small Comforts: Essays at Middle Age, by Jeffrey Hammond (Kent State University Press) and Overlooked America, Edited by the Editors of Planning Magazine (American Planning Association)
---
27. Autobiography/Memoir
Gold: Kafka Comes to America: Fighting for Justice in the War on Terror, by Steven T. Wax (Other Press)
Silver (tie): The Iraq War Blog, by Faiza Al-Araji, Raed Jarrar, and Khalid Jarrar (Second Chance Publishing) and What They Could Not Forget, by Nancy Ringel and Jenni Hadden (Publishing for the Generations)
Bronze (tie): Race and Remembrance, by Arthur L. Johnson (Wayne State University Press) and Santiago's Children: What I Learned about Life at an Orphanage in Chile, by Steve Reifenberg (University of Texas Press)
---
28. Biography
Gold: Starting with Serotonin: How a High-Rolling Father of Drug Discovery Repeatedly Beat the Odds, by Ann G. Sjoerdsma (Improbable Books)
Silver: Outrageous Hero: The B.T. Collins Story, by Maureen Collins Baker (Bryce Hill Publishing)
Bronze (tie): Child of the Sit-Downs: The Revolutionary Life of Genora Dollinger, by Carlton Jackson (Kent State University Press); Ivor Gurney and Marion Scott: Song of Pain and Beauty, by Pamela Blevins (Boydell Press) and Paul Cahn Makes His Mark, by Debra M. Schwartz (Heritage Publishing)
---
29. Aging/ Death & Dying
Gold: The Majesty of Your Loving: A Couple's Journey Through Alzheimer's, by Olivia Ames Hoblitzelle (Green Mountain Books)
Silver (tie): Audacious Aging, edited by Stephanie Marohn (Elite Books) and A Healing Touch: True Stories of Life, Death, and Hospice, edited by Richard Russo (Down East)
Bronze: Notes from the Waiting Room: Managing a Loved One's End-of-Life Hospitalization, by Bart Windrum (Axiom Action)
---
30. Animals/Pets
Gold (tie): 8 State Hurricane Kate: The Journey and Legacy of a Katrina Cattle Dog, by Jenny Pavlovic (8 State Kate Press) and Life Unbridled: What Animals Teach Us about Spiritual Freedom, by Liz Mitten Ryan and 'The Animals' (Prima Publishing)
Silver (tie): The Bears of Katmai, by Matthias Breiter (BreiterView Publishing) and Bees: Nature's Little Wonders, by Candace Sauage (Greystone Books)
Bronze: Equus Revisited: A Complete Approach to Athletic Conditioning, by Meredith Hodges (Lucky Three Ranch)
---
31. Business/Career/Sales
Gold (tie): Customer Loyalty Concepts: The First Interactive Thought Book, by Jeffrey Gitomer (Lito Press) and The Star Profile: A Management Tool to Unleash Employee Potential, by Jathan Janove (Davies-Black Publishing)
Silver (tie): How Come No One Knows About Us? by Robert Deigh (W Business Books) and The Nonprofit Career Guide: How to Land a Job That Makes a Difference, by Shelly Cryer (Fieldstone Alliance)
Bronze (tie): Sales Encyclopedia, by John J. Chapin, Robert J. Chapin, Kyle Andrews, Bill Hall, Keith Mooradian, and Jean Marie Reheuser (Eagle View Publishing) and Take The Cold Out of Cold Calling: Web Search Secrets for the Inside Info on Companies, Industries, and People, by Sam Richter (Beaver's Pond Press)
---
32. Coffee Table Books
Gold: Visions of America: Photographing Democracy, by Joseph Sohm (Visions of America)
Silver (tie): American Farmer: The Heart of Our Country, by Paul Mobley and Katrina Fried (Welcome Books) and Wildlands Philanthropy: The Great American Tradition, by Tom Butler and Antonio Vizcaíno (Earth Aware)
Bronze (tie): Horse Warriors: India's 61st Cavalry, by Henry Dallal (Henry Dallal Publishing); Paris Icons, by Leslie J. Little (Icon Images) and Big: The 50 Greatest World Record Catches, by Mike Rivkin (Greenwich Workshop Press)
---
33. Cookbooks
Gold (tie): Hip Asian Comfort Food, by Dennis Chan (Blue Bamboo Publishing) and Peace Meals: A Book of Recipes for Cooking and Connecting, by The Junior League of Houston (The Junior League Of Houston, Inc.)
Silver (tie): Food Festivals of Italy: Celebrated Recipes from 50 Food Fairs, by Leonardo Curti and James O. Fraioli (Gibbs Smith) and The Paris Neighborhood Cookbook: Danyel Couet's Guide to the City's Ethnic Cuisine, by Danyel Couet (Interlink Publishing Group)
Bronze: Char-Broil's Everybody Grills! by the Authors of Creative Homeowner (Creative Homeowner)
---
34. Current Events
Gold: Curse Of the Black Gold: 50 Years of Oil in the Niger Delta, by Michael Watts and Ed Kashi (powerHouse)
Silver (tie): Plan C: Community Survival Strategies for Peak Oil and Climate Change, by Pat Murphy (New Society Publishers) and Reinventing Collapse: The Soviet Example and American Prospects, by Dmitry Orlov (New Society Publishers)
Bronze (tie): Depletion and Abundance: Life on the New Home Front, by Sharon Astyk (New Society Publishers); The Accidental American: Immigration and Citizenship in the Age of Globalization, by Rinku Sen and Fekkak Mamdouh (Berrett-Koehler Publishers); The Cuba Wars: Fidel Castro, the United States, and the Next Revolution, by Daniel P. Erikson (Bloomsburg Press) and Out of Poverty: What Works When Traditional Approaches Fail, by Paul Polak (Berrett-Koehler Publishers)
---
35. Education/Academic/Teaching
Gold: Wisconsin: Our State, Our Story (Textbook and Teacher's Edition), by Bobbie Malone, Kori Oberle, Susan O'Leary, Mary Mullen (Wisconsin Historical Society Press)
Silver (tie): Once Upon a Time…Storytelling to Teach Character and Prevent Bullying, by Elisa Davy Pearmain (Character Development Group) and Our Musical World: Creative Insights into a Planet's Cultural Diversity, by Leonie E. Naylor & Michael L. Naylor (Visions and Vibrations International)
Bronze (tie): Crying in the Wilderness: A Voice for America's Children, by Tomaline Sharpe Lenox (Point Vierge Publishing) and The Integrated Iridology Textbook, by Toni Miller (Inter Health Australia)
---
36. Environment/Ecology/Nature
Gold (tie): Grand Canyon: River at Risk, by Wade Davis (Earth Aware Editions) and The Last Polar Bear: Facing the Truth of a Warming World, by Steven Kazlowski (Braided River)
Silver (tie): Smogtown: The Lung-Burning History of Pollution in Los Angeles, by Chip Jacobs & William J. Kelly (Overlook Press) and Where Have all the Flowers Gone? by Charles Flower (Papadakis Publisher)
Bronze (tie): You Can Save the Earth: 7 Reasons Why & 7 Simple Ways, edited by June Eding (Hatherleigh Press) and The Little Green Book, by Joseph R. Provey and Owen Lockwood (Creative Homeowner)
---
37. Erotica
Gold: Tasting Him/Tasting Her: Oral Sex Stories, edited by Rachel Kramer Bussel (Cleis Press)
Silver: Flagrante Delicto, by Santillo (Santillo Photography)
Bronze: In Deep Waters 2: Cruising the Strip, by Radclyffe and Karin Kallmaker (Bold Strokes Books)
---
38. Finance/Investment/Economics
Gold: Crunch: Why Do I Feel So Squeezed? (And Other Unsolved Economic Mysteries), by Jared Bernstein (Berret-Koehler Publishers, Inc.)
Silver: The Speculation Economy: How Finance Triumphed Over Industry, by Lawrence E. Mitchell (Berrett-Koehler Publishers, Inc.)
Bronze (tie): Good Money: Birmingham Button Makers, the Royal Mint, and the Beginnings of Modern Coinage, 1775-1821, by George Selgin (The Independent Institute/The University of Michigan Press) and The Subprime Solution: How Today's Global Financial Crisis Happened and What to Do About It, by Robert J. Shiller (Princeton University Press)
---
39. Gay/Lesbian
Gold: Rubbing Mirrors, by Brigitte Lewis (Detour Press)
Silver: We Are DNA, by Brian Lucas (PANIC Press)
Bronze: Gay San Francisco: Eyewitness Drummer – Vol 1: A Memoir of the Sex, Art, Salon, Pop Culture War, and Gay History of Drummer Magazine from the Titanic 1970s to 1999, by Jack Fritscher (Palm Drive Publishing)
---
40. Gift/Holiday/Specialty
Gold: Tribute: A Pictorial of the National World War II Memorial, by Duane A. Lempke (Tribute 4 Foundation)
Silver (tie): Cole Family Christmas, by Jennifer Liu and Hazel Cole Kendle (Next Chapter Press) and The Great Mrs. Claus, by Chris Allan Shoemaker (Claus Family Christmas)
Bronze: Legs Talk: A Modern Girl's Dating Tale, by D.E. Boone (GFM)
---
41. Health/Medicine/Nutrition
Gold: Playing (less) Hurt: An Injury Prevention Guide for Musicians, by Janet Horvath (Playing [less] Hurt)
Silver: A Day Without Pain, by Mel Pohl, MD, FASAM. with Mike Donahue (Central Recovery Press)
Bronze (tie): 8 Steps to a Pain-Free Back: Natural Posture Solutions for Pain in the Back, Neck, Shoulder, Hip, Knee, and Foot (Remember When It Didn't Hurt), by Esther Gokhale LAc and Susan Adams (Pendo Press); The Ethics of Autism: Among Them but Not of Them, by Deborah R. Barnbaum (Indiana University Press) and Aesthetic & Restorative Dentistry: Material Selection & Technique, by douglas A. Terry, DDS, Karl Fl Leinfelder, DDS, MS, and Willi Geller (Everest Publishing Media)
---
42. Graphic Novel/Drawn Book – Humor/Cartoon
Gold: The Spirit: A Pop Up Graphic Novel, by Will Eisner (Insight Editions)
Silver: Bumbling Through Borneo, by Tom Schmidt (Kakibubu Media Limited)
Bronze: Evan Brain's Christmas List and Other Shenanigans: Boy Warrior Fights Evil, by Eve Becker-Doyle and Evan Brian Doyle (Becker Doyle and Associates Publishing)
---
43. Graphic Novel/Drawn Book – Drama/Documentary
Gold: The Red Star: Sword of Lies, by Christian Gossett (Archangel Studios)
Silver: Hatter M: The Looking Glass Wars, by Frank Beddor with Liz Cavalier (Automatic Pictures Publishing)
Bronze (tie): Macbeth: The Graphic Novel, script adaptation by John McDonald, art by Jon Haward (Classical Comics Ltd.) and Good and Evil, by Michael Pearl (No Greater Joy Ministries, Inc.)
---
44. History
Gold (tie): Jerusalem: City of Longing, by Simon Goldhill (Belknap/Harvard University Press) and Truman & MacArthur, by Michael D. Pearlman (Indiana University Press)
Silver (tie): Dirty Secrets, Dirty War, by David Cox (Evening Post Publishing Company/Joggling Board Press) and The Comanche Empire, by Pekka Hamalainen (Yale University Press)
Bronze (tie): A Cruel Wind: Pandemic Flu in America 1918-1920, by Dorothy A. Pettit and Janice Bailie (Timberlane Books); Who We Were: A Snapshot History of America, by Michael Williams, Richard Cahan, and Nicholas Osborn (Chicago CityFiles Press) and White House History: Collection 3, 13-18 (White House Historical Association)
---
45. Home & Garden
Gold: 1001 Ideas For Better Gardening, by Pippa Greenwood (Creative Homeowner)
Silver (tie): Scott Cohen's Outdoor Kitchen Design Workbook, by Scott Cohen and Elizabeth Lexau (Booksurge) and Can't Fail Room Makeovers, by Mark and Lucianna Samu (Creative Homeowner)
Bronze: Designing Your Perfect House: Lessons From an Architect, by William J. Hirsch, Jr. AIA (Dalsimer Press)
---
46. How-To (Crafts/Hobby)
Gold: A Passion for Sea Glass, by C.S. Lambert (Down East Books)
Silver (tie): Knitting On Top of the World, by Nicky Epstein (Nicky Epstein Books) and Celebrating With Jewish Crafts, by Rebeca Edid Ruzansky (Rebeca Edid)
Bronze (tie): Show Me How: 500 Things You Should Know, by Derek Fagerstrom, Lauren Smith, and the Show Me How Team (Weldon Owen Publishing) and Scrapbooks: An American History, by Jessica Helfand (Yale University Press)
---
47. Humor
Gold: Zombies Ate My Headlines, by Hon. Judge Rufus Peckham, Tim Murray, Chad Hermann, and Randy Baumann (Carbolic Smoke Books)
Silver: Running with Stilettos: Living a Balanced Life in Dangerous Shoes, by Mary Wagner (iUniverse)
Bronze (tie): "Our Pal God" and Other Presumptions: A Book of Jewish Humor, by Jeffry V. Mallow (iUniverse) and Kick Litter: Nine-Step Program for Recovering Litter Addicts, by Perre DiCarlo and Chen Design Associates (CDA Press)
---
48. Inspirational/Spiritual
Gold: Stay for Lunch: A Story of Faith and Friendship, by Anne Goodwin (Pleasurable Pause Press)
Silver (tie): Extraordinary Healers, Vol. 2: CURE Readers Honor Oncology Nurses (CURE Media Group) and Take the Walk: A Journey to Awareness, to Action, and to Hope, by HANSON and Billy Cerveny (3CG Books)
Bronze (tie): The Via Crucis, by Shawn Small and Jenny Slaver (Providence House Publishers); Lessons from Oz, by Julienne LaFleur (The Flower Tree Press); Notes to My Daughter Before You Go, by Vesna M. Bailey (OMNI Publishing) and Welcome Home to Yourself, by Suzanne Kyra and Nathan Derksen (Relationships Matter Publishing)
---
49. New Age (Mind-Body-Spirit)
Gold: Chakra Gardens: Opening the Senses of the Soul, by Carol Cumes (Mitra Publishing Group)
Silver: When the Soul Awakens: The Path to Spiritual Evolution and a New World Era, by Nancy Seifer and Martin Vieweg (Gathering Wave Press)
Bronze (tie): Memory in Our Bones: Exploring the Mysteries of Mind, Body, and Spirit, by H. Elizabeth Burke (EarthSong Foundation Press); Women of Wisdom: Empowering the Dreams and Spirit of Women, by Kris Steinnes, et. Al. (Wise Woman Publishing) and Reclaiming Eros: Sacred Whores and Healers, by Suzanne Blackburn and Margaret Wade (Suede Publishing)
---
50. Parenting
Gold (tie): Early Intervention and Autism: Real-Life Questions, Real Life Answers, by James Ball (Future Horizons) and Proud Parents' Guide to Raising Athletic, Balanced, and Coordinated Kids, by Karen Ronney (Thomas Nelson)
Silver (tie): Raising Bookworms: Getting Kids Reading for Pleasure and Empowerment, by Emma Walton Hamilton (Beech Tree Books) and Babies with Down Syndrome: A New Parent's Guide, edited by Susan J. Skallerup (Woodbine House)
Bronze: Sounds for Silence: Baby Settling Program, by Harry Zehnwirth (Okidokie)
---
51. Poetry
Gold (tie): The Baseball Field at Night, by Patricia Goedicke (Lost Horse Press) and or words to that effect, by Dave Tutin (openDmusic)
Silver: Wildflowers at my Doorstep, by Marni Norwich (Karma Press)
Bronze (tie): Flowers of Flame: The Unheard Voices of Iraq, by Sadek Mohammed, Soheil Najm, Haider Al-Kabi, and Dan Veach (Michigan State University Press); 200 Nights and One Day, by Margaret Rozga (Benu Press); Keep This Forever, by Mark Halliday (Tupelo Press); A Witch's Dictionary, by Sarah Kennedy (Elixir Press) and Practice, by Dan Bellm (Sixteen Rivers Press)
---
52. Popular Culture/Leisure
Gold: Superheroes: Fashion and Fantasy, by Andrew Bolton with an essay by Michael Chabon (Metropolitan Museum of Art Publications)
Silver (tie): The 27s: The Greatest Myth of Rock & Roll, by Eric Segalstad and Josh Hunter (Samadhi Creations) and On the Brink of Fame: Pop Stars in the Swinging 60's, by Ian Wright (SP Turner Group);
Bronze (tie): Hollywood Babylon: It's Back! by Darwin Porter and Danforth Prince (Blood Moon Productions, Ltd.) and Carter's Everything Vintage 2009: The Post 1950's Price Guide, by Trent McVey and John Furphy (Carter's Publications)
---
53. Psychology/Mental Health
Gold: Staying Sane in a Crazy World, by Eberhard Kronhausen & Phyllis Kronhausen
Silver: The Way I See It: A Personal Look at Autism & Asperger's, by Temple Grandin, Ph.D. (Future Horizons)
Bronze (tie): Alphabet Kids: From ADD to Zallweger Syndrome, by Robbie Woliver (Jessica Kingsley Publishers) and Emotion-Focused Couples Therapy: The Dynamics of Emotion, Love and Power, by Leslie S. Greenberg and Rhonda N. Goldman (American Psychological Association)
---
54. Sports/Fitness/Recreation
Gold (tie): Rowable Classics: Wooden Single Sculling Boats and Oars, by Darryl J. Strickler (WoodenBoat Books) and Whitewater Kayaking: The Ultimate Guide, 2nd edition, by Ken Whiting and Kevin Varette (The Heliconia Press)
Silver: Classic Yachts, photographs by Gilled Martin-Raget, text and illustrations by Francois Chevalier (Abbeville Press)
Bronze: Loyal Sons: The Story of The Four Horsemen and Notre Dame Football's 1924 Champions, by Jim Lefebvre (Great Day Press)
---
55. Reference
Gold: The Book Collector's Guide to L. Frank Baum and Oz, by Paul R. Bienvenue (March Hare Books)
Silver (tie): All Beer Guide, by Alex Barlow and Diane Barlow (Red Apple) and Black Powder Revolvers: Reproductions and Replicas, by Dennis Adler (Blue Book Publications)
Bronze: New Lakota Dictionary, by Lakota Language Consortium (Lakota Language Consortium)
---
56. Religion
Gold: No Ordinary Angel: Celestial Spirits and Christian Claims about Jesus, by Susan R. Garrett (Yale University Press)
Silver: The Third Basic Instinct: How Religion Doesn't Get You, by Alex S. Key (BookSurge)
Bronze (tie): The Living Buddha: An Interpretive Biography, by Daisaku Ikeda and translated by Burton Watson (Middleway Press) and Flesh Made Word: Saints' Stories and the Western Imagination, by Aviad Kleinberg and translated by Jane Marie Todd (Belknap/Harvard)
---
57. Science
Gold: Green Algae Strategy: End Oil Imports and Engineer Sustainable Food and Fuel, by Mark Edwards (CreateSpace)
Silver: Twilight War: The Folly of U.S. Space Dominance, by Mike Moore (Independent Institute)
Bronze (tie): Confessions of an Alien Hunter: A Scientist's Search for Extraterrestrial Intelligence, by Seth Shostak (National Geographic); The Thinking Person's UFO Book, by Gordon Chism (BookSurge) and The Final Paradigm: Tragedy, Religion, Knowledge and Folly in our Neuro-Mechanical Life, by Prof Nikolai Eberhardt (BookSurge)
---
58. Self Help
Gold (tie): Spontaneous Combustion: Setting Your Life on Fire, by Laurel Vespi (Rock Solid Press) and Campus Calm University, by Maria Pascucci (Campus Calm University Press)
Silver (tie): Make Any Divorce Better, by Ed Sherman (NOLO Press); Being Naked: A Nine Week Journey Towards Self-Awareness, by Janis Altman (Ampersand, Inc) and Choose Your Life: A Travel Guide for Living, by Karen Gedig Burnett (GR Publishing)
Bronze (tie): Peace Love and Lemonade: A Recipe to Make Your Life Sweeter, by Nancy Stampahar (Silver Lining Solutions) and Using Beauty and Her Beast to Introduce the Human Shadow, by Kay Newell Plumb (WorldView Press)
---
59. Sexuality/Relationships
Gold: Best Sex Writing 2009, edited by Rachel Kramer Bussel (Cleis Press)
Silver: G-Spot Playguide: 7 Simple Steps to G-Spot Heaven! by Kim Switnicki and Barry Switnicki (Lioness for Lovers)
Bronze (tie): Frog or Prince? The Smart Girl's Guide to Boyfriends, by Kaycee Jane (Trafford Publishing) and Where Did My Wife Go? Understanding and Surviving Menopause, Mid-Life Crises and the Empty Nest Syndrome, by Jim Vigue (Power Publications)
---
60. Transportation (Automotive/Aviation/Railroad)
Gold: Shelby Cars in Detail: Cars of the Shelby American Collection, by Frank Barrett and Boyd Jaynes (David Bull Publishing)
Silver: Cadillac at 100: Legacy and Leadership, by Maurice Hendry (Automobile Heritage Publishing and Communication)
Bronze (tie): Café Racer: The Motorcycle, by Mike Seate (Parker House) and Driving Style: GM Design's First Century, by Mark R. Cantey (MRC Publishing)
---
61. Travel Essay
Gold: Twenty West: The Great Road Across America, by Mac Nelson (SUNY Press)
Silver: A Road More or Less Traveled: Madcap Adventures Along the Appalachian Trail, by Stephen Otis & Colin Roberts (Sunnygold)
Bronze (tie): The Call of the World: A Young Man's Journey of Discovery, by Trent Newcomer (iUniverse); Marco Polo Didn't Go There, by Rolf Potts (Travelers' Tales) and The Marco Polo Odyssey, by Harry Rutstein (Bennett & Hastings Publishing)
---
62. Travel Guidebook
Gold: Naughty Paris: A Lady's Guide to the Sexy City, by Heather Stimmler-Hall (Fleur-de-Lire Press)
Silver (tie): Good Night and God Bless: A Guide to Convent and Monastery Accommodation in Europe, by Trish Clark (Paratus Press) and To Vietnam with Love, by Kim Fay (ThingsAsian Press)
Bronze (tie): Ancient Greece: An Explorer's Guide, by Robert Emmet Meagher and Elizabeth Parker Neave (Interlink Publishing Group) and The Guide to Baja Sea Kayaking, by Dave Eckardt (Paddle Publishing)
---
63. Women's Issues
Gold: Maggots In My Sweet Potatoes: Women Doing Time, by Susan Madden Lankford (Humane Exposures Publishing)
Silver (tie): Daughters of India: Art and Identity, by Stephen P. Huyler (Abbeville Press) and Saving Bekyah: Confronting Female Circumcision, Sexuality & Womanhood, by Caroline Omoifo (Sun Rose Publishers)
Bronze: 1 Piece of Advice: Exceptional Women from around the Globe Inspire You to Unlock Your Potential, by Patricia J. Moser-Stern & Barbara K. Moser (1 Piece of Advice, Inc.)
---
64. Writing/Publishing
Gold: The Fine Print of Self Publishing: The Contracts & Services of 45 Self-Publishing Companies Analyzed Ranked & Exposed, by Mark Levine (Bascom Hill Publishing)
Silver: The Voice of the Muse: Answering the Call to Write, by Mark David Gerson (LightLines Media)
Bronze: Right Before You Write, by Jonathan O'Brien, Ph.D. (Sandy Point Ink)
---
65. Best Book Marketing
Gold: Cole Family Christmas, by Jennifer Liu Bryan with Hazel Cole Kendle (Next Chapter Press - http:colefamily-christmas.com)
Silver: Stories from the Golden Age, by L. Ron Hubbard (Galaxy Press/Author Services Inc. - http://www.goldenagestories.com)
Bronze: Perfect on Paper, by Maria Murnane (Wink's Ink - http://mariamurnane.com)
---
Regional Book Awards Results
These regional "IPPYs" were designed to spotlight the best regional titles from around North America. Over 700 entries were received from across the U.S. and Canada. Books were judged alongside books for and about their regions only, based on their quality and regional significance.
U.S. North-East - Best Regional Fiction
Gold: Mill Town, by P.D. LaFluer (RGI Press)
Silver: Rigged for Murder, by Jenifer LeClair (Durban House Press)
Bronze: The Hierophant of 100th Street, by Cullen Dorn (Frog Books)
---
U.S. North-East - Best Regional Non-Fiction
Gold (tie): Walking Through the Seasons, by Marilyn Webb Neagley (Wind Ridge Publishing) and Stories, Food, Life from North Country Radio, edited by Ellen Rocco (North Country Public Radio)
Silver (tie): Lake Champlain: A Natural History, by Mike Winslow (Lake Champlain Committee) and Acadia Panorama: Images of Maine's National Park, by Alan Nyiri (Down East)
Bronze: Tiggie: The Lure and Lore of Commercial Fishing in New England, by Charles "Tiggie" Peluso and Sandy Macfarlane (iUniverse)
---
Mid-Atlantic – Best Regional Fiction
Gold: Pennies for Joseph, by Donna C. Ebert (Pen-it Publishing)
Silver: Mission: Murder, by Betty Kerr Orlemann (Shadowdance Press/Word Forge Books)
Bronze: The Elephant Hotel: Hedwig and the Tagebuch, by Marie Kobres Bone (AuthorHouse)
---
Mid-Atlantic – Best Regional Non-Fiction
Gold: Vietnam Mailbag: Voices from the War 1968-1972, by Nancy E. Lynch (Broad Creek Books)
Silver (tie): Portraits of Resilience: Holocaust Survivors of South Jersey, edited by Maryann McLaughlin (ComteQ Publishing) and The Byrd: Celebrating the Byrd Theatre, by George A. Bruner, Jr., Jayne Hushen, and Wayne Dementi (Dementi Milestone)
Bronze (tie): Jefferson, A Monticello Sampler, by Rick Britton (Mariner Publishing) and The Ol' Hook and Eye, by John G. Hartzler (Hartzler Publishing)
---
South-East – Best Regional Fiction
Gold: The Front Porch Prophet, by Raymond L. Atkins (Medallion Press)
Silver: Swallow Savannah, by Ken Burger (Evening Post Publishing Company/Joggling Board Press)
Bronze: Child of the Mountain, by Marjorie E. Dufault (iUniverse)
---
South-East – Best Regional Non-Fiction
Gold: Painting North Carolina: Impressions en Plein Air, by Kimberlee C. Maselli (Creative Pursuits)
Silver (tie): Sweetgum Slough: A 1930s Memoir, by Claire Karssiens (iUniverse) and It Was Never About a Hot Dog and a Coke, by Rodney L. Hurst, Sr. (WingSpan Press)
Bronze (tie): On Solid Rock: The Founding Vision of Florida Presbyterian/Eckerd College, by Stephanie Kadel Taras, Ph.D. (Eckerd College) and Bear Revelations: Paul Bryant the Man, by Steve Clark (Pine Hill Books)
---
South – Best Regional Fiction
Gold: Requiem for a Redneck, by John P. Schulz (Wheredepony Press)
Silver: Robber's Roost, by Guyanne Booth (Brown Books)
Bronze: The Power: A Novel of Voodoo, by Jim Duggins (BookSurge)
---
South – Best Regional Non-Fiction
Gold: Confessions of a Bi-Polar Mardi Gras Queen, by Marie Etienne (Alluvium Books)
Silver (tie): St. Mark's Episcopal Church, by Lewis F. Fisher (Maverick Publishing Company) and Cooking Louisiana True (Abita Beer)
Bronze (tie): Houston Deco: Modernistic Architecture of the Texas Coast, by Jim Parsons and David Bush (Bright Sky Press) and Fire in the Cane Field: The Federal Invasion of Louisiana and Texas, January 1861-January 1863, by Donald S. Frazier (State House Press)
---
Great Lakes – Best Regional Fiction
Gold: The Dead Guy, by Doug Hewitt (Aberdeen Bay)
Silver: Harry Bentley's Second Chance, by Dave Jackson (Castle Rock Creative)
Bronze: If I Should Never Wake, by Jeanene Cooper (Island View Press)
---
Great Lakes – Best Regional Non-Fiction
Gold (tie): Old Farm: A History, by Jerry Apps (Wisconsin Historical Society Press) and The Rise of the Magnificent Mile, by Eric Bronsky and Neal Samors (Chicago's Books Press)
Silver (tie): That's Outrageous!, by Fred Gray (Flowing Well Publications) and Driftwood: Stories Picked Up Along the Shore, by Howard Sivertson (Lake Superior Port Cities, Inc)
Bronze: Of Woods and Water: A Photographic Journey Across Michigan, by Ron Leonetti and Christopher Jordan (Quarry Books)
---
Mid-West – Best Regional Fiction
Gold: The Confederate War Bonnet: A Novel of Civil War in Indian Territory, by Jack Shakely (iUniverse)
Silver: The Mystery of Tree Rings, by Mark Meierhenry and David Volk (South Dakota State Historical Society Press)
Bronze: Beginnings, by Lorraine Theall (BookSurge)
---
Mid-West – Best Regional Non-Fiction
Gold (tie): Movers and Shakers, Scalawags and Suffragettes: Tales from Bellefontaine Cemetery, by Carol Ferring Shepley (Missouri History Museum) and Mystery of the Irish Wilderness, by Leland and Crystal Payton (Lens & Pen Press)
Silver (tie): The West as I Lived It, by Ed Lemmon (State Publishing Company) and What Does Justice Look Like?, by Waziyatawin (Living Justice Press)
Bronze: They Know Who They Are, by Mike and Martha Larsen (Chickasaw Press)
---
West-Mountain – Best Regional Fiction
Gold: Vendetta Canyon, by Stan Lynde (iUniverse)
Silver: Vegas Die, by Stephen Grogan (Addison & Highsmith Publishers)
Bronze: Zion's Promise: Amidst War's Alarms, by Chris Jefferies (Jefferies Books)
---
West-Mountain – Best Regional Non-Fiction
Gold (tie): Remembering Awatovi: The Story of and Archaeological Expedition in Northern Arizona 1935-1939, by Hester A. Davis (Peabody Museum Press/Harvard University) and Hunting the American West: The Pursuit of Big Game for Life, Profit and Sport, 1800-1900, by Richard C. Rattenbury (Boone and Crockett Club Publication)
Silver: Wild Hoofbeats: America's Vanishing Wild Horses, by Carol Walker (Painted Hills Publishing)
Bronze (tie): Kinship: A Story of the Kinneys, an English-American Family, by Roger L. Kinney (Superior Publishing Co.) and Wind River Country: Hidden Heart of Wyoming, by Baynard Fox (Fremont Country Publishing)
---
West-Pacific – Best Regional Fiction
Gold: Dream Helper: A Novel of Early California, by Willard Thompson (Rincon Publishing)
Silver (tie): Bad Vibrations, by Dan Anderson (Murder, Mayhem & Malice Press) and Annie's Second Wind, by Wally Carlson (Book Publishers Network)
Bronze: Dead of Winter, by Sean Harris (L & L Dreamspell)
---
West-Pacific – Best Regional Non-Fiction
Gold: (tie) California Trip, by Richard Blair and Kathleen Goodwin (Color & Light Editions) and All the Saints of the City of the Angels: Seeking the Soul of L.A. on Its Streets, stories and paintings by J. Michael Walker (Heyday Books)
Silver (tie): Wild Alaska, by Matthias Breiter (BreiterView Publishing) and Napa: Behind the Bottle, by Bill Tucker (Bill Tucker Studio)
Bronze (tie): Romantic Napa Valley: An Insider's Guide for Couples, by Autumn Millhouse (Romantic Travel Publishing) and Lady in the Locker Room: Madcap Memoirs of the Early L.A. Dodgers, by Flo Thomasian Snyder (Desert Publishing)
---
Canada–East – Best Regional Fiction
Gold: Kaitlyn Wolfe: Crown Attorney, by Jacqui Morrison (Lachesis Publishing)
Silver: Call of a Distant Shore, by Corinne Hoebers (4th Floor Press)
Bronze: Peggy of the Cove: Secrets, by Ivan Fraser
---
Canada–East – Best Regional Non-Fiction
Gold: Butchers, Bakers and Building the Lakers: Voices of Collingwood, by Christine E. Cowley (LifeGems Personal Histories)
Silver: Proud Past, Bright Future, by Maranda Moses (Union United Church)
Bronze (tie): Life's Lessons: A Successful Collection of Failures, by Ted Fearnley and Rick Fearnley (4th Floor Press), I Went Down to St. James Infirmary, by Robert W. Harwood (Harland Press)and Marlowe's Ghost, by Daryl Pinksen (iUniverse)
---
Canada-West – Best Regional Fiction
Gold: Altar and Throne, by Ed Zaruk (AuthorHouse)
Silver: Seth Curjiss, by Ray May (Jules Publishing)
Bronze: The Mystic, by Howard Eaton (No Boundary Press)
---
Canada-West – Best Regional Non-Fiction
Gold (tie): The Peace: a history in photographs, by Donald Pettit (Peace Photographics) and Outrider of Empire: The Life and Adventures of Roger Pocock, by Geoffrey A. Pocock (University of Alberta Press)
Silver: Weather: Four Seasons on Howe Sound, by Jay Tyrrell (Stop Down Press)
Bronze (tie): Heritage Trees of Alberta (Heritage Tree Foundation of Canada) and Duncan's War, by Gerry Carline
---
Comments
---