ALA Gets the Word Out
In May of 2012, the ALA released a new report titled "E-content: The Digital Dialogue." The 28-page document was published as a supplement to American Libraries magazine, which reaches thousands of ALA members, among others. The report discusses everything from library/publisher relationships to Amazon's infringement on eBook readers' privacy.
"One of the things we try to do for ALA members is keep them informed about policies, marketing, business activities, and so forth that may affect them," Russell said. "The supplement is meant to educate the members, to tell them this is what is happening now."
Below is a table of contents from the report:
DIGITAL WORKING GROUP PUSHES FOR EXPANDED EBOOK ACCESS
A new member initiative is addressing the crucial issues surrounding libraries and digital content
BY SARI FELDMAN AND ROBERT WOLVEN
WARNING: YOU ARE ABOUT TO ENTER THE EBOOK ZONE
Libraries and publishers are moving into a shadowy land where everything they've long known is up for grabs
BY ROBERT C. MAIER AND CARRIE RUSSELL
NAVIGATING THE EBOOK REVOLUTION
Players in the publishing realm voice their thoughts and concerns
BY JAMES LARUE
A PUBLISHER'S VIEW
To strengthen the library-publisher relationship, we must begin with dialogue
BY LISA LONG HICKMAN
A DIGITAL DILEMMA: EBOOKS AND USERS' RIGHTS
New technology may prove inhospitable to privacy and conducive to censorship
BY DEBORAH CALDWELL-STONE
LESSONS FROM THE TYPEWRITER
As technology fragments books, we must avoid fragmenting culture
BY PETER BRANTLEY
For more information, read the report here, visit the ALA website, or check out some of the other ALA resources below:
Judgment Day for Apple and Big Five Publishers
ALA resolution on publishers and practices that discriminate against library users
American Library Association President Molly Raphael, ALA delegation discuss library e-book lending with publishers
Libraries Own Random House Ebooks
ALA Board Backs Intensified Ebook Advocacy
ALA meets with Association of American Publishers on e-books
Feature
The Battle for eBooks
The ALA Speaks Out on the Issue of Digital Content Lending
EBooks have been dramatically changing the publishing landscape in the past decade. Today, digitization is catching up with us, as the American Library Association and publishers everywhere struggle to come to a solution for eBook lending. Both the new technology and the intangible nature of the eBook have made it difficult for libraries everywhere to secure digital copies and share them with library users.
I spoke with Carrie Russell, the director of the Program on Public Access to Information for the American Library Association's Office for Information Technology Policy, about the big issues surrounding the eBook debate.
"We've always had a problem not being able to acquire eBooks from certain big houses," Russell explained. "I don't think anyone really talked about eBooks early on because few libraries were acquiring eBooks. About four years ago, when more people bought e-readers, the issue came to forefront and the discussion about whether publishers would sell eBooks to libraries became quite serious."
The ALA has had strong relationships with publishers for decades, and yet today only two of the Big Six (Random House, Simon & Schuster, Penguin, McMillan, Hachette, and HarperCollins) offer eBook titles to libraries. This results in a lackluster selection for readers, and a hassle for libraries.
"The big issue for the Big Six is their front list," Russell said of the sales stalemate. "They are concerned that if libraries have the front list it will displace sales, although there is no data to suggest that this is true. Regular library users are the same people who buy books. I believe we're moving in right direction. We have collected data and done a lot of work to prepare ourselves to talk to publishers and we're very close to suggesting solutions that will work for both publishers and libraries. We believe this will involve new business plans that deviate from the traditional library/publisher deals."
Everything from a pay-per-use model to a limited, publisher-created bookshelf selection has been suggested to try to address the problem of lending eBooks. However, there are other more likely, and less drastic, models that may take precedent.
"Both libraries and publishers will have to compromise," Russell said. "Publishers want to ensure that their front lists are financially viable, and they still want to sell print. For some time, libraries will continue to buy print. Negotiations will no doubt involve some compromise with the front list. A current option that has some steam for the publishers is libraries offering books online for users to purchase. This includes books they lend for free and also a catalogue of books they don't have. The system works well for both libraries and publishers as both get a portion of sale price."
Interestingly, Russell reports that authors are entering the eBook lending conversation. With the advent of self-publishing, many writers maintain certain copyrights that can allow them to sell their books directly to libraries.
"Authors want their books in the library," Russell told me. "It is a form of validation for a book to be selected for its collection by librarians who both know what their users like and know a quality book when they read one. In the future, it may be the case the libraries start acquiring books from authors or author associations that want to work with libraries more closely. For example, several science fiction writers groups are very open to selling to libraries."
As the ALA endeavors to find a solution to sharing digital content with publishers and authors, the Association is also hard at work updating libraries around the country.
"First of all, we have to make people more aware that we are offering eBooks," Russell said. "Then, instead of browsing the stacks, the enhanced discovery point for eBooks will eventually be in an online catalogue. We will have to do some new labeling and organization to reach the readers who come to the physical library."
We have no doubt that libraries will continue to adapt to the changes fueled by the digital revolution. However, that doesn't mean they couldn't use help from library and book lovers all over the world. With the status of eBook lending up in the air, Russell encourages readers, authors, and publishers to engage in conversations with their libraries and to work together to get equal access to eBooks.
"Maintaining libraries as a community resource for free lending will be difficult if we cannot have a negotiation process with authors and publishers," she stated. "For the most part, state taxes fund libraries, and we are faced with the fact that citizens are paying taxes and libraries can't use the dollars to pay for the material. We're seeing the effect of the eBook conflict on readers in their frustration when they come to library and they can't have the titles they want. Some have written letters to the publishers or to political decision makers and say 'Hey, we need to have these books.' Our libraries have so many functions; they contribute to literacy, teach folks how to use eReaders, introduce them to different databases, and more. It is important that they remain an effective part of our communities."
Independent Publisher will keep readers updated on the status of eBooks in our libraries. For more information on this issue, read on in the sidebar, check out the ALA's report "E-content: The Digital Dialogue," or visit the ALA website at www.ala.org.
* * * * *
Read our previous feature on the future of libraries: Celebrating the Future of Libraries with the ALA.
* * * * *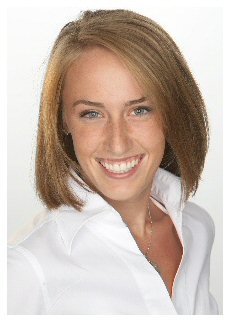 Jillian Bergsma is a writer and contributing editor for Independent Publisher. She graduated from the University of Michigan with a degree in English. She welcomes any questions or comments on her articles at jbergsma (at) bookpublishing.com.
---
Comments
---