Meet Carl Lennertz
I'm the Executive Director of the U.S. campaign. I was recruited last summer, after the U.K. launched it there. A brilliant man named Jamie Byng, publisher of Canongate in the UK, conceived of the whole thing, and he got Morgan of Grove, Oren of ABA, and others to rally the entire publishing and book biz here, and I was asked to lead it. I had done non-profit-based big campaigns once before—Book Sense—so I was comfortable with the jump from corporate life after 35 years at Random, Little Brown and Harper. And I mean literally comfortable in this case: I wear shorts and t-shirt to work every day!
My role here was to create the message, logistics, organization and marketing plan to find 25,000 volunteers to give books away to light or non-readers at a place of their choosing all on one day– after writing an application – and after we signed up 2,2000 bookstore and libraries to be the local organizers. A logistical nightmare, solved greatly by Ingram's involvement and by the booksellers and librarians grassroots support, which was key. I did not want this to be NYC-based; it had to be America, and we got givers signed up in 5,800 towns and cities!
Feedback from Volunteers
"Everyone was so nice and grateful to get a new book!! Thanks for letting me be a part of this!! I loved it!" – Mariellen, Facebook
"Thank YOU! All your efforts made us look like superheroes as we put books into readers' hands today!" - Dawn, Facebook
"What an incredible experience World Book Night was! I had so much fun sharing my passion for books/reading" - Rosie, Facebook
"I love you WBN for today's amazing photographic evidence of the beauty of humanity" -Frances
"Thank you so much WBN. It was a warming feeling that just made you smile all day. If only we could all be so kind to each other every day!" -Janis, Facebook
"Thank you World Book Night! For bringing strangers and book lovers together, and possibly creating new friendships in the process. A journey begins with a single step." - Marie, Facebook
"Thanks for letting me and my family be a part of this!!! It was really amazing to be a part of something so inspiring" - Amy, Facebook
"Thank you WBN and Robert Goolrick for copies of A Reliable Wife!!! I am so excited to be able to put a smile on someone else's face with a book." - Ollie, Facebook
"This was a great thing...thank you authors, publishers, and everyone who made it happen." - Stacy, Facebook
Independent Publisher on Instagram
Feature
World Book Night
Join the Mission to Spread the Love of Reading
April 23, 2012 marked the first appearance of World Book Night (WBN) in the United States. As many of you may know, that date is not arbitrary—April 23rd is the anniversary of Cervantes' death, Shakespeare's birth and death, as well as UNESCO's World Book Day.
WBN took the country by storm, enlisting more than 25,000 volunteers to give away half a million books. Thirty amazing titles* were selected, including I Know Why the Caged Bird Sings, The Hunger Games, Because of Winn Dixie, and Peace Like a River (see the full list here). Hundreds of bookstores, publishers, libraries and other organization across the country banded together to hand out books to teens and adults in nearly 6,000 cities. This incredible effort put books into the hands of those who can't afford books, aren't able to get to libraries, or do not have access to printed books.
In a few short months, World Book Night will be happening in a town near you. I spoke with Carl Lennertz, Executive Director for World Book Night in the U.S., who gave me insight into the inner workings of the non-profit. Read on to hear more from Carl, and to find out how you can get involved in your community this April.
IP: 2012 was the first year of World Book Night in the U.S. How was the response in 2012?
Carl: In year one, we honestly did not know how people would respond; well, we had some clue based on the passionate applications from the volunteers. Some volunteers and I read 31,000 applications, and we could tell people were really excited. But then came the logistical nightmare of getting 25,000 boxes, with a book of their choosing and their name on the box, to one of the 2,200 libraries and bookstores all in one week and we were in a two-month black hole of not knowing if this would all work.
BUT, about a week out, the social media joy exploded, as the givers got their box and met other givers at the bookstores and libraries for pre-WBN receptions. AND, then on April 23 and the days after, more joy and emotion. We were crying here some days with the—corny as this sounds—generous spirit of our fellow Americans, especially during these angry political times.
Lastly, we surveyed our givers by email after WBN, and 60% responded with high marks and helpful feedback, and 98% said they'd do it again!!!
IP: What are some of the new strategies and events in place for 2013?
Carl: We have 4 new goals: 1) We had stories in USA Today, AP, Huffington Post, 8 big cities, and 250 other local stories, but we are arranging for even more national publicity this time; 2) We want the givers this time to go back a week later and speak to the book recipients again, just to see if they like the book, who they passed it on to, etc.; 3) The book selection this year will be a smidge more commercial while maintaining some edge; you'll see. It'll be as broad as America; 4) Get more authors to volunteer to be givers! I was surprised more didn't in year one.
IP: How can people get involved in World Book Night? What does volunteering entail?
Carl: To volunteer, take 20 World Book Night books out on April 23. Simple. Folks can apply starting in November, and people should sign up for our mailing list so they get the book and sign-up news as soon as we announce it. And tell others to apply!
IP: What were some of the best moments from World Book Night last year?
Carl: The surfer in Santa Cruz took books out in ziplock bags, the reading dog, the 100-person Read Books human sign under the St. Louis Arch, the Wichita cops handing out books during their rounds, the copies of Kite Runner sent over to soldiers in Afghanistan. Our Facebook page is teeming with similar anecdotes. And, most of all, the Chris Cander blog. Not a dry eye in the house.
*A note about the book selection: it's voted on by an independent panel of booksellers and librarians, drawing from a list of BN Discover Picks, Indie Bound picks, Goodreads top 100's, Readinggroupguides.com faves, and award winners. The final choices must have a gender, ethnic, geographical, and subject category balance. And I want to get more indie press books in. Beacon had a pick last year—Kindred—which ended up being one of the most popular picks of the volunteer givers.
Independent Publisherwill keep readers up to date with the latest on World Book Night as April 23, 2013 approaches. For more information about WBN, visit www.worldbooknight.org, read some Frequently Asked Questions, or sign up for their mailing list here.
* * * * *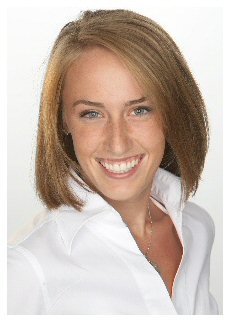 Jillian Bergsma is a writer and contributing editor for Independent Publisher. She graduated from the University of Michigan with a degree in English. She welcomes any questions or comments on her articles at jbergsma (at) bookpublishing.com.
---
Comments
---