Quoted on Tour
Whether you love book tours or hate them, you can agree with one of these authors below.
"Being on a book tour is like being on the seesaw when you're a little kid. The excitement is in having someone to play with, and in rising up in the air, but then you're at the mercy of those holding you down, and if it's your older brother, or Paul Wolfowitz, they leap up, so that you crash down and get hurt." —Anne Lamott
"Usually by the time I finish a book tour I've just about had it with the book." — Richard Russo
"When you start at catering college, nobody prepares you for a book tour or public speaking." — Rene Redzepi
"At a Boston signing, someone from the audience asked why I was so obsessed with furniture in my books. The question rattled around in my head. I had no idea that I was obsessed with furniture." — Jonathan Carroll
"When I get back from this book tour, I'm planning to learn the Internet. Maybe I can hook up in cyberspace." — Armistead Maupin
"The book tour has been really interesting and very gratifying. I have not book toured before. I've never had quite as much pleasure, as much satisfaction." — Leonard Nimoy
"One of the great upsides to a national book tour is the chance to break out of television's cocoon and interact directly with the American people." — Oliver North
Independent Publisher on Instagram
Feature
The Big Bad Book Tour
Dos, Don'ts, and Digital Options
For many authors, the idea of a book tour can be a bit daunting, and they have lots of questions. Will people show up? What will I talk about? How much does it cost? And, most importantly: What's the point?
Now, because most of you readers are indie and self-published authors, I'd guess it's pretty likely that your publisher isn't going to give you ten grand to go travel around the country and promote your book. If there is money in the tour budget, it's not a lot, and it needs to be used widely. More likely than not, you might be planning some or all of your tour, and trying to figure out how to get the most bang for your buck (and for your book!). While every book tour is different, I've complied a few simple dos and don'ts that will help you have the best tour possible.
DO…start local.
Your local bookstore is a great place to kick off a book tour. If you're a regular customer and your book fits in with the store's vibe, they're likely to find a time to host you. Visit the store in person with a few copies of your book, and talk to the manager about setting up time to do a reading and book signing. If you don't get an answer straight away, follow up with a letter or a phone call. Keep your interactions personal — your grassroots fan base will be the best one you'll ever have.
DO…work with a professional.
You don't have to hire an entire staff of publicists, but do talk to someone who has experience with book tours, whether it's a fellow author, a publicist, an agent, or someone at a publishing services firm. You'll want advice, contacts, and best practices to follow as you set forth on your venture.
DO…lots of promotion.
If you're traveling to an unfamiliar city, or even just heading downtown, start some buzz. Use social media to Tweet, Facebook, and blog about your upcoming event. Create print or digital flyers. Come up with contests or giveaways to entice attendees. Check in with contacts who live and work near your venue to see if they can help promote your event. Reach out to local papers and radio stations who you think might be interested in your book. Promotion doesn't have to be expensive, and putting in effort will pay off in the end.
DO…something different.
Die-hard fans aside, finding people to attend a book reading or signing can be difficult. (Unless you're J.K. Rowling.) Work with your venue to come up with an event that is exciting and reaches a broad audience. I've heard of people putting on scavenger hunts, having costumes or themes, coming up with whodunit games (this works well for mystery/thriller writers), and more. Well-thought-out events attract more people and are just more fun.
DON'T…lose sight of your budget.
Now that you have all of these exciting ideas swirling around in your head, I'll play the voice of reason. Before you even contact a bookstore, sit down with a spouse, friend, or your publisher, and create your budget. A little money can go a long way, but going beyond your budget is rarely worth the expense. Set realistic goals and assign monetary values that you can live with.
DON'T…start big.
As an indie or self-published author, you don't want to plan a twenty-stop tour only to find that the money or the interest isn't there. Handpick a few cities where you know you have a fan base that you can build on, and head to those places first. If you get good feedback and your sales cover your expenses, do another mini-tour. This way, you'll keep your focused targeted and not burn out traveling across the country.
DIGITAL OPTIONS
If the dos and don'ts scared you off from every hopping in a car or plane, never fear: the digital revolution is here. If you don't have the time, inclination, or funds for a book tour, why not try a BLOG tour?
Also known as virtual tours, a blog tour lets your and your book "travel" through cyberspace and get some traction with potential new readers. These tours are inexpensive (they usually start around $25 per week) and can help you reach even more people than an in-person tour could do.
You can start by looking into companies that provide book blog services (a simple Google search will turn up a whole bunch), or by getting in touch with popular bloggers you think would be interested in your book. You'll do interviews, get reviews, and write posts that can be featured on dozens of well-read sites.
Check out the helpful book and blog tour links below, and good luck touring!
How to Plan Your Virtual Book Tour
* * * * *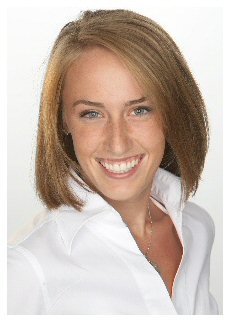 Jillian Bergsma Manning is a contributing editor for Independent Publisher. She graduated from the University of Michigan with a degree in English. She welcomes any questions or comments on her articles at jbergsma (at) bookpublishing.com. Follow her at @LillianJaine.
---
Comments
---