We all know them (heck, some of us have been them): you log into Facebook or Twitter, and half of your feed seems to be populated by your author friends and their many different variations on the same "buy my new book" or "check out my latest blog post" posts. And really, it's hard to fault them for trying to be active and persistent. After all, isn't one of the biggest tips in any success book—Weisman's included—something about taking on the entrepreneurial role and marketing yourself as much as possible?
Luckily, Weisman has found ways to be a relentless self-promoter without turning into a broken-record salesman. His secret? Innovation. Rather than repeatedly berating his 13,000 Twitter followers with reminders to pre-order his book from Amazon, Weisman has turned toward humor and slapstick, using one of social media's more trivial networks—Pinterest—in a wholly practical way.
The result is an ongoing photostream that posits The Artist's Guide as a character in a variety of funny situations, from breaking into a motorcycle gang to hitting the liquor stock at a bar to waking up hungover on a beach. The photos are all "just for fun," and entirely meaningless on their own. But the Pinterest account has collected 205 followers, and the photostream has helped Weisman keep his book on the minds of his wider social media network without ever coming across as a salesman out for personal gain.
"It has added an interesting twist in getting the word out about the release without constantly saying 'coming soon,' 'pre sale at Amazon,' or the other usual social media lines," Weisman said of the experiment.
Independent Publisher on Instagram
Indie Groundbreaking Book: The Artist's Guide to Success in the Music Business
New book gives artists a comprehensive map to music industry success
From playing shows to audiences of 20 and just hoping to be discovered, to flying 500 miles for a slim shot of appearing on American Idol, making it in the music industry has never been an easy proposition. Whether in films, reality TV shows, or miracle success stories, our media is inundated with tales of singers, songwriters, and other musicians who just happened to be in the right place at the right time and reaped global success as a result. And for many, a similar story arc is the stuff that fantasies are made of, a slice of the ultimate American dream that, perhaps, with enough wishing and hoping, will come true. But as music-industry-vet-turned-author Loren Weisman explains in his fantastic new book—titled The Artist's Guide to Success in the Music Business—such dreams will never be anything more than apparitions without the initiative, experience, determination, self-reliance, and intelligence necessary to go after them.
At a glance, the name Loren Weisman may not ring a bell for many readers. After dropping out of the renowned Berklee College of Music—whose other famous non-graduates include John Mayer, River Cuomo of Weezer, and Melissa Etheridge—Weisman fell into a group of sessions musicians known as "ghosts," music professionals who stepped into the studio when bands lacked the chops to nail their songs perfectly on record. Some 700 albums (and almost as many non-disclosure agreements) later, Weisman is making a name for himself as a music industry consultant, producer, and expert. He's spoken at universities and conventions, shared his vast knowledge with innumerable young artists, and built his brand into a prominent web fixture. And while Weisman can't publicize his musical resume, his expertise has been culled from so many different experiences and angles that it's hard to think of a better guide for navigating the sleazy, labyrinthine mazes of the music industry.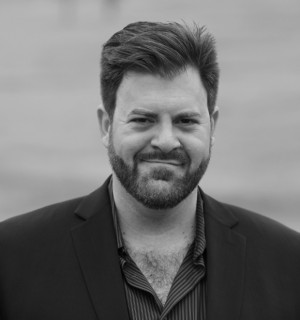 "It's really been the best of both worlds," Weisman said of his ghost-drumming past and the anonymity for which it has allowed. "I've done everything from boy bands, to big bands, to blues bands. I get to play music professionally and work at this high level, but then I can still go into a Dunkin' Donuts and not be mobbed."
The Artist's Guide was originally published in 2010, but Weisman felt the finished product suffered from a rushed schedule and his own failure to practice the publicity strategies he was preaching. He took his time on this second edition though, re-vamping and re-writing the book from first page to last, and putting the full force of his marketing knowledge behind it.
Now, the book acts as the culmination of every one of Weisman's musical experiences, from playing on classic tracks to sharing the stage with rock stars to taking a seat behind the production boards. Born equally from the encouragement of a bartender buddy and the constant stream of advice, tips, and questions Weisman found running through his head in his early production days, The Artist's Guide is at once a breakdown of delusions, a marketing manifesto, and a case study into the changing world of media and technology. Of course, the fringes are filled in with endless lists of industry dos and don'ts and constant reminders to read every document you ever sign, but when asked to illuminate five essential tips for young artists looking to break into the music biz, Weisman was able to do so without hesitation:
1) "Remember, you're not the only one."
Here's a tip that can be applied to virtually any career field, especially within the arts and entertainment realm. In a sea of millions of other people looking for the same jobs and opportunities that you are, one of the first steps to refining a pitch and standing out from the crowd is recognizing that you are part of a crowd in the first place.
"Start thinking about how you can make a statement to show your worth, but still recognize that a lot of people are shooting for the same thing as you," Weisman advised.
2) "Brand it and burn it into your memory."
From individual artists to bands to film score composers, all musical artists need to have branding that makes them recognizable. It can be easy: just a simple font, some form of a logo, and the consistency, continuity, and uniformity necessary for people to start associating that visual with your brand. And the more ubiquitous the branding, the more powerful the brand.
"Put it on your business cards, album covers, social media profiles: everywhere," Weisman said.
3) "Find ways to market yourself with the widest array of ways to be found."
Musicians commonly waste a lot of money and time procuring domain names and marketing materials that emphasize their name (or their band name) above all else. Weisman did the opposite, using key word phrases, lists of skills, styles, and genres, and broad descriptions of his services to make sure his name and brand showed up in as many web searches as possible.
"It's marketing," he explained. "Don't cut out those descriptive words. Define the broader definitions of what you do so that people can find you."
4) "Patience and intelligence over delusions."
Weisman often deals with musicians who want to base their strategies off big-name bands and global success stories. From singers hanging all of their hopes on American Idol to outfits that want to market like Bon Jovi did in the 1980s, one of the most common music industry mistakes is made by naive artists who don't realize that their own story is going to be unique. Trying to duplicate the path of another is a direct road to failure.
"Over 879,000 people have auditioned for American Idol," Weisman reasoned. "Four of them have sustainable careers right now. You have a better chance of getting hit by lightning."
5) "Hone your abilities, learn your craft, and learn other ones."
Finally, Weisman stressed virtuosity, versatility, and flexibility. A drummer, he argued, should be practiced and perfect on his own instrument, but should also know all about harmony and music theory, and should even learn the basics of other instruments.
"Those are the musicians who are going to survive in an industry full of auto-tune, overdubs, and very short takes," he said.
Interested in reading more of Weisman's insight? The second edition of The Artist's Guide to Success in the Music Business isn't expected for publication until August 13, but you can learn more about the book—and take a look at Weisman's funny, meme-oriented marketing campaign—at tag2nd.com. The guide is also available for pre-order on Amazon.com.
* * * * *
Craig Manning is currently studying English and Music at Western Michigan University. In addition to writing for Independent Publisher, he maintains a pair of entertainment blogs, interns at the Traverse City Business News, and writes for Rockfreaks.net and his college newspaper. He welcomes comments or questions concerning his articles via email, at manningcr953@gmail.com.
---
Comments
---