What's It About?
Author, speaker, and founding president of the Colorado National Speakers Association Joe Sabah has developed five rules to writing effective titles:
1. If the reader has to ask, "What's it about?" you've got the wrong title.
2. The title must meet a perceived need or want of the reader.
3. Even though thousands of authors have used them, the words "How to" are still great first words for a title.
4. Upgrade the obvious. For example, Sabah had given a seminar titled "How to Get the Job You Want." When he changed the title to "How to Get the Job You Really Want and Get Employers to Call You," attendance dramatically increased. His book of the same name has garnered great sales and gotten him booked on hundreds of radio talk shows.
5. Extol benefits, benefits, benefits.
"Here's the formula to help you create your speech title that sizzles and sells," writes Sabah. "First ask six to eight friends over for dinner and a brainstorming session. Yes, you feed them first. Next, without any explanation, read your title to your friends, pause, repeat it a second time. Then ask them to vote (with a show of hands) 'How many of you would give this a 10, 9, 8, 7, etc.' This will give you the pulse of your audience. Ask for feedback. 'Why did you give this an eight?' 'Why did you give this a two?' Remember, people love to give their opinions. Companies pay big money for surveying what people want; they call it market research."
Independent Publisher on Instagram
Feature
What's In a Name?
How to Craft a Great Book Title
"The difference between the right word and the almost right word is the difference between lightning and lightning bug." — Mark Twain
The words that comprise the title of your book, though few, are some of the most important ones you'll write on the whole project. If you doubt that, consider this: do you think John Gray would have sold millions of copies of Men Are from Mars, Women Are from Venus if he had stuck with his original title for the book, which was What Your Mother Couldn't Tell You and What Your Father Didn't Know? Would you have picked it up, carried it to the checkout, and whipped out $16.95 if it had that title?
"Writing a book that lacks a title feels a bit like owning a car with no license plates," novelist Nicholas Weinstock wrote in an essay in Poets & Writers magazine. "Sturdy and stylish as the vehicle might be, as smoothly as the narrative may be running, the thing will not be allowed in public without some assortment of letters riveted squarely to the front."
As a general rule, try for a short attention grabber. Use your subtitle to describe the benefits the reader will gain from your book. The job of the subtitle is to let the readers know that they can't live without your book. It's fine and even helpful to use humor, but make sure you avoid clichés, trendy sayings that will be out of fashion by the time your book is printed, and anything your readers would consider corny or cheesy. Make your subtitle catchy, but keep it relevant. According to publishing consultant Judy Collins, your potential readers will spend only four seconds looking at the cover of your book and eight seconds looking at the back cover. The American Booksellers Association puts that figure at 1.5 seconds for the front cover. However tragic, whatever the true number, you don't have long to make a sale.
Collins suggests that writers have a working title before they even begin their first chapter. To get ideas, she says, head out to your local bookstore, go directly to the section where your book would be stocked, and choose the five books that attract you. Take along colored markers and sketch the entire cover, with the title and cover colors intact. Use these sketches to make your book title the best of the bunch.
Fiction writers might want to consider an oxymoronic title. An oxymoron, according to Dr. Mardy Grothe, author of Oxymoronica: Paradoxical Wit and Wisdom from History's Greatest Wordsmiths, is "any compilation of phrases or quotations that initially appear illogical or nonsensical, but upon reflection, make a good deal of sense and are often profoundly true." The play on words indicative of an oxymoron should appeal to the creative nature of fiction writers and readers, and using this literary device could give just the emotional pull a fiction and/or literary writer was seeking to establish in his or her title.
"A well-known example in the intellectual domain is the title of a classic 1950 book by the eminent sociologist David Riesman: The Lonely Crowd," says Grothe. "Typically, the concept of loneliness is associated with a solitary individual, but when Riesman oxymoronically linked up 'lonely' and 'crowd', he found a compelling—indeed an unforgettable—way of capturing the alienation of modern society." Some other examples of oxymoronic titles, both fiction and nonfiction, cited by Grothe include Important Nonsense by Lionel Abel, A Gentle Madness: Bibliophiles, Bibliomanes, and the Eternal Passion for Books by Micholas Basbanes, Too Much Is Not Enough by Orson Bean, Little Big Man by Thomas Berger, Alone Together by Elena Bonner, Professional Amateur by T.A. Boyd, Crazy as a Soup Sandwich by Harlan Ellison, The Best Awful by Carrie Fisher, Lent: The Slow Fast by Starkey Flythe, Darkness Visible by William Golding, The Perfect Storm by Sebastian Junger, and If You Leave Me, Can I Come Too? by Cynthia Heimel. See where we're going?
There have also been trends toward the success of one-word titles. Using a single, powerful word for a title has always been a dramatic element used by fiction writers, going as far back as Shakespeare (Hamlet), Stoker (Dracula), and Austen (Persuasion). The trend is still relevant today: September's NYT bestseller list included Personal by Lee Child, Outlander by Diana Gabaldon, Americanah by Chimamanda Ngozi Adichie, Accused by Lisa Scottoline, Unbroken by Laura Hillenbrand, Wild by Cheryl Strayed, Quiet by Susan Cain, Wonder by R. J. Palacio, Nightmares! by Jason Segel and Kirsten Miller, and more.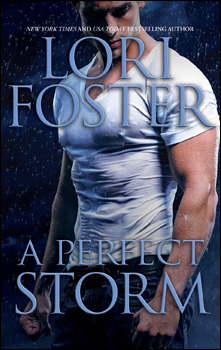 Just like writing a well-written book, coming up with a great title usually takes time and thought. Though some authors may have the perfect title just "pop" into their heads, most have to work at it. Don't be too hard on yourself if you're having trouble. Even authors with more than one book under their belts sometimes still have trouble coming up with the perfect title.
Keep in mind, too, that book titles are not subject to copyright protection. You can, however, apply for a trademark for your title if it is to be used in a series. For example, the Magic School Bus children's educational book series or the For Dummies or For Idiots books are examples of these. Also make sure you check your title against other books already published or soon to be forthcoming. The last thing you want is for your book title to be exactly the same as, or very similar to, that of another book, especially a high-profile one published by a big publisher or author.
Try some of the above suggestions or work out your own system, but don't slight your title. And once you have it, make your great title work for you. Print it on business cards to be distributed at conferences. Put it on a few T-shirts or coffee mugs to give to your friends and fans. Reserve the URL for web marketing, and say it out loud a few times, even if the only ones who first hear it are your cats. You want it to roll naturally off your tongue. Soon, your audience will have two feet, not four, and be interested in what you have to say about your book—the one with the great title—not because you fill their food dish but because you fill their mind.
---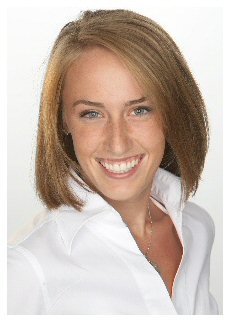 Jillian Bergsma Manning is a contributing editor for Independent Publisher. She graduated from the University of Michigan with a degree in English. She welcomes any questions or comments on her articles at jbergsma (at) bookpublishing.com. Follow her at @LillianJaine.
---
Comments
---