Feature
Revise Right
Five Steps to Revising Your Novel
As many authors know, writing a novel is only the beginning…the beginning of months and months of revisions! Whether you're self-publishing, working with a publishing house, or preparing yourself to submit to a literary agent, you want your novel to be as clean as possible before it reaches its readers. Here are five tips for going from first draft to polished work.
1. Take a breather and start fresh.
After you finish the last page of your novel, take a break. Your first instinct might be to scroll back up to page one, but allow yourself time to reflect on your characters and your story. Give yourself a few days, a few weeks, or even a year off before you start editing. You want to return to your work with fresh eyes and a bit of distance. (And when you do sit down again, save a new version of your document so you have your first draft tucked away for that inevitable moment when you accidently delete a key plotline.)
2. Create a style sheet.
As you go through your edits, keep a style sheet. A style sheet lists every character, location, and alternate spelling in your book. It helps make sure your hero's eye color stays the same from chapter one to chapter twenty and that you stick with "blonde" or "blond" throughout.
3. Think big.
On your first read through, focus on the big picture—plot, character growth, and overall flow. Think of this revision as your developmental edit where you'll edit and rewrite to your heart's desire. (To learn more about developmental edits, click here.) Try to put yourself in the reader's shoes and predict the questions they'll ask, the plot holes they'll see, and how they'll want to see relationships develop. Take your time in this edit—you may have to go back and forth a few times as you adjust the storyline across the text.
4. Clean it up.
Once you've made all the big changes, go back through with a fine comb. Read for typos, grammar errors, and incorrect sentence structure—don't rely on spellcheck alone! As you go, be sure to highlight words and phrases you see repeated, then do a search and replace to avoid duplication. Last, clean up the format: set up the document with smart quotes, double spaced lines, a classic font (not Courier New, I beseech you!), and indented—not tabbed—paragraphs. Setting up the manuscript this way will give it a clean, polished look for your next steps.
5. Enlist a beta reader.
Find a word-loving friend willing to take a stab at editing your novel. If they're up for it, see if they are willing to read draft one and draft two to search for strengths and weaknesses. Ask them to edit using Track Changes or another program that will allow you to see their edits and comments. When you get the manuscript back, think about how you might incorporate these changes into your new draft. Not all advice needs to be taken, but if you trust this reader friend, then trust that their instincts are good and other readers will have similar thoughts. Add in the changes from your beta read, and you've gone from draft one to draft three!
Finally, save your work…and then start over once more. Many authors go through dozens of rounds of revisions, and some claim that the process never ends. But at least you're closer now than you were before!
For more tips and tricks for revisions, check out the wonderful links in the sidebar.
---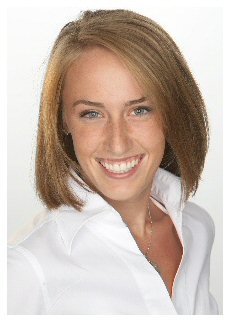 Jillian Bergsma Manning is a contributing editor for Independent Publisher. She graduated from the University of Michigan with a degree in English. She welcomes any questions or comments on her articles at jbergsma (at) bookpublishing.com. Follow her at @LillianJaine.
---
Comments
---