Testimonials
See what last year's attendees have to say about the Yale Publishing Course.
"YPC enabled me to step back from the day-to-day and really think long term about my business. It encourages agile thinking and sharpens business management skills—providing tools to achieve strong leadership and help define clear direction for your future business. Highly recommended."
Anne Landa - Vice President & Group Publisher - Walter Foster & Walter Foster Jr.
"The formidable expertise and creativity that runs through the YPC program will shape my contributions to publishing for years to come. The chance to learn, share, and contemplate is something I wish for all colleagues, and YPC provided the perfect inspirational setting to do just that."
Christie Henry - Editorial Director - University of Chicago Press
"I have enjoyed the most memorable week at the Yale Publishing Course. Every single session provided something of value to consider in the course of my daily activities as a publisher. It was truly a 'delight' on many levels and I head back to my company with renewed enthusiasm for what I do and with many ideas on how to best tackle the various facets of my profession."
Andrea Nattrass - Publisher - Pan Macmillan South Africa
"YPC has offered me the opportunity to share an intense week of training with publishers around the world. At the end of the week, I cannot say from whom I learned more: the professors or the attendants."
Alejandro Fernandez - General Manager - Spanish Association of University Presses
Check out more testimonials here.
Independent Publisher on Instagram
Feature
The Yale Publishing Course 2016
Highlights and hot topics for the upcoming program
The Yale Publishing Course is coming to New Haven again this summer, with yet another incredible program and staff lined up. It's now been five years since we first started covering the YPC, and each year it gets better and better. Two courses are provided, one focusing on magazine publishing and another focusing on book publishing.
Perfect for publishing professionals from all backgrounds, the YPC provides invaluable insight into the inner workings of today's publishing climate. The course discusses everything from content to marketing to financials, and features faculty and attendees from publishing houses of all sizes and from all over the globe. Each session provides both advice and practical takeaways to enhance your career and your business. With a top-notch curriculum and superstar faculty, this course can't be missed.
The July 1 application deadline is fast approaching, but I was able to chat with Director Tina C. Weiner about this year's program. Check out our Q&A below about how the YPC is tackling publishing trends and challenges and what big topics will be discussed during the week.
IP: What's new and exciting about the course this year?
TW: This year we will continue to explore new challenges to the industry that have emerged this past year and focus more intently into issues of how to manage, motivate, and reorganize your staff as the industry continues to evolve into a more digitally-driven environment. We will discuss to how to manage your own career and acquire a deeper understanding of the business.
New topics will be introduced including issues in international copyright, creating effective podcasts, leveraging and refreshing your brand, using data analytics; rethinking your P and L; rethinking the future of e-books, and the changing role of the marketing department and how marketers need to work collaboratively with each other, editors, and authors in order to create innovative campaigns and effective author platforms.
I am particularly excited about the fact that the sessions will be more interactive and that there will be even more opportunity for dialogue between participants and speakers than in past years.
IP: What are some of the benefits of attending this year?
TW: The things that distinguishes YPC from other existing programs are the limited size and diversity of the class—the class is made up of professionals from all over the world and in all different positions; the accessibility and deep involvement of the speakers; the deep dives into the carefully chosen topics; using new technology effectively; and our focus on being a global publisher. I cannot emphasize enough what a difference it makes to spend five days away from the office, surrounded by colleagues who are as eager to learn and share experiences as you are, and to view the industry from a variety of perspectives. The skills and knowledge you will acquire will benefit both your company and your own career.
IP: How will the course address current trends in the publishing industry? Are there any in particular to highlight?
TW: We will pay more attention to the question of what is a book, how to be a global publisher, and how the publishing industry fits into the larger universe of media business.
IP: What's the word on e-books this year at YPC?
TW: Now that the evolution of e-books is well underway, the curriculum, which addresses both print and digital publishing in all sessions, will delve more deeply into how to make the e-book experience better and more profitable, how to integrate e-books in your P and L, and how to think about content development specifically for e-books. The underlying assumption is that print is far from dead and that e-books will not grow as rapidly as had been thought. Discoverability and expanding the market for both formats is more challenging than ever given the growth in the number of books published—by both publishing houses and through self-publishing—and the ever-growing competition for eyeballs from a myriad of distractions on the Web, on television, and in social media.
IP: What do participants learn from faculty on a business level?
TW: The faculty includes experts from publishing houses of all sizes. The larges houses share information on what can be accomplished with greater resources—both in terms of dollars, staff, and the ability to do extensive research and experimentation. Knowing that the class is made up of professionals from all size houses, they make sure to discuss what can be done on my limited budgets. The case studies from independent publishers offer experiences in particular niches that help everyone understand specific markets, both here and abroad.
Don't miss your opportunity to join the conversation this year on the beautiful Yale campus. Visit http://publishing-course.yale.edu for more information on the course, or begin the application process here. And don't forget to check out some of the testimonials in the sidebar from past attendees!
---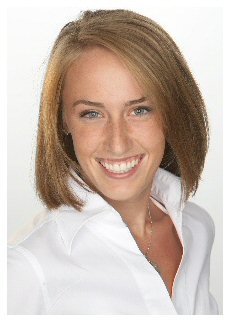 Jillian Bergsma Manning is a contributing editor for Independent Publisher. She graduated from the University of Michigan with a degree in English. She welcomes any questions or comments on her articles at jbergsma (at) bookpublishing.com. Follow her at @LillianJaine.
---
Comments
---