About the Awards
The Moonbeam Children's Book Awards are intended to bring increased recognition to exemplary children's books and their creators, and to celebrate children's books and life-long reading.
Many of our award-winning books encourage children to be generous and compassionate, to stand up to bullies, and to believe in fulfilling their dreams. The diversity of the winning publishers proves that promoting childhood literacy knows no boundaries, as medal-winners came not only from long-established publishers and university presses, but from small presses, foundations, and self-published entrepreneurs.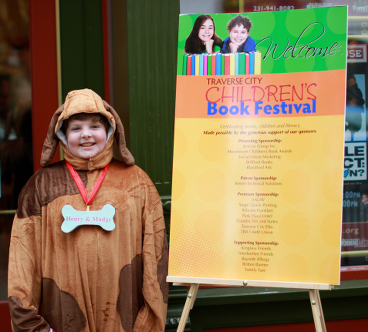 This year's Moonbeam Awards medal ceremony will be held in conjunction with the 7th annual Traverse City Children's Book Festival, November 12, 2016. Each year the festival features children's book authors, illustrators and storybook characters, games and activities meant to inspire children's interest in books.
To learn more about the Traverse City Children's Book Festival, visit www.TCChildrensBookFestival.com or become a fan of the festival on Facebook, www.facebook.com/tccbf.
Visit the Moonbeam Merchandise Page.
Follow the Moonbeam Awards on Facebook.
Independent Publisher on Instagram
Feature
Announcing the Results of the 2016 Moonbeam Children's Book Awards
Jenkins Group is proud to announce the winners of the 2016 Moonbeam Children's Book Awards. Launched in 2007, the awards are intended to bring increased recognition to exemplary children's books and their creators, and to celebrate children's books and life-long reading. Congratulations to all the winners!
Listed below are the Moonbeam Spirit Award winners, followed by the 2016 Moonbeam Awards results, listed by category, and Ebook category winners.
Creating books that inspire our children to read, to learn, and to dream is an extremely important task, and these awards were conceived to reward those efforts. Each year's entries are judged by expert panels of youth educators, librarians, booksellers, and book reviewers of all ages. Award recipients receive gold, silver and bronze medals and stickers depicting a mother and child reading and silhouetted by a full moon.
---
MOONBEAM SPIRIT AWARDS
For dedication to children's books and literacy and for inspired writing, illustrating and publishing. This year we chose books in four different areas. All recipients will receive gold medals.
Compassion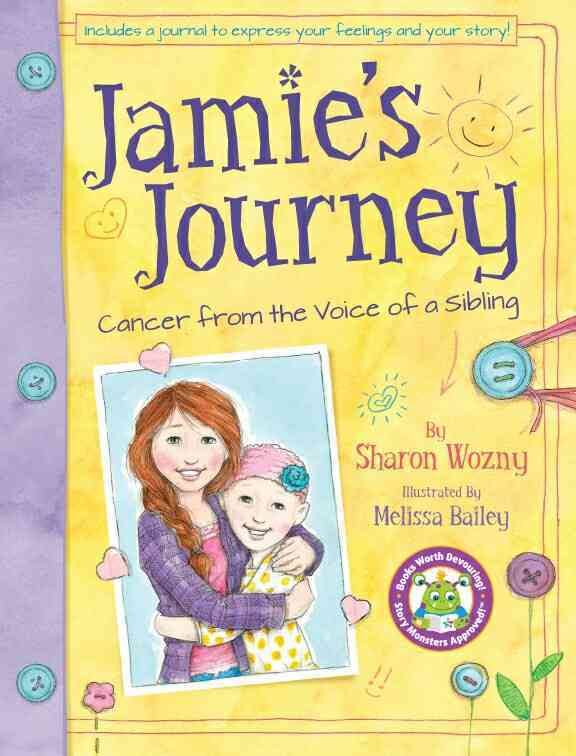 Jamie's Journey: Cancer from the Voice of a Sibling
By Sharon Wozny; illustrated by Melissa Bailey (Little Five Star)
When a child is diagnosed with cancer, his or her siblings may struggle with complex emotions such as confusion, guilt, and fear. Part story, part journal, Jamie's Journey: Cancer from the Voice of a Sibling helps siblings of pediatric cancer patients cope with those intense feelings.
Exploration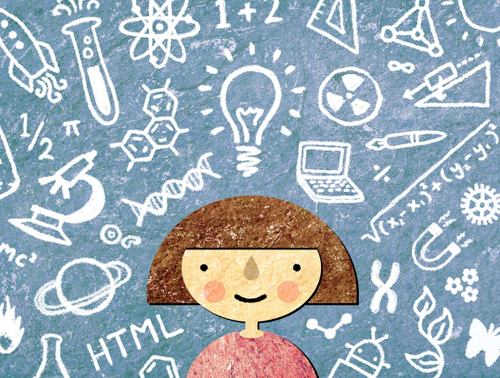 __'s Little Book of Big Dreams
By Jean Fan (CuSTEMized)
CuSTEMized is a not-for-profit initiative that encourage kids in STEM by providing personalized books that depict them in STEM careers - science, technology, engineering, and math. Make your child the hero of these educational and motivational storybooks!
Imagination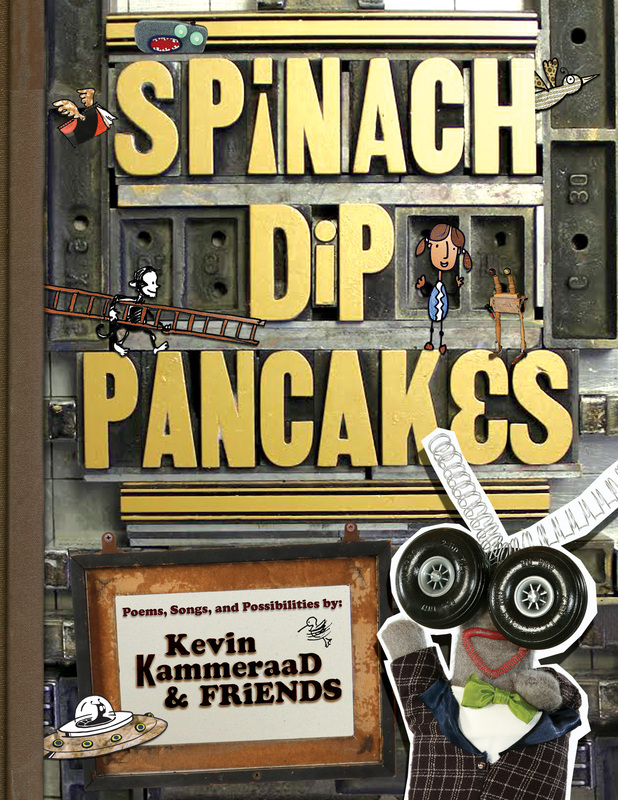 Spinach Dip Pancakes: Poems, Songs, and Possibilities
By Kevin Kammeraad & Friends (Cooperfly Creative Arts)
Spinach Dip Pancakes is a book of whimsical wordplay, playful poetry, and mixed-media art.
Preservation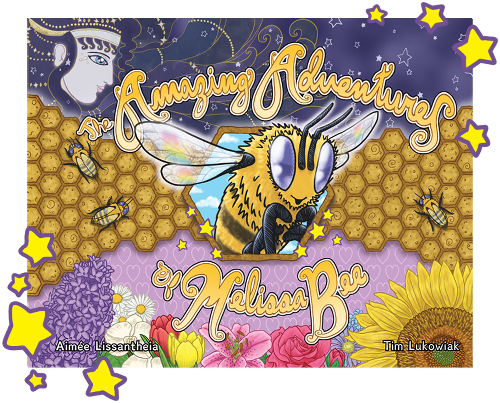 The Amazing Adventures of Melissa Bee
By Aimée Lissantheia; illustrated by Tim Lukowiak (Beloved Press)
Melissa, a newborn bee, learns about her home with her sisters, brothers and their beloved Queen. When she is old enough, Melissa summons her courage and ventures into the big world, dancing with flowers and making new friends as she collects pollen and nectar for her family. As readers follow Melissa's adventures, they discover how bees communicate, cooperate, care for babies and the Queen, find nectar and pollen, make honey and protect themselves.
---
2016 MOONBEAM AWARDS RESULTS
1. Board Book / Cloth Book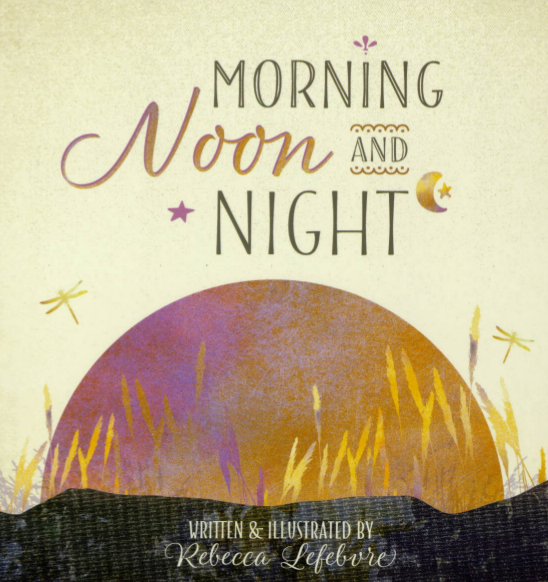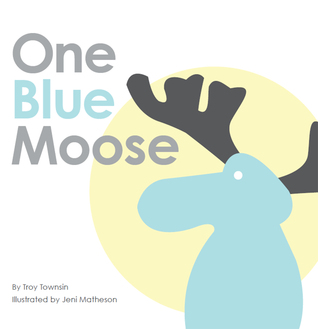 GOLD (tie): Morning, Noon and Night, written and illustrated by Rebecca Lefebvre (Avec La Vie)
One Blue Moose, by Troy Townsin; illustrated by Jeni Matheson (Polyglot Publishing)
SILVER: Goodnight, Sleepy Animals, illustrated by Christine Battuz (Chouette Publishing)
BRONZE: Sammie and Toby Story Box, by Karen Chase; illustrated by M.M. Hasselblad (Two Gates Publishing)
---
2. Alphabet / Counting Book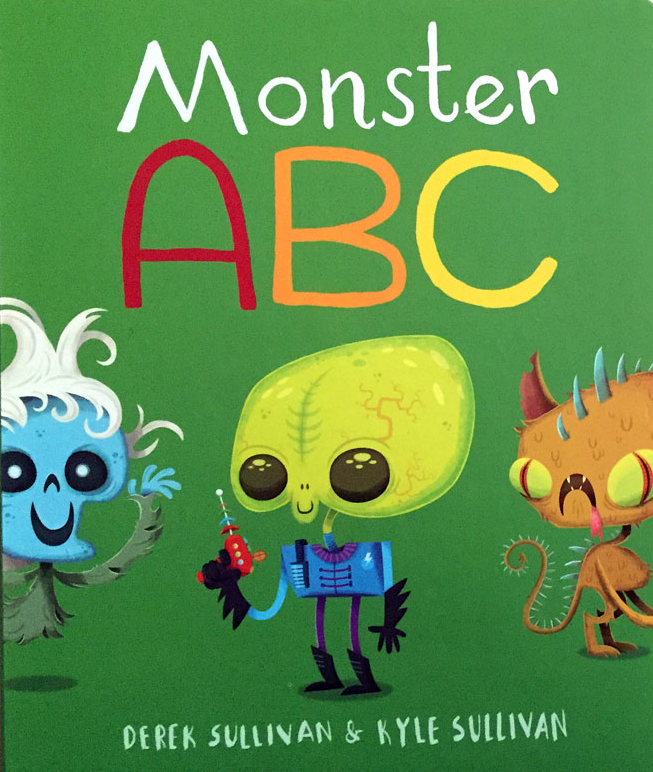 GOLD: Monster ABC, by Derek Sullivan and Kyle Sullivan (Hazy Dell Press)
SILVER (tie): A Farmer's Alphabet, by Charles Long; illustrated by Christina Allen (Corn Crib Publishing)
Move Over Apple, A is for Arrowhead!, by Toni Marie LaGree (TMLG Books)
BRONZE: Over on the Farm, by Marianne Berkes; illustrated by Cathy Morrison (Dawn Publications)
---
3. Book Arts / Pop-up / Cut-out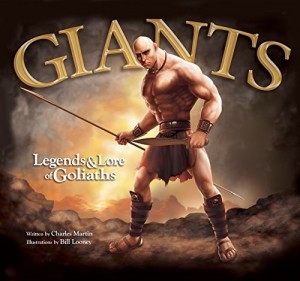 GOLD: Giants: Legends & Lore of Goliaths, by Charles Martin Jr.; illustrated by Bill Looney; book design by Terry White (Master Books)
SILVER: Santa's Tree: A Pop-Up Tale of Christmas in the Forest, by Janet Lawler; illustrations by Pippa Curnick; paper-engineering by Yevgeniya Yeretskaya (Up With Paper)
BRONZE: The Birth of Jesus: A Pop-Up Book, by Agostino Traini (Sparkhouse Family)
---
4. Activity Book 1 – Games, Arts & Crafts, etc.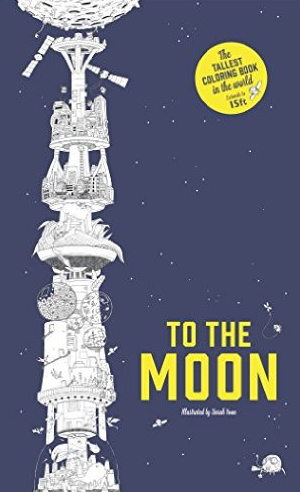 GOLD: To the Moon: The Tallest Coloring Book in the World, by Sarah Yoon (Hourglass Press)
SILVER: I Like…Activity Book, by M.H. Clark; illustrated by Sarah Walsh (Compendium, Inc.)
BRONZE: Draw, Make, Create: APT8 Kids, by Queensland Art Gallery / Gallery of Modern Art
---
5. Activity Book 2 – Educational, Science, History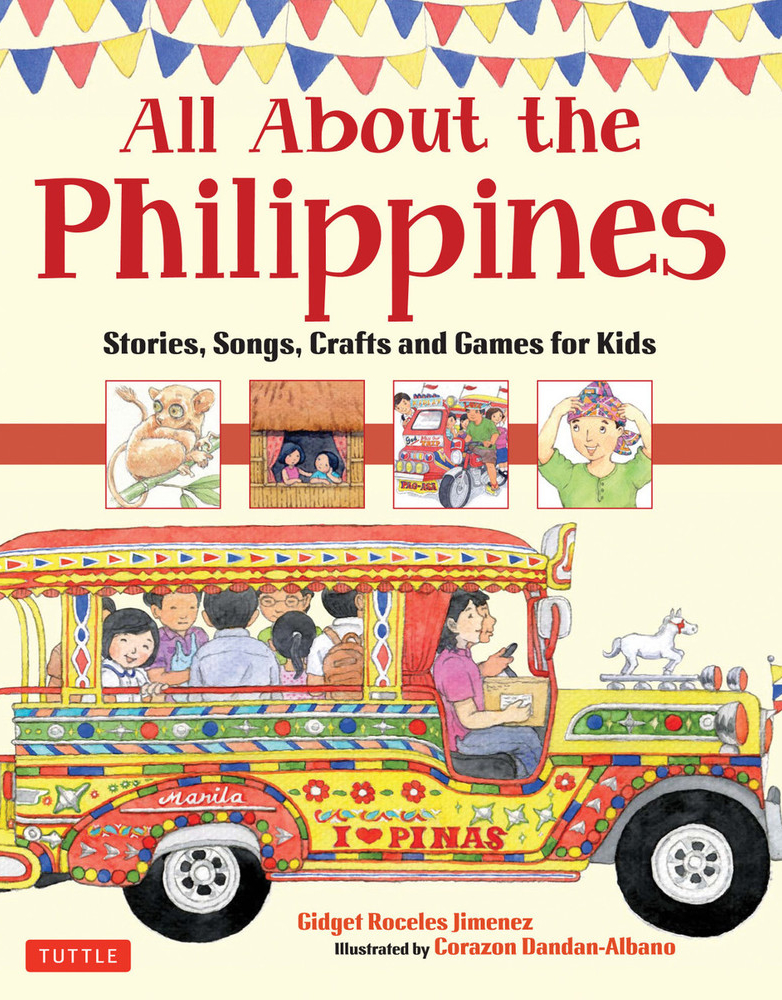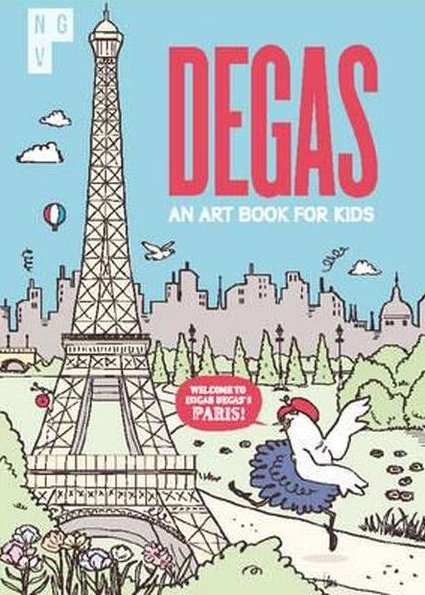 GOLD (tie): All About the Philippines, by Gidget Roceles-Jimenez; illustrated by Corazon Dandan-Albano (Tuttle Publishing)
Degas: An Art Book for Kids, by Kate Ryan (National Gallery of Victoria)
SILVER: The Big Book of Nature Activities, by Jacob Rodenburg and Drew Monkman (New Society Publishers)
BRONZE: My First Book About Weather, by Donald M. Silver and Patricia J. Wynne (Dover Publications, Inc)
---
6. Book with Music / Theatrical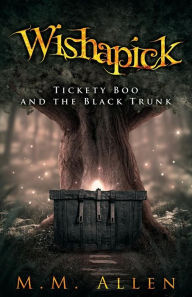 GOLD: Wishapick: Tickety Boo and the Black Trunk, by M.M. Allen (Possum Press); music composed by Deborah Wynne (Beneath the Sky Publishing)
SILVER: Freddie the Frog and the Invisible Coquí, by Sharon Burch; illustrated by Tiffany Harris; music by José Antonio Diaz (Mystic Publishing, Inc.)
BRONZE: Henny & Benny Bunyan and the Maple Syrup Adventure, by Kitty Donohoe (Gypsie Bird Press)
---
7. Picture Book – Preschool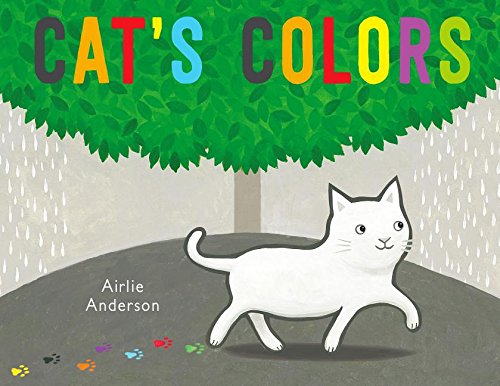 GOLD: Cat's Colors, by Airlie Anderson (Child's Play)
SILVER: Hoot-Hoot, Goodnight, By Scott McNally; illustrated by Robyn McNaull (Beaver's Pond Press)
BRONZE: Duck, Duck, Goose, by Wiley Blevins; illustrated by Elliott Kreloff (Red Chair Press)
---
8. Picture Book – 4-8 Year Old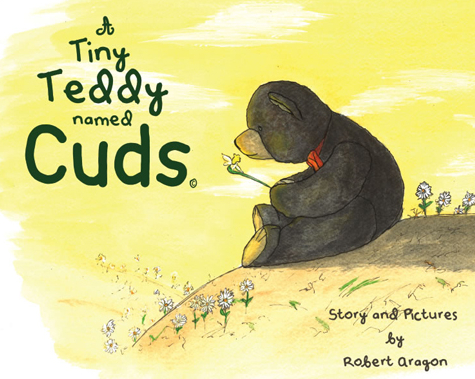 GOLD: A Tiny Teddy Named Cuds, written and illustrated by Robert Aragon (Tiny Teddy Press)
SILVER (tie): Hold This! by Carolyn Cory Scoppettone; illustrated by Priscilla Alpaugh (Islandport Press)
Big Red and the Little Bitty Wolf: A Story About Bullying, by Jeanie Franz Ransom; illustrated by Jennifer Zivoin (Magination Press)
BRONZE: Millie and the Moon, by Denise Brennan-Nelson; illustrated by Michael Glenn Monroe (Storytime Press)
---
9. Picture Book – All Ages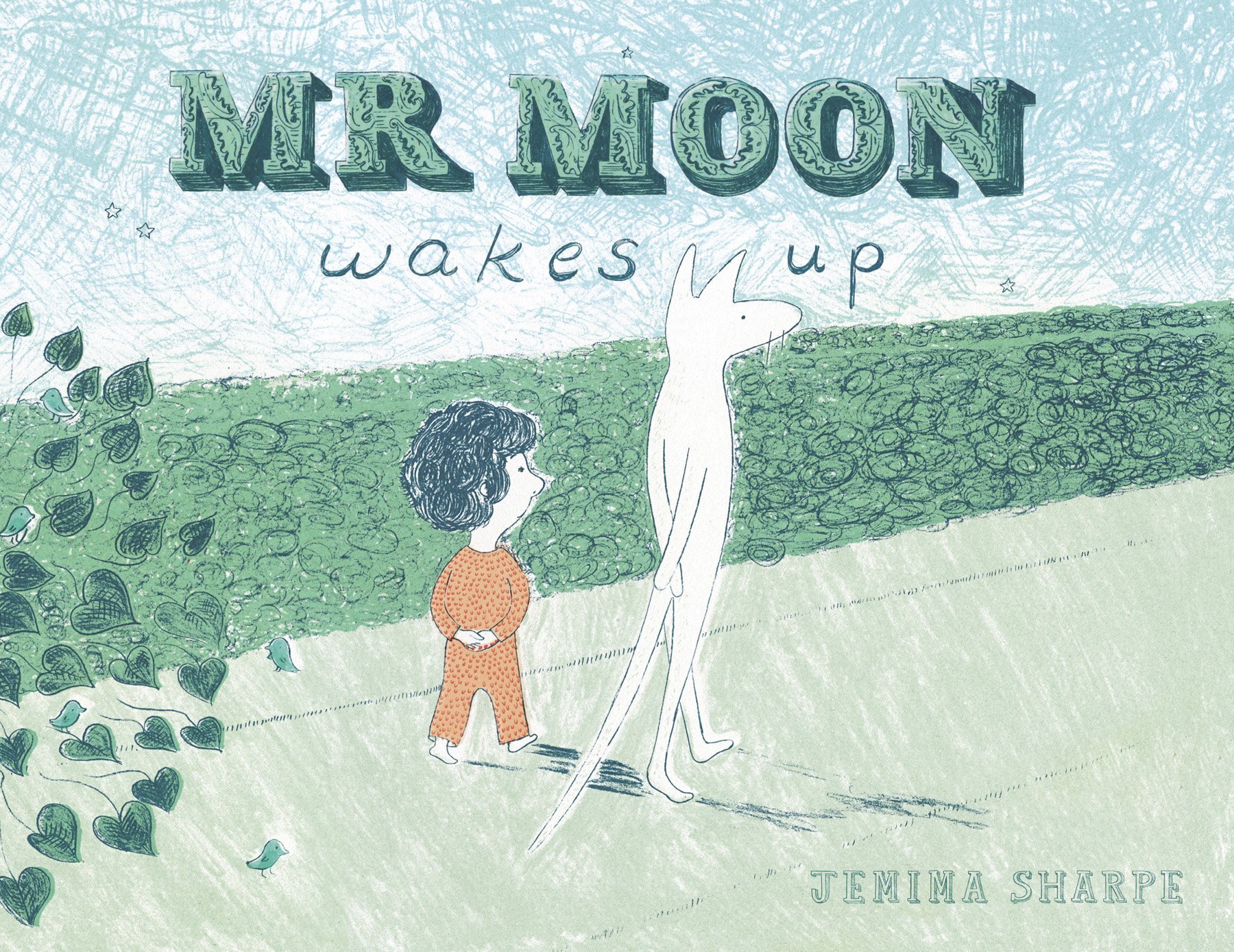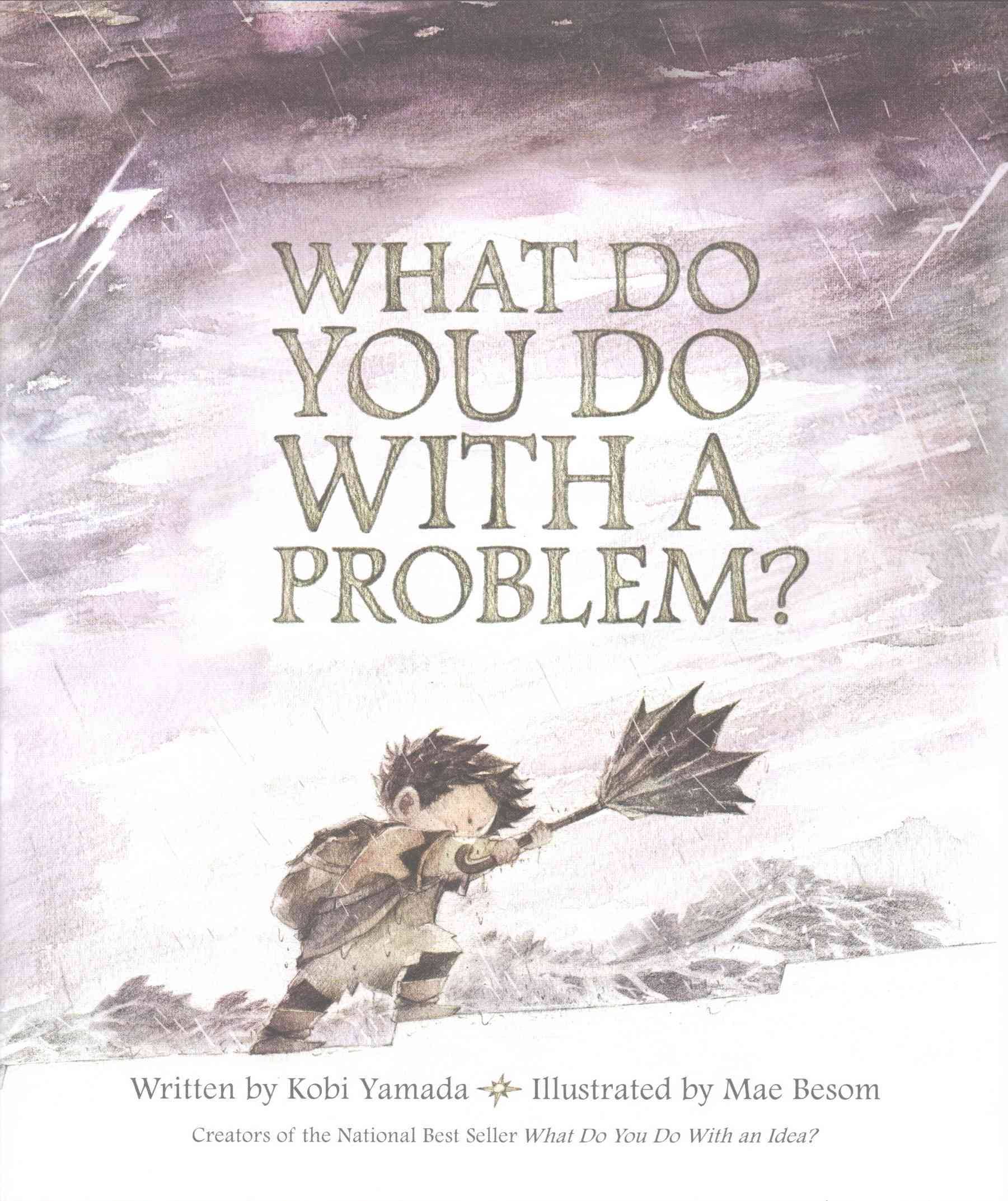 GOLD (tie): Mr Moon Wakes Up, written and illustrated by Jemima Sharpe (Child's Play)
What Do You Do With a Problem? by Kobi Yamada; illustrated by Mae Besom (Compendium, Inc.)
SILVER: Charlotte, Wander On. by Matt Cubberly; illustrated by Irina Kovalova (The WilderWay LLC)
BRONZE: Nothando's Journey, by Jill Apperson Manly; illustrated by Alyssa Casey (Jabu Kids)
---
10. Juvenile Fiction – Early Reader / First Chapter Books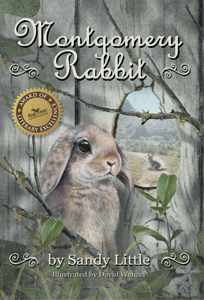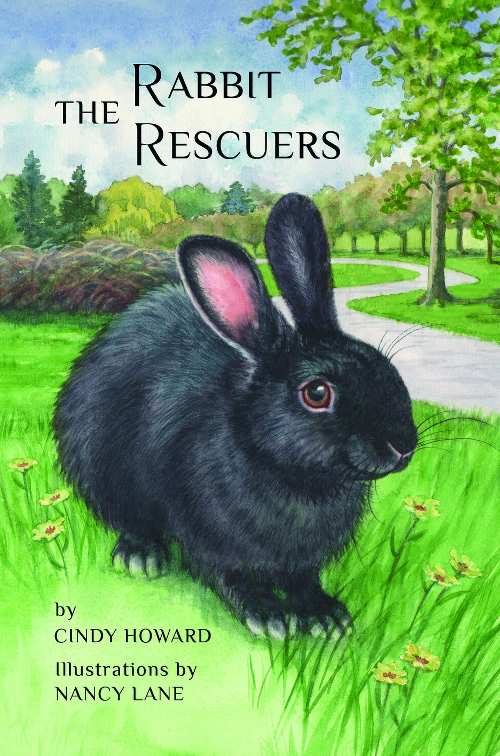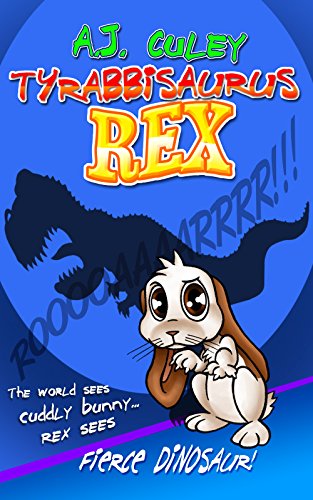 GOLD (tie): Montgomery Rabbit, by Sandy Little; illustrated by David Wenzel (Dog Ear Publishing)
The Rabbit Rescuers, by Cindy Howard; illustrated by Nancy Lane (No Rabbit Left Behind)
Tyrabbisaurus Rex, by A.J. Culey; illustrated by Jeanine Henning (Self-Published)
SILVER: Spork Out of Orbit: How to Be an Earthling #1, by Nan Walker; illustrated by Jessica Warrick (Kane Press)
BRONZE: Hedgehog Holiday, by Karen J. Roberts; illustrated by Jeanne du Plessis (The Little Blue Dog)
---
11. Pre-Teen Fiction – General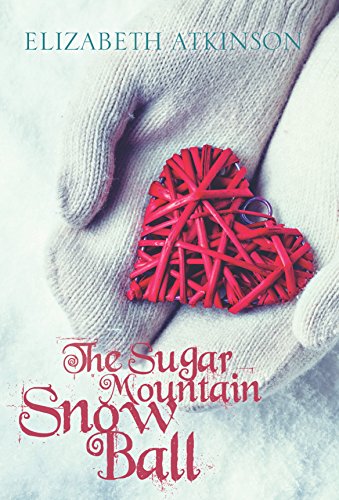 GOLD: The Sugar Mountain Snow Ball, by Elizabeth Atkinson (Islandport Press)
SILVER: Sir Kaye the Boy Knight: Legend of the Forest Beast, by Don M. Winn (Progressive Rising Phoenix Press)
BRONZE: Shaky Man, by Mark S. Parker (Brown Books Kids)
---
12. Pre-Teen Fiction – Fantasy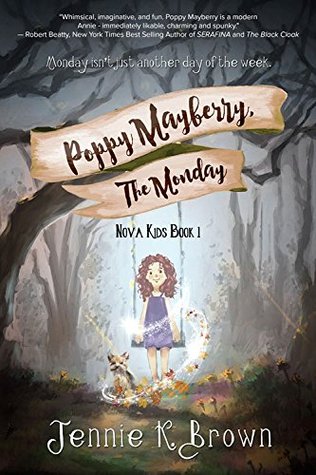 GOLD: Poppy Mayberry, The Monday, by Jennie K. Brown (Tantrum Books)
SILVER: Chantarelle: The Five Stones Trilogy Book 2, by G.A. Morgan (Islandport Press)
BRONZE (tie): The Griffin of Darkwood, by Becky Citra (Coteau Books)
Tales for Your Monkey's Mind, by Steve Michael Reedy (Monkey Mind Tales)
---
13. Pre-Teen Fiction – Mystery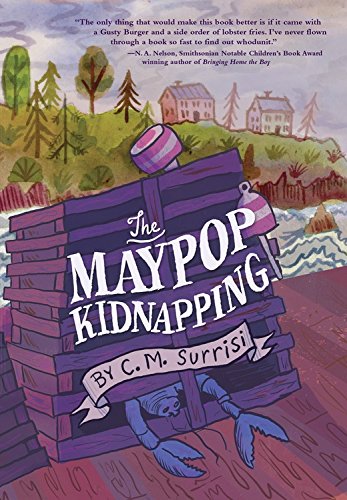 GOLD: The Maypop Kidnapping, by C.M. Surrisi (Carolrhoda Books)
SILVER: Martin McMillan and the Sacred Stones, by Elaine Russell (Self-Published)
BRONZE: Intrigue in Istanbul: An Agnes Kelly Mystery Adventure, by Christine Keleny (CKBooks Publishing)
---
14. Pre-Teen Fiction – Historical / Cultural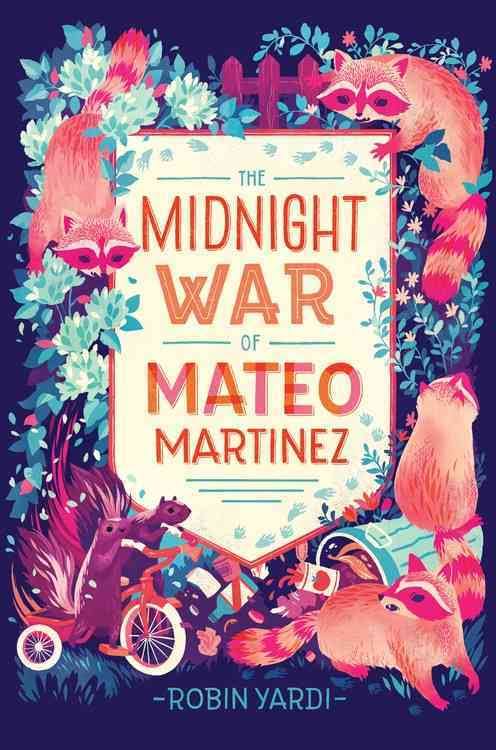 GOLD: The Midnight War of Mateo Martinez, by Robin Yardi (Carolrhoda Books)
SILVER: Between the Lines, by Claudia Whitsitt (Twisted Vines Press)
BRONZE: Flower Swallow, by Alana Terry (Potter Works Publishing)
---
15. Pre-Teen Fiction – Mature Issues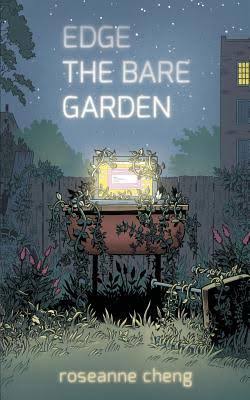 GOLD: Edge the Bare Garden, by Roseanne Cheng (Wise Ink Creative Publishing)
SILVER: Time Underground, by Todd McClimans (Overdue Books)
BRONZE: Beneath the Paint, by Nancy Cadle Craddock (Self-Published)
---
16. Young Adult Fiction – General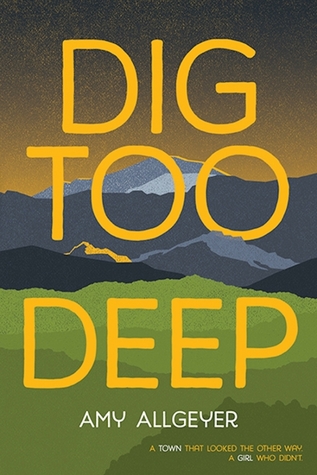 GOLD: Dig Too Deep, by Amy Allgeyer (Albert Whitman & Company)
SILVER: Strays, by Jennifer Caloyeras (Ashland Creek Press)
BRONZE: Talent, B. Lynn Goodwin (Eternal Press)
---
17. Young Adult Fiction – Fantasy / Sci-Fi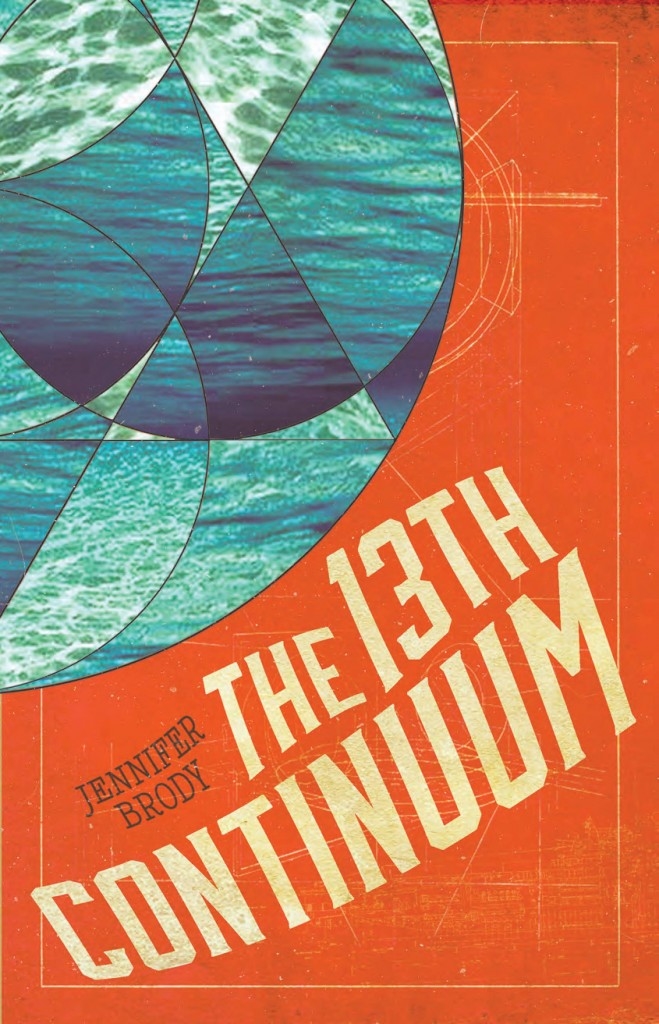 GOLD: The 13th Continuum, by Jennifer Brody (Turner Publishing Company)
SILVER: Gatekeeper, by Natasha Deen (Great Plains Teen Fiction)
BRONZE: The Red City, by Mark A. Hadley (Wesbrook Bay Books)
---
18. Young Adult Fiction – Horror / Mystery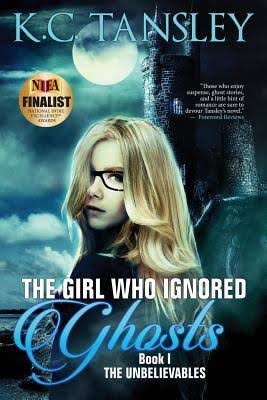 GOLD: The Girl Who Ignored Ghosts, by K.C. Tansley (Beckett Publishing Group)
SILVER: Bloodcraft, by Amalie Howard (RAH Media LLC)
BRONZE: Unreal City, by A.R. Meyering (Innisfree Press)
---
19. Young Adult Fiction – Historical / Cultural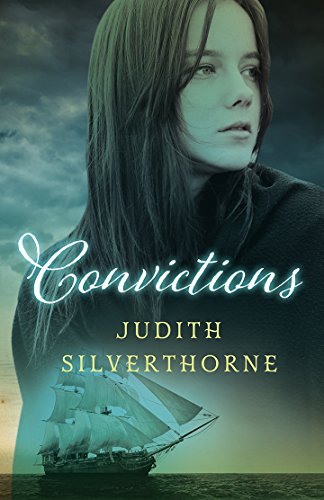 GOLD: Convictions, by Judith Silverthorne (Coteau Books)
SILVER: Madder Carmine, by Tyler Enfield (Enfield & Wizenty)
BRONZE: NOLA Gals, by Barbara J. Rebbeck (Neverland Publishing Company)
---
20. Young Adult Fiction – Religion / Spirituality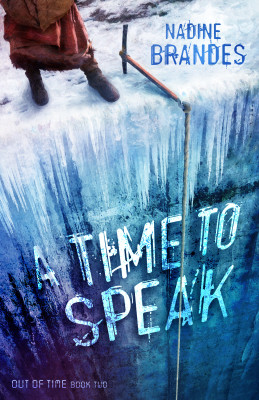 GOLD: A Time to Speak, by Nadine Brandes (Enclave Publishing, an imprint of Gilead Publishing)
SILVER: The Land of Beyond Belief, by Mark Cramer and Kathryn Dahlstrom (Pigtale Publishing)
BRONZE: Out of the Darkness and Into the Light, by Vanessa Matheny (Grey Wolfe Publishing)
---
21. Young Adult Fiction – Mature Issues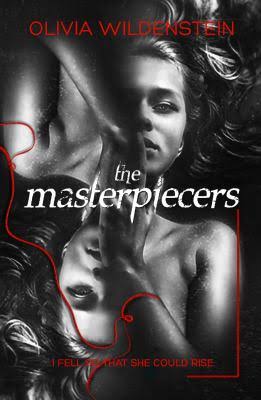 GOLD: The Masterpiecers, by Olivia Wildenstein (Self-Published)
SILVER: Keep Her, by Leora Krygier (She Writes Press)
BRONZE (tie): My Ladybird Story, by Magus Tor (Self-Published)
Tupelo Honey, by Lis Anna-Langston (Mapleton Press)
---
22. Children's Poetry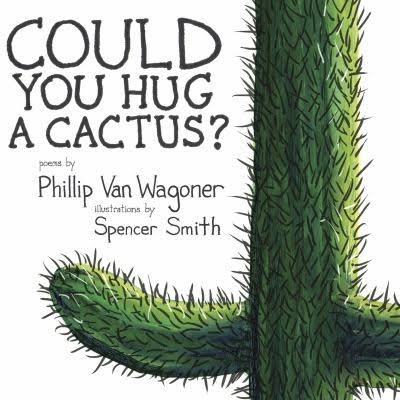 GOLD: Could You Hug a Cactus? by Phillip Van Wagoner; illustrated by Spencer Smith (Scribble Fiction)
SILVER: When the Sun Shines on Antarctica: And Other Poems about the Frozen Continent, by Irene Latham; illustrated by Anna Wadham (Millbrook Press)
BRONZE: Animalia: Portraits in Poetry & Pencil, by Erin Graffy & Tom Mielko (Kieran Publishing)
---
23. Non-Fiction – Picture Book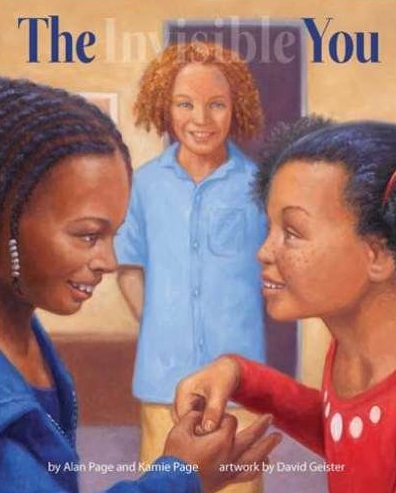 GOLD: The Invisible You, by Alan and Kamie Page; illustrated by David Geister (Page Education Foundation)
SILVER: Sing Freedom! A Country Wins its Freedom Through Song, by Vanita Oelschlager; illustrated by Mike DeSantis (VanitaBooks, LLC)
BRONZE: The Gandy Dancers -- and Work Songs from the American Railroad, by Vanita Oelschlager; illustrated by Mike Blanc (VanitaBooks, LLC)
---
24. Non-Fiction – Chapter Book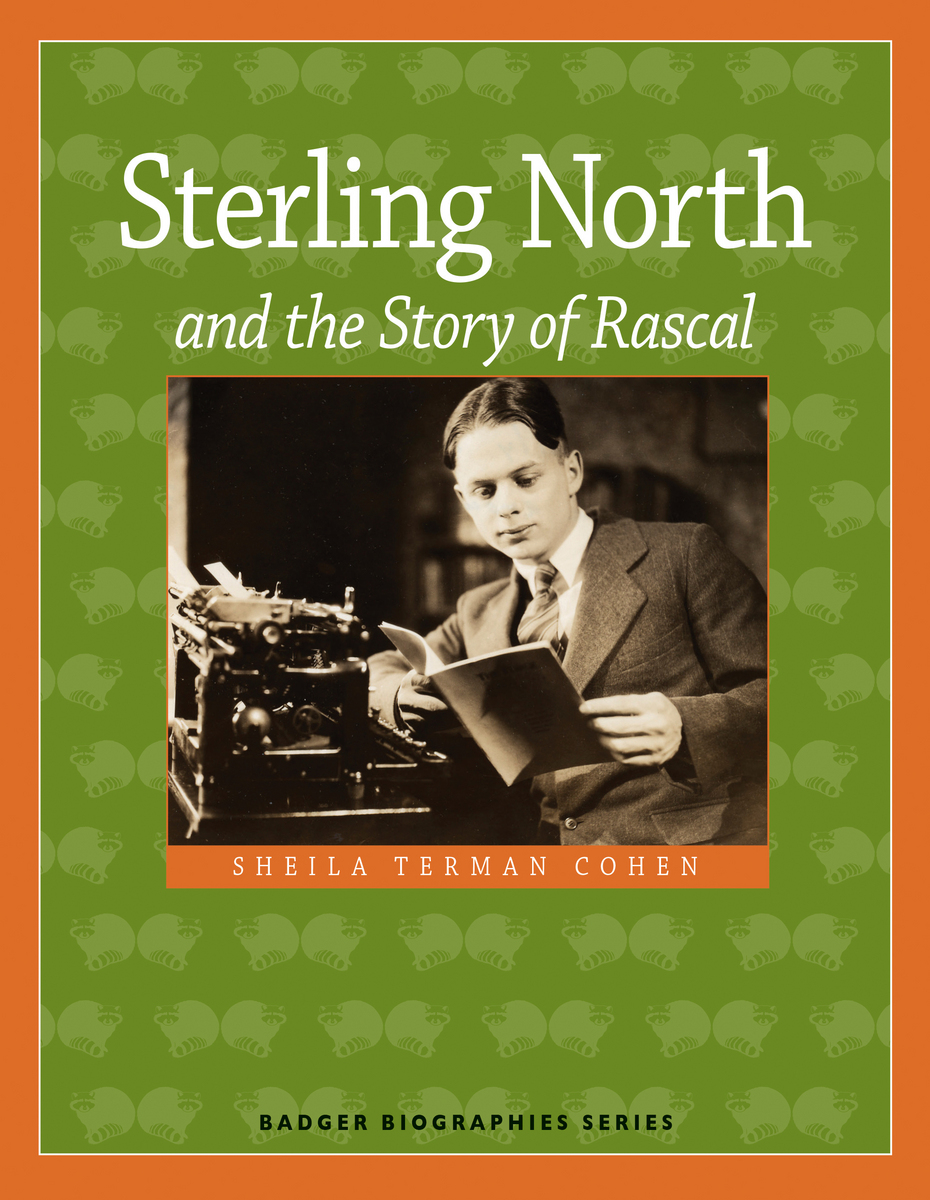 GOLD: Sterling North and the Story of Rascal, by Sheila Terman Cohen (Wisconsin Historical Society Press)
SILVER: Jockey Hollow: Where a Forgotten Army Persevered to Win America's Freedom, by Rosalie Lauerman (Self-Published)
BRONZE: Luella Agnes Owen: Going Where No Lady Had Gone Before, by Billie Holladay Skelley; illustrated by Rachel Bowman (Goldminds Publishing)
---
25. Animals / Pets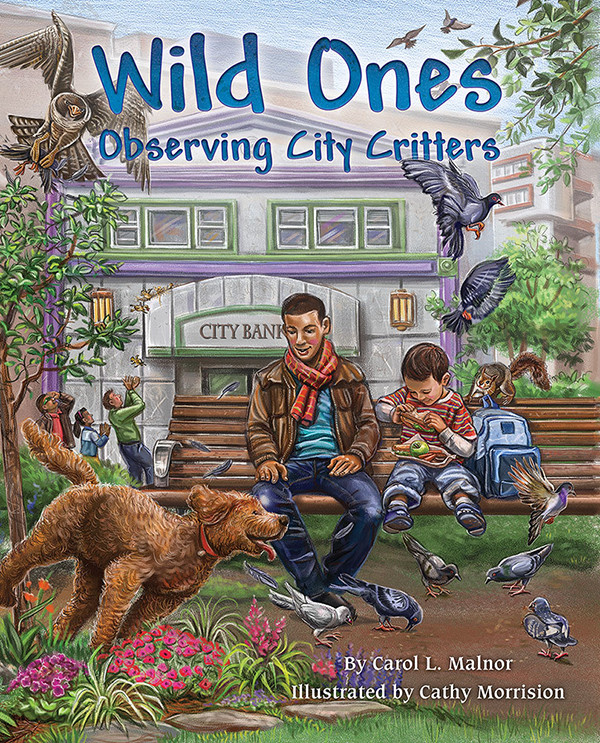 GOLD: Wild Ones: Observing City Critters, by Carol L. Malnor; illustrated by Cathy Morrison (Dawn Publications)
SILVER: Benjamin Birdie's First Flight, by Michael Dotsikas; illustrated by Morgan Spicer (Porch Time Publishing)
BRONZE: Too Big To Lose, by Leslie Berling Duval; illustrated by Ruth Todd Evans (Self-Published)
---
26. Multicultural Non-Fiction – Picture Book
GOLD: The Barefoot Book of Children, by Tessa Strickland and Kate DePalma; illustrated by David Dean (Barefoot Books)
SILVER: The Cambodian Dancer, by Daryn Reicherter; illustrated by Christy Hale (Tuttle Publishing)
BRONZE: What Was it Like, Mr. Emperor? Life in China's Forbidden City, by Chiu Kwong-chiu and Eileen Ng (China Institute)
---
27. Multicultural Non-Fiction – Chapter Book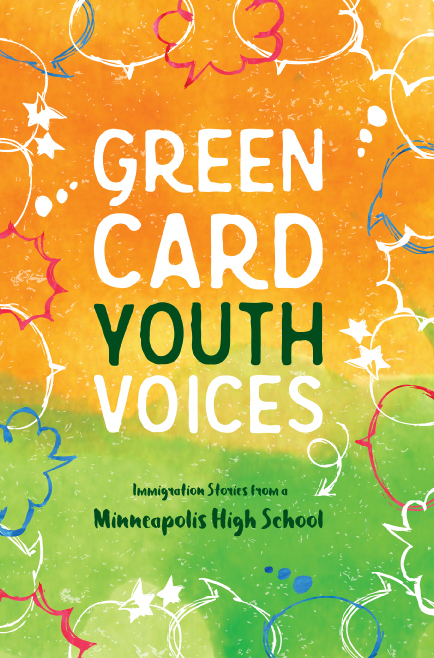 GOLD: Green Card Youth Voices: Immigration Stories from a Minneapolis High School, by various authors; edited by Green Card Voices (Wise Ink Creative Publishing)
SILVER: A Boy Named 68818, by Israel (Srulek) Starck as told to Miriam (Starck) Miller (I Starck)
BRONZE: Water Walkers, by Carol Trembath; illustrated by David W. Craig (Lakeside Publishing MI)
---
28. Religion / Spirituality
GOLD: Dear Pope Francis, by Pope Francis (Loyola Press)
SILVER: December's Gift, by Ashley Smith-Santos and Stasie Bitton (Self-Published)
BRONZE (tie): My Superhero Grandpa, by Michele McAvoy; illustrated by Mike Motz (The Little Press)
Butterfly Visits, by Rebecca Reeves Sangueza; illustrated by Holly Donelson (Mothers House Publishing)
---
29. Holiday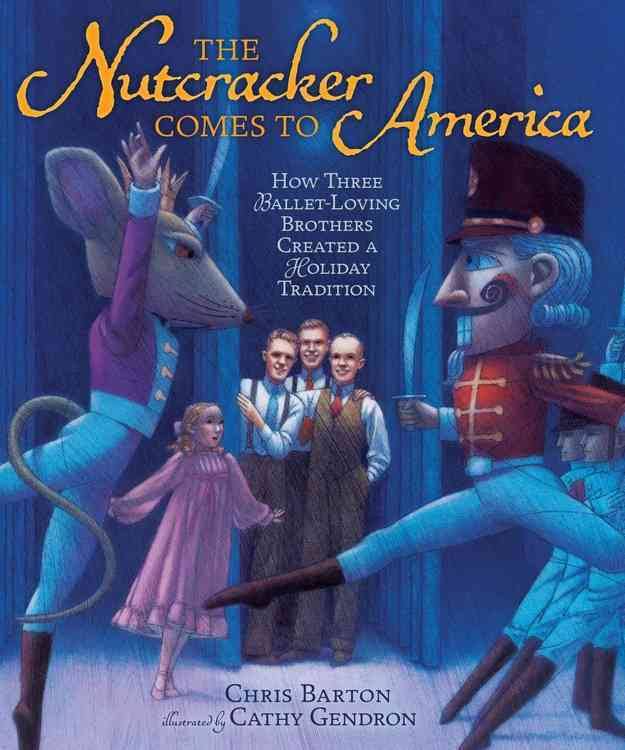 GOLD: The Nutcracker Comes to America: How Three Ballet-Loving Brothers Created a Holiday Tradition, by Chris Barton; illustrated by Cathy Gendron (Millbrook Press)
SILVER: The Greatest Gift: The Wise Ones' Journey, by Tom Roberts; illustrated by Jim Brummond (TnT Publishing)
BRONZE: Santa's Christmas Train, by Helen Foster James; illustrated by Bill Bolton (Ideals Children's Books)
---
30. Book with Merchandise (plush toy, etc.)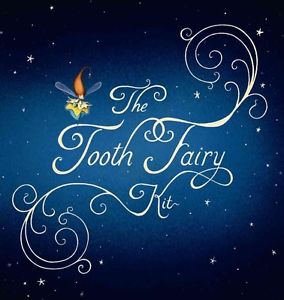 GOLD: The Tooth Fairy Kit -- Tooth Pillow, Tooth Journal and book: Lunette, the True Story of the Tooth Fairy, by Robin Cruise; illustrated by Valeria Docampo (Compendium)
SILVER: Champion Monsters (book with plush monster), by Lindsey Womack; illustrated by Donald Wu (Champion Monster Projects)
BRONZE: The Miracle Mitzvah Moose (book with plush moose), by Dawn Wynne; illustrated by Gloria Piňeiro (Dawning Press)
---
31. Spanish Language Book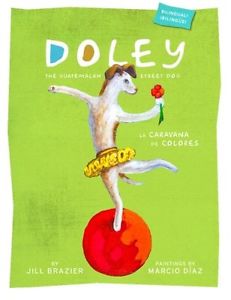 GOLD: Doley the Guatemalan Street Dog: la Caravana de Colores, by Jill Brazier; illustrated by Marcio Díaz (Artworkz Press)
SILVER: Los Vestidos de Mamá, by Mónica Carretero (Cuento de Luz)
BRONZE: Monster Slayer (Exterminadora de montruos), by Gladys Elizabeth Barbieri; illustrated by Lina Safar (Big Tent Books)
---
32. Environmental Issues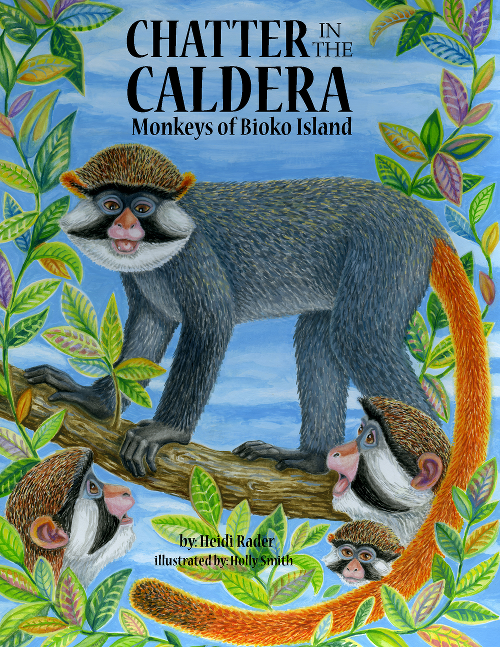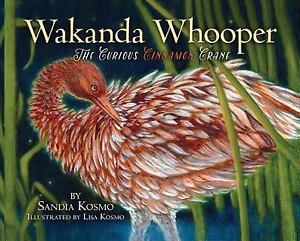 GOLD (tie): Chatter in the Caldera: Monkeys of Bioko Island, by Heidi Rader; illustrated by Holly Smith (Wildlife Conservation Publishers)
Wakanda Whooper: The Curious Cinnamon Crane, by Sandia Kosmo; illustrated by Lisa Kosmo (Beaver's Pond Press)
SILVER: Pocketmouse at Crystal Cove, by Marian Parks; illustrated by Melinda Beavers (Nature Tale Books, Inc)
BRONZE: Beavers Away! Written and illustrated by Jennifer Lovett (Beaver's Pond Press)
---
33. Health Issues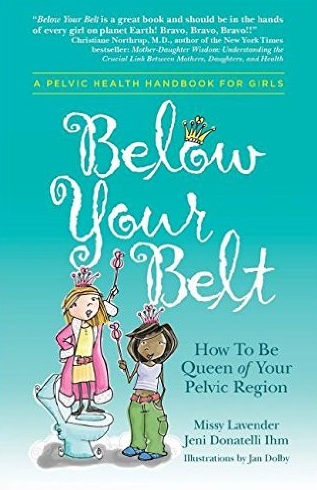 GOLD: Below Your Belt: How to be Queen of Your Pelvic Region, by Missy Lavender and Jeni Donatelli Ihm; illustrated by Jan Dolby (Women's Health Foundation)
SILVER: Squash Boom Beet: An Alphabet for Healthy, Adventurous Eaters, by Lisa Maxbauer Price (Blue Bay Books)
BRONZE: Autism and You, by Lauren Gerber, PSY.D; illustrated by Norm Bendell (Brown Books Kids)
---
34. Mind-Body-Spirit / Self-Esteem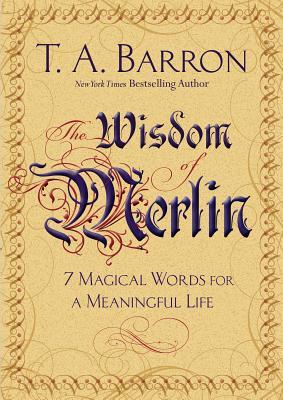 GOLD: The Wisdom of Merlin, by T.A.Barron (Thomas A Barron)
SILVER (tie): Don't Put Yourself Down in Circus Town: A Story about Self-Confidence, by Frank J. Sileo; illustrated by Sue Cornelison (Magination Press)
10 Secrets of Being a Lady, by Sheba Matheu; illustrated by Meredith Rushing (By Sheba)
BRONZE (tie): Red Socks Go with Absolutely Anything, by Darla Woodley; illustrated by Evan Munday (Self-Published)
Just Indian, by Jackie Neypes; illustrated by Tyrelle Smith (Acute By Design)
---
35. Reading Skills / Literacy
GOLD: Help Rupert Get a Pet!, by Geoffrey Peart, M.Ed. (Aurelius Books)
SILVER: Rockin'-Rollin' Alphabet, by Lynn M. Rosenblatt (Mindstir Media)
BRONZE: Libraries and Books and Words… Oh My! by Carey Rigby-Wilcox (See a Book Take a Look)
---
36. Best First Book – Picture Book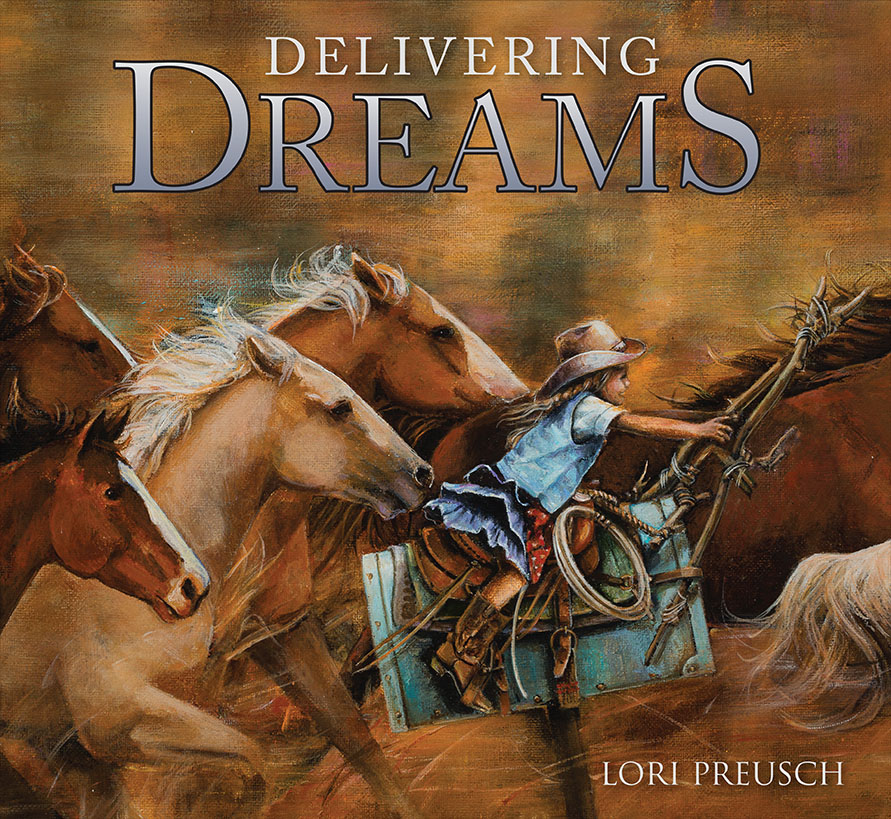 GOLD: Delivering Dreams, written and illustrated by Lori Preusch (Dandelion)
SILVER: The Golden Winged Fairy, by Lala Fae; illustrated by Laura Siadak (madebyfae)
BRONZE: Grandad and the Baby Dolphin, by Wendy Milner; illustrated by Naomi Bulger (Self-Published)
---
37. Best First Book – Chapter Book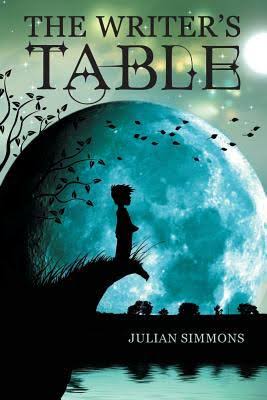 GOLD: The Writer's Table, by Julian Simmons (Squirrely Rowe Books)
SILVER: The Far Corners, by Elaine Gartner; illustrated by Kes Samuelson (CreateSpace)
BRONZE: Thistle Downe: A Tale of Trolls and Fairies, by Molly & Gary Whitney (Bright Sky Press)
---
38. Best Illustrator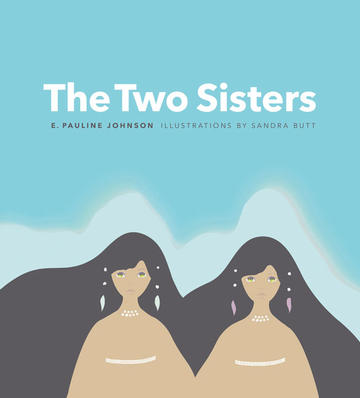 GOLD: The Two Sisters, by E. Pauline Johnson; illustrated by Sandra Butt (Waterlea Books)
SILVER (tie): Bear Wants to Fly, by Susanna Isern; illustrated by Silvia Álvarez (Cuento de Luz)
Feathers, Paws, Fins, and Claws: Fairy-Tale Beasts, edited by Jennifer Schacker and Christine A. Jones; illustrated by Lina Kusaite (Wayne State University Press)
BRONZE: Crunch! written and illustrated by Carolina Rabei (Child's Play)
---
39. Best Book by Youth Author (under 18)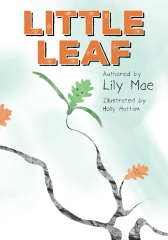 GOLD: Little Leaf, by Lily Mae; illustrated by Holly Hattam (Self-Published)
SILVER: Mind vs. Matter, by Konrad Koenigsmann (Outskirts Press)
BRONZE: The Adventures of Kate the Cat, by Nicole Nageli (CreateSpace)
---
40. Best Book Series – Picture Book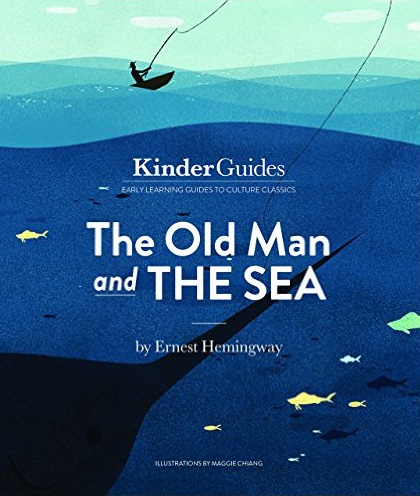 GOLD: KinderGuides - Early Learning Guides to Cultural Classics, by Fredrik Colting and Melissa Medina; various illustrators (Moppet Books)
SILVER: Snowman Paul Series, by Yossi Lapid; illustrated by Joanna Pasek (Self-Published)
BRONZE: The Frolic Series, by Elias Carr; illustrated by Michael Garton and Natasha Rimmington (Sparkhouse Family)
---
41. Best Book Series – Chapter Book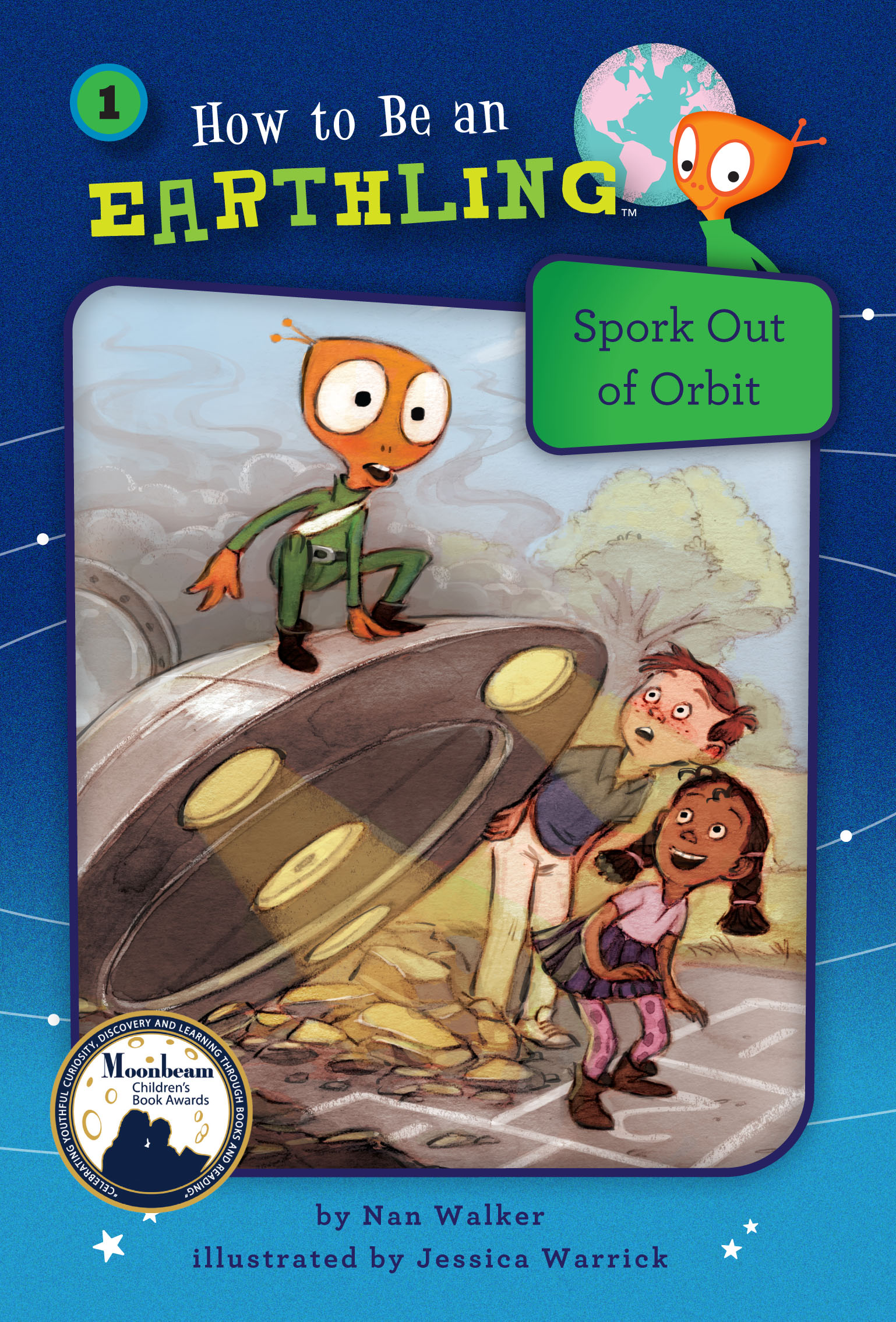 GOLD: How to Be an Earthling, by Nan Walker, Lori Haskins Houran and Kimberly Morris; illustrated by Jessica Warrick (Kane Press)
SILVER: Angels Club Series, by Courtney Vail and Sandra J. Howell (West Ridge Farm Publishing)
BRONZE (tie): The Morus Chronicles, by J.R. Roper (CHBB Publishing)
Byways, by C.J. Milbrandt; illustrated by Hannah Christenson (Byways)
---
42. Best Book Series – Non-Fiction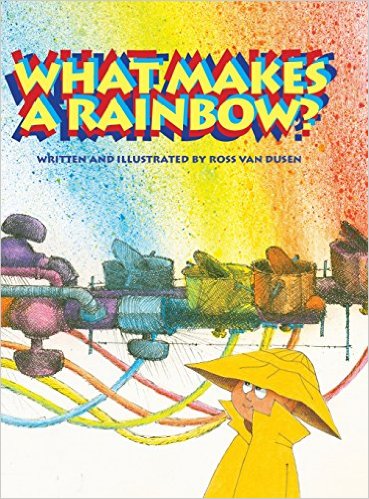 GOLD: What Makes a... Series (Snowflake, Rainbow), written and illustrated by Ross Van Dusen (Rio Grande Books)
SILVER: Roaming with Rudy (Paris!, Washington DC! etc.), by Corinne Humphrey (Sage Press)
BRONZE: Life Cycle Books (Parrot, Duckling, Ladybug,Tadpole, Butterfly), by Cammie Ho (Phonic Monic Books)
---
E-Book Categories
E1. Children's Picture Book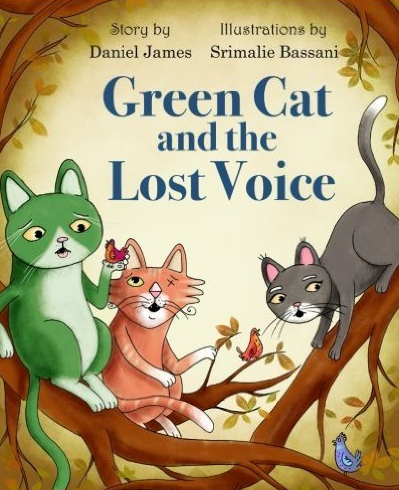 GOLD: Green Cat and the Lost Voice, by Daniel James; illustrated by Srimalie Bassani (Albion Fields Publishing)
SILVER (tie): Moon Thief, by Siwon Kim; illustrated by Siwoo Kim (Moonstealers Publishing)
On My Way to the Lilikoi Tree, by Jonna Amato-Ocampo; illustrated by Rich Olson (Self-Published)
BRONZE: Hurry Up Slowpoke, by Bob Outman (CreateSpace)
---
E2. Picture Book – Enhanced & Apps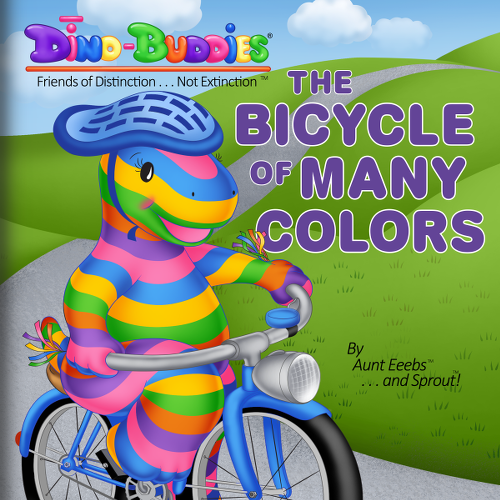 GOLD: Dino-Buddies: The Bicycle Of Many Colors, by Aunt Eeebs…and Sprout! (Rivercrest Publishing)
SILVER: Atalanta, by Simon Spence (Early Myths)
BRONZE: Roaming with Rudy Paris! by Corinne Humphrey (Sage Press)
---
E3. Pre-Teen Fiction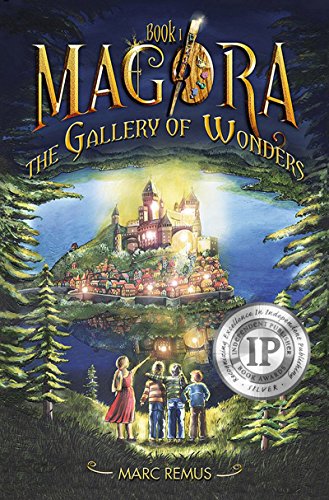 GOLD: The Gallery of Wonders (Book 1 of Magora Series), by Marc Remus (Misty Moon Books)
SILVER: Ennara and the Book of Shadows, by Angela Shelley (Patchwork Press)
BRONZE (tie): Stumbling On A Tale, by Suzanne Roche (Oak Lei Press)
Tom Thorneval - Dream Merchant Extraordinaire, by C E Addison (Addison's Tales)
---
E4. Young Adult Fiction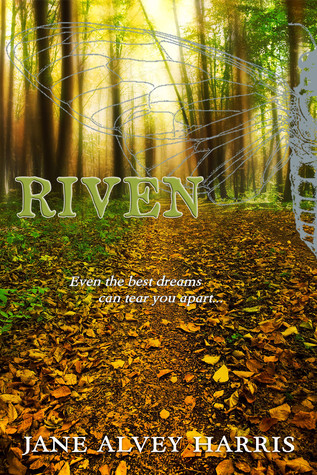 GOLD: Riven, by Jane Alvey Harris (Self-Published)
SILVER: Monsterland, by Michael Phillip Cash (CreateSpace)
BRONZE: The Haunting at Ice Pine Peak, by Wendelin Gray (CreateSpace)
---
E5. Non-Fiction - Canceled
---
Comments
---