Looking for that perfect literary gift? Check out these awesome sites and ideas.
Litographs: Find shirts (which are oh so soft!), totes, prints, and more with the text of your favorite books.
Out of Print: An awesome spot for bookish gear from coffee mugs to clothes to gifts.
Try book-scented candles or perfume, like these ones posted by Ebook Friendly.
For the tea-and-book aficionado in your life, snag a wordy mug from this list on Bookish.
This book tent. Yes, a tent that looks like a book. I kid you not.
A duvet cover with book spines from Society 6.
On the hunt for a bargain? Book Riot put together a list of book-related gifts under $20.
This super cool bookshelf scarf from Etsy.
All right, pretty much anything labeled "Book Lover" from Etsy.
Independent Publisher on Instagram
Feature
How to Shop for Books This Holiday Season
Where to Buy for the Lit-Lover in Your Life
The best gift this holiday season? The gift of words! There are hundreds of places to buy books, so check out our pros and cons list below of key places to shop. From independent stores to shopping online, we've got you covered. And if you're looking for so
Indie Stores
Whenever you can, shop local! Indie bookstores are hugely important to their communities, to the literary world, and to literacy in general, so if you're lucky enough to have a homegrown store in your hometown, stop in!
· The pros:
o Shopping at indies supports your town commerce
o Curated book selections
o Likely to have dedicated, knowledgeable sales people
· The cons:
o Likely to be more expensive than Amazon or B&N
o Smaller selection than a chain (but remember, you can often shop your indie store online!)
No indie store near you? Tons of them have online shopping centers. Try a few of the stores below:
· Powell's
· Many of our Indie Groundbreaking Booksellers!
Barnes & Noble
Did you love Borders? Do you miss them now? Then get to B&N this winter. It's no secret the retail giant has been struggling in the past year, so go buy some books and help keep the ship afloat! Another bonus? The weekend of December 9 dozens of B&Ns are hosting Harry Potter-style Yule Balls. Sounds downright magical.
· The pros:
o Good deals (especially if you have a B&N membership)
o Large selection of titles in stores and online
o Other gifting merchandise available
· The cons:
o You're more likely to impulse buy with so many options!
Mass-Market Stores
If you're on the hunt for a bestseller, you'll likely be able to pick up a chart-topper at your local Target, Walmart, Costco, or other mass-market store.
· The pros:
o Great prices
o Today's most popular books
o Easy to shop while running errands
· The cons:
o Limited shelf space
o Limited selection of titles
Used Bookstores
Used bookstores are great places to find cheaper versions of your favorite books, and sometimes even some hidden gems! The biggest downside to shopping at used stores is that authors and publishers rarely get royalties off used book sales. So if you're keen on supporting an author's livelihood, buying new is usually the best way to go.
· The pros:
o Lower prices
o Lots of shopping options (if you're willing to explore)
o Chance to find a special edition
· The cons:
o Selections may be limited
o Not a brand-new product
Amazon
There's a long, if complicated, history between Amazon and the book community. Amazon's selection is essentially endless…but can be overwhelming to browse. The convenience of shopping at Amazon is undeniable…but it keeps you from shopping in stores. Amazon's prices are great for readers…but they can be crushing to many authors and publishers. Whether you're a card carrying Prime member or an occasional shopper, review the pros and cons below.
· The pros:
o Huge selection
o Great deals, reviews available for many books (especially through their new sister Goodreads)
· The cons: I recommend reading up on these articles
o "Cheap Words: Amazon is good for customers. But is it good for books?"(The New Yorker)
o "The War of the Words: How did Amazon end up as literary enemy no. 1?" (Vanity Fair)
Other Online Retailers
Here are a few other places you can shop online for books:
· AbeBooks
· Alibris
· Audible
· You can also shop direct from many of your favorite authors or publishers. Check out their websites for more information.
Happy shopping, one and all! And remember, if you don't know what the reader in your life is looking for, they're sure to be just as happy with a gift card to their favorite bookstore.
---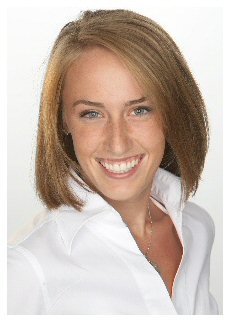 Jillian Bergsma Manning is a contributing editor for Independent Publisher. She loves reading and writing but not arithmetic. Follow her on Twitter at @LillianJaine or on her blog at www.editorsays.com.
---
Comments
---