An IPPY Winning Author
Shelley Schanfield's first novel in the Sadhana Trilogy, The Tigress and the Yogi, won the 2016 IPPY Award for Visionary Fiction. The second, Mountain Goddess, won the 2017 silver medal in Visionary Fiction.
The Tigress and the Yogi (Book One of the Sadhana Trilogy), by Shelley Schanfield (Lake House Books)
The Mountain Goddess (The Sadhana Trilogy Book 2), by Shelley Schanfield (Lake House Books)
Independent Publisher on Instagram
Feature
Yoga and Meditation Books for the Busy Writer
An IPPY Winner on Yoga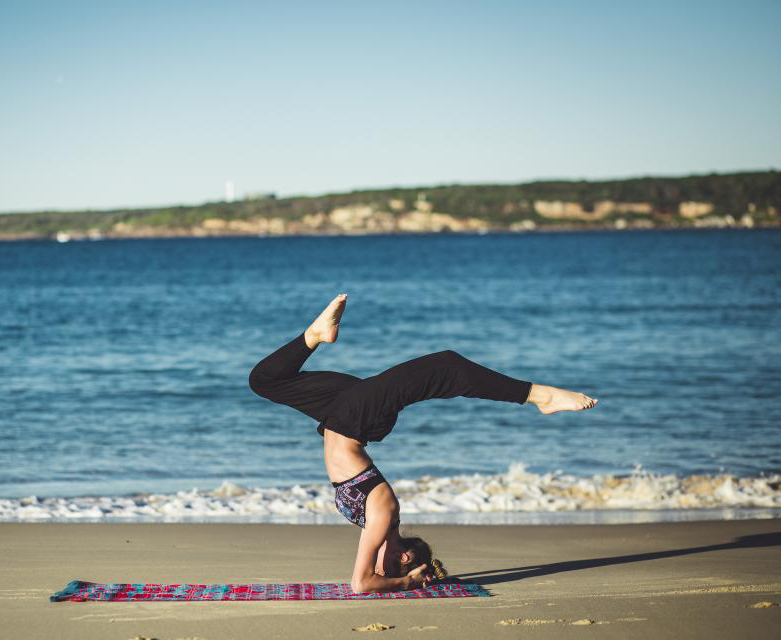 In yoga, meditation, and writing, just follow the breath
"One becomes a writer by writing," says the Indian novelist R.K. Narayan. "It is a yoga."
It's been nearly eighteen years since I first read those words. At the time I was pursuing a black belt in Tae Kwon Do and had become fascinated by the links between the martial arts and Buddhist meditative techniques. I inhaled books on meditation along with reading everything I could about Prince Siddhartha, the young man of the warrior caste who became the Buddha, and discovered yoga's ancient philosophy had influenced his thought.
Narayan's words provided the impetus to write the Buddha's story as novels. I've just published The Mountain Goddess, the second book in the Sadhana Trilogy, historical fantasies about women who knew him, inspired by the legends that tell the stories of their spiritual journeys.
Yoga's history is complex and I won't attempt to summarize its paradoxes and contradictions or the scholarly debates that it engenders here. But its modern practices intrigued me from the day eighteen years ago when that quote from Narayan set me on the writer's path. I began studying yoga in the Iyengar tradition and my practice provided proof that writing is indeed a yoga.
Books on yoga and meditation have helped me equally in developing as a writer. Here's an annotated list of a few favorites, and you will find links to good resources on the writer's craft following it.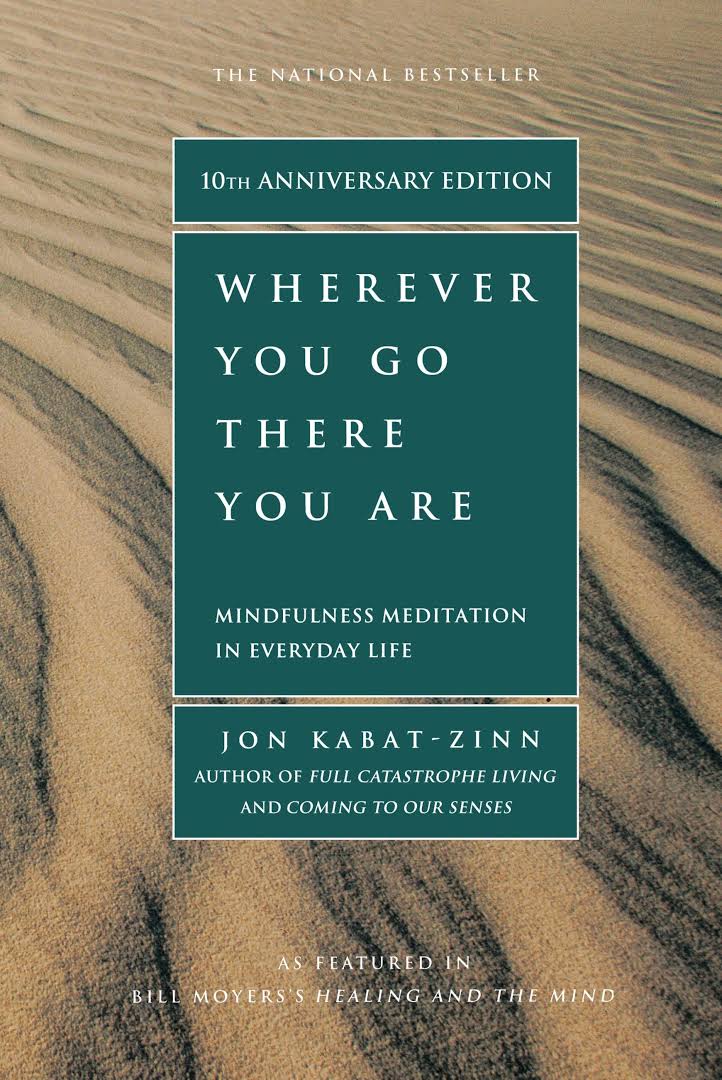 Wherever You Go There You Are, by Jon Kabat-Zinn. Simple, direct, and easy. As the author states in his introduction, you don't need to join a cult, become a mystic, or be a "narcissistic navel gazer" to benefit from meditation. It's about accepting what is. Pick up this book and open it to any page and find useful guidance on cultivating mindfulness in daily life. Sometimes that mindfulness means just sitting and staring at the blank page or computer screen, accepting that the words won't come.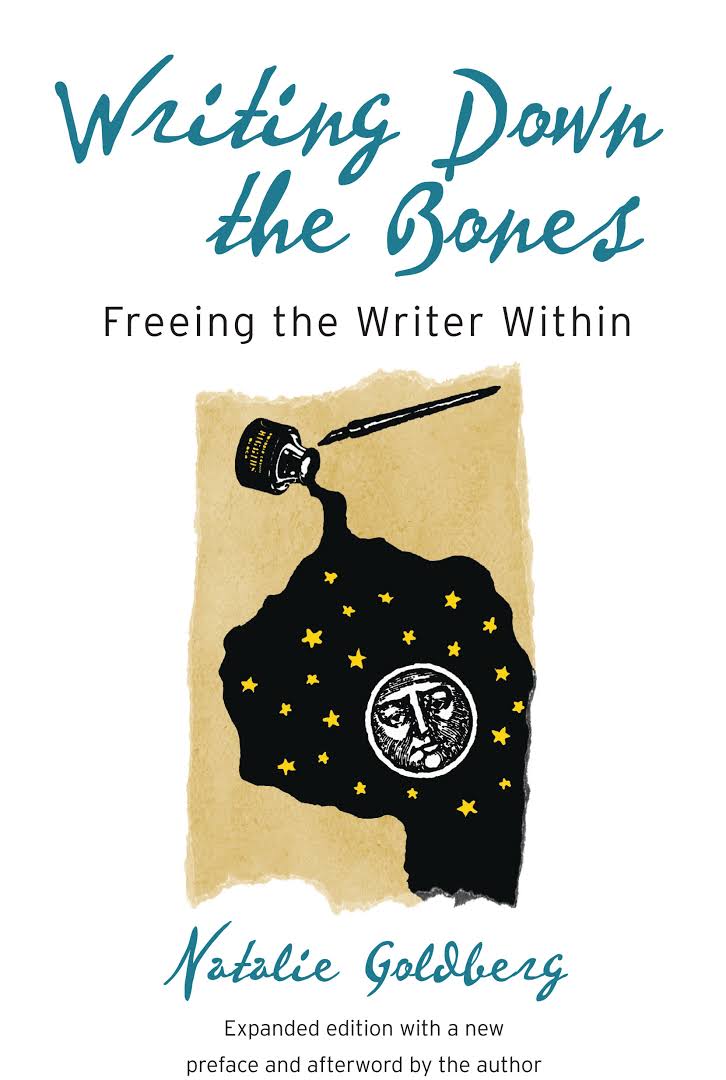 Writing Down the Bones, by Natalie Goldberg. Goldberg began a Zen meditation practice in the 70s, and her roshi (Zen teacher) compared meditation to aspects of writing. Eventually, this very wise teacher suggested she use writing as her practice. Even if you do not intend to write for anyone but yourself, Goldberg's book is a treasure. One of the best pieces of advice I got from it: give yourself permission to write garbage, because it's inevitable that you will.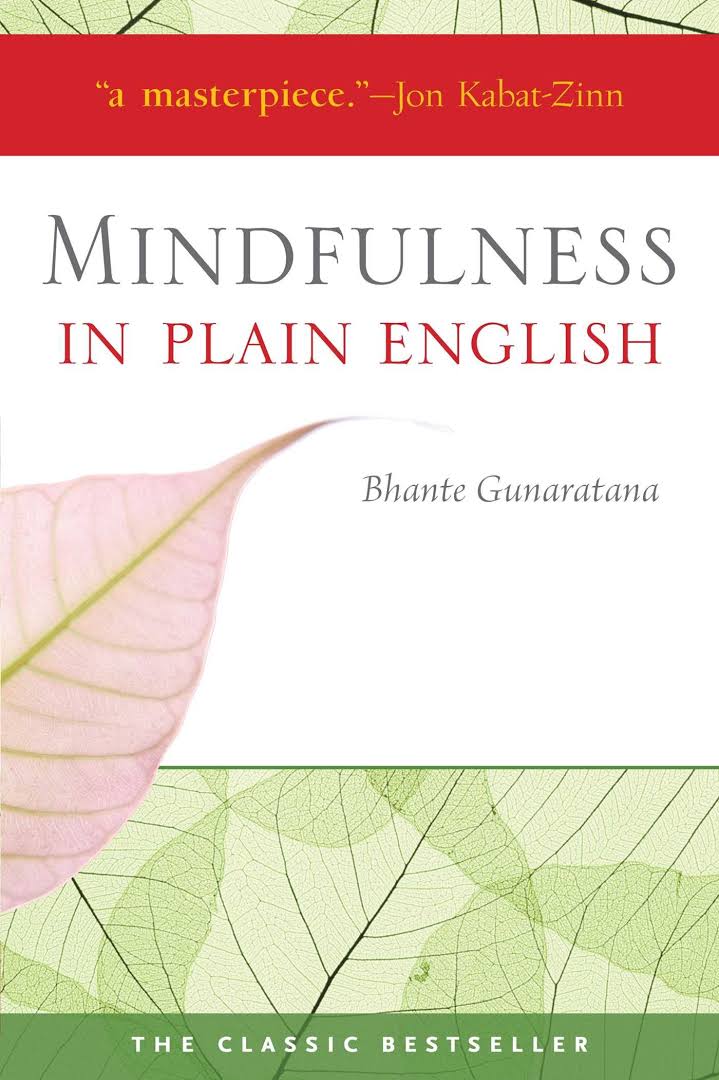 Mindfulness in Plain English, by Venerable Henepola Gunaratna. I need to make a confession here, and that is that I'm the sort of person who folds down the pages in a book. Not all books, mind you, only ones frequently used for guidance. My copy of this 200 page book has most of the page corners turned down. Spiritual but nondenominational, this practical guide puts the ethics back into mindfulness, something that the "mindfulness industry" largely fails to do. The two chapters on dealing with distractions will resonate with any writer.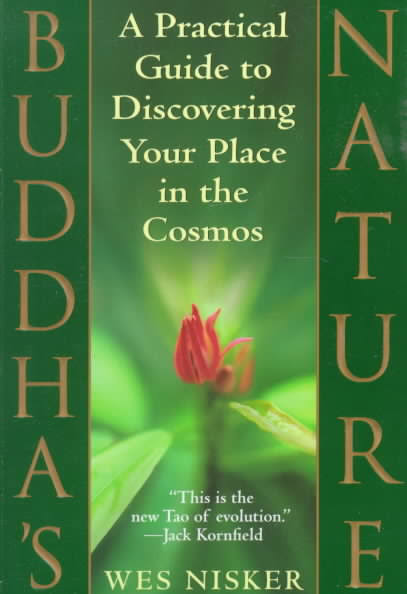 Buddha's Nature: A Practical Guide to Discovering Your Place in the Cosmos, by Wes Nisker. So much fun and full of interesting insights on the relationship between Buddhism and Science, the respective genius of Asia and the West. Back in the early days of FM radio, Nisker was a reporter on San Francisco's KSAN, and I loved the way he signed off: "If you don't like the news, go out and make some of your own." Revised for writing: if you don't like what you're reading, go out and write something of your own. He's been a Buddhist practitioner for decades and this charming guide includes practices that make the Buddha's Mahasatipatthana Sutta on the four foundations of mindfulness accessible to anyone. And yes, I've folded corners on many pages.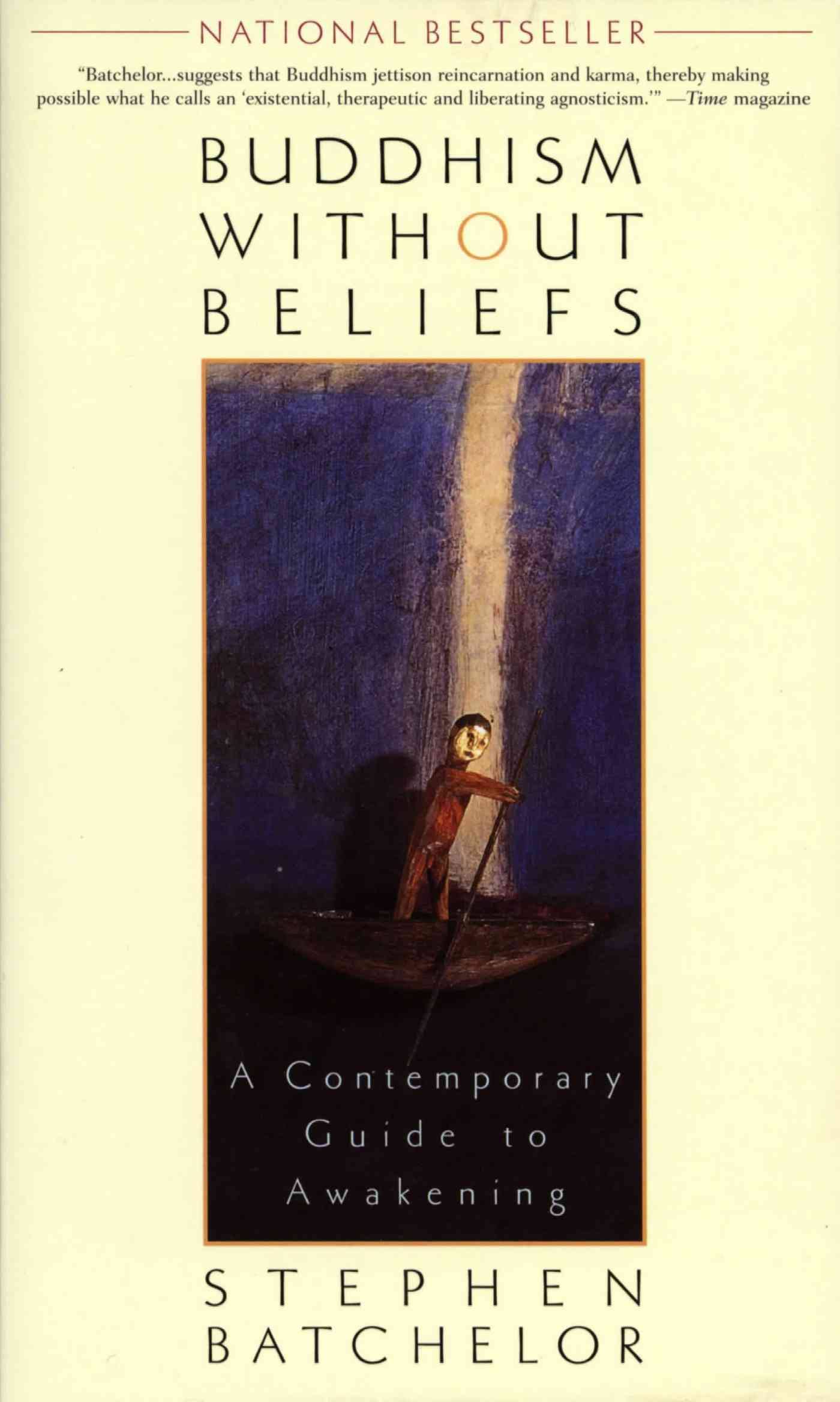 Buddhism without Beliefs: A Contemporary Guide to Awakening, by Stephen Batchelor. Brief but profound, it distills some key Buddhist teachings to their essence. Full of wisdom but so seamlessly moves from one point to another that I haven't folded a single page. Recommended if you think Buddhism is a religion. It will explain why it is not. "At the heart of Buddhism's encounter with the contemporary world is the convergence of two visions of freedom. The Buddha's freedom from craving and anguish is converging with the individual's freedom to realize his or her capacity for personal and social fulfillment." What this means to me: Being creative is a way to awakening. When I sit alone and write, the powerful sense of presence that exists strengthens and replenishes me, and I add joy rather than suffering to the world.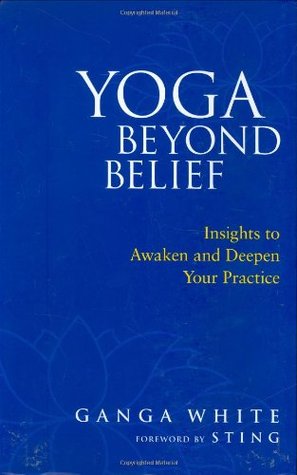 Yoga Beyond Belief: Insights to Awaken and Deepen Your Practice, by Ganga White. Recommended for those already practicing yoga. I've only recently read this book and it's already taken a prominent place on my shelf. Like Batchelor's book, it takes the religiosity (but not the ethics) out of practice. Brief but good summary on yoga's historical roots and how modern practice interprets ancient teachings, chapters on pain and healing, modes of practice and when to practice each, and much more. In one chapter the author writes that "meditation cannot be taught, but meditation can be learned," meaning there are rules and principles but they must be constantly validated against the experience gained in practice. Same with writing.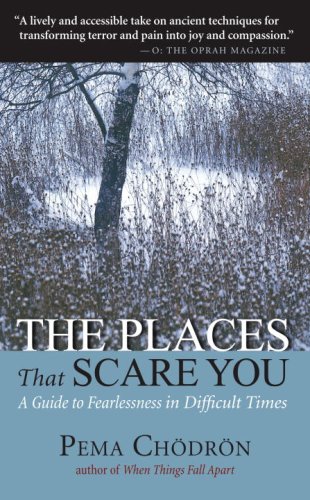 The Places That Scare You: A Guide to Fearlessness in Difficult Times, by Pema Chodron. The title says it all. Guidance and practices to help us face what threatens us from within and without. Useful tip gleaned from this book, especially for a difficult time at your critique group: "The real function of a spiritual friend is to insult you."
While waiting for the book to be delivered, here's a quick introduction to meditation practices, How to Meditate, on the website for Buddhist magazine, Lion's Roar.
And to dispel doubts about the benefits of meditation, read this: The Power of Concentration.
---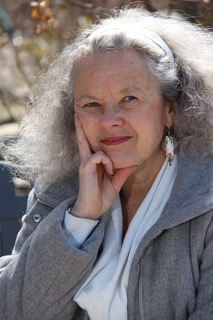 Shelley Schanfield's passion for Buddhism and yoga arose sixteen years ago, when she and her son earned black belts in Tae Kwon Do. This Korean art of self-defense with its choreographed punches and kicks had a surprisingly calming effect during a stressful time. She became fascinated with the links between the martial arts and Buddhist techniques to still the mind. By inclination a voracious reader and by profession a librarian, Shelley plunged into research about the time, place, and spiritual traditions that 2500 years ago produced Prince Siddhartha, who became the Buddha. Yoga, in some form, has a role in all of these traditions. Its transformational teachings soon prompted Shelley to hang up her black belt and begin a yoga practice that she follows to this day.
Because she loves historical fiction, Shelley looked for a good novel about the Buddha. When she didn't find one that satisfied her, she had the crazy notion to write her own novels based on the spiritual struggles of women in the Buddha's time. She embraced the discipline of writing with the same passion that drives her characters to search for truth and freedom. The Mountain Goddess is the second novel in the Sadhana Trilogy. Pick up your copy and a copy of the first book, The Tigress and the Yogi, at shelleyschanfield.com.
---
Comments
---