An Award-Winning Author
Janet Lane is the author of multiple award-winning books, including two IPPY awards for Tabor's Trinket and Crimson Secret. Find out more about her award-winning books below.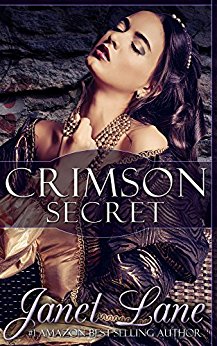 Crimson Secret, by Janet Lane (Dreaming Tree Publishing)
Book 4 in the international award-winning, #1 Amazon Bestselling Coin Forest series. Master bridge builder Luke Bonwyk, Lord Penry, is a known traitor, committed to destroying Joya's beloved queen so York can rule. Like her family, Joya is deeply committed to keeping King Henry VI on the throne. They're both right, both wrong, both lost in the heat of unbridled passion and growing uncertainties. It's a dance of imperiled love amid the War of the Roses, and time is running out to reveal their true loyalties.
Crimson Secret is set during the War of the Roses. Margaret of Anjou, one of the strongest, most fascinating of England's queens, holds the reins of power firmly in her French-born hands. The country is bleeding from the turmoil caused by a king suffering from unpredictable bouts of insanity, and the Duke of York, who strives to take the throne and restore order.
During England's staggering number of battles and wars, transportation played a strategic part in determining which man would emerge victorious and claim the throne. Many battles were fought near and on bridges. Crimson Secret is a story of one of them.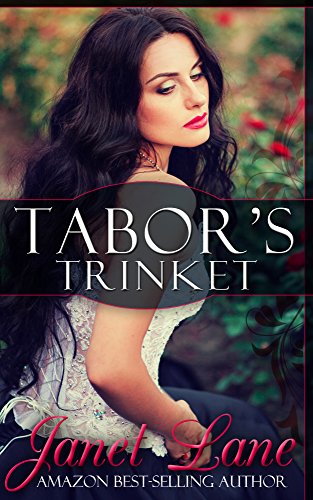 Tabor's Trinket, by Janet Lane (Dreaming Tree Publishing)
Sold as a slave in Romania for seven pounds and three solidi, the Gypsy girl, Sharai, escapes a slave ship infected with the plague. As an adult, she performs her silky, exotic dances to earn enough to sustain herself and the toddling orphan girl she adopted. She yearns for relief from the grinding poverty, and a secure home. Having been violated by a nobleman posing as her hero, she wants naught of any other man of title, and also scorns the dubious Gypsy king who pursues her. In a tent at the bustling autumn fair in Winchester, she meets the dashing Lord Tabor, and her resolve to avoid all noblemen softens.
Though possessed of a stately castle with prosperous lands, the English knight,Tabor, teeters on the brink of losing all his holdings. A powerful noble has attacked Tabor's castle, determined to seize his lands. Tabor seeks revenge for his older brother's murder, but England's throne is held by an infant king and his feuding uncles. The realm is paralyzed with uncertainty and lawlessness, and the crown has abandoned him.
Then a stroke of good fortune helps Tabor, a sizeable dowry that can save his holdings. He need only wed an earl's daughter, the regal Lady Emilyne. But he has already fallen in love with Sharai, and they are locked in a powerful dance of desire. His refusal to abandon Sharai plunges them into life-and-death struggles--and a painful choice between duty and love.
Feature
1, 2, 3: How to Reach Your Writing Goals
Advice from an Award-Winning Author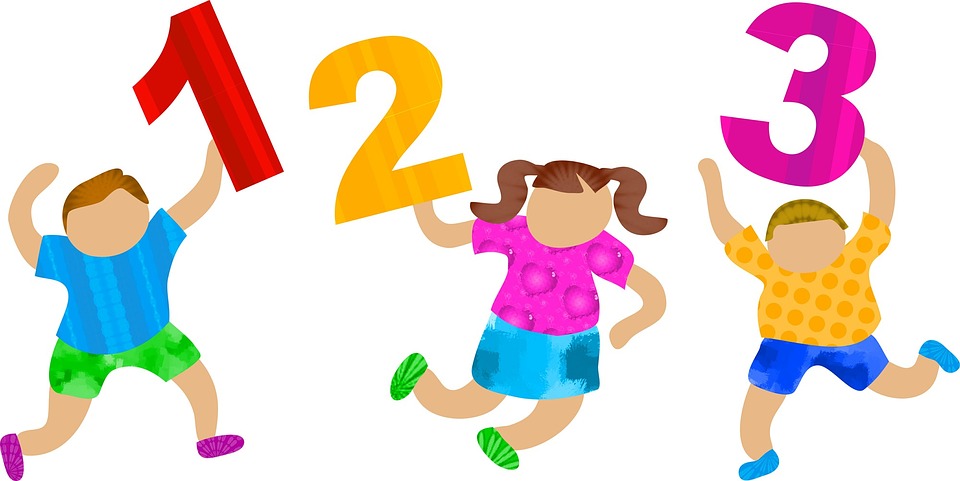 Wannabe goals. We all made them for the new year, right? Unbelievably, we're now knocking on the door to autumn. Often our goals are unspoken but sincere, something we know we need to accomplish to advance our writing. They inspire us for a moment then, in the face of our busy lives, we allow them to fade.
"Write my synopsis. Develop my marketing plan. Finish my outline. Finish/Revise my book. Query my top five publishers. Learn how to blog. Get reviews." (Fill in your goals here.)
You know you need to do it. You keep thinking you will. But you don't.
Read this. Follow the steps, and you'll do it.
It starts with number one. Three Dog Night sang, "One is the loneliest number that you'll ever do." When it comes to goals, I consider it the most difficult number. If you're having trouble reaching your goals, try starting with number one. It will help you progress to number two.
Still reading? Okay, here's the not-so-secret formula.
STEP ONE
Tell someone important. Your critique group. Your most stalwart friend who supports your dreams. "I am going to (specific goal) this (week/month/summer)."
It must be specific. Not, "I'm going to write more," but "I am going to write to The End by August." Not, "I'm going to market more," or "I am going to develop a marketing plan," but rather, "I'm going to write a marketing plan by August."
Something good happens when you commit to another person or group. The goal becomes real. Increase your odds of success further by insisting that your friend follows up weekly to ask about your progress.
STEP TWO
Generate ideas. Browse the Internet, searching for topics such as "How To (Goal)" and "Top 10 Ways to (Goal)." Then create a mind map, incorporating what you've learned from your initial research.
You complete number two to better achieve your number three goal.
STEP THREE
Brainstorm with someone your local writing group, or a national group like the Rocky Mountain Fiction Writers, who has accomplished this goal. Having completed number two, you will have learned enough to ask good questions and you will demonstrate to your expert fellow associate that you've given this some thought, and have taken those first steps already. Show you're committed to learning, and others will be more willing to help you.
Seek out friends and/or associates have become known for their expertise in, for example, writing, editing, public speaking, workshops, book tours, blogs, reviews, podcasts—the list is extensive. Connect with them through your organization's on-line loop, monthly newsletter and/or programs, and special events such as an annual conference.
Be bold and ask for help, and you'll appreciate the power and inspiration of having friends to cheer you on.
Remember that this is brainstorming, not mentoring, which represents an extensive commitment that may scare off your targeted expert. Make it clear you're only looking for suggestions and resources that you will pursue to complete your own plan of action.
STEP FOUR
By now, you will have gathered a daunting amount of information and options to consider. Sort by level of difficulty, easiest to most challenging. If your goal includes some area of marketing, sort by affordability. Sort also by effectiveness, based on what you learned in steps three and four.
STEP FIVE
Create your action list. Based on the completion date you initially told your critique group or stalwart supporter, put dates on this action list that will reasonably bring you to the finish line.
Make adjustments, if needed. Share your list, and if you keep a hard copy or digital planning calendar, insert those dates with a big star, color code—whatever triggers you to remember the importance of your intermediate goals.
It's a simple concept, proven over time and as reliable as gravity. It's also proven over time that you must take step one first.
Go for it! Your next novel is just one step away!
---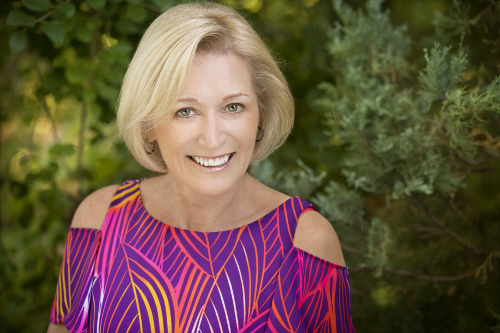 Janet Lane has independently published four novels, with a fifth, Etti's Intended, coming out September 1st. Her historical romance novel, Tabor's Trinket, won the 2015 bronze IPPY, and Crimson Secret won the 2017 bronze IPPY.
Find out more about Janet at her website here.
---
Comments
---