An IPPY-Winning Author
The Vagabonding with Kids series has won literary awards for its humorous and raw look at the challenge of taking a family on the road. Learn more about the IPPY-winning title from the series below.
Vagabonding with Kids: How One Couple Embraced an Unconventional Life to Work Remotely and Show Their Kids the World, by A.K. Turner (Brown Books Publishing Group)
Since Tim Ferriss unleashed The 4-Hour Workweek, everyone wants to break out of the cubicle and live exotic and fulfilling lives pursuing various passions around the world. But not everyone is an independently wealthy, lone, male traveler. And not everyone wants to condense his or her workweek into four hours. From the perspective of a remotely working mom who loves her job, Vagabonding with Kids examines a way of life that doesn't buck the system, but selectively ignores it when not applicable. From hybrid forms of education and adapting to holidays in a temporary home on the other side of the world, to foreign emergency rooms and mourning the loss of personal space, Vagabonding with Kids weaves the true stories of a typical family living an atypical life with the laughter and adventure that fans of AK Turner's previous work have come to love. Through humorous narrative and with examples from travels around the world, from the Amazon jungle to southern Tasmania, Vagabonding with Kids explores various aspects of the digital nomad experience, as told from a perspective rarely seen in the world of lifestyle entrepreneurs. How does a mom who is terrified of homeschooling tackle homeschooling? What is the best way to tell your kids that Santa can't make it this year? How does a family of four afford traveling around the world? With her no-holds-barred humor and honesty, Turner answers these questions and more in support of the vagabonding lifestyle. Vagabonding with Kids kicks off a travel series that is both long overdue and unlike anything we've seen before.
Feature
10 Authors to Ignite Your Inner Travel Writer
An IPPY Winner's List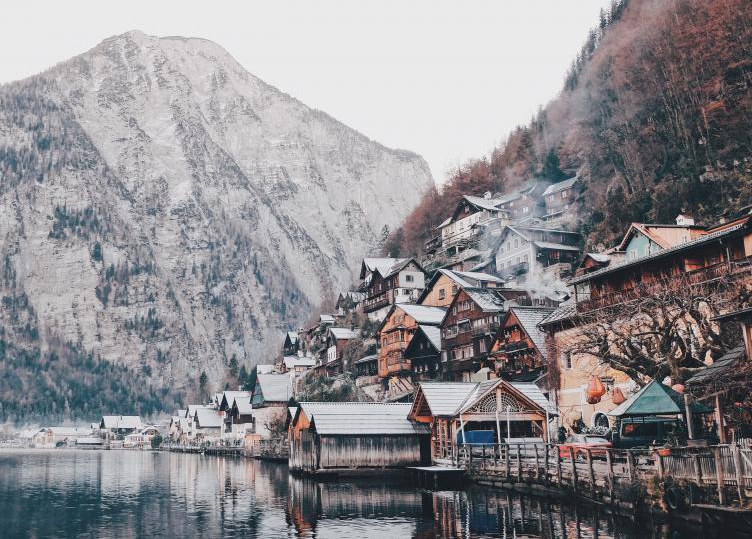 Need a little inspiration to push you in your writing? Consider the work of the following travel writers, compiled by IPPY-award winner and travel writer AK Turner. Turner is the author of multiple humorous memoirs and parenting books that chronicle her experience as a mother, as well as the Vagabonding with Kids series (read more on her below, and check out the book in the sidebar.)
Happy reading!
---
Rolf Potts – The author of Vagabonding and Marco Polo Didn't Go There challenges the typical travel mindset and provides unique insight into the formation of a good travel narrative.
Bill Bryson – Whether he's flailing along the Appalachian Trail or in the Australian surf, Bryson is endlessly entertaining, self-deprecating, and a joy to read.
Alexandra Fuller – Her memoir Don't Let's Go to the Dogs Tonight is by turns shocking and delightful, and Fuller's geographically diverse life can't help but seep into every tale she tells.
J. Maarten Troost – The Sex Lives of Cannibals is the sort of laugh-out-loud adventure you're glad you're only reading about and not experiencing firsthand.
Flannery O'Connor – A Southern Gothic writer and essayist, O'Connor's regional settings become as influential in her work as any other aspect of her writing. Her work inspires you to take a closer look at your own surroundings.
Anthony Doerr – The Pulitzer Prize winning author of All the Light We Cannot See is a master at weaving place into narrative. His short story collection Memory Wall is a shining example.
Stephanie Elizondo Griest – The author of Around the Bloc: My Life in Moscow, Beijing, and Havana and Mexican Enough: My Life Between the Borderlines brings her intrepid travels home with her forthcoming All the Agents and Saints: Dispatches from the U.S. Borderlands.
Peter Mayle – A Year in Provence showcases Mayle's honesty and wit, and the general humor born of finding oneself displaced.
Linda Greenlaw – The only female swordfishing boat captain on the East Coast of the U.S. produced three best-selling books, The Hungry Ocean, The Lobster Chronicles, and All Fisherman Are Liars, with no shortage of adventure.
Tim Cahill – A founding editor of Outside magazine, Cahill also authored numerous travel essay collections, including A Wolverine Is Eating My Leg and Pass the Butterworms: Remote Journeys Oddly Rendered.
---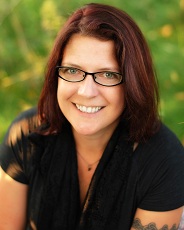 AK Turner is the New York Times bestselling author of the Vagabonding with Kids series, as well as This Little Piggy Went to the Liquor Store, Mommy Had a Little Flask, and Hair of the Corn Dog. Her work has received a starred review from Publishers Weekly, IPPY Awards in Travel and Humor, a Foreword Indies Award, and an Independent Press Distinguished Favorite Award. Learn more at VagabondingWithKids.com.
---
Comments
---