An IPPY-Winning Book
Matilda, The Algonquin Cat won the 2017 IPPY Award for children's fiction. Read more about the award-winning book below.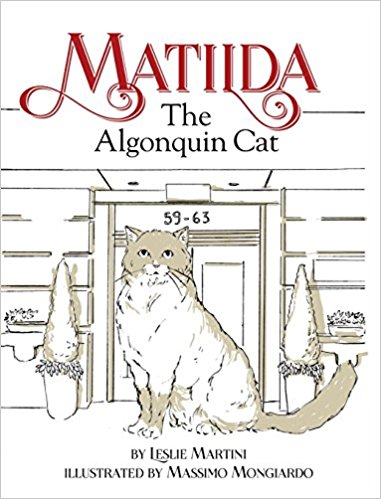 Independent Publisher on Instagram
Feature
Ten Things I Have Learned in the Publishing Process
Lessons from an IPPY-Winning Author
When the advanced copy of Matilda, the Algonquin Cat, my first published book, arrived in the mail, a thrilling sense of satisfaction overtook me. It had been an arduous journey, one that took many years. Here is what I learned along the way:
1.) The Finished Project May Evolve into Something Other than What You Set Out to Write
I never set out to write a children's picture book. Originally the book was more of a historical book about a legendary hotel with a famous cat. But along the way, I had advice from many editors. After a few revisions, I introduced the cat as the narrator, and from that moment on, the whole project changed.
2.) Networking is a Necessity
The more people I met at trade shows, in writing organizations, and in critique groups, the more people I had in my network. It was through this network that I ultimately met an editor who recommended that I submit to a publisher I hadn't planned to query.
3.) Having an Agent Doesn't Mean You Will Get Published
I thought I had struck gold when I signed with an agent. But I learned the hard way that if it is not the right agent, you are better off getting out of your contract and either finding a new one, or going it alone.
4.) Rejection is Part of the Process
Expect it. Learn from it. And keep sending the queries.
5.) Editors Who Reject You Can Be Your Allies
When I began receiving rejection letters, I stacked them on my desk. None of them said why the project was turned down, but I decided to write back to a few and ask what might make them consider the project. Only one responded, but the one who did gave me incredibly useful advice that I think helped turn my manuscript into a published book.
6.) Begin Promoting Your Book Before It Comes Out
Don't wait until the book is ready to be released. The pre-press buzz is a necessity. Use social media, blogs, and your own website to help promote your book well in advance.
7.) Writing is Your Job
Treat your writing as you would a job— approach it with the same discipline. Structure your day and adhere to a schedule. Every day.
8.) Do Your Research on The Different Kinds of Publishing
Whether you decide to self-publish or have your book published the traditional way, know the pros and cons of both. Investigate all options and decide what is best for you and your book.
9.) Post Publication Marketing
Create a marketing plan for the days, weeks, and months after the book is released. Speaking engagements, signings, library talks, school presentations, blog posts, contests…fill your calendar with events intended to promote your book.
10.) Start Writing Your Next Book
It's never too soon to start thinking about the next project. Keep the momentum going!
---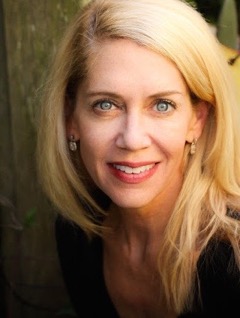 Leslie Martini is a journalist, copywriter, and book author. Leslie writes for magazines, newspapers, and websites across categories including profiles, non-fiction, and personal essay. She holds a master's degree in English literature and works with students ages 6-18 with their creative and expository writing skills at 826 Boston. Leslie has spent the last fifteen years writing for Fraxa Research Foundation, a New England-based non-profit, where she serves on the board of directors. Leslie is an active member of the Society of Children Book Writers and Illustrators, 826Boston, Writers Digest, National Association of Independent Writers and Editors, the International Woman's Writing Guild, and Writer's Room Boston.
---
Comments
---