Independent Publisher on Instagram
Feature
Reaching for the Limelight - Part 1
Promoting Your Book on Radio and/or TV
During your book marketing brainstorming, the idea of going on radio or television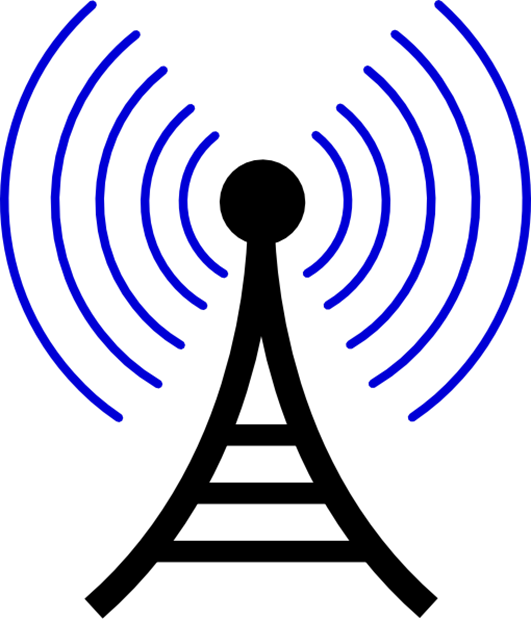 probably came up. You may have wondered if pursuing being on air was worth it. Would the process be time consuming? Would you actually get on screen or on a radio program? Would that convert to book sales? Where do you even start?
To answer those questions, we'll play a little "who, what, when, where, why" to get to know the ins and outs of pitching for radio or TV. Let's start with why…

Why Pitch Radio/TV?
Radio and television (mostly meaning local news or lifestyle shows for the sake of this article) remain effective ways to get the word out about your book. You have a captive audience, and you get minutes—yes, whole minutes—to talk about your story. It can be intimidating to be in front of a camera or behind a microphone, but with a little practice, you'll be ready to bring your A game.
Television and radio are different experiences than reading about a book online or in print. Potential readers will see you or hear your voice, and you'll likely be in conversation with a host who can help you bring out the most interesting parts of your story.
Spoiler alert: you probably aren't going to end up on Oprah. But targeting local and regional television or radio channels open you up beyond social media and print reviews and let the hundreds or thousands of potential readers out there hear from you firsthand.

Who to Pitch
Visit the websites of your local television and radio stations. You'll likely find a "news" or "newsroom" email address where you can send ideas for segments. Start there…you don't spam everyone in the building when pitching your story! If there isn't "news" or "newsroom" email, look for the contact information for producers rather than hosts or anchors. Finally, if you have a personal contact at one of those stations, reach out! They can help put you in touch with the right person.
Of course, there is no guarantee your pitch will be picked up. The show may be full for weeks to come, or they simply may not be interested. If you get feedback, learn from it and keep moving forward.

What to Pitch
First, you'll need to figure out what your hook is. Unless you're already a famous author, the hook is not "I'm publishing a book." Think about how your book is relevant to the market you're trying to reach. Is the storyline based your town's ghost, history, or legends? Local news might be a good way to go. Do you offer great advice for people looking to improve their marriages? See if you can get on a talk show with similar themes in your area. The hook needs to be pertinent, of interest to the viewership/listenership, and/or newsworthy to gain interest from television or radio producers.
Second, you'll want to think about whether that hook has to do with you or your book. For some people, the story of how they became an author may be more newsworthy than the actual plotline of their book. Remember that you are pitching yourself and your story, and one may be more intriguing to listeners or viewers than the other. But don't worry—whether you're author-focused or book-focused, you still have a great opportunity to sell that book!

Where to Pitch
Start local. Most people know their local news and radio stations well, so you should have a pretty good idea of the type of content those shows cover. Be sure you pitch relevant outlets—for example, if you wrote a historical romance novel, you probably don't want to try to get on the hard rock radio station.
Again, look for the TV or radio stations where the message of your book aligns with the messaging of the station. This will take a bit of research, but you'll be much more successful if you target your pitch rather than asking everyone in a 20 mile radius to have you on the show.
If local programming works out, think next about going regional. It's still pretty unlikely you'll make it to Oprah, but you could have the opportunity to speak to a wider audience if you pursue regional programs.

When to Go on Air
This is a tricky question. Some marketers would say it's best to go on air several weeks or even months before your publication to drum up excitement. Others would say to start only one or two weeks out, or even to promote once the book has been published. We'll explore both sides.
Pre-publication. Early buzz for a book is a huge deal, but getting people to actually go and preorder a book is tough. You can tell people all about your awesome book, but if they can't get it immediately (as in, 2-day Amazon Prime shipping), they will probably forget and move on. It's nothing personal—it's just the twenty-first century and humans have developed a reliance on instant gratification. If someone sees you on TV or hears you on the radio six months ahead of your publication date, you may not be able to convert that reader into a customer.
Post-publication. "Post" in this case will mean one or two weeks before the publication of a book or during the week or two following. You're still newsworthy and exciting because the book is new, but the book is also available or will be very shortly. If you're holding a launch party for your book, you can talk about that on air and hopefully get some folks to come to the event. If you go on air a week after the book came out, you can quote some positive reviews and talk about the reception the book has gotten so far.
Meet in the middle. A few months ahead of your pub date, send out a targeted press release to local media, so you're on the radar and you have a bit of lead-time. Then follow up closer to the on-sale date to schedule interviews.
Choosing the right time to promote can be influenced by many factors, including your content, your schedule, and your overall marketing plan. Be sure to think through different options to find the timeline that works best for you.

How to Pitch
To learn more about the "how" of pitching for radio or TV (and what to do when you're on the show)…tune to next month's edition of IndependentPublisher.com!
* * * * *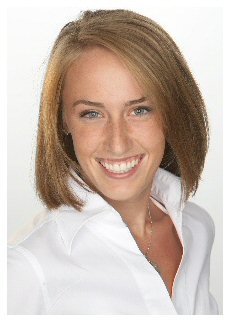 Jillian Bergsma Manning is a contributing editor for Independent Publisher. She loves reading and writing but not arithmetic. Follow her on Twitter at @LillianJaine or on her blog at www.editorsays.com.
---
Comments
---