Five TELLS that Will Always Close the Door on Self-Published Authors
1. Placement of your book's copyright notice on the same page that contains its title page

2. Identifying your book's table of contents in the book as "Table of Contents," instead of just "Contents"

3. Misspelling the word "Foreword" as "Forward" at the top of that section's first page in your book

4. Putting the word "By" in front of the author's name on the book's front cover—never do that!

5. Allowing the bottoms of your book's pages to end irregularly, so they jump up and down throughout
- Excerpted from How to Self-Publish Your Book (c) 2019 by Jan Yager.
Square One Publishers, www.squareonepublishers.com. Used by permission.
Feature
How to Self Publish Your Book
New Guide to Writing, Editing, Marketing & Selling Your Own Book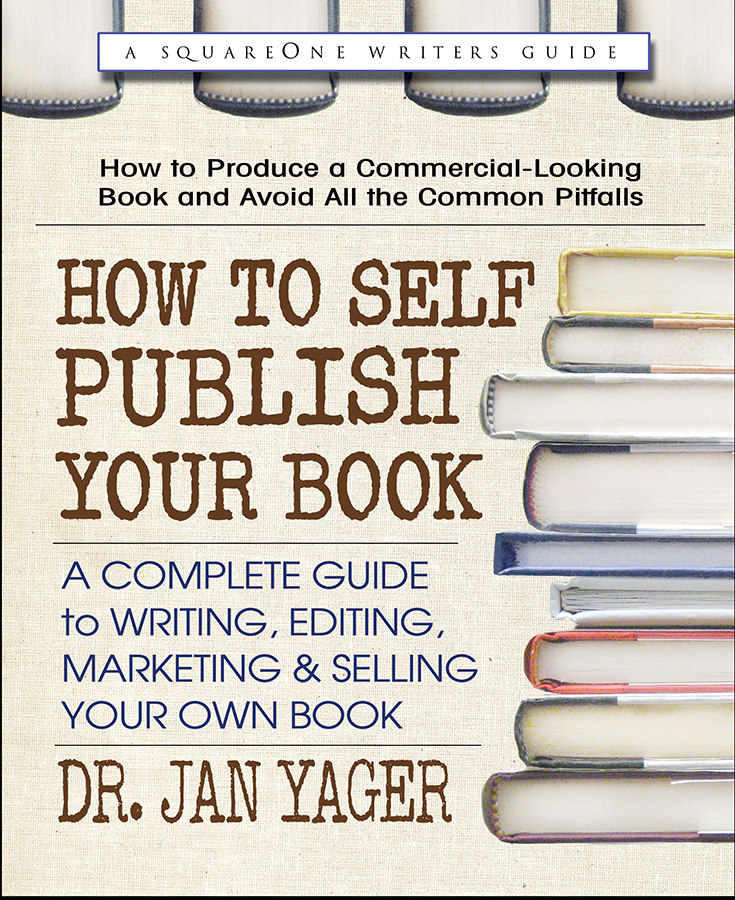 To self-publish, or not to self-publish, that is the question. It used to be a very difficult question to answer, say, twenty years ago, but no longer. "Today, more than ever before, self-publishing is not just an option of last resort for getting published but a viable and respectable method of doing so," says author Dr. Jan Yager in the preface of her excellent new release, How to Self-Publish Your Book. "No longer does self-publishing automatically imply that you couldn't sell your material to a commercial publisher."
Here at IndependentPublisher.com we agree completely, and as an editor and book awards director who handles and evaluates thousands of books every year, I concur that a self-published book can look, feel and read just as well as, or even better than, a "big five" published book. As Dr. Yager also states, one of the main reasons to choose self-publishing is "more control over the finished product." If you choose and pay for gold leaf and embossing, it's your call. Paper quality, interior design, graphics -- all the special touches that make a book look and feel great are up to you, the self-publisher, in total creative control.
Another thing Dr. Yager mentions right up front as a motivation to self-publish is "a larger share of revenue." If you're paying for an excellent, marketable book, you should reap the financial benefit, right? Yes, you can do it all now, thanks to advances in technology and easy access to the knowledge and tools of the trade. In this connected, DIY world, you can build a great book, market it yourself, and retain the profits. Of course, doing everything yourself may seem daunting, and the pioneers of self-publishing did have to everything themselves...but today, according to Dr. Yager: "With the growth of self-publishing service providers, if you would prefer to delegate some of the tasks that go into self-publishing to these professionals, and you are able to afford it, you no longer have to do everything yourself."
We are so impressed with this comprehensive how-to manual that we reached out to Dr. Yager for some background and further insights from the book and from her extensive publishing career.

IP: You've had a successful career, both in the worlds of traditional book publishing and self-publishing. When did you decide to enter into the world of self-publishing—and what persuaded you that self-publishing books was a reliable and viable venture?
JY: When I lived in Manhattan, New York, where I had established access to major publishers such as Scribner or Atheneum who had acquired and published my first books, I did not even consider self-publishing as an option. It was only later in 1996, about six years after my family and I had moved out-of-state to Connecticut, that I decided—amid the many and frequent obligations of motherhood—to start my first self-publishing venture. There were already published authors in the market, like Dan Poynter and Marilyn & Tom Ross, who had written books about self-publishing and who were already cheering on writers like me. I soon joined Jan Nathan's association, the Publishers Marketing Association (PMA)—now called the IBPA (Independent Book Publishers Association)—and swiftly became part of a new movement of successful independent authors and publishers throughout the US.

My first self-published book, Friendshifts: The Power of Friendship and How It Shapes Our Lives, was published a year later to rave reviews in both Publishers Weekly and Library Journal. At that time, an already-published author who chose to become a self-publisher was a rarity. I was interviewed about my new self-published book on major TV talk shows such as ABC's The View and The Oprah Winfrey Show, along with NBC's Today Show and many other national and regional general interest programs. It was a very exciting time to be a self-publisher and head of my own company, Hannacroix Creek Books, Inc. The sense of discovery and creation I felt was similar to the experiences that I had had working for the late Barney Rosset (legendary publisher of Grove Press) back in the early 1970s. Having already learned all the ropes, I was now able to put everything I had learned from trade book publishing into my new efforts as a self-published writer. I even got to pitch Friendshifts to acquisition editors at publishing houses around the world, first securing foreign translation rights to my book in Spanish. Over the years, I then also sold foreign rights deals in languages like Arabic, French, Chinese (both Simplified- and Complex-character), Russian, and Vietnamese, to name a few.

IP: What do you believe is the number one reason for writers to self-publish their work?
JY: I think the top reason for writers to self-publish is both the excitement and challenge that comes from being fully in charge of each and every step of the process when it comes to writing and publishing your own work. There's a genuine thrill that comes from doing it all yourself, although there is also a need for discipline and control when you opt to self-publish. If you want to be successful at self-publishing—not just making a book but making sales—then you have to be prepared to shoulder all manner of responsibility in order to reach your goal.

IP: What have you seen as some of the most common misconceptions about self-publishing?

JY: That it is something a writer chooses to do only as a default. I've interviewed or surveyed dozens of authors who have been published in a traditional way as well as being self-published. The majority of these authors were pleased by the self-publishing process, and even looked forward to doing it again.

Another misconception about self-publishing is that you have to do everything yourself. You don't. Yes, you have to understand the basic rules of book publishing—appropriate use of grammar, consistent editorial style, proper sequencing of chapters, balanced typesetting, and correct pagination among others (all of which are covered in How to Self-Publish Your Book). However, be aware that you can delegate some or many of the necessary tasks to others so that you can focus instead on what you consider your best strengths above and beyond your role as writer.

IP: What format is most important for a self-published book to be offered in these days—print, digital ("e-book"), audio book—or all three? Why?
JY: If possible, I would recommend that you offer your self-published book in all three formats. Why? The basic reason is because readers today seem to prefer one format over another. There are some who would rather listen to a book while jogging or during a long commute, while others only read books in digital format. For example, I have a friend in India who recently donated somewhere near 20,000 physical-format books from her own personal library—and now only reads e-books. Others prefer the tactile experience of holding in their hands and reading the traditional "print edition" of a book. If you only offer your book in one format, you might be unwittingly excluding up to two-thirds of your potential readership.

IP: Is it possible for a self-publisher to do everything her- or himself? If not, what are the steps a self-published book needs to go through that even the best self-publisher cannot do entirely on her or his own?
JY: There are several steps involved, but here are just a few for you to consider. Proofreading is absolutely the one task that even the best self-publisher cannot do completely on her or his own. Everyone needs an excellent proofreader. If possible, hire a developmental editor who reviews your first draft and lets you know what already works or—more importantly—what still needs work. A copy editor who reads and gives you feedback on your final draft can be a real asset to your self-published book. If a self-publisher has artistic talent, he or she could learn how to design a book cover. But if a self-publisher lacks those skills, definitely seek out an affordable and experienced cover designer. Fortunately, there are cover designers for every budget.

Just as all writers need to know what it is that they want to say in their work, they also need to know when choosing to self-publish what it is they can do and—better yet—what they cannot do. It comes down once again to discipline and control—without each or either, your dream of self-publishing your own book will either remain just a dream—or could become a nightmare. Having gone through and learned practically everything that can happen both in the trade publishing and the self-publishing worlds, my new book How to Self-Publish Your Book is set in place to help guide you towards the best self-publishing experience that you can give to yourself. Feel free to contact me at my website, www.drjanyager.com, to let me know how your experience with self-publishing is going.
* * * * *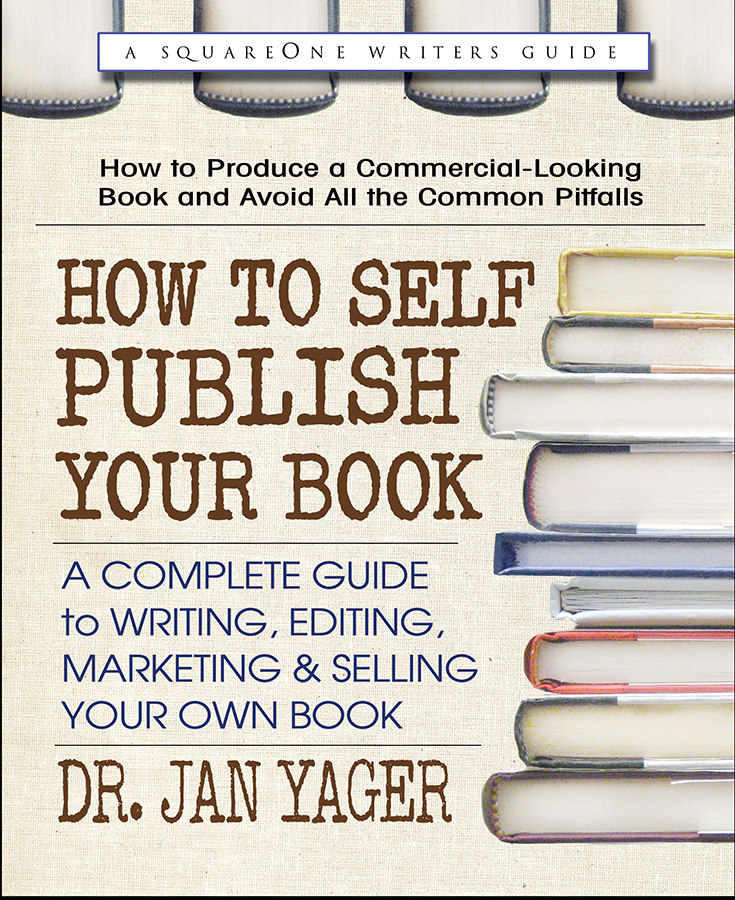 How to Self-Publish Your Book
by Dr. Jan Yager
$19.95; 272 pages; 7.5" x 9" quality paperback
ISBN 978-0-7570-0465-0
Square One Publishers www.squareonepublishers.com
* * * * *
About the author: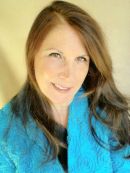 Dr. Jan Yager received her MA in criminal justice from Goddard College, and a PhD in sociology from the City University of New York Graduate Center. Beginning at age 23, she began her publishing career first working at Macmillan Publishing Company, and then at Grove Press working directly under the company's founder, Barney Rosset. She is the author of more than 40 books published by such major houses as Simon & Schuster, Penguin Random House, Scribner, Wiley and Doubleday, as well as self-published by her own company, Hannacroix Creek Books, Inc. Dr. Yager and her husband, Fred, reside in Stamford, Connecticut.
---
Comments
---