Independent Publisher on Instagram
Feature
In the Name of Books
8 Ways to Support Authors and Booksellers
COVID-19 has turned the world on its head, creating challenges for dozens of industries around the globe. The book industry is no exception—publishers are working with remote staff and limited printing resources, booksellers have been forced to temporarily close their doors, and authors are unable to attend events, workshops, and festivals that are often their lifeblood as artists.
The good news is, you can help. Whether you're looking for free ways to support your favorite books or you have a little money to spend, here are eight ways to help authors and booksellers during this challenging time.
1. Order from your local bookstore.
Despite the closures, many stores are still able to offer curbside pick-up or shipping to their readers. Check in with your local store to see what options are available. The extra benefit: shopping indie helps your local economy stay afloat. The extra, extra benefit: Amazon is prioritizing shipping of in-demand items, and books are lower on the list. You'll likely get your book faster going local.
2. Buy a gift card.
If your local store isn't open for business right now, see if you can purchase a gift card. Brighter days will return, and we'll always need books for our shelves.
3. Attend a virtual author event.
March and April have brought a huge wave of cancellations for bookish events, from major industry conferences to beloved festivals. Authors are banding together to bring virtual events to their readers. Many of these events are free and some ask for a small donation.
4. Send a message to an author you admire.
If you're like me, books are helping you get through this crisis. Write an email or send a message via social media to the authors whose works are giving you joy, entertainment, courage, or reflection. They need positive vibes as much as the rest of us do.
5. Follow authors on social media.
Now is a great time to engage on social media with your favorite authors. Many of them are sharing excerpts or reading aloud from their books. Others are doing special Q&As on Twitter where they answer questions directly from fans. Still others are providing inspirational messages or insights into the writing process. No matter what kind of content you're looking for, our amazing writers are creating it.
6. Continue to preorder.
Unlike the movies, most books are still publishing on schedule. However, without promotional events and with budgets cut, tons of books aren't getting the attention they deserve. If an author you like has a book coming out in the next few months, preorder it. Those sales always make a difference. (Bonus points when you preorder from your local bookseller!)
7. Look for deals.
Perhaps funds are tight for you right now, but you're still looking for great stories. Here are four ways to find less-expensive options:

If your library is closed, they may still offer ebook lending.
Take advantage of free shipping currently offered by many indie stores.
Check for daily ebook and print deals on your favorite sites.
Opt for a paperback, mass market, or ebook edition of a book you've been excited to read.
8. Share recommendations.
People have more time to read now than they have in years. Make lists of your favorite books and authors to share with your friends and family, or even your social media community. Being the book nerd pays off!
* * * * *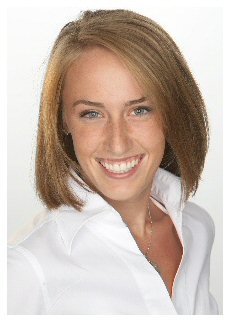 Jillian Bergsma Manning is a contributing editor for Independent Publisher. She loves reading and writing but not arithmetic. Follow her on Twitter at @LillianJaine or on her blog at www.editorsays.com.
---
Comments
---