UMP Director Doug Armato Speaks Out
Armato on the mission of the Press:
"We want to publish work that is ahead of its time and has the capacity to become influential. In a lot of cases, you can't immediately see the audience for that kind of forward-looking work and that scares off some publishers. A few years ago, we published some of the very first serious scholarly books in 'animal studies,' which reexamines how humans relate to the other beings with whom we share the Earth (we have a great book coming out on the practical ethics of relating to animals: Kathy Rudy's Loving Animals). Animal Studies has now become so hot that we're moving on to issues of how humans relate to inanimate objects and landscapes.

"But we also consider it our jobs to find overlooked work from the past and bring it to the surface again – we recently published the poetry of a gay Portuguese writer from the 1920s, Antonio Botto, whose work was suppressed after a scandal and only circulated in a handful of copies. On the Scandinavian heritage side of the list (we are, after all, from Minnesota), we just rediscovered a forgotten novel by the British fantasy writer, E.R. Eddison – J.R.R. Tolkein considered him the greatest writer of fantasy – called Styrbiorn the Strong that has been out of print for over eighty years and draws on medieval sources to tell us what Viking raiders were really like. Tracking down the heirs of that author in England took us six months of detective work, but we think it was worth it."
Armato on the digital revolution:
"I think the real revolution in book publishing and reading is coming in how publishers, authors, librarians, critics, and readers are becoming more connected and not just in how some people will access books on e-readers. It is pretty exciting to have had a career that spans the high era of print and bookstores and the rapid rise of e-publishing and digital bookselling."
Independent Publisher on Instagram
Indie Groundbreaking Publisher
University of Minnesota Press
Mining the Politics of American Music
The University of Minnesota Press is Independent Publisher's first university groundbreaking publisher. What makes Minnesota so different? They seriously rebel against the stereotype of a stuffy academic press (which we are seeing more and more university publishers doing every day).
"We try to publish work that is at the leading-edge or even on the fringes – work a little more 'out there' than you see at your usual university press," Director Doug Armato explains. "We think our specific role is to take cultural and intellectual chances, and this organizational DNA can be seen in everything from the general interest and regional books we publish to the most scholarly books on the list."
Located in Minneapolis, Minnesota, The University of Minnesota Press is much more than just your typical academic publisher. Armato says that since the press was founded in 1925, they have been interested in publishing creative books as well as scholarly ones.
"We had a transformational moment in the early 1980s," he tells us. "What had become a fairly traditional high-quality university press program was, under the influence of European social theory, rebuilt almost overnight into a powerhouse of avant-garde thought and cultural criticism. Not long after, we began publishing politically-engaged work that built our reputation for moving the boundaries of academic, social, and cultural debates forward, becoming one of the first presses to give voice to radical scholars as well as emerging feminist, Latino, Asian-American, and gay thinkers and writers."
Armato has been in scholarly publishing for thirty-three years and at Minnesota for thirteen. "All the time I was working at those other presses, I always admired the Minnesota editorial identity and it has been great to have the opportunity to shape it further and expand our reach into more books for general readers."
In addition to being the Director of the press, Armato also edits books on digital media, which he says "keeps me on the cusp of innovation as books enter the network era." In the past several years, one of Minnesota's most fascinating concentrations has been creating books on the music industry – artists, genres, criticism – you name it, they've published it.
With almost 30 music titles in the past 20 years, the Press has been very busy. "We've been building a music list centered on the idea of music as political action – as a way people get their message and perspective heard, from the blues and jazz, to rock, to Tejano/Chicano border songs, to urban hip hop and trance."
UMP's music books have received rave reviews from the New York Times, Entertainment Weekly, Library Journal and more. Some of Minnesota's recent works include jazz musician "Dizzy" Gillespie's memoir To Be, or Not…to Bop and Highway 61 Revisited: Bob Dylan's Road from Minnesota to the World, a series of essays that follow Dylan from his Minnesota mining town roots to his presence as a global phenomenon.
One of their latest titles, Out of the Vinyl Deeps, is a collection of Ellen Willis' "Rock, Etc." columns that ran in the New Yorker from 1968 to 1975. Willis was the New Yorker's first popular music critic and covered artists such as Elvis Presley, Bruce Springsteen, the Rolling Stones, and Joni Mitchell. Armato raves about both the book and its author.
"Ellen Willis, who died too young in 2006, was one of our heroes here – someone who loved all kinds of culture but was absolutely nobody's fool. She was involved in helping us build a leading feminist politics list here at Minnesota in the 1980s and was a trusted advisor and staunch defender of our program. Reading the rock columns collected in Out of the Vinyl Deeps, we were reminded of what arts criticism once was and could be again, not focused on gossip or money-making but on how culture reflects and comments on our times. We'd heard that some major New York commercial publishers had passed on the book, somehow I guess seeing rock criticism as a man's thing. But we knew that there would be an audience; the staff here loved the book; and when we were given the opportunity to sign it we mobilized our faculty board – which has to approve every project we publish – to read the project nearly overnight and give us the green light. If, by that book's success, we can encourage prospective authors to write and, more importantly, think with the vigor and passion of Ellen Willis, it would be good for us and for culture itself. We so need voices like hers."
Not only does Minnesota focus on music-related works, but they also publish everything from books on gay/lesbian/queer studies to technology and digital culture. The Press boasts 45 different book subjects and six different journals. Their website appropriately introduces the University of Minnesota Press as a "publisher of groundbreaking work in social and cultural thought, critical theory, race and ethnic studies, urbanism, feminist criticism, and media studies."
"We're organized editorially around a shifting menu of particular topics or ideas rather than traditional scholarly disciplines," Armato says. "You'll see books on, say, political activism that range from memoirs, to books about artists and musicians, to histories, to works of research by sociologists, anthropologists, political scientists – basically, from wherever the insight comes from. That strategy of following topics across the list, we think, ties our program together better than more traditional university presses.
"We try to keep the list evolving, looking for under-explored areas that don't seem to have a publishing 'home' or need a new jolt of energy. A recent area where we did this was in studies of anime and manga cultures, which led us into a very strong program of translating books by Japanese writers. Now we're busy with an education list that focuses not on school 'reform' and testing regimes but on the real, everyday problems facing students and parents; one of the first books there was Stuart' Biegel's The Right to be Out, an authoritative guide to the legal issues surrounding coming-out in K-12 public schools."
With all of their forward thinking and creativity, it's easy to forget there is a "University" in Minnesota's name. Surprisingly, Armato says that half of the Press's books are scholarly.
"About 25% of the books we publish are for general reader; another 25% are for readers in our region; and the other 50% are books we publish primarily for scholars and students," he explains. "Almost every book we publish comes out in paperback so that they're affordable and we also established a program to release every book we to partners such as Amazon/Kindle and the Google e-bookstore. We also went into our print archive and put nearly every book we'd published since our founding in 1925 back into print and those we sell via print-on-demand and in e-book form. Everything we do is with the philosophy of getting books into readers' hands and we'll use every medium we can to achieve that."
We are blown away by Minnesota's commitment to printing under-the-radar, controversial or innovative works as well as by their dedication to getting books to their readers. Minnesota perfectly embodies our idea of a groundbreaking indie publisher; they push the boundaries and publish authors with voices and stories that need to be heard.
For more information on the University of Minnesota Press, visit their website at www.upress.umn.edu and check out a few more of their titles below.
*****
Rifftide: The Life and Opinions of Papa Jo Jones by Papa Joe Jones as told to Albert Murray. Edited by Paul Devlin. Afterword by Phil Schaap.
An American original and jazz luminary, Papa Jo Jones intrigued many with his outrageous personality and innovative drumming. Drawn from fourteen tapes recorded over eight years beginning in 1977, Rifftide is an impressionistic series of riffs and tales by Jones, revealing a man at the forefront of a new form of music and a country amidst incredible turmoil and opportunity.
Blue Guitar Highway by Paul Metsa. Foreword by David Carr.
The legendary Minnesota musician tells the story of making music from folk outpost to pop paradise to stages shared with stars from Seeger to Springsteen. This is a musician's tale: the story of a boy growing up on the Iron Range in Minnesota, playing guitar at family gatherings, coming of age in the seventies, and honing his craft in Minneapolis, ground zero of American popular music in the mid-eighties. Paul Metsa's book gives us a close-up, dizzying view of the roller-coaster ride that is the professional musician's life.
remixthebook by Mark Amerika.
Remixthebook explores the mashup as a defining cultural activity in the digital age, tracing the art of the remix to previous forms of avant-garde and modernist art through mashups of deftly sampled phrases and ideas. Mark Amerika captures the unique and continually shifting digital moment in which we live and situates the remix as an art form and literary intervention.
How to Do Things with Videogames by Ian Bogost.
In recent years, computer games have moved to the center of popular culture. Ian Bogost, a leading videogames scholar of videogames and an award-winning game designer, explores the many ways computer games are used today in a series of short, inviting, and provocative essays, arguing that together they make the medium broader, richer, and more relevant to a wider audience.
*****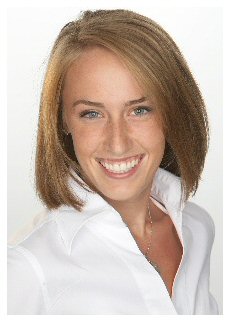 Jillian Bergsma is a writer and contributing editor for Independent Publisher. She graduated from the University of Michigan with a degree in English. She welcomes any questions or comments on her articles at jbergsma (at) bookpublishing.com.
---
Comments
---