What are readers saying about THE INDEPENDENT PUBLISHER?
The book has been getting great reviews so far, and we hope to hear your opinion, too.
"It's about time that someone with such a thorough understanding of the independent publishing world wrote a book like this. Because of The Independent Publisher, new and published authors will have a more complete understanding of how to be a successful self-publisher. If you've written a book or are thinking of writing a book, you must read this book!"
— Peter Winick, founder and CEO of Thought Leadership Leverage
"Authors have a lot of choices to make when bringing a book to the public. Jerrold Jenkins does an outstanding job of helping us understand not only how to be an independent publisher but also how to be very successful at it."
— Andrew McCrea, radio show host, professional speaker, and author of the American Countryside book series
"For years, Jenkins Group has been offering guidance to publishers of all sizes. If you are considering publishing in any format, read this book first and you will avoid many of the pitfalls that sidetrack first-time authors."
— Carolyn Sakowski, president of John F. Blair, publisher, in business since 1954
Independent Publisher on Instagram
Feature
The Independent Publisher: The Book
The New Resource to Help You Toward Your Bestseller
Independent Publisher online and Jenkins Group are proud to announce the most recent addition to our publishing services, our new book: The Independent Publisher: How to Build and Promote Your Best-Selling Book.
This book was several years in the making as we watched self-publishing morph from a vanity press to a legitimate content outlet. Even today, however, we noticed that authors were still in need of some help. I bet you've downloaded books on Amazon that have more typos than you can shake a stick at, or perhaps you've seen a cover that was just downright horrid. Unfortunately, this is not an uncommon experience. Some people just do not have the skills or the knowledge to complete every step in the publishing process without a little guidance.
Enter The Independent Publisher. Our goal is to make quality, well-made books become the norm, not the exception, and the book offers simple guidelines to help authors meet that standard. Author Jerrold R. Jenkins speaks to the intent behind the book.
"This book is written from more than 25 years of experience in the industry," he says. "Jenkins Group has assisted thousands of publishers and we have provided all of this information in a simple and straightforward process in The Independent Publisher."
The book speaks to the four P's of marketing: product, price, place, and promotion. In each section of the book, we discuss how to make those P's work to your advantage and create not only a great book, but also a great business.
Jenkins wrote the book with writers of all backgrounds in mind. "Both new and experienced authors can benefit from the information provided in The Independent Publisher," he explains. "Even the most experienced author will learn from some golden nuggets of relatively new and practical advice."
The Independent Publisher will answer your questions on everything from Amazon to bookstores to Twitter to websites. We spoke with publishing and business professionals to get expert opinions and first hand accounts of what makes a book successful. The book brings together brand new tips and tricks with tried and true methods for an innovative and fresh look into the independent publishing world.
Jerrold Jenkins lists the five biggest takeaways from the book. "First, it is important to set a good foundation for your book. Second, you must design the book to be as attractive as possible. Third, we cannot ignore the necessity of using social media. Fourth, don't overlook specialty markets. Fifth and most importantly, authors must try to create word of mouth. That is one of the best ways to help a book sell."
Sound like the book for you? To learn more about the book, click here.
* * * * *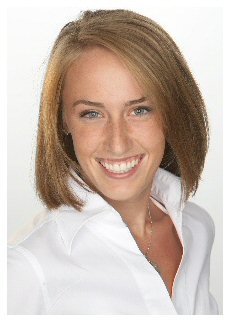 Jillian Bergsma is a writer and contributing editor for Independent Publisher. She graduated from the University of Michigan with a degree in English. She welcomes any questions or comments on her articles at jbergsma (at) bookpublishing.com.
---
Comments
---