Award Winning Books from Beaver's Pond Press
When you consider the array of awards that BPP titles have received over the years, it is immediately evident that the author-centered approach has been lucrative for the company and its authors.
A gold IPPY was awarded to Henry! You're Late Again! by Mary Evanson Bleckwehl and illustrated by Brian Barber in 2011 in the category of Children's Picture Books (7 & Under). Bleckwehl's title has also received a gold Mom's Choice Award for humor in children's picture books, a National Indie Excellence Award, and was a finalist for both the Midwest Book Awards and the Foreword Magazine Book of the Year Award.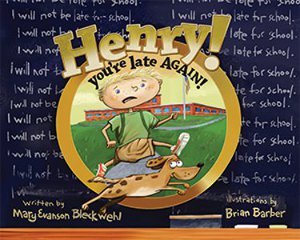 Beevas says of Bleckwehl: "Mary is such a wonderful example of an author who knows who her audience is and gets out there and knows how hard it is to market. She has continued to do some really creative things with her books—she has created an app for her children's book. She has one of the best websites out there. She does a great job connecting with parents, teachers, and school visits."
In 2011, Ben and Lucy Play Pond Hockey by Andrew Sherburne, illustrated by Kevin Cannon, won a Moonbeam Children's Award. The following year, both Visiting the Visitors by Patrick Mader, illustrated by Andrew Holmquist, and Lost Edens by Jamie Patterson were awarded silver medals from Independent Publisher. Visiting the Visitors won a Moonbeam Children's Award in the Holiday category and Lost Edens was awarded an IPPY in the category of Essay / Non-Fiction.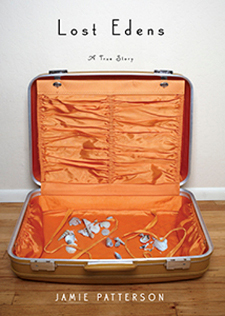 BPP has won IPPYs in the categories of Mid-West–Best Regional Fiction, Business/Career/Sales, General Fiction, New Age (Mind-Body-Spirit), and more. Their titles have also been awarded Moonbeam Children's Awards in several categories, including Picture Book, Religion/Spirituality, Health Issues, Mind-Body-Spirit/Self-Esteem, four of which were awarded simultaneously in 2011. The variety of categories in which BPP titles have won awards speaks to the universality of their services and expertise, which are clearly utilized by an array of writers who have found success in BPP's mentoring approach.
Independent Publisher on Instagram
Indie Groundbreaking Publisher
Beaver's Pond Press
Giving Authors the Reins through a Mentorship Approach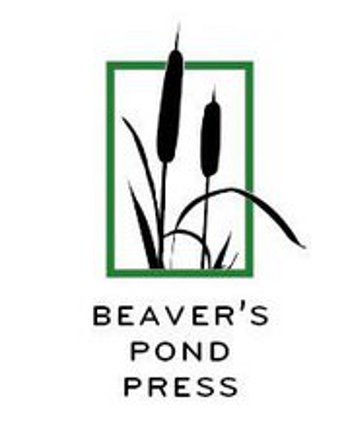 In 1998, Milt "Beaver" Adams founded a company to help everyday people get their quality books published without pulling a thousand strings to get it done. Adams founded Beaver's Pond Press (BPP) at age 70 to pursue his passion and to create a company with an author-centered approach.
"Milt was involved in the printing business and the advertising business for years. He had come across more and more people who wanted assistance with printing their book, their dream, their goal, and so he started off helping them. He was in front of the curve of the whole self-publishing movement," says Chief Publishing Executive Tom Kerber.
"Milt started as a one-man shop," Vice President Dara Beevas told me. Adams gradually hired each of the six staff members currently working at BPP. This staff of six also work with about 15–20 other individuals in the industry in editing, illustrating, signing, and providing all of their other services. Whereas BPP was working with around 20 to 30 new authors a year when Adams founded the company, they are now up to 60 or more authors a year, confirmed Kerber.
"When Milt first started the company," Beevas continues, "it was really helping authors get a published book. Now BPP recognizes that there are other things that authors need. We do a lot of mentoring them through the marketing process, coaching them about social media and providing them with website services. We do a lot of helping them develop marketing copy for their back cover and [with other] marketing materials. We've also grown in that area, too."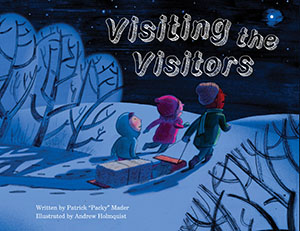 When you visit the BPP website and read their philosophy, you'll see their three guiding principles: "authors come first; authors have creative control; and authors retain all rights." That's because BPP isn't your everyday publisher; they provide only the services that authors decide to utilize, giving the writer the vast majority of control over their work. This mentality is referred to as the mentoring approach.
"The mentoring approach to publishing is basically author-centric," Beevas explains. "Beaver's Pond believes that authors come first. They drive their decisions; their vision is in the forefront of our minds every step through the publishing process. We really do believe that self-publishing is most successful when an author is empowered; guided; [and] given information, knowledge, tips, and ideas. It's not just about piecing a book together...It's all about informing and empowering them, making them feel supported. There's no scarier undertaking in the arts area than to write and publish your own book."
When discussing their services, Beevas mentions that "everything is a la carte," and while authors can decide which services they'd like to use, "most authors end up being full-service authors, using [BPP] for the whole thing." Beevas also mentions that most authors tend to utilize their book design, eBook, and distribution and printing services. "It's really that they want someone to help them through a process that is very difficult...We really spend time with the authors step-by-step. We try to build a trusting relationship because they can't gain that as easily over the phone or on the Internet."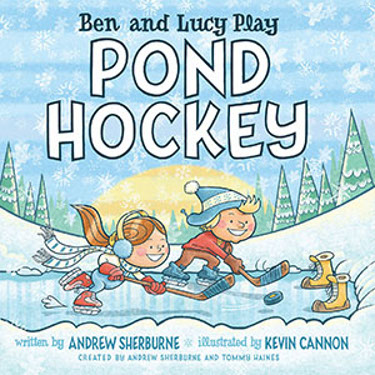 Along with picking and choosing which of BPP's services to use, authors also get the option to decide what timeframe they wish to aim for in publishing their works. "Our average authors are published in about four months, from start to finish," Beevas mentioned.
Kerber continued, "The thing we're able to do is really work with them at their schedule so that if they are in a hurry, we can make sure the quality gets into the book, and at the same time, that they're getting to the market a lot faster. We're not hung up at all on release dates...Bookstores are open year-round, and we deliver new product year-round." BPP's distribution partners, along with BPP's online bookstore and shopping cart page help authors' books get into readers' hands.
"What Milt had always said about [distribution] was that [BPP] was a service that was started out of necessity because authors didn't want books in their garage. With our distribution services, authors are able to focus on the marketing."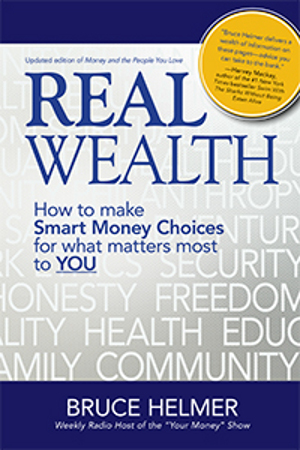 BPP publishes a variety of authors, from writers of children's books to business titles. "We usually attract a lot of mission-oriented authors—authors who have a bigger picture than just having a book. Those are our favorite authors to work with," Beevas admits. "We get lots of entrepreneurial authors. We also get a lot of authors who are starting to establish their careers as writers. They're coming to Beaver's Pond Press with not just one book idea, but many book ideas."
Beevas continues, "For them it's not just about being an author; it's really about fulfilling a greater purpose that they have in their lives." Beevas and Kerber explained that they prefer to work with authors who have more than just price and money in mind. "We feel that we are at the higher end of self-publishing. We are a firm. We take an interest in your vision and we take an interest in what you're doing, step-by-step. If you're looking for the cheapest self-publishing option, that's not going to be us." BPP works best with authors who looking at publishing as more than just a way to make a living, but who look at publishing as a means to start a venture.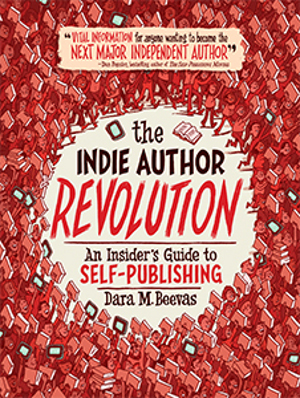 BPP will be releasing a new title this September written by their own Dara Beevas. The Indie Author Revolution is a guide for self-publishers, taking them through the process of developing a plan for publishing from several aspects of the industry—going hand-in-hand with the company's mission. "The Indie Author Revolution was born from this idea that Tom and Milt had that it felt like it was time for the writing in publishing communities to pay attention to the authors who are starting to become more entrepreneurial with their book publishing. So many authors now are seeing the publishing process as starting a business; it's become a revolution."
BPP is working with individuals to provide them with all kinds of tools to succeed in the publishing marketplace. "We're not in it just to make the money; we're in it because we truly believe in our authors and what they believe in," Beevas said.
In November 2012, Milt "Beaver" Adams passed away, though he has left a lasting legacy in BPP. "This was his life and his mission," Kerber says. Beevas adds, "The authors that he worked with for so many years look on him so fondly. What everybody says about Milt, and it's true, is that he truly connected with them and understood why they wanted to publish in the first place. That fact is what makes BPP so special—because we actually invest the time and attention with our authors to understand why they're doing it and we try to have that be what guides us through from beginning to end."
By supporting authors in the process of publishing their works while giving them full control of the reins, BPP has worked to fulfill Milt Adams' dream of breaking down the barriers that are keeping great literature and sound advice out of the market. BPP works to connect aspiring authors to the services that they need in order to enter the industry at full throttle. Adams and his staff have found a balanced middle ground for authors between traditional self-publishing and working with a publishing firm to get quality works out of garages and into the hands of readers.
* * * * *


Ariel Bronson is a senior at the University of Michigan studying as a dual concentrator in English and Communication Studies. She worked as an editorial intern at Sleeping Bear Press in 2011 and is currently an Online Content Editor at LEAD Magazine on Michigan's campus. Please contact her with any comments, questions, or criticisms at abrons@umich.edu.
---
Comments
---