Sharing Stories with Each Other
Little Shop of Stories makes sure to have a book club fit for any reader that walks through their doors. From book clubs for adult readers of young adult books, male readers, middle school girls, or kids with their parents, Little Shop of Stories prides themselves on finding the right book to make life-long readers. A favorite event, Thursday story-time, complete with milk, cookies, and an invitation to wear your pajamas makes an evening at Little Shop of Stories special for any young kid and is sure to make kids eager to come again to Tuesday and Sunday story-time.
Diane always has a few favorite books to recommend for a child looking for a new book, a family searching for a book they can read together, or a hesitant reader. "My favorite picture book is Kitten's First Full Moon, by Kevin Henkes. It is a book that was very special to me and my daughter when she was younger, and I love to share it with new families.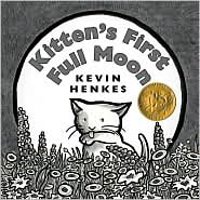 For readers ages 8-12, I have many faves, including The Evolution of Calpurnia Tate by Jacqueline Kelly, The Penderwicks by Jeanne Birdsall, Tale Dark and Grimm by Adam Gidwitz, and The Graveyard Book by Neil Gaiman. For older readers, favorites include Ender's Game by Orson Scott Card, Anna and The French Kiss by Stephanie Perkins, and Code Name Verity by Elizabeth Wein. Oh, and I could read the Harry Potter series over and over and over again!"
To see what their book clubs are reading for inspiration on what book needs to go on your must-read list check out: http://littleshopofstories.com/groups.php

Or to find out what is the theme for different story-times go to their event page: http://littleshopofstories.com/events.php
Independent Publisher on Instagram
Indie Groundbreaking Bookseller
Little Shop of Stories
A Community that Reads Together, Grows Together
The historic downtown square in Decatur, Georgia is home to Little Shop of Stories, an independent children's bookstore that welcomes children and adults of all ages. Diane Capriola and David Shallenberger, the owners of Little Shop of Stories, and their co-workers hold memorable author events, themed story-times (President's Day was filled with tales of donkeys and elephants), and book club events (such as their take on Night Circus' Midnight Dinner Party) that keep the story alive for readers after they turn the last page.
The idea for Little Shop of Stories came about from seeing all that Decatur had to offer. "I was a mom of young kids living in Decatur and really seeing our town transform into this vibrant, family friendly place where residents were passionate about supporting small, locally owned businesses. It also helped that the school system was top notch and that literacy was the main focus. I thought Decatur would be the perfect place for a little children's bookstore. I couldn't get the idea out of my head! And now, almost eight years later, we are here on the square," Diane stated.
Throughout the year, residents and tourists are brought to the heart of the city, the square, where they listen to musical acts or participate in numerous festivals with focuses ranging from wine to books. In the city's campaign to have residents come up with six-word stories about Decatur, one resident boasts, "Decatur: there's a festival for that."
The Decatur Book Festival, the largest independent book festival in the United States and fifth largest in the world, brings readers and writers together over Labor Day Weekend each year for writing workshops, book signings, author readings, cooking demonstrations, and poetry slams. This January, Diane Capriola was named the manager of Children and Teen Programming for the 2013 festival. "Terra, the former program director, did such a fantastic job of growing the Teen stage. I'd really like to continue that trend and get out more teens as well adult readers of Young Adult fiction with a diverse and well rounded program. This year, I also hope to actively involve young readers on the stages, whether it's introducing an author, reading from their own written work, or performing in a book based play," Diane explained.
The first year for the festival was 2006, and since then it has brought over 260,000 attendees to Decatur. "We have always played an active role in programming for the Children and Teen stages. We are also the main bookseller at these stages. I love the festival so much, and it is exciting to see how it grows each year. It is wonderful to see families coming together that weekend because of their love of reading and books," Diane stated. While the Decatur Book Festival aims to promote an interest in books during this weekend, the organizations behind the festival and Little Shop of Stories continue this mission all year long.
All of Little Shop of Stories' interactive activities and events at the store and festival get even the most hesitant readers involved and excited about reading. "This past fall, we hosted Adam Gidwitz, author of the books Tale Dark and Grimm and In a Glass Grimmly at an evening shop event after he had visited a local school earlier in the day. We had kids from the school event come to the shop that night to hear him speak again and to buy his books-kids who were not at all interested in reading and had never stepped foot in the shop. They had gone home that day and told their moms that they had to go meet Adam again that evening and get his books."
Therefore, it no surprise that Parents Connect voted Little Shop of Stories the "Best Book Store" in 2009. "To see a non-reader transformed into an avid reader because of that experience with an engaging author was incredibly powerful and validating for us at the shop. It's why we work so hard and do what we do," Diane stated.
Little Shop of Stories uses reading to help strengthen residents' involvement in their community with a reading initiative called On the Same Page for the whole city of Decatur. Everyone at Little Shop of Stories works with the Decatur Book Festival, Decatur Rotary Club, and the Decatur Education Foundation to select a book in the fall that serves as the focus for book groups, discussions, events around the city, and a final celebration with the author at the end of the program in December.
The 2012 book, Holes by Louis Sacher, was the inspiration for a Habitat for Humanity Work Day in October when kids dug holes so they could put themselves in Stanley Yelnats's shoes. In order for the program to provide free books to at-risk children and donate to charities like Our House, the Atlanta Braves gave professional cleats to be auctioned off since Stanley was accused of stealing a baseball player's shoes in Holes. Kids and their parents were also invited to watch the movie adaptation of the book, participate in a treasure hunt similar to Stanley's search, and in December all of the families involved got to meet the author. On the Same Page's success comes from the fact that they get everyone in the community involved to make reading a fun activity that can happen anywhere in Decatur not just in the classroom or home.
Little Shop of Stories' role in highlighting the importance of reading to young readers is what they do best. From their involvement with community initiatives and events, everyone at the bookstore works to bring children and their families together with books. "Every day is a good day. Each day we deal with customers who are glad that we exist in their community. We share a passion with them for reading great literature and for learning. We try to be an important part of Decatur: the downtown, the schools, the intellectual environment," David stated.
If you want to know more about what Little Shop of Stories is up to check out their site: http://littleshopofstories.com/

* * * * *
Nicolette Amstutz is a writer for Independent Publisher. She is currently studying English and Communications at the University of Michigan. Please contact her with any comments, questions, or criticisms at namstutz (at) umich.edu
---
Comments
---