Cherishing Tradition
Petroglyph Press made available an online serialization of one of their latest titles, Pele and Hi'iaka, A Tale of Two Sisters by author and artist Dietrich Varez. At the beginning of last October, the Reeds started to post a new installment of the book every two weeks. Each post includes one of Varez's woodblock images and text that furthers the story of this Hawaiian myth.
"Varez was the one who suggested something like a serialization because in the old days, when there were many Hawaiian language newspapers in print, a lot of the myths were printed in a serial form," Christine explains. "This was in the late 1800s, early 1900s. Varez suggested this idea in a more traditional form but we didn't think we could get a newspaper mandate to get the room to print something like that so we decided to use a more modern medium," she concludes.
With their innovative publishing strategies, the Reeds started a new tradition where Hawaiian myths first told orally and in newspapers took on a new form to remain relevant in the changing publishing landscape.Check out the books below for a few of Christine Reed's favorites:
Adult Literature: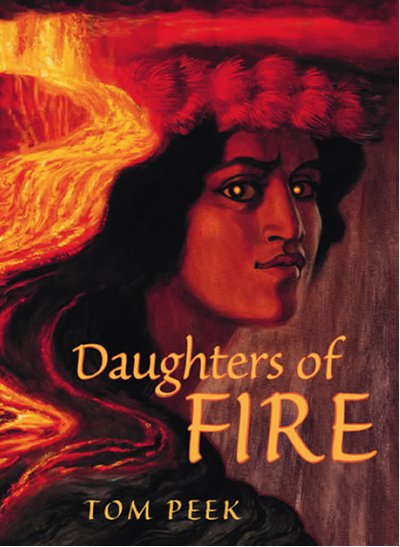 Daughters of Fire, by Tom Peek (Koa Books)
Holophusicon: The Leverian Museum: An Eighteenth-Century English Institution of Science, Curiosity, and Art, by Adrienne L. Kaeppler (Booklines Hawaii Ltd)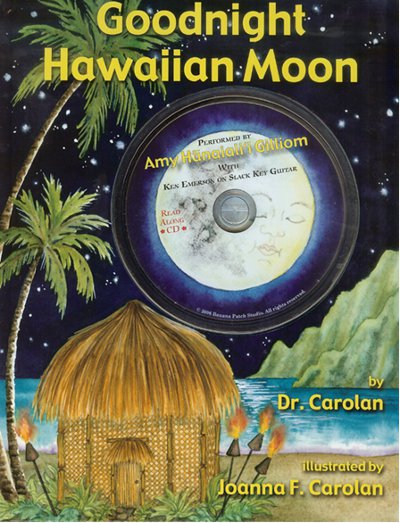 Goodbye Hawaiian Moon, by Dr. Carolan and illustrated by Joanna F. Carolan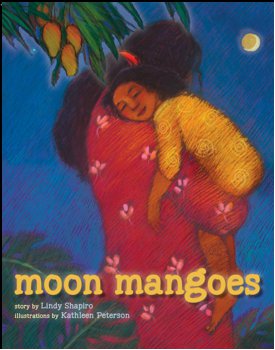 Moon Mangoes, by Lindy Shapiro and illustrated by Kathleen Peterson
Independent Publisher on Instagram
Indie Groundbreaking Bookseller
Basically Books
Aloha to Local Literature
If you were in downtown Hilo, Hawaii during the first week of April, you could have participated in an international Hula competition known as the Merrie Monarch Hula Festival with Basically Books and the rest of the downtown businesses. The festival pays tribute to King David Kalakaua, a man recognized for revitalizing many Hawaiian traditions and art forms during his reign.
Christine and David Reed, owners of Basically Books, make sure they follow in King Kalakaua's footsteps by creating an environment that showcases an appreciation for all different kinds of art forms. In the week of the festival alone, Christine and David Reed held 14 events in the store with various authors, artists, and musicians from around the community.
The husband and wife duo pride themselves on running a store that specializes in all things Hawaii, with book topics ranging from weapons in ancient Hawaii to Hawaiian sea life. "We have an eclectic mix that includes books, music, and Hawaiian or island-based gifts. The ceiling is even full of umbrellas because Hilo is a rainy town," Christine Reed reveals.
Although the bookstore opened in 1985, David Reed's parents began their venture into the book business with Petroglyph Press in 1962. Today, Petroglyph Press serves as the printing and publishing side of the business. Their most popular book, A Concise History of the Hawaiian Islands, recently underwent an update and has been rereleased. "Having both a publishing company and a bookstore enables us as publishers to see where there are holes in the information that is available for Hawaii," Christine states. "Hawaii has one of the largest retail publishing industries in America. Our whole store is pretty much books about Hawaii," she continues.
While Petroglyph Press and Basically Books are located on the Big Island, a few islands over is Kamehameha Publishing, a publishing house based in Honolulu. Kamehameha Publishing is affiliated with the Kamehameha Schools, which is a trust set up by the Hawaiian Princess Bernice Pauahi Bishop in an effort to preserve the culture and language integral to life in Hawaii through education.
Christine and David Reed also do their part in educating the youth in Hawaii. They recently coordinated their first children's book fair at a school in Waimea, a city on the other side of the island. Not only did most of the books the Reeds brought to the fair deal specifically with Hawaii, but also they included many multi-ethnic books due to the diversity in the state.
Basically Books balances between embarking on new types of outreach for their store and sticking with old traditions set in place by Basically Book's founders. "Maps have been a part of the business from when it still was a printing company. Then when it became a bookstore we started broadening our focus on different kinds of maps," Christine tells me. Known by some as "The Map Store," Basically Books sells all types of maps from plastic raised relief maps to street maps, even historical reproductions of maps found in journals of past influential figures such as William Ellis, an English missionary and author. As a result, Christine and David Reed have fostered a business that rings true to their motto: "More than a Bookstore...A Gathering of Things Hawaiian."
"It's a place for people to gather, exchange ideas, meet up with each other, and tell stories," Christine says. "The thing I find most delightful is when there is someone in the store and a friend or acquaintance walks in and they greet each other. It makes me feel like this is the place to be because there is always something going on at Basically Books," Christine continues.
If you want to know more about what Basically Books is up to, check out their site: www.basicallybooks.com.
To learn more about Kamehameha Publishing's two Moonbeam Children's Book Awards or their take on the Yale Publishing Course and small presses, check out previous Independent Publisher articles: YPC for Small Presses: Kamehameha Publishing, 2010 Moonbeam Children's Book Awards Medalist Results
* * * * *
Nicolette Amstutz is a writer for Independent Publisher. She is currently studying English and Communications at the University of Michigan. Please contact her with any comments, questions, or criticisms at namstutz (at) umich.edu
---
Comments
---