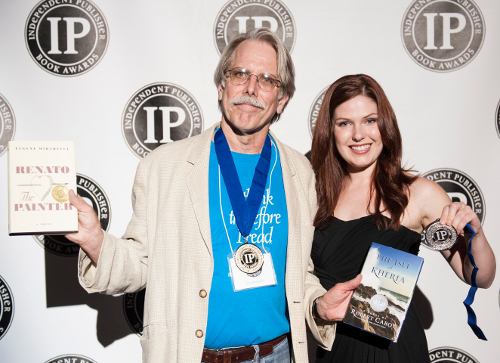 McPherson & Company (McPherson & Co) has published many award-winners, including two 2013 IPPY award winning titles in the same category. In the literary fiction category, Renato, the Painter by Dr. Eugene Mirabelli tied for gold and The Isle of Kheria by Robert Cabot was awarded a silver IPPY. Renato, the Painter was the first book that Dr. Eugene Mirabelli published with McPherson & Co.
Dr. Mirabelli recalls knowing of McPherson as a fellow member of the industry; his wife ran Spring Harbor Press and thus they were involved in the field in several ways. He had also previously bought some of McPherson's books. Dr. Mirabelli then suffered the loss of a loved one and slowly began getting back into the swing of things when McPherson expressed interest in his manuscript and Renato was on its way to publication.
"McPherson & Company was the perfect match for me," Dr. Mirabelli states. He began writing in 1959 and has been published by independent, standalone publishing companies before they were incorporated into larger companies. "The thing about McPherson is that he's a standalone, independent press, and he has the same ideals that I do about publishing."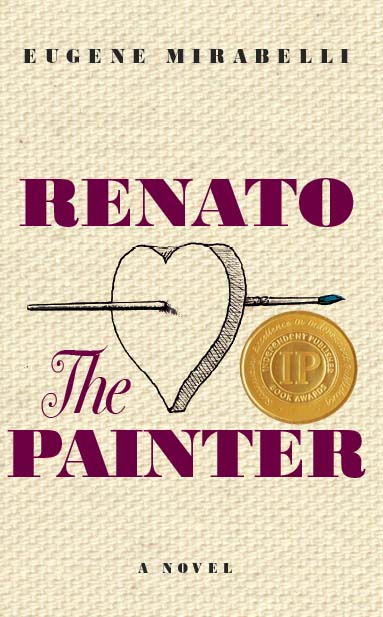 Dr. Mirabelli continues, "The books turned out by McPherson have a long shelf life. I don't think he's ever published anything and then abandoned it; his back list is the same as his front list...I think that's very, very important, and that used to be the way that old publishers were."
Dr. Mirabelli spoke very highly of the quality of McPherson's work, saying, "I don't think it's an accident that this very, very small press wound up winning the national book award [three] years ago or two medals this year; I think it's because he picks his books very, very carefully and he keeps them going. Those are the ideals that I have and, as a writer, that's what I would look for."
It is clear that the trusting relationship that McPherson strives for exists between these two. Along with McPherson's flexibility, their shared ideals are what drew Dr. Mirabelli to McPherson as the publisher of his recent work, Renato, the Painter. More of Dr. Eugene Mirabelli's thoughts can be found on his blog and on the McPherson & Co website.
Independent Publisher on Instagram
Indie Groundbreaking Publisher
McPherson & Company
One Man, Many Hats
Bruce McPherson, founder of McPherson & Company (McPherson & Co) puts out most of his titles on his own. Talk about true independence! McPherson got the itch to work in publishing in college when he joined a student-run press. "I got involved in that small press on campus, and we published both students and professors and anyone who came and gave a reading...That was a very enjoyable endeavor for a couple of years, but when I finished school, I thought, well that's the end of it."
However, he, like many of the other independents with whom I've spoken, noticed that the barriers to the industry were unfairly keeping out some great writing. "I had a friend who had written what I considered to be a brilliant novel, and she couldn't seem to get it published. So the summer after I graduated from college, I suggested that we just publish it ourselves.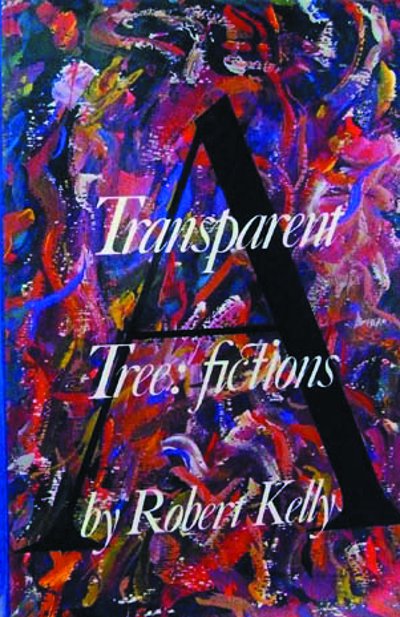 "It was intended to be a one-off, and it took us about seven or eight months. We had a terrifically fun time doing it and so it was very easy to do another. Before I knew it, I was doing one or two books a year amidst holding down [other] jobs or going back to graduate school. It just kind of took on a life of its own."
According to the McPherson & Co website, the company was officially founded in 1974. McPherson was able to dedicate his full attention to the company in 1984, making it a full-time publishing house. I asked him how he was able to get a solid footing in the industry as a new company at that time, and he recalled the sense of community that independent publishers had at the time that McPherson & Co was taking off.
"There was more of a community of small publishers [at that time.]...There was a different set of organizations in those days," he recalls. McPherson referred to the "tail end of the '60s self-publishing movement that had partly developed out of this free speech movement at the University of California–Berkeley and had included underground newspapers" and literary magazines. He also referred to the small press book clubs, book fairs in big cities, and underground critical journals, calling it all "funky," "low-tech," and "a reinvention of the wheel."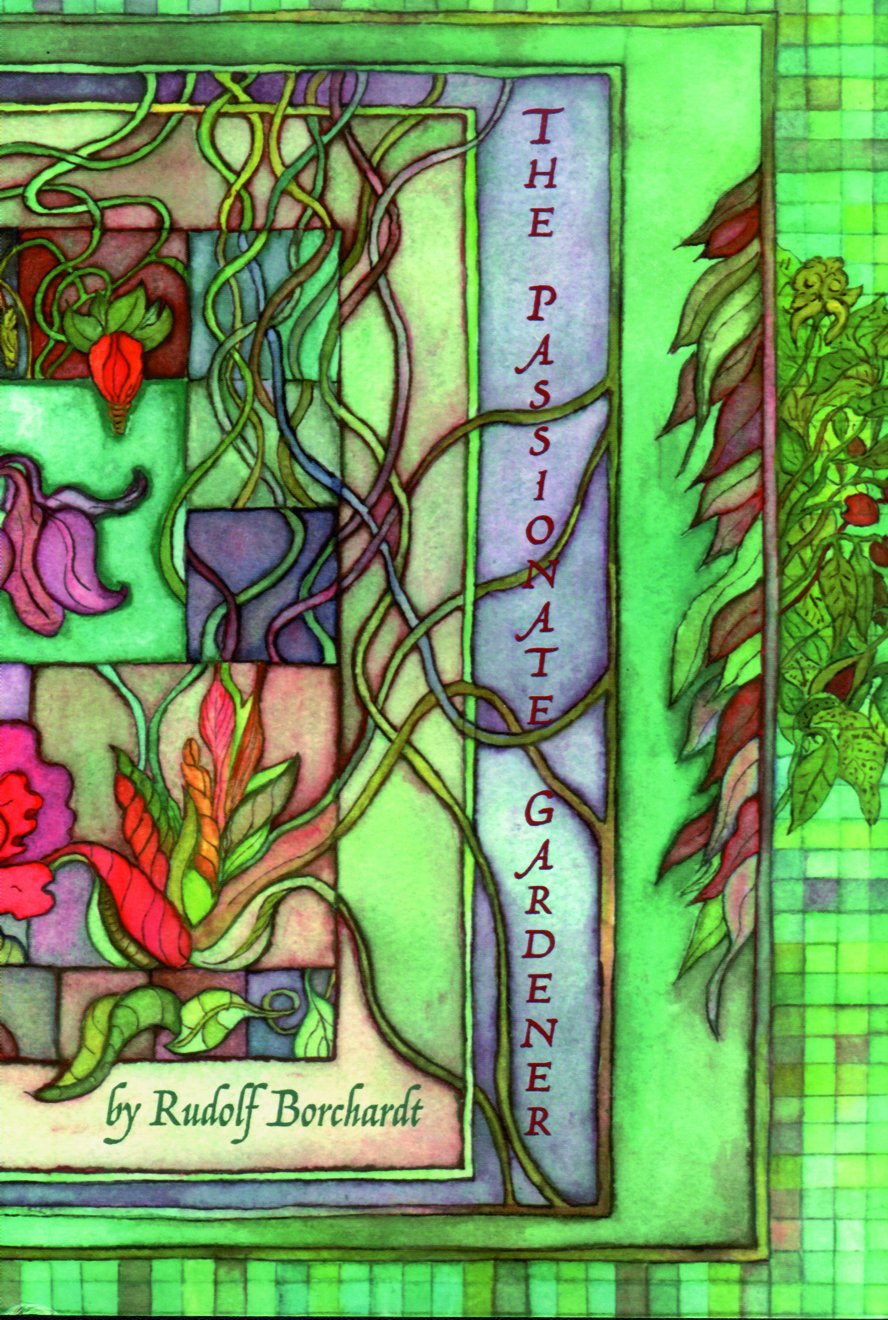 Since its founding, McPherson & Co has "issued over 140 editions of more than 90 titles by authors from around the country and around the world," almost all of which are still in print. That's part of McPherson's business philosophy. "The two abiding rules I have are that I'll only publish what I love and that I look at publishing as a long-term endeavor that only starts or begins when the book is produced so that almost all of the titles that I have published remain in print," McPherson states.
McPherson & Co is currently publishing about three to four books per year, all selected by McPherson himself. "It's pretty much a one-person operation. I do call upon a variety of friends for consultation and editorial assistance. I have a couple of design friends whom I will call upon from time to time if I feel that I have a project that I can't handle in terms of the design work."
Each title that McPherson & Co publishes receives individualized attention and many go on to gain wide recognition. Several of McPherson's books are award-winning titles, including Beneath a Marble Sky by John Shors, which continues to be an international bestselling success. This particular novel has been translated into 17 languages and has sold over 125,000 copies in all editions in the U.S.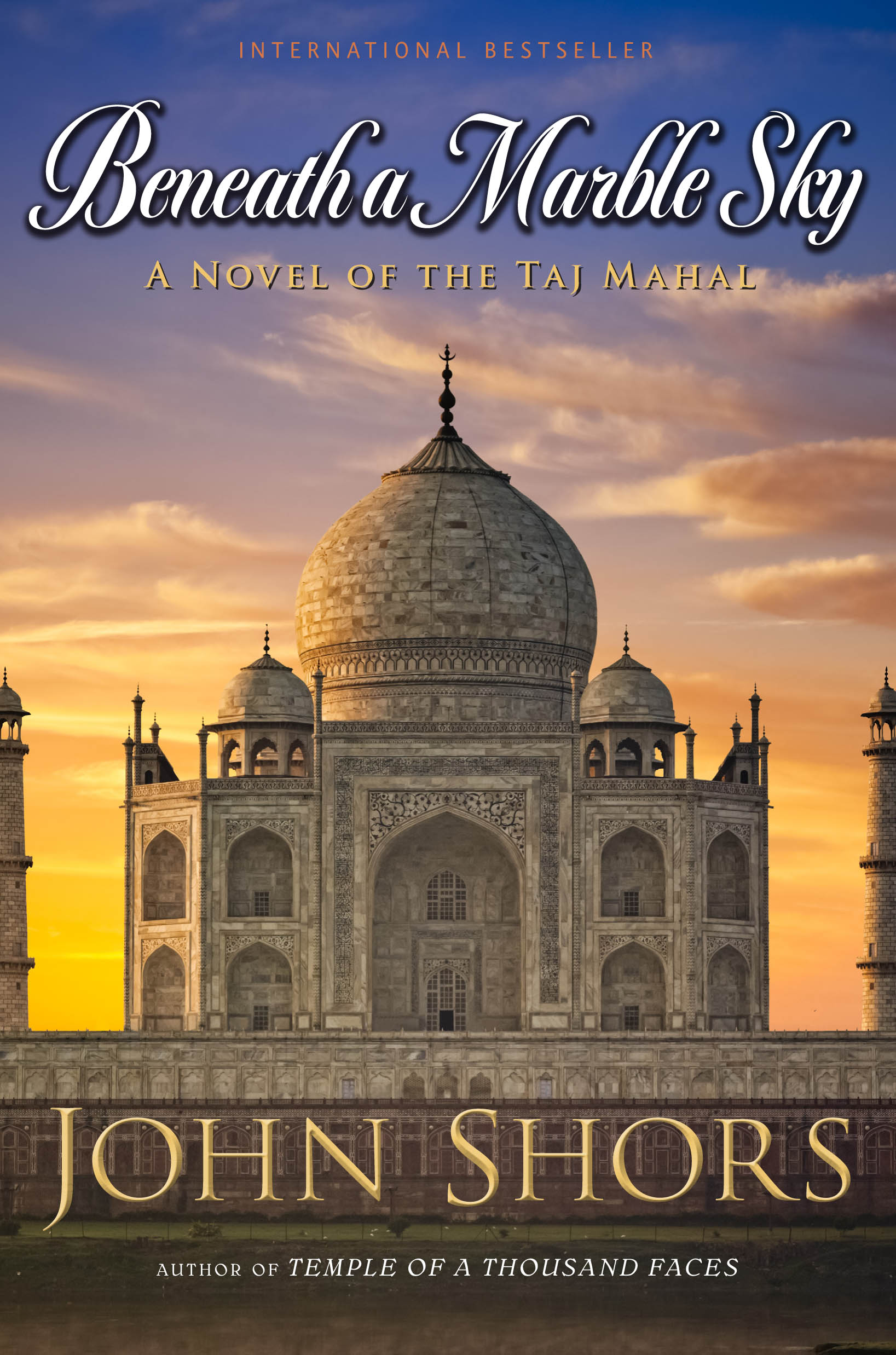 McPherson says of his array of experiences, "I don't publish books so much as I publish authors. I try to develop relationships with authors and to work with them for many years over a variety of projects to really see them into their careers."
As he mentioned, McPherson only publishes what he loves. "What I look for is to be surprised and then to be amazed and then to be seduced and then to be in love." McPherson & Co tends to publish in nonfiction arts and culture, including experimental cinema, performance art, art theory, and belles lettres. McPherson also publishes contemporary and twentieth century modernist fiction.
"The modernist fiction is works from the twenties, thirties, and forties that have been lost, forgotten, or neglected. In terms of contemporary fiction, I publish works that originated in English—either American or British—and then I do translations to Italian, Spanish, French, and a little German," McPherson notes. He has also published in Russian. McPherson often looks to outside sources to work on translating these pieces.
"I am interested in introducing some authors that are exceptional in their own languages. Often they're the ones that no one else wants to publish because they're too difficult."
The company not only distributes books, but also DVDs, VHS tapes, and more. "That came about as a result of the art area that I publish in…Wherever it made sense, I've paired DVDs or video tapes with books that I've published." McPherson & Co is venturing into publishing for Kindles and eReaders.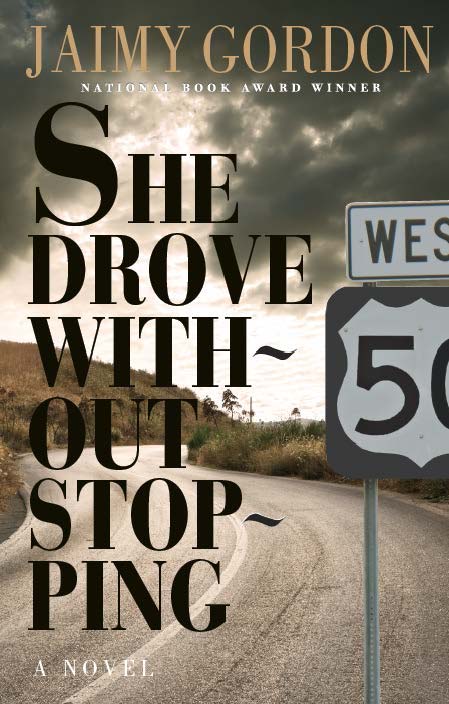 Risk-taking is familiar to McPherson, who ventures into projects of all kinds and with all kinds of authors. He has taken on new authors just beginning their careers as well as those who are veterans in the industry. One of his upcoming projects features a new author in his sixties, and the company's most recent IPPY winners are both octogenarians. Another project on the horizon for McPherson & Co involves a long-forgotten author, Mary Butts, and publishing a complete collection of her stories.
McPherson acquires manuscripts when authors recommend others, come back with more original work, or McPherson keeps his eye on things that interest him. McPherson describes, "I become fascinated by a book and decide to go where it will take me. It can include a recondite or obtuse modernist writers or it can be a popular title that'll reach out to a fairly large audience."
What was most impressive to me was how many hats McPherson wears while publishing these works and venturing into different genres and mediums. "I have described it on occasion as pursuing my education in the public eye," he says.
McPherson & Co may be mostly a party of one on the publishing side, but its works do not lack in innovation or quality. Always willing to go after a new project, McPherson's drive to keep his own company going has been a labor of love for the past several decades. And when one considers the accolades that those titles have received, ranging from IPPYs to national book awards and much in between, it is clear that the company is doing something right.
McPherson concludes with one more piece of advice: "I also try to have fun...You have to find ways to have fun." How McPherson has time for fun while running a company by himself escapes me, but nevertheless, McPherson & Co is a force to be reckoned with and one to be applauded.
* * * * *
Ariel Bronson is a University of Michigan alumna with a degree in English and Communication Studies. She worked as an editorial intern at Sleeping Bear Press in 2011 and as an Online Content Editor at LEAD Magazine on Michigan's campus. Please contact her with any comments or questions at abrons@umich.edu.
---
Comments
---