Red Hen Press' three imprints—Arktoi Books, Boreal Books, and Xeno Books—comprise portions of the company's 300-title catalog. Interestingly, these three imprints all feature different writing and writers in uniquely specific categories. I asked Red Hen's publicity associate, Gabriela Morales, to tell me more about each imprint.
Arktoi Books
The Red Hen Press website says, "The mission of Arktoi Books is to give lesbian writers more access to 'the conversation' than having a book in print affords." Morales tells me more about the imprint, saying, "Arktoi Books was established in 2006 by Eloise Klein Healy to publish literary works of high quality by lesbian writers. When asked why she was driven to start Arktoi, Eloise responded, "I felt that the lesbian community had reached a new stage and the writing should reflect that literary and political growth. I felt I wanted to publish books that spoke to the whole world, that would find a way to many audiences, that would reflect the intelligent and challenging work I knew was out there waiting to find its way into books. And, a book is still a ticket, so Arktoi exists to put tickets in the hands of fabulous writers who happen to be lesbian women."
The imprint publishes one book per year and has published five books to date. Arktoi's sixth is slated to come out this October.
Boreal Books
"Boreal Books was established in 2008 to publish literature and fine art from Alaska. It's mission is to bring Alaskan writers and fine artists to wider audiences within and beyond the great but remote state," Morales describes. The imprint is edited by Peggy Schumaker, the State Writer Laureate of Alaska, and includes five published books.
Xeno Books
Morales gave me the scoop on Red Hen's newest imprint. She mentioned Red Hen's somewhat strict and rather "specific editorial guidelines: to publish poetry and literary prose." She explained that Xeno Books was a way for Red Hen to avoid letting good work fall through the cracks that perhaps did not adhere quite so specifically to its original framework.
Morales explains, "We kept falling in love with books we wanted to see in print that did not fall within our usual editorial purview. We formed Xeno, then, to publish great titles that would otherwise be strangers to the RedHen list—strangers soon to become friends. What we're looking for in Xeno titles are books with some quirk, some niche appeal, but that also have commercial possibilities."
Independent Publisher on Instagram
Indie Groundbreaking Publisher
Red Hen Press
Awarding Its Community with Creative Literature for Over 18 Years
Red Hen Press (Red Hen) has only been around since 1994. But over the past eighteen years and counting, it has grown into Southern California's largest independent literary press and one of the biggest on the west coast.
I spoke with Red Hen's publicity associate, Gabriela Morales, who told me a little bit about the history of the company, saying, "Red Hen began in the Granada Hills garage of Publisher Mark Cull and Managing Editor Kate Gale because they felt that Los Angeles needed more of a literary voice." The press has since moved to Pasadena and expanded its reach.
Red Hen Press has published 300 titles in the genres of poetry, literary fiction, memoir, and essay collections. The company boasts three imprints: Arktoi Books, Boreal Books, and their newest, Xeno Books. In addition, the company has its own bi-annual literary journal, the Los Angeles Review, which "is now one of the most widely read literary anthologies of the west coast," Morales mentions.
Red Hen's website tells us that Cull and Gale had "the intention of keeping creative literature alive" as another facet of their motivation to start Red Hen Press. Their mission statement reads, "Red Hen Press is committed to publishing work of literary excellence, supporting diversity, and promoting literacy in our local schools. We seek a community of readers and writers who are actively engaged in the essential human practice known as literature."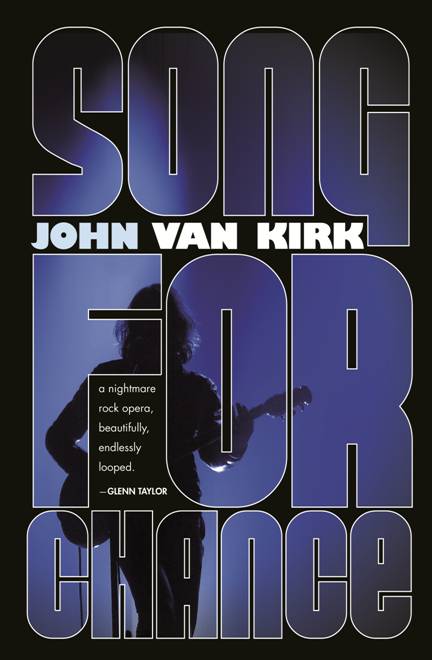 To meet these goals, Red Hen has established a number of programs in its community. Red Hen offers a Writing in the Schools (WITS) program to schools in the area, has established three different literary awards to recognize strong writing, supports the Los Angeles Review, and hosts several reading series for its readers. These programs are fruitful and adhere to Red Hen's mission, making it possible to not only award great writing and literature, but also to promote it in the eyes of its young readers and others from a distance.
"WITS was founded in 2003 to fill the gap created by state budget cuts eliminating a similar program previously run through the State of California," Morales explains. "In addition to Red Hen's events and publishing efforts, it was important to us that we provide opportunities for low-income and marginalized students to experience literature they normally wouldn't see in their classrooms.
"The program began in classrooms at Crenshaw High School and has since expanded to support schools in L.A., Pasadena, and Culver City School Districts," she continues. "WITS gives children and youth the chance to read and take home their own books of contemporary literature. We also help the students create their own original stories and poems, which are ultimately published into a paperback anthology they also receive. These two books are often the first books they've ever personally owned and open the door into a whole new world of cultural experiences." Morales concludes, "Red Hen is happily able to reach about 250 students every year."
Along with the WITS program, Red Hen also supports high quality writing that is already out there by giving writers the opportunity to enter to win one of its three literary awards. "In 1998 we established the Benjamin Saltman Award, which is named after a major Los Angeles poet," Morales says. In order "to continue to get to know new and upcoming poets and fiction writers," Red Hen then came up with two additional awards—the Red Hen Press Short Story Award, which was established in 2001, and the Red Hen Press Poetry Award, which came about in 2003.
The Benjamin Saltman Award provides the winner with a large cash prize and gives the winning poetry a platform for publication. The other two awards give a smaller cash prize and provide the winner with the chance to be published in the Los Angeles Review. The Los Angeles Reviewalso gives out a Wild Light Prize, though that is separate from the established Red Hen Press awards.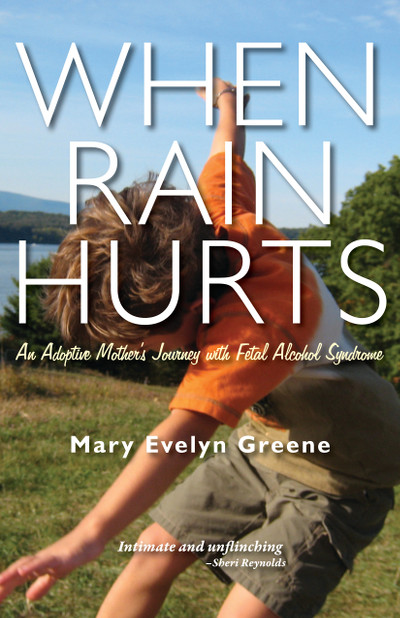 It is a unique and rewarding opportunity to be able to award great writing in one's own community, and Red Hen's many efforts highlight the quality of creative writing in their area by recognizing those making especially great contributions to their readers.
While some presses focus more solely on promoting literacy in their general area, Red Hen has expanded its reach by growing reading series on the west and east coasts. "We established the reading series so we would have some concrete places for our writers to read when there weren't as many bookstores around; however, the readings have developed into a solid way of jump-starting an author's tour on each coast and a way for Red Hen to have a public presence. Next year will be our 20th anniversary, and to celebrate, we'll host even more readings across the country, in L.A., San Francisco, Portland, Seattle, New York, Chicago, and more," Morales tells me.
Red Hen utilizes its blog, Chicken Scratch, to feature many of its other upcoming events and the goings-on at the press. In April, National Poetry Month, Red Hen and other presses awarded everyone who ordered a book of poetry from them the chance to send that same book to someone else. To have such a reach and creative ways of reaching out to new audiences is a feat for any independent press.
Red Hen celebrated its 18th anniversary in November 2012. This year, they are planning a champagne luncheon in Pasadena, which will feature the famous Charles Yu, C.D. Wright, and Alice Sebold as readers at the event. Also coming up for Red Hen is the release of John Van Kirk's Song for Chance, which follows the life of Jack Voss, and Mary Evelyn Green's When Rain Hurts.
I look forward to seeing what comes next from Red Hen as they continue to expand. When a publisher is able to support its local community through a writing and reading program as well as touch new readers and its followers seamlessly from the other side of the country, it is praiseworthy and noteworthy in the industry of independent publishing. Red Hen is doing just that, and I can't wait to learn more about what they have in store for 2013.
Looking ahead to next year's 20th anniversary, Morales concludes, "Red Hen has accomplished so much and has succeeded in contributing to L.A.'s now thriving literary voice. We have big things planned for 2014 as we celebrate the past and embark on accomplishing even more in our next 20 years."
* * * * *
Ariel Bronson is a University of Michigan alumna with a degree in English and Communication Studies. She worked as an editorial intern at Sleeping Bear Press in 2011 and as an Online Content Editor at LEAD Magazine on Michigan's campus. Please contact her with any comments or questions at abrons@umich.edu.
---
Comments
---