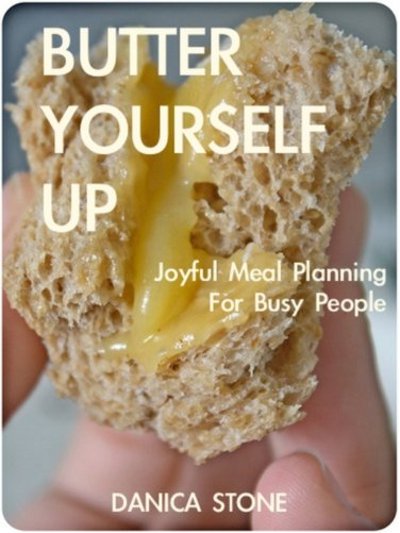 Danica Stone is an author balancing her work as a writer and publisher as the founder of Hand-Picked Words. Her wife, Annie Gowan Stone, is the bookkeeper at Hand-Picked Words, and together they have contributed an array of publications to the company's list.
Danica Stone wrote The Penultimate Bath Bookalong with Butter Yourself Up: Joyful Meal Planning for Busy Peopleseveral years ago. She also used to write mini cookbooks, for which patrons can subscribe (along with other reading and meal-planning material) online. Her latest contributions include a strategy guides for Candy Crush Saga. Annie Gowan Stone wrote Bus Ride, part of her memoir-in-progress.
Hand-Picked Words has a foundation of individuals who are both invested and connected with the roles that authors play in the puzzle of publishing. Their attachment and investment speaks volumes about the care with which Hand-Picked Words will surely move forward as they continue to acquire new talent, for they are wearing many hats throughout this process.
Independent Publisher on Instagram
Indie Groundbreaking Publisher
Hand-Picked Words
Subscribing to a Community-Supported Publisher
As independent companies, many indie publishers strive to stray from the conventions and rules of the industry as dictated by the larger or older conglomerates. This month's indie groundbreaker stands those rules on their heads. Using the coveted subscription model, Hand-Picked Words creates a personal experience for its readers that might signal a new trend in publishing models.
Founder Danica Stone introduced a Kickstarter campaign in February 2013, which raised $1,414 in just 30 days with the help of its 52 backers. The money was collected to fund her new project: creating and providing a Hand-Picked Book Lovers' Box. The campaign description explains Stone's idea of developing community-supported literature, which doesn't stray far from the concept of community-supported agriculture (CSA).
In the kickstarting project, backers were funding the opportunity for subscribers to receive a Book Box, which would include an array of reading materials and art. This project blossomed into the business model that Hand-Picked Words follows today—giving its subscribers convenient and early access to the publisher's new works, delivered straight to their inboxes.
Discussing the idea behind the original Kickstarter campaign, Stone describes, "I was hanging out at my local indie bookstore, Laurel Books, and I happened to see a really nicely bound book. I pulled it off the shelf to see who the publisher was. They had a funny name—Wolverine Farm—so I pulled out my phone and googled them.
"The first words that popped out at me were 'community supported' and I instantly had this flash of inspiration. Community supported literature! Like CSA boxes! Writers could produce more interesting stuff because they'd know they had a ready and willing audience of subscribers! Readers could rely on a regular and steady supply of great reading material!"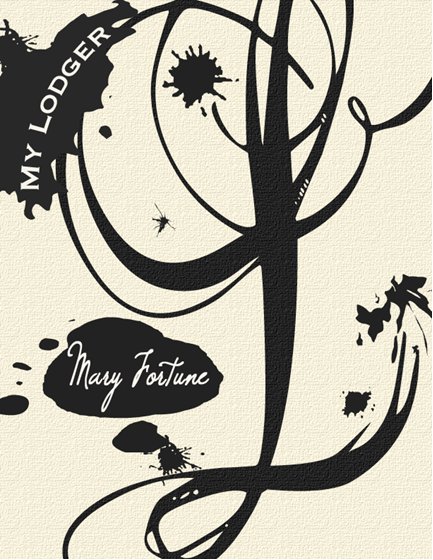 And so Stone's project grew and, shortly after, was funded in full. Speaking about the use of Hand-Picked Words's unconventional publishing model, Stone comments, "I've always been a fan of the subscription model. I used to write weekly mini-cookbooks…and I've been a member of several different CSA programs. I figured that if people loved seeing what was in their book box as much as I loved seeing what was in my farm box, it would be a winner!"
Hand-Picked Words is working with an acute balance of being both author- and reader-centric. Giving avid readers new and different material to fill up their to-read list at a convenient price with immediate delivery, the company is cornering the market on creating a digital readership with a true investment in what comes next.
Because it is a company run by authors, Hand-Picked Words keeps its writers' needs and wants at the forefront. Writers are given a cut of each subscription to the monthly "box" containing their work as well as the majority of the royalties from online sales through various and popular distribution channels. The company also lets writers keep their copyrights and provides them with the means to edit, polish, produce, distribute, and market their work.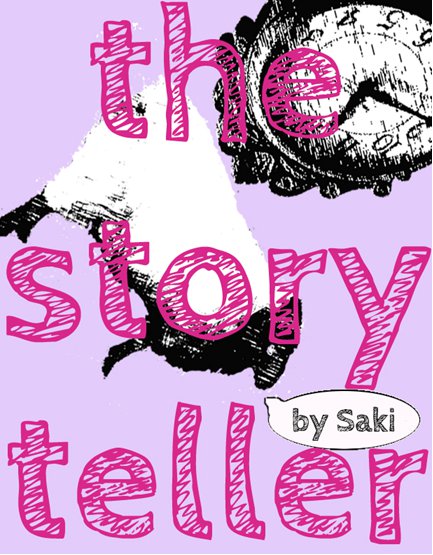 Stone elaborates, "My role as an author biases me tremendously toward authors—I had one contributor tell me that our contract was the most generous one he had ever seen! Basically, I figured out what the business needed in order to be successful, and let the authors have everything else, including the rights to their work. In my mind, that's a business strategy itself, because we'll be able to attract greater talent when we respect people's talent." (You can read more about the founder and bookkeeper's publications in the sidebar.)
In just four short months, Hand-Picked Words has sent out numerous titles to its subscribers, many of which are already available on Amazon.com. "We've published a total of 22 titles through the book box over the first four months, 6 books and 16 shorter pieces of all different kinds. Plus a photograph—which, after all, is worth 1,000 words! We wait at least a month after the box goes out to put them up for sale on Amazon, so that our loyal subscribers get the first look at everything."
Stone continues, "Most of our growth has come through doing giveaways on different blogs." She has seen that offering free material can lead to a profitable turnaround for the company, as she mentions that each giveaway has resulted in a handful of new subscribers. She concludes, "We're small, but we keep growing!"
Stone knows a thing or two about not only writing and producing books, but also how to build a marketing plan for them as part of her business. Speaking about her own background, she says, "I've been a writer since I could hold a pencil, and I've studied and worked in social media and information marketing for something like nine years. It's the perfect configuration—I can work with the authors to create marketing plans, plus I can provide material and do layout and cover design!" I look forward to seeing Hand-Picked Words's growth accelerate as others pick up on how multifaceted this founder's talents are.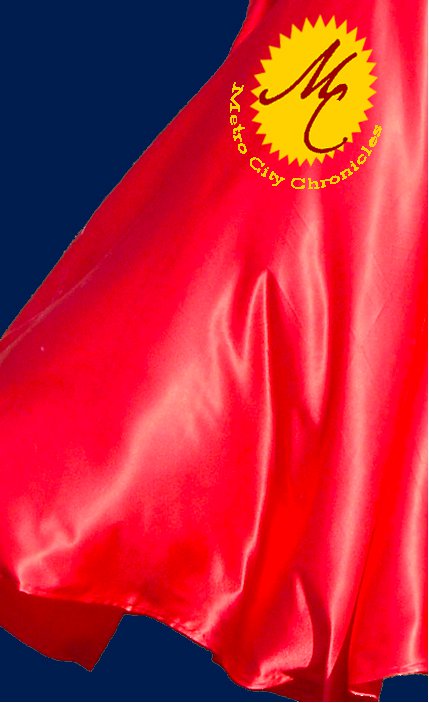 Looking ahead, Hand-Picked Words has a several upcoming Book Boxes which will soon be live. In particular, Stone mentions that soon they will offer a sci-fi box: "I was surprised by how popular that option was. In the Kickstarter, some of the rewards included a sci-fi, a romance, a mystery, or a foodie-themed book box, and people overwhelmingly chose the sci-fi one.
"The same thing held true when we opened pre-orders for the different genres: the only one anyone has chosen is the sci-fi box! We're still in the pre-order stage for that one, but we're getting there. When we hit fifty pre-orders, it's going live!" The Hand-Picked Words website also gives users the option to pre-order for a monthly subscription to a romance and a foodie Book Box.
Even further down the line, Stone is hopeful for the chance to create an app. "My dream is to create an app that would bring people closer to the authors and their fellow readers. When we're reading ebooks, we should be able to add comments to the text that other readers can choose to reveal and add to, like an ongoing book club.
"We should be able to listen to the author reading their own work, and follow along if we want. We should have a chat area where authors can be scheduled to visit and share stories and answer questions. We should have room for updates and new chapters and even fan fiction to be added. We treat ebooks like paper books, but we have the technology to make them so much fuller! That's on the horizon, even if the horizon is a little distant right now."
Whenever Hand-Picked Words takes this next step, it will have solidified its important place in the creation of a new kind of online readership—one that subscribes to and directly supports material from a community-supported publisher. The company uses a tangible form of shareholders, who interact directly with the publisher in funding projects and the works of budding writers. Whether other publishing companies start turning toward the subscription model as a trend or the practice remains rare in this field, Hand-Picked Words is helping to kick things off in a strong and inspiring way, and where they go next will be greatly anticipated—even if it's just to your inbox next month.
* * * * *
Ariel Bronson is a University of Michigan alumna with a degree in English and Communication Studies. She is a graduate of the University of Denver Publishing Institute and worked as an editorial intern at Sleeping Bear Press in 2011. Please contact her with any comments or questions at abrons@umich.edu.
---
Comments
---