SWP Passion Project
She Writes Press has a SWP Passion Project that gives a career-changing opportunity to a very fortunate writer. The SWP Passion Project gives at least one project and the author of that project the chance to have a complimentary She Publishes package, a collection of services at a $3,900 value. Each submission to SWP is considered for the project, and a portion of each entry fee goes toward continuing the project every year. This builds a further sense of community within the She Writes network, for women are directly supporting other women writers with each submission.
Publisher Brooke Warner explains, "This was a holdover from something that was dear to Kamy [Wicoff] at She Writes. Kamy felt it was important to publish books that wouldn't otherwise be published.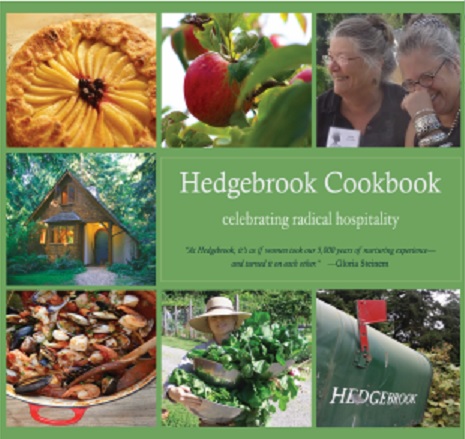 "Our first passion project was Hedgebrook Cookbook. Hedgebrook is this amazing nonprofit organization that gifts writing residencies to women writers and they had wanted to do a cookbook for years. Being able to do that for them has been so rewarding.
SWP's second project is coming out in spring 2014. Warner and her co-editor are bringing out an anthology about pregnancy loss. "This project is a passion project because it's so important to honor these stories, and yet this is the type of book, because the topic is so sad and tragic, that most mainstream publishers would steer clear of." Having the ability to take risks knowingly in the publishing business is a rare quality, and SWP is making sure that they keep their engines revved by continuing their passion project into their next list.
Independent Publisher on Instagram
Indie Groundbreaking Publisher
She Writes Press
She Writes, She Publishes
She Writes, an international writing community of over 20,000 members, brings together women who love to read and who love to write. Members create profiles and, using She Writes as their network, interact with each other by joining groups, forums, chats, sharing videos, and more. She Writes even gives its members a list of available, qualified consultants to, in their words, take the isolation out of the writing process. Writers have resources galore for creating and publicizing their own works. She Writes Press (SWP) is their launchpad.
Brooke Warner, publisher at SWP, told me more about the press's history. She Writes was founded by Kamy Wicoff in 2009. That year, an interested Warner taught a class for She Writes and later approached Wicoff with the idea for the press. "[Wicoff had] been approached before, but I think it was our synergy and that I'd been working for a women's press [Seal Press] that shifted her thinking on the kind of press we might form together," Warner explains.
She continues, "We started planning in late 2011 and got the press running by June of 2012. Our first book, my own book (What's Your Book?) came out in September 2012."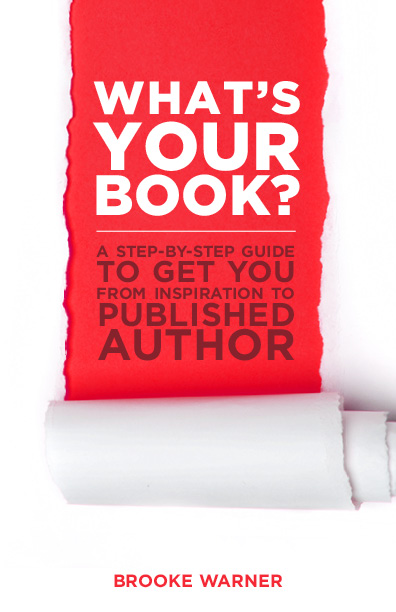 Warner refers to SWP as a "partnership press," a unique middle ground that involves finding and funding one's own path along a traditional publishing model. She says, "That's the term we have landed on after discussing with the authors what most resonated with them and their experience. We are a hybrid press. Our process mirrors that of a traditional publisher, but the production and printing are paid for by the author.
"We also have some key other differences from a traditional press. We have a submissions process by which an author can send in their materials for review and we provide them with a thorough assessment of their work. We place them on a track (Track 1 is ready to publish; Track 2 needs a copyedit; and Track 3 needs a developmental edit). We will work with an author to get their manuscript publish-ready.
"Another key way we are like a traditional publisher is that we have traditional distribution, though this is a recent development. Our process, high standards, and innovative model are getting a lot of attention from the publishing industry at large."
SWP is refreshingly up-front and open about the costs of their services for each author, should she elect to publish with SWP and use the services available to her after her manuscript is taken on. They offer a She Publishes package, which buys the author a specific set of services. They are clear about the cost of their editorial services and offer help with a DIY marketing plan along with other additional and optional services.
Warner emphasizes that it is truly only the payments that mirror self-publishing, and that she modeled SWP in such a way that it "in every way mirrors a traditional press. The author's experience is exactly the same as it would be at a traditional house except that we do not have dedicated publicists for our authors. We do, however, have a sales force. We now qualify to submit our books directly to review outlets' traditional channels, and not through the self-published channels. We got a starred review this month (October) in Publishers Weekly for our title, Tasting Home. So we are pushing the boundaries and being recognized as a traditional press out in the wider world."
While many publishers are unable to respond thoroughly to their submissions, SWP has found a solution that allows them to do so. When a piece of writing is submitted to SWP, the author also sends in a $25 fee, which covers the assessment of the work and puts it on one of the three tracks that Warner described. Warner describes that the fee is "not a profit-maker by any means. But what it does mean is that every author has their work read and reviewed and placed on a track."
As an acquiring editor, Warner is no stranger to authors' frustrations and confusion that accompany responses from publishing companies which lack feedback. In response, she describes, "Our submissions process guarantees an honest review of the work. It's a good reality check for the authors who submit to us, and those that want to dig in and work hard can work with one of our editors to get their book to a publish-ready standard. We want that for every author, whether they choose to publish with us or not after they're done working with one of our editors." Being able to respond to each entry is a luxury no publisher has innately, and to find a way to do so shows a new level of respect for each author's work.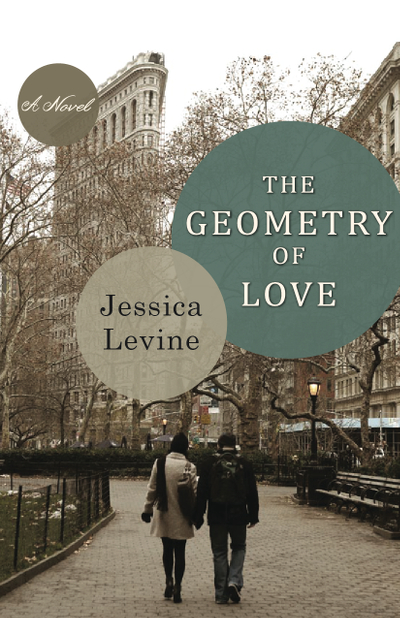 Twenty authors join SWP's spring list, which includes a new cookbook (Away from the Kitchen by Dawn Hawkes Blume) and several new novels, including Hysterical: Anna Freud's Story and an urban fantasy called Trinity Stones. Founder Kamy Wicoff will also be adding her novel, Wishful Thinking, to SWP's list.
Wicoff's decision to publish her own novel with SWP was made after careful consideration and a big offer from a big publisher. Warner elaborates, "…[Wicoff] decided, before settling on SWP, that she needed to go shop her book traditionally. She did, and she got an offer, and she decided in the end that it wasn't good enough to pull her away from the opportunities she sees with SWP."
Finding the right people to publish your novel and carry your name is an easy task for no one. In her recent blog post, Wicoff draws on the importance of equally weighing offers from independent publishers and those from the largest publishing houses in the world, for there is a larger tradeoff at stake than might initially meet the eye. Wicoff sees great promise in her own SWP, a testament to the quality of services that her authors can expect when they choose SWP for themselves.
Warner admits that the road since 2012 hasn't been completely smooth for SWP. Distribution, metadata, and publicity challenges left a few things to be learned in SWP's first year, about which Warner very honestly wrote in an August blog post. However, more than anything, meeting new authors was the highlight of the past year.
"The fun part, hands down, has been the author relationships. Our authors are so supportive and savvy and really are co-creating the press with us. I couldn't have asked for a better inaugural class. And I'm so proud of the work we've done. It's because of our authors that I feel so set on partnership publishing being the right term for what we do. They are involved and proactive and downright smart women—and great writers to boot."
* * * * *
Ariel Bronson is a University of Michigan alumna with a degree in English and Communication Studies. She is a graduate of the University of Denver Publishing Institute and worked as an editorial intern at Sleeping Bear Press in 2011. Please contact her with any comments or questions at abrons@umich.edu.
---
Comments
---