What's a Kama'āina Publisher?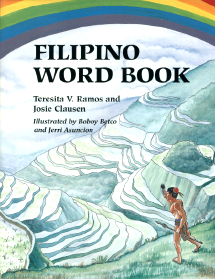 Bess explains, "kama," in Hawaiian, refers to being native, local person, or having been born or raised in Hawaii. "Aina" refers to being from the land. Bess Press proudly adopted this nickname, for its titles are all focused around Hawaiian and Pacific culture.
Bess refers to the fact that, though he says "local" culture is what's key to the press, "local" here includes a large number of people and places that share Hawaiian and Pacific cultures.
"[There are] layers of life that, I think, especially in Hawaii, are just extraordinary. The physical geography, the history of Hawai'i…" The cultures' mesmerizing qualities lend to an array of culturally central works for Bess Press. "There's a lot of interest in the broader region itself—Micronesia and certainly Asia," Bess states.
Bess Press is largely family-run. Bess's wife is involved in the editorial side, and his son-in-law is the managing director who also works in ebooks. His culture and his family are close to his business and ultimately at the heart of each one of Bess Press's hundreds of published titles.
Independent Publisher on Instagram
Indie Groundbreaking Publisher
Bess Press
A Kama'āina Publisher
Benjamin Bess started his career in publishing in New York City in 1970. After working there for several years in sales and marketing, his job on a book mobile took him from Maine to Florida a few years later. It was then that he met his wife, who later became the impetus for his move out to Hawai'i. After moving out west and experiencing how limited the publishing opportunities were, he began working at Hawaiian Book Service. It wasn't until 1978 that things changed.
"In 1978, the state of Hawai'i passed a Constitutional Amendment that required that Hawaiian history, language, and culture be part of the curriculum in all the public schools," Bess told me. "That state Constitutional mandate that schools have to teach Hawaiian history ended up being translated into those two reprints that I bought." Bess reflects on the two history textbooks on Hawaiian history that his company reprinted as the start of its publishing run in 1979.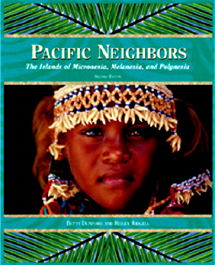 Bess calls on the press's early days as a "grassroots effort." He visited Hawaii's several hundred schools and dozens of libraries in person to sell these textbooks. In addition to his sales pitch, Bess found these visits to be opportunities to listen to "at the grassroots level, what was needed by their readers, the students, the general public, teachers, and librarians." He created the best survey he could ever have, he says.
Bess Press's titles expanded into cookbooks, culture, humor, language, children's books, and some travel. "We have two divisions [at Bess Press]. We still have the textbook-restaurant-supplemental-language-educational division in which we sell unilaterally and directly to schools and libraries both here and, to a much lesser degree, on the mainland, although we expanded from Hawai'i to the entire [northern] Pacific itself." The other division contains the Press's children's books, fiction, some poetry, and more.
The press's books have always focused on native Pacific culture. "Whether they are beginning readers for babies or preschoolers to adult reference, our focus is on strong, local regional content that supports all the various natures of life… When you're in a region like we are, we look at everything." "Everything" includes award-winning poetry and even some fiction, Bess confirms.
The company has a couple hundred books under its belt, 40-50 of which have been converted to ebooks. While publishing about 5-10 books per year, Bess Press looks strongly to the educational books that kicked it all off. In 2009, Bess Press partnered with the Amerika Samoa Humanities Council. "The only woman talking chief from Amerika Samoa came in one day. She had been working with the Humanities Council down there to develop a high school textbook based on both a Samoan point of view…as well as a western point of view. We combined those two elements in the textbook."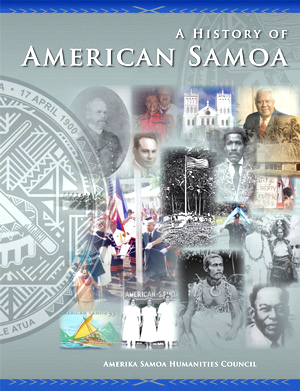 From Island Readers for phonics-based-level readers to college textbooks, Bess Press works with the full gamut. The press is considering venturing into bilingual texts, combining text with audio, transforming previously self-published titles, and refurbishing world maps from a new perspective. As new projects arise, the press is also expanding into new distribution as the market shifts, which might include print-on-demand and apps, which complement their titles.
Bess is enthusiastic about sticking to the works on Hawaiian and Pacific culture. "I've had really well-written manuscripts come across my desk that have nothing to do with Hawai'i, and I immediately reject them, and I suggest that they go to a different source." Bess Press has worked books on topics outside of Hawai'i, but Bess describes that the outcome was less than ideal. Hence, Bess Press taps into local topics and markets. "We're all about the region—Hawai'i, Micronesia, and the Pacific—and educational as well." In this way, he refers to the press' publishing scope as "a niche within a niche."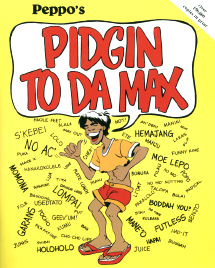 He continues, "Hawai'i is not just multicultural—it's a multifaceted state. There are so many layers. The food is unbelievable. The history is unbelievable. The languages that fly across my ears…it's almost an assault on the ears, but it's also music."These layers influence what comes next for Bess Press, and gave success to titles like Pidgin to da Max.
The practices of Benjamin Bess's publishing company are informed by his travels, from early life and through today. For him, living in foreign countries has provided him with a fresh, new perspective, even with the hardships that can come with learning to live a new life outside of Western culture. "I see the importance of culture and education. I reflect back on [think global, act local]. It is local. You live a local life."
A love of reading, language, and travel is what got Bess into publishing. His family is involved in the arts and in his business, and they are products of the education system that his own company supports through its publications. From the foundation to the newest ventures, Bess clearly demonstrates that his company is rooted deeply in his surrounding culture and that of his own family.
* * * * *
Ariel Bronson is a University of Michigan alumna with a degree in English and Communication Studies. She is a graduate of the University of Denver Publishing Institute and worked as an editorial intern at Sleeping Bear Press in 2011. Please contact her with any comments or questions at abrons@umich.edu.
---
Comments
---