Are You a Groundbreaking Bookseller?
Independent Publisher's dedication to keeping their readers up-to-date on news in the publishing industry dates back 30 years. With the change to its current title from Small Press in 1998, the motto became "Leading the World of Book Selling in New Directions." While the motto may have changed again, Independent Publisher is leading the world of book selling by offering a platform where the business models, bookselling innovations, and voices of outstanding booksellers can be shared between people on opposite sides of the country or world.
There isn't one right formula on how to run a bookstore successfully and that is what our Indie Groundbreaking Booksellers show us every month. One thing they all have in common is their passion for what they do amidst the ups and downs that the publishing industry and being an entrepreneur are bound to bring. Independent Publisher is here to support them along the ride.
If you're such a bookseller—or know of a bookseller who deserves this spotlight—contact Jim Barnes, Editor, at editor@independentpublisher.com
Independent Publisher on Instagram
Indie Groundbreaking Bookseller
A Look Back
Celebrating a Year of Booksellers
As the holiday season comes to a close, we should be reminded of how we still have a lot to celebrate all throughout the year. Just one glance at our featured bookstores in 2013 provides enough proof of this fact. They share with us a similar love of touching the lives of others with the written word. Whether a bookseller is able to turn a hesitant young reader into an avid reader with a quick suggestion of a book, or serves as the anchor for friendships started and cultivated around a book club discussion, there are truly special moments that happen within the walls of bookstores each day. In tribute to a past year of featured booksellers, we look back to their plans for 2014.
The Poisoned Pen has had its doors open since 1989, and 2014 marks its 25th anniversary.
Instead of a day of celebration to marks its birthday, owner Barbara Peters and her staff plan a yearlong celebration filled with special events and features. Their January is already packed with readings from mystery writers Lisa Gardner, Drew Chapman, James Thane, Julie Kramer, Brad Taylor, Robert Knott, Ian Rankin, Arthur Kerns, Mike Lawson, James Rollins, Caroline Todd, and Michael Robertson. All the more reason to stop on in and help this bookstore ring in their 25th anniversary, especially since The Poisoned Pen doesn't do author events like other stores where there is only a reading. Instead, they offer a whole afternoon or evening with an author interview, a reading, and more interactive activities between the readers and author. If their jam-packed January of author events wasn't enough to start their year off right, Barbara Peters already has a long list of goals for the new year. "More community events (libraries especially), wider global reach, and designing 25th anniversary this and that. We grew almost ten percent in 2013 so we'd like to hold onto that but we're not trying to push the envelope beyond our capacity to do what we do well," she stated.
Basically Books in Hilo, Hawaii, already has made room for more books in 2014 with their expansion that added a retail floor area of over 300 square feet this past July. This new back room is the perfect addition to showcase their travel books, stationery, art prints, and extensive map selection that gave Basically Books its nickname of "The Map Store." "Soon the walls will be covered in the work of a number of local artists including Dietrich Varez, Linda Stevens, Rod Cameron, Joe Kalima, Nelson Makua and a collection of past Merrie Monarch posters," revealed owner Christine Reed.
In 2014, BookPeople will continue to "Keep Austin Weird." Their bumper stickers with this slogan came out of collaboration with Waterloo Records. Since Independent Publisher last talked to BookPeople, they've started working with local author Shana Burg on Words Across the World. This program connects students in Austin with students in Malawi, Africa, the setting of Burg's novel, through a pen pal program. Currently, there are 40 schools in Austin, Texas participating. Donations are also accepted and will go towards books for libraries in Austin, medical supplies for a community in Malawi, and to help continue the pen pal program.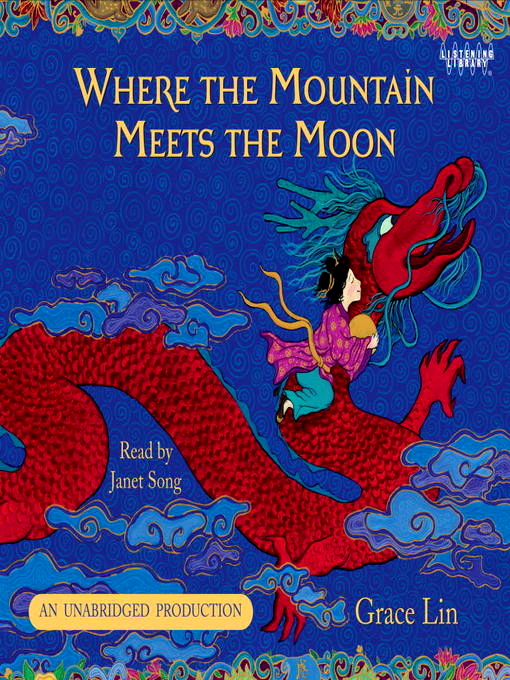 Little Shop of Stories is ringing in 2014 with Grace Lin's Where the Mountain Meets the Moon as their On the Same Page book. On the Same Page is the Little Shop of Stories' community-wide reading initiative. Book groups, discussions, and community events around the bookstore's hometown, Decatur, Georgia, are centered on the chosen book. This year, Little Shop of Stories was able to partner with Synchronicity Theatre to bring Where the Mountain Meets the Moon to the stage from February 14th to March 9th.
Fountain Bookstore continues to stand out to us at Independent Publisher with their constant stream of Twitter, Instagram, Tumblr, Pinterest and Facebook updates. Between pictures of cookbooks that make you wish you could magically make the food appear before your eyes, funny gift ideas like bacon flavored toothpaste, and products made from women who overcame violence and addiction, this bookstore is always keeping their fans in the know.
Powell's Books will continue to charm book lovers in 2014 with their five stores (their flagship store has over a million books), three airport stores, thriving blog that features various authors as guest bloggers, and carefully curated subscription service called Indiespensable. On the 17th of January, they invite the community to come to the Powell's Books at Cedar Hills Crossing to meet the writers and narrator for the popular podcast, "Welcome to Night Vale." This podcast airs twice a month and acts as a radio show for a fictional town called Night Vale. If any writers are looking for an event, they can also attend a writing workshop, "Your Best Idea," to get those creative juices flowing right from the start of the new year on January 11th.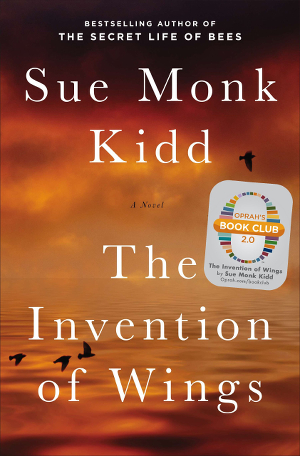 If one of your goals for the New Year is to join a club and meet new people, look to The Learned Owl Bookshop's Book Club in a Bar. You can decide to join at a moment's notice and meet up with the rest of the gang at a local watering hole every month.
Then to top it all off, Parnassus Books, owned by author Ann Patchett and Karen Hayes, is kicking off 2014 with a Salon@615 speaker series event with Sue Monk Kidd, the author of The Secret Life of Bees and The Invention of Wings, her most recent novel.
With jam-packed Januarys for the featured bookstores, it is safe to say that it is going to be a great year for books. To check out other past featured bookstores like Reading Rock Books, Between the Covers, and Diesel Bookstore, go to: www.independentpublisher.com/gbbooksellers.
---
Nicolette Amstutz is a writer for Independent Publisher. She recently graduated from the University of Michigan where she majored in English and Communications. Please contact her with any comments, questions, or criticisms at namstutz (at) umich.edu
---
Comments
---