When Publisher Deborah Parrish Snyder brought Synergetic Press to the states, she was also involved in carrying through the pioneering project, Biosphere 2. The original 1984-1994 project consisted of individuals living inside a manmade, enclosed biosphere and exploring the changes, effects, and sustainability of the environment.
A few of Snyder's early earmarked publications include the first English translation of Russian Scientist Vladimir Vernadsky's work as well as The Biosphere Catalogue. "I became deeply involved in ecologically oriented publications," Snyder explains, including several works on biospheric studies and ethnobotany.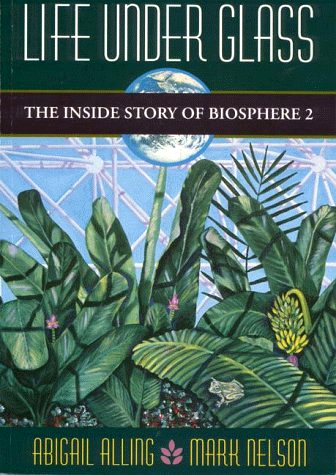 Snyder also formed The Biosphere Press under Space Biospheres Ventures, which contributed greatly to the Biosphere 2 project. Global Ecotechnics, of which Synergetic Press is a part and with which the press collaborates, also works toward a larger understanding of the biosphere. The organization is "aimed at developing ecological and cultural demonstration projects" around the world, according to its website. Synergetic Press is therefore also focused on publishing on topics associated with these aims.
Independent Publisher on Instagram
Indie Groundbreaking Publisher
Synergetic Press
Books in the Biosphere
Synergetic Press was started in 1969 in Santa Fe, New Mexico. Deborah Parrish Snyder, publisher of Synergetic Press and executive vice president of Global Ecotechnics Corporation, got her start with the company in 1984.
"In the early days, it was founded by a couple of individuals that were part of an Institute of Ecotechnics—an ecological think tank organization," Snyder explained. She said that the press was started as a hand printing press, which published some proceedings from the institute's interdisciplinary conferences on global concerns. "The woman who was the founder of the press was a theater director, and she had an internationally touring theater company. She published some of their original plays and some of their dramatic adaptations under the imprint…It had a very creative beginning."
The offices of Synergetic Press were in London during Snyder's start, and she later moved the company to the states. Snyder became involved in the '80s when she took over the imprint, incorporated it, and turned it more toward trade publishing.
"Over the last 30 years, I've basically evolved [Synergetic Press] into a trade publishing company specializing in books on the environment and society and the world that we live in," Snyder stated. The press is not exclusively a trade publisher, however, and they do strive to cross platforms and attitudes. Snyder says they publish "books that are key references in things like ethnobotany or global ecology" that are becoming essential to those discussions.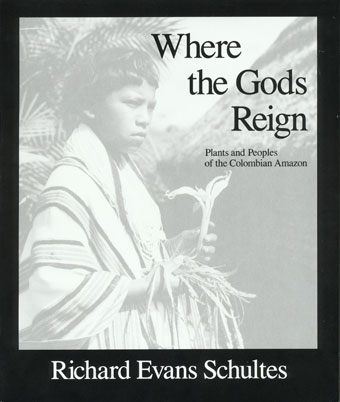 For several years, Synergetic Press was a division of Global Ecotechnics. "The Institute of Ecotechnics started a lot of demonstration projects around the world in different biomic regions: rain forest, ocean, desert, savannah," Snyder said. Global Ecotechnics holds the land for those many projects. Snyder continued, "Synergetic Press has always been an independent enterprise that I collaborate with the association I have with the Institute of Ecotechnics which holds these international conferences. It has given me a really rare introduction to leading individuals working in a variety of different disciplines, and that has led me to get to know some extraordinary individuals who have done some fantastic work—and often lead to the books that end up on my book list.
"It's a collaborative relationship in the sense that I see work that's being done in the field by individuals or associated with those projects directly that I feel are significant and, if they have written a book (which is always the hard part), then making those books available. They fit in very well with our whole-systems way of thinking and list of titles."
In terms of authors, Synergetic Press's titles come from both authors whom they solicit and researchers and writers who approach the press with their body of work, though Snyder rarely publishes unsolicited texts. She describes that she looks for "a body of knowledge" to be represented in an author's work. "When it comes to books about nature and the natural world that we live in, then [what we publish] would be something that has at least a biomic level scale or scope of work."
She looks for a book to have "either a cultural unity about it or a biomic level" focus, and she prefers to publish along the lines of a biospheric focus in global ecology. "I try to bring out works that give people a sense of how everything is connected," Snyder described.
Synergetic Press won a gold 2013 Living Now Award in the Green Living category for Tony Juniper's What Has Nature Ever Done for Us? The book came to the press when Snyder and Juniper connected while Juniper was doing interviews for his book. Snyder acquired the North American rights for the book, and it has been recognized for its values in sustainability.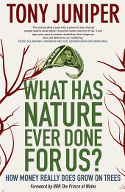 Rises in technology, especially in the last five years, leading to a greater circulation of ideas and expanding the reach of small presses, coupled with a new kind of "planetary consciousness" is leading to a new kind of receptivity to new ideas in environmental practices and research, Snyder alludes. She hopes Synergetic Press's books will contribute to this kind of consciousness.
"I choose books, not because they're going to be cash cows…but because they contain some knowledge, some message that fits with our mission: to create a prosperous and healthy world for all of humanity. The biosphere has got to be cared for and managed in such a way so that we do not continually run down the resources that sustain our lives—all life on the planet. Those are underlying, fundamental missions."
Snyder adds that she is also interested in art, culture, and the "innovative art forms that emerge out of cultures," and Synergetic Press also publishes in these areas. She describes a "new wind" that she feels in her ability to see the world more holistically. New technologies provide the opportunity to experience different parts of the world in new ways, whether remotely or by traveling, and to spread messages farther and wider. Snyder discussed some of the implications of new technology for Synergetic Press:
"The changes in technology have allowed an independent press to have a voice and to reach the audience for our books. That's what we're poised right now to really find some innovative publishing platforms where we can tell the stories in which our writers have the say. Through the telling of these stories, [we] hopefully impact, particularly the young adult audiences…[and] tap into their consciousness some of these broader ideas."
Synergetic Press and Snyder, alongside its related organizations, are working to effect change in tangible ways in the near future. They held a colloquium on bioeconomics, at which Tony Juniper, among others, spoke about nature and our economy intertwining for a more sustainable future. John Allen (pen name Johnny Dolphin), who played perhaps the strongest hand in the Biosphere 2 project, also spoke about the necessity of technology to strike a harmonious chord with nature.
Its colloquiums as well as its published titles spring Synergetic Press's readers into action. Snyder described, "John Allen's book, Me and the Biosphere, is a highly motivational book. Many people that have read that book have written back to him, saying how it opened their minds to think about the world being much more accessible to them as individuals and how to really follow their dreams. On an individual level, his book has spawned quite a bit of inspiration." She also nods to The History of Biospherics as well as Tony Juniper's recent award winner as titles that she has seen have a tangible impact on readers.
Another colloquium and Earth Day activities are on the horizon.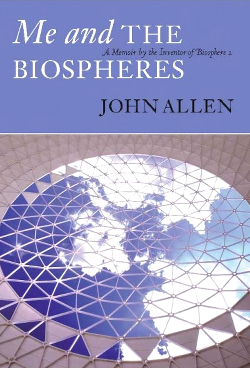 Synergetic Press has a unique position in its ability to publish books for and by academic thought leaders for others in their fields as well as for the general public, especially in this time of change. The company's list includes an array of work, from poetry to the documentation of years of research, thus creating a varied appeal.
By publishing books that will start discussions, enlighten new audiences, and which have the potential to have a great impact on the future of bioeconomics, the work Synergetic Press is putting forth is timely, thought-provoking, and powerful for our future conversations.
Snyder comments on the press's impact: "Our books are food for academics, thought leaders, and young people that are looking for the ideas that they need (and want) to understand to help to develop their future to their hearts desires—and give them the opportunities and the breadth of ideas that they can use to make their decisions on how they go through their lives."
---
Ariel Bronson is a University of Michigan alumna with a degree in English and communication studies. She is also a recent graduate of the University of Denver Publishing Institute.
---
Comments
---