The TRISTAN Lifestyle
The Waldmans came together at TRISTAN Publishing in 2008. Brett had been working in book publishing previously, and Sheila joined him at TRISTAN after working in retail, customer service, account management, and other positions within the healthcare industry. "Earlier that year Brett surprised me with a new puppy, Bugatti, who was going to the office every day with Brett," Sheila writes on her biography page.
Bugatti the Shih-Poo isn't the only part of TRISTAN Publishing that embodies the company's positivity and quirkiness. A video on the company website also features the pool table available within TRISTAN's walls. Sheila explains, "We set out to create an environment—a culture—that really reflected how we do what we do. The pool table, right when you come into our doors, clearly sets the tone. We want people to know that, if nothing else, pick up a pool cue and play a game of pool with us."
The company pool table and friendly dog, along with the people they work with and the people they publish for, express TRISTAN's uplifting, unique, and driving message. It's clear that they like to have fun while creating positive and impressive moments every day through their books and in their work.
Independent Publisher on Instagram
Indie Groundbreaking Publisher
TRISTAN Publishing
Giving You A Message to Read About
The media can be cynical, and it can be easy to get lost in sarcastic irony and satire. That's why this month's indie groundbreaking publisher is a publishing house working for something more meaningful. Enter TRISTAN Publishing—a company giving us something deeper to read about.
TRISTAN Publishing is headed by a team of five hardworking individuals in Minnesota. Husband-wife duo Brett and Sheila Waldman lead the group as publisher and president of relationships, respectively. As he writes on his bio page, Brett Waldman was raised in the book industry. His father and uncle both got their starts here, and he has carried on a legacy. Working his way up through distribution while witnessing his relatives' successes, Waldman was slated to progress through the industry when his father's company was sold in 2002.
"[Brett Waldman] had been president of the Minneapolis-based Bookmen book distributorship and of Waldman House Press when the Bookmen was sold [in 2002]. At that time, Ned Waldman didn't want to sell Waldman House Press to his son. So Brett struck out on his own and launched TRISTAN Publishing, dedicated to publishing books with a message," writes Marry Ann Grossman in her article, "Waldman legacy stays in the family," in St. Paul Pioneer Press (2003).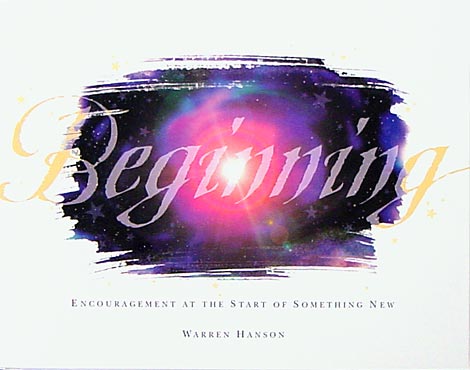 Luckily, Brett's father changed his mind, and Waldman House has since become an imprint of TRISTAN Publishing long with TRISTAN OUTDOORS. "In exchange for Brett's ownership share in Waldman House, his dad assigned him the rights to three books, including St. Paul artist/author Warren Hanson's 'Beginning,'" explains Grossman in her earlier article, "Beginning." Beginning was part of the kickstart for TRISTAN.
"The Station" by Robert Hastings accompanied Beginning was one of TRISTAN's first titles. Brett Waldman told Grossman, "This book is a reminder about my life's journey being more important than the destination…It fits my company's mission, which is to publish books with a message, books that make a difference in readers' lives and touch their hearts."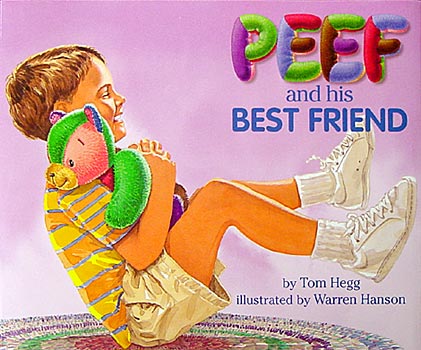 Brett Waldman described the great creativity and pioneering attitude that he witnessed during his time working at Waldman House Press. Perhaps it is this drive that has inspired TRISTAN to put forth the unique array of works that it has, contributing to its mission in many forms. The publisher has a diverse list of short books, including quote books, books for young adults going to college, women, men, and even children's books about a lovable bear named PEEF, which is also manufactured as a plush teddy bear.
In a video on the TRISTAN website, Sheila Waldman says, "It's amazing, having the ability to touch millions of people through the books that we produce." Millions isn't an exaggeration. In that same video, Brett mentions A Cup of Christmas Tea by Tom Hegg, which has sold over 1.7 million copies and counting. PEEF's books alone have sold over 500,000 copies.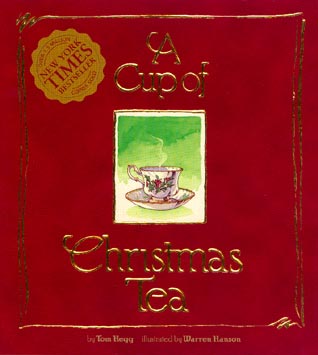 Each of TRISTAN's millions of printed books adhere to their message. Brett says, "Our books celebrate the important things in life; they bring peace and comfort when faced with life's most challenging times; and they inspire optimism each and every day," in his site's video. He and Sheila also emphasize the shortness in length of the books that they publish; it doesn't take a thousand pages or a hundred thousand words to make an impact, and TRISTAN is working proof of that fact.
TRISTAN's books aren't just inspiring and touching; they're award winning. Papa's New Home by Jessica Lynn Curtis received a starred review in Publisher's Weekly as well as a Mom's Choice Award honoring its excellence. In the same year, Paw Prints in the Stars: A Farewell and Journal for a Beloved Pet by Warren Hanson won bronze in the Living Now Awards Pets/Livestock category and I'm Not Too Busy by Jodi Hills won gold in the Gift/Specialty/Keepsake category.
As double-winners in the Living Now Awards in previous year for Jodi Hills's Heart on my Sleeve and Warren Hanson's Everything Happens for a Reason, TRISTAN is no stranger to being recognized for the quality of content it puts out.
As the dynamic publishing landscape continues to build and expand in the digital realm, the future for TRISTAN is rather uncertain. In Julie Pfitzinger's February 2013 "Tristan Publishing in St. Louis Park" article from St. Louis Park Magazine, she describes Brett's hesitation about where TRISTAN's books might fit within a digital landscape. It will be telling to see how their titles continue to expand throughout the coming years as digital initiatives continue to gain weight in the marketplace.
It is refreshing to highlight a company that is truly focused on working toward a greater good with a positive focus in general. Sheila told me, "We believe that we can all play a part in making this world a better place. When we hear that one of our books has inspired, uplifted or given hope to someone in need, we lift up a prayer of thanks." She went on to say, "Ultimately, our goal is to draw people one step closer to the Lord. As we continue to evolve, we look forward to bringing the world more good news of hope, joy and peace that comes from knowing Him."
Regardless of what religion (if any) you practice, to find a book publishing company whose mission is to create an oasis in the books that they alone publish, which help tune out the meaningless buzz of so much of today's media landscape, is to truly strike gold. It is commendable for TRISTAN to maintain their beliefs and their efforts to add to a greater good in what can be a tumultuous and uncertain time in publishing.
---
Ariel Bronson is a University of Michigan alumna with a degree in English and communication studies. She is also a recent graduate of the University of Denver Publishing Institute.
---
Comments
---